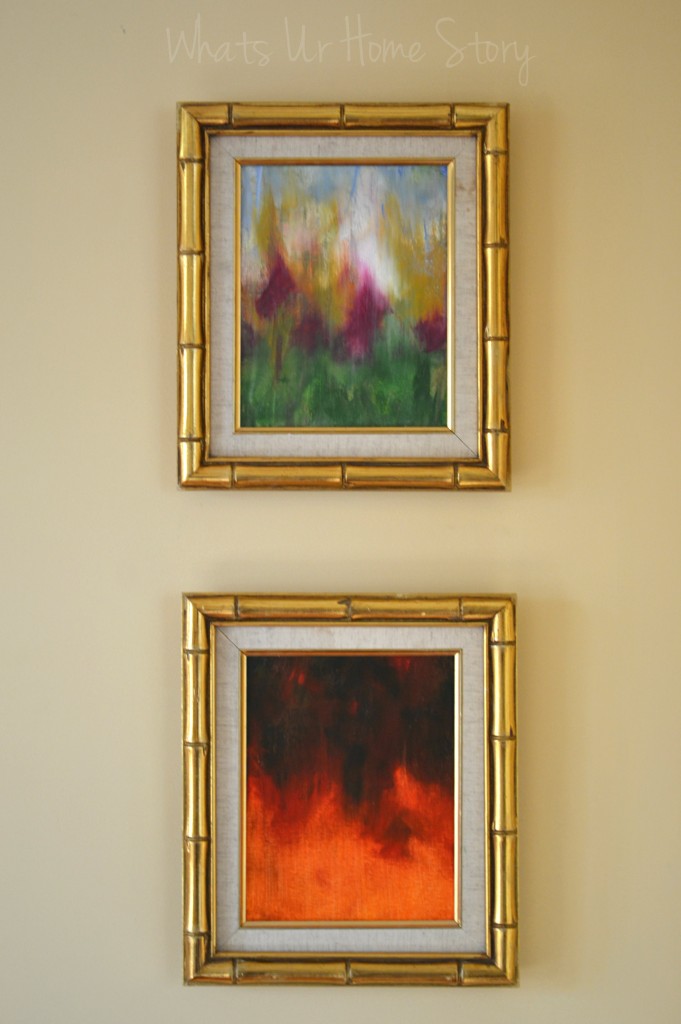 Can you believe the bottom one was done by my 9 yr old and the top one by my 8yr old?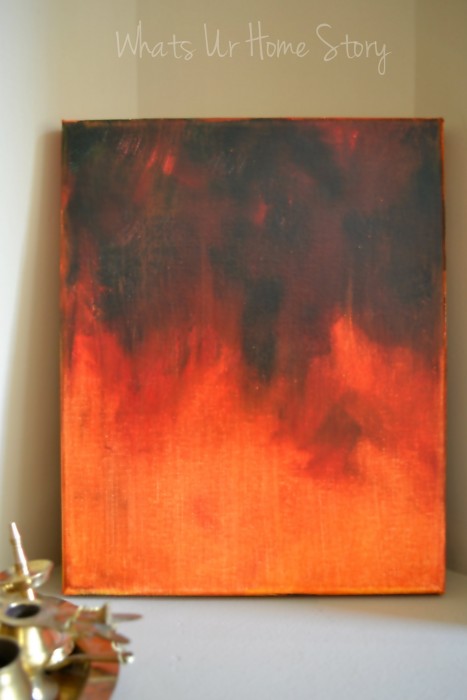 He named it "The Forest Fire".  The colors and the theme were totally unintended. But once he was done he knew exactly what it was, a forest catching on fire. 🙂
This was a Pinterest inspired project and we worked with what we had at home, an 8 x 10 canvas, acrylic paints (regular craft paint works great too) , and a sponge brush. We used 4 paint colors; green, red, orange, and yellow from bottom to top in that order.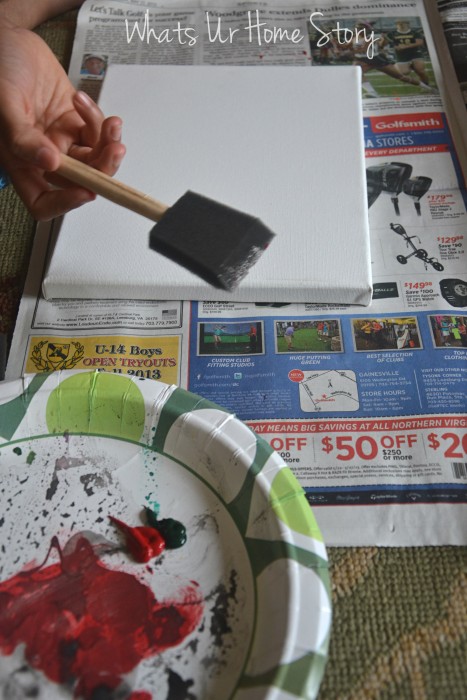 Load half of your brush with the first 2 starting colors, in this case the green and red. Then starting at one corner make an 'X' with your brush making sure green is on the edge of the canvas.
Follow the pattern all the way to the other end repeat again. Next move to your third color. This time your brush would have red and orange. Repeat make sure that your new red strokes and on the same side as your old red strokes. This ensure better continuity and transition between the colors in the painting.
Finally load your brush with orange and yellow and fill your canvas with Xs.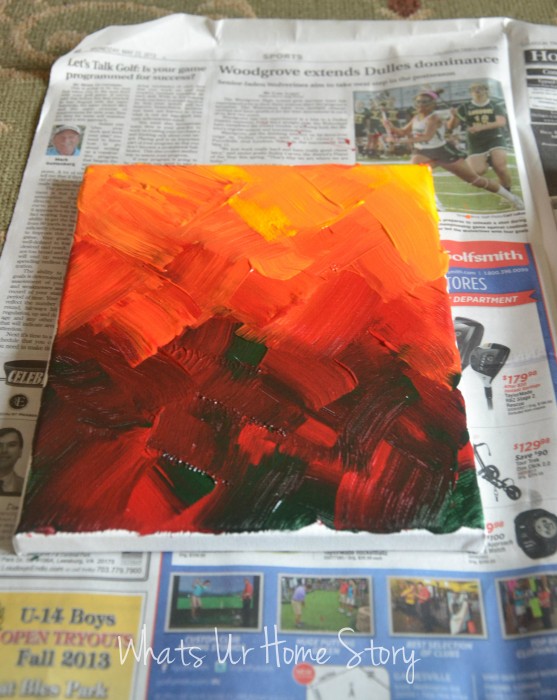 You can see the X's and the color difference much more clearly in a similar painting my daughter made. Note only half the brush is one color.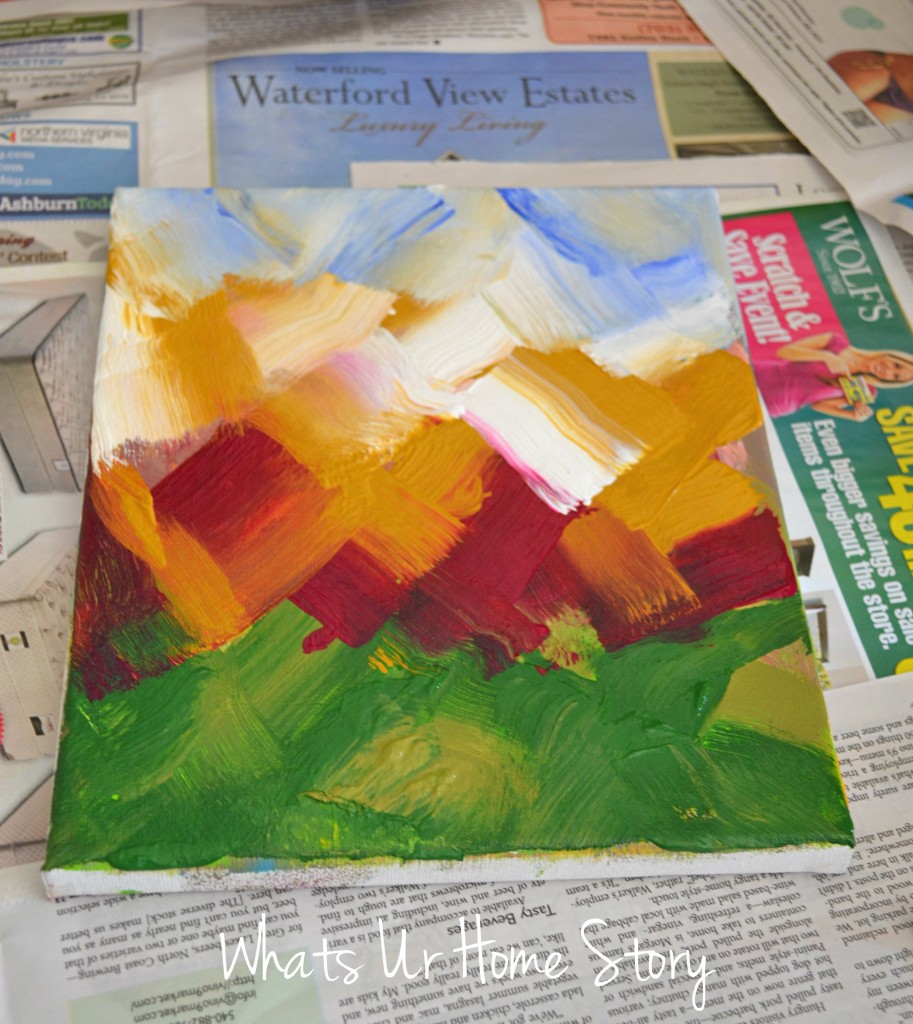 Then drag your brush gently across the canvas to make the transitions smooth. I helped him with this step as I wanted to make sure that he didn't drag away too much paint.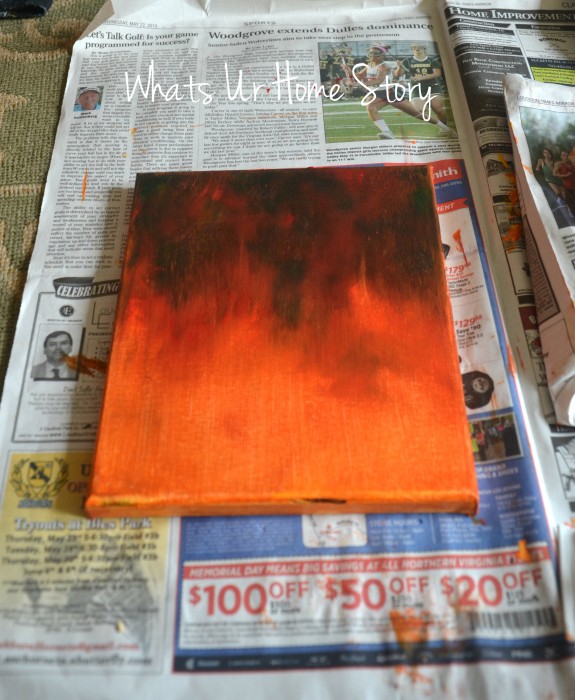 Blend the paint till you like the result. If you don't like where it is going you can wipe away the paint let the canvas dry, and start over. With our other painting (the top one in the first picture) we ended up doing exactly that.
A few takeaways;
The method works better for a larger size canvas than a smaller one as there is more room for the different colors to play out.

Be very liberal with your paint. It adds both texture and prevents dragging away too much paint from the canvas.
My daughter too made one for herself.  The art now hangs in our living room.
Do you create art with your kids too? Is it always messy? 🙂