Made them – √ Framed them – √ Hung them – √
Took pics – √
Yay, I finally have the kids'art reveal post ready!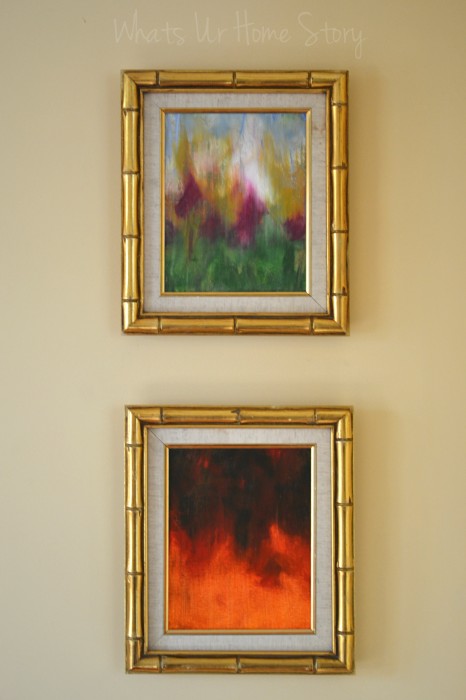 They now fill up that awkward corner wall of our living room where our Buddha used to live not so long ago.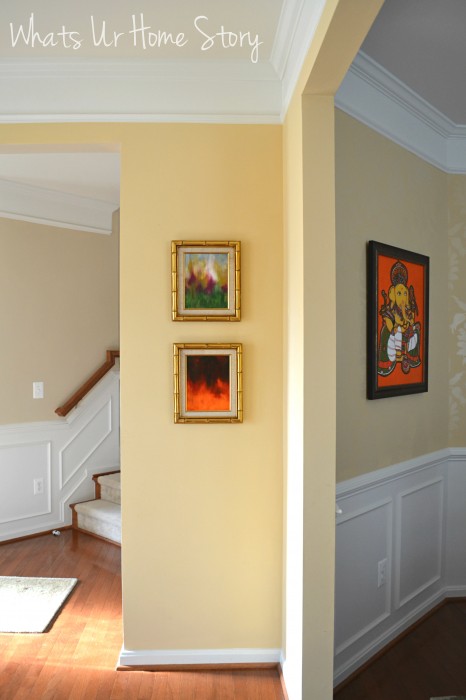 Don't they look happy hanging out next to the Ganesha mural painting (on the right in the dining room) done by yours truly? I think now I need to add my mom's painting too to the mix. Maybe add a side table in the corner and place her painting on it? What do you think?
Oh, almost forgot those frames are my this yr's Lucketts Spring Market finds. The best $5 spent ever! To refresh your memory this how they looked back then.
I saved the original canvases and used new ones of my kids'art for 2 reasons; 1) Didn't know if they had any value. It does have some Mandarin writing on it. The frames even have "Made in Taiwan" seals. 2) I think I can make those paintings work maybe in simple IKEA (white) frames in my daughter's or guest room.
A look at them from the other angle.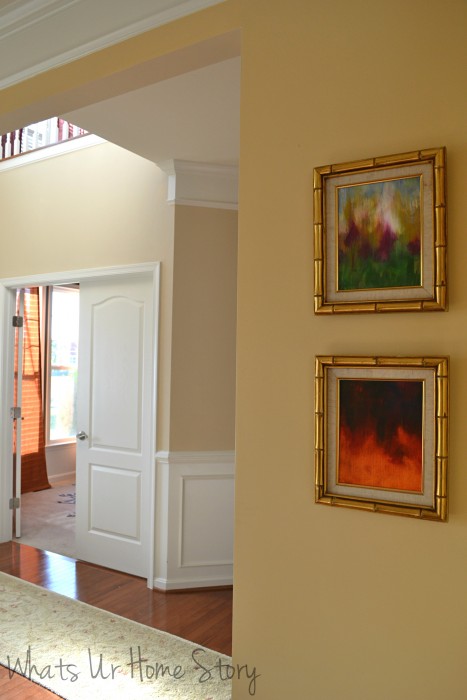 Was gonna show you how I framed/hung them (super duper easy trick for hanging light weight canvases) and did some paint touch ups to freshen up the frames but there is already an overload of pics in this post. So will keep that for next week.
Just 'coz I'm feeling like a awfully proud momma today, one more shot of my kiddos'master pieces…:)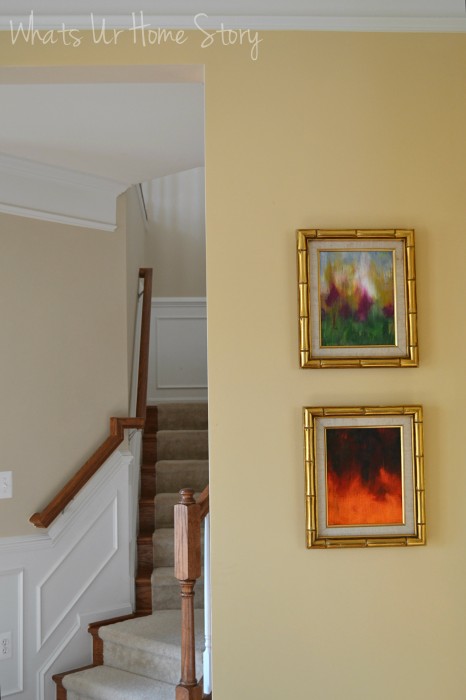 If you missed the earlier posts, here's how we DIY'd them; Art1, Art2 and how we re-purposed old frames.