Ever since my son got his turn being the artist my daughter has been after me to create a painting of her own. Since he had painted the "forest fire" we thought she could paint a forest with blooms and all, you know something like beauty rising from the ashes after the fire. And then we could hang them next to each other.
Her masterpiece…..The Blooms….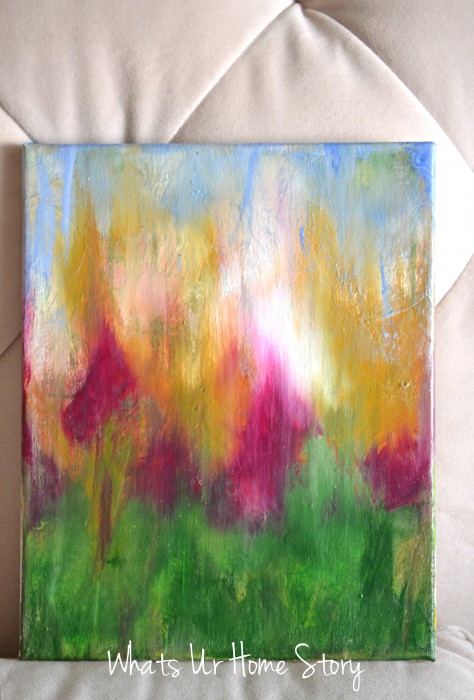 No, it didn't start out like this at all. We messed up big time the first time around and learnt quite a few lessons along the way. Actually the painting started out like this (the pic is upside down);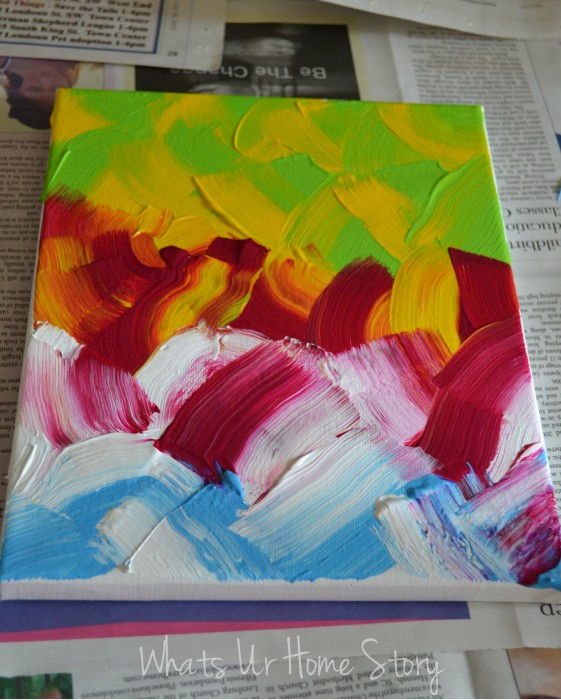 The steps are exactly the same as we did on the earlier one; load the brush with two colors, make X's, then gently drag the brush vertically, horizontally and again vertically across the canvas. As you have to apply the pressure very carefully in the last step I'm the one in charge for the last part. To to put it lightly I royally messed up. Sadly no pics, was too frustrated with how the whole thing turned out. Anyway I got so mad at myself that I just dipped the brush in left over paint and made swirls with the brush.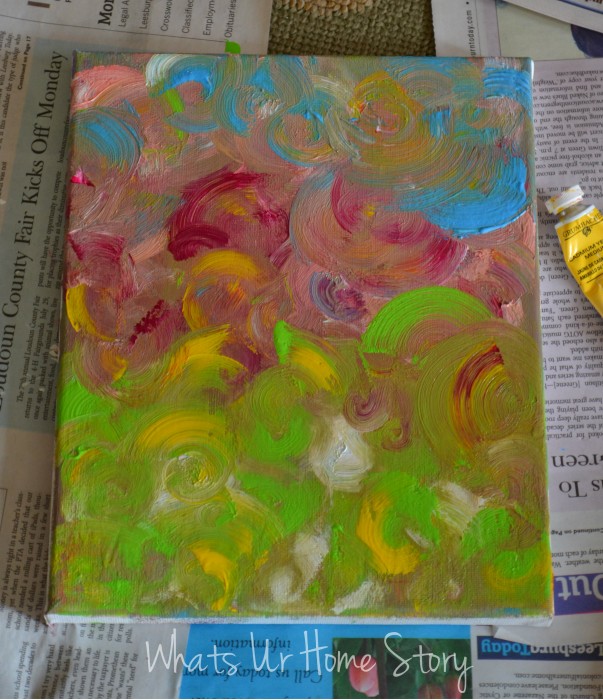 As you can see the green and the blue were too bright and flat. The thio violet + white turned into a pink mess, not all what we were going for. If you are planning to create an abstract piece like this then go for deeper transparent colors. Colors that have an undertone to it. In our first painting we had unknowingly picked the right colors. Flat non transparent colors will overwhelm the painting and will not add any dimension, rendering a very flat piece of art with zero depth.
So next weekend we set out for round 2 picking  hunter green, moss green (very little as the paint had dried), thio violet, yellow ocher,  titanium white, and very little of ultramarine blue.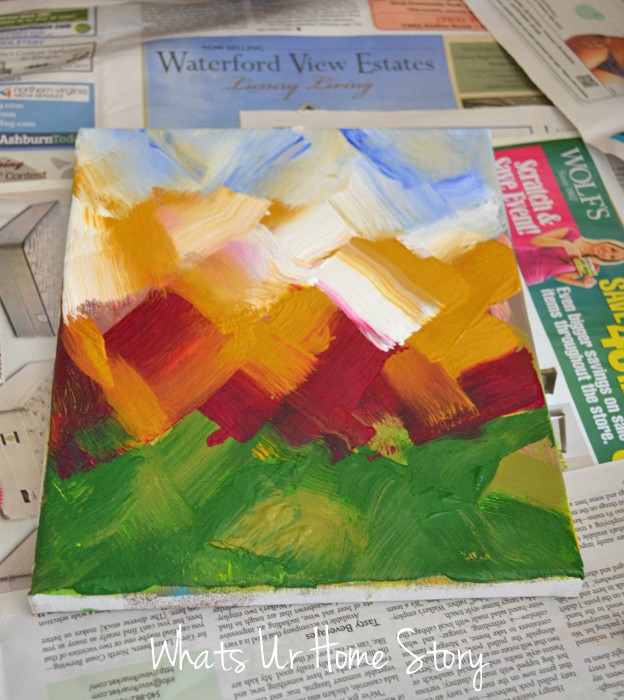 Once the paint dried we added a coat of clear varnish to protect it.
The proud artist with her painting.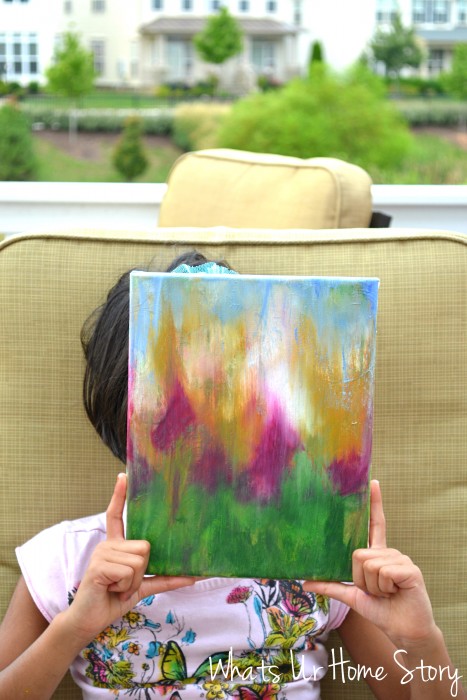 Come back tomorrow to see how and where we hung it.