I just took the next step as an Amazon affiliate and created an astore. It is basically a sub-store within Amazon featuring all of my favorite picks. A lot of the items are what I've bought for my own home from Amazon while the others are the ones in my wish list. As an Amazon affiliate I earn commissions on any sales that result from these links.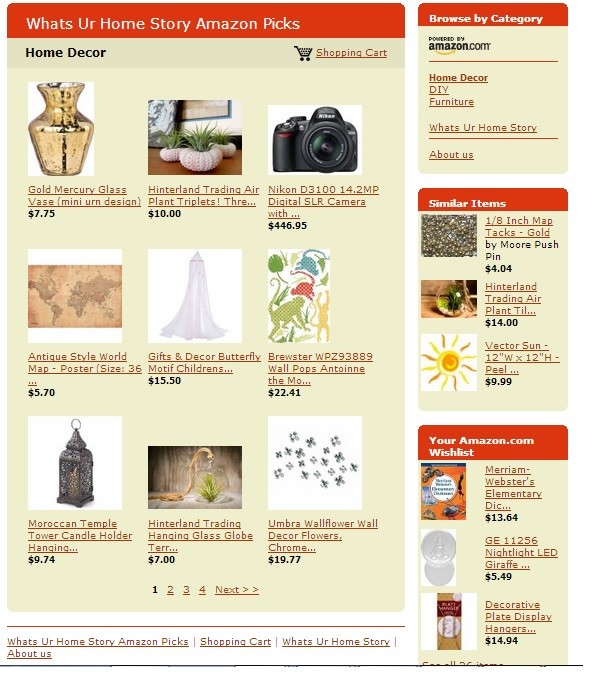 Yes, the wall decals in my son's room, the canopy in my daughter's, the map poster for my cork board map, our DSLR camera, the ladder shelves that I got for the retreat (I owe you a post on those), my Singer sewing machine, the staple remover that I used for my chair project, the wall hangers for my plate wall…..it's all in there. Plus a lot more…….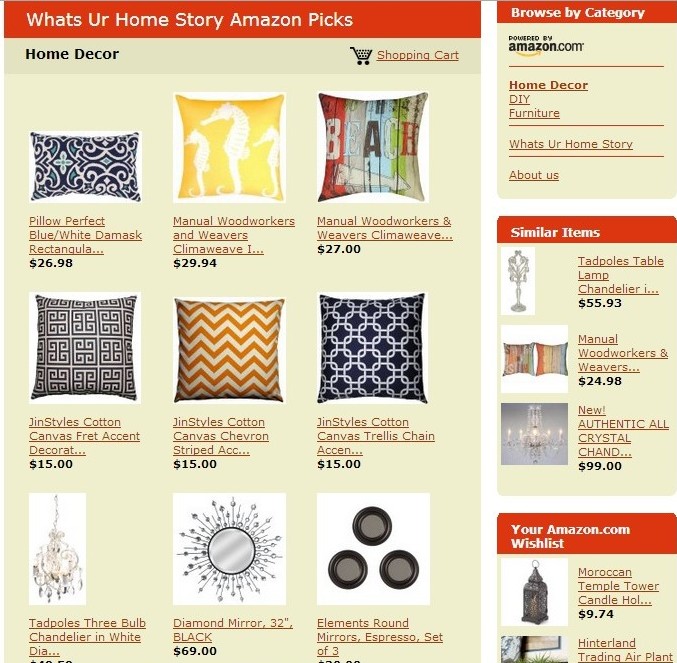 As of now there are just 3 categories; Home Decor where I've most of the items (the 2 screen shots above at from that one), DIY which shows all the tools that I've used on my DIY projects, and Furniture. Here's a look at the DIY section.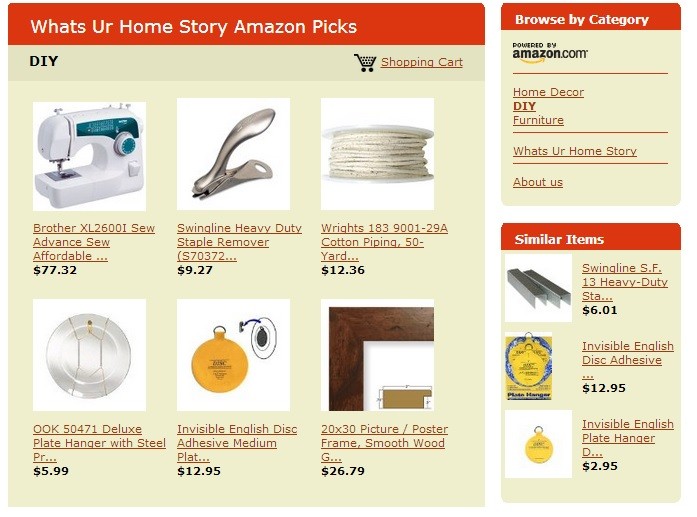 The furniture picks….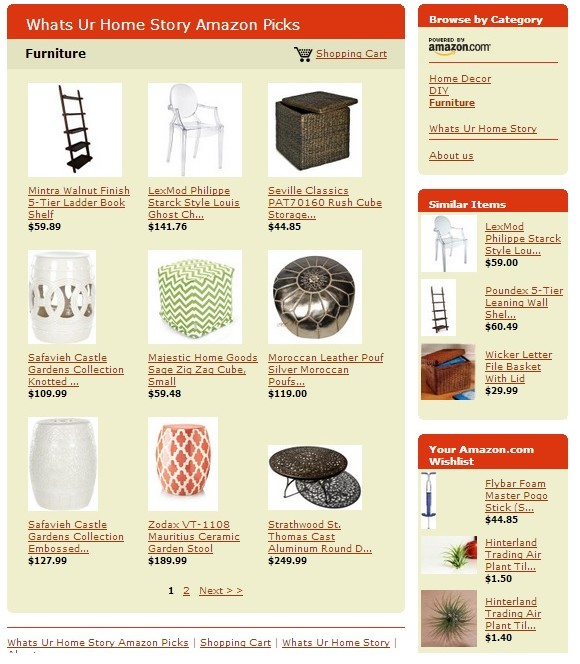 Happy shopping!