Ya…I'm gonna get a bit personal today as it is our wedding anniversary. Yay, we completed a dozen! Wait, what does that have to do with decor? Read on……..
We are not really into giving gifts to each other on birthdays or anniversary (though I do like some flowers now and then 😉 ).  We go out for dinner and that is it. When our first anniversary came along on April 24th 2001, we thought may be we should do something special like starting a tradition. Instead of giving each other gifts on our special day we decided that we would invest in 'us', i.e. our home. So every anniversary we get something for the home.   The gifts have ranged from a George Foreman grill (our first one) to new mattresses to a new home (our current home on the 10th), and even a deck! 🙂 The idea is to bill any big ticket item that we feel is an indulgence as our anniversary gift. That way we limit to only one big ticket indulgence in a year. 😉
So, what did we get this year? Since this was our special twelve we decided to go for two instead of the usual one!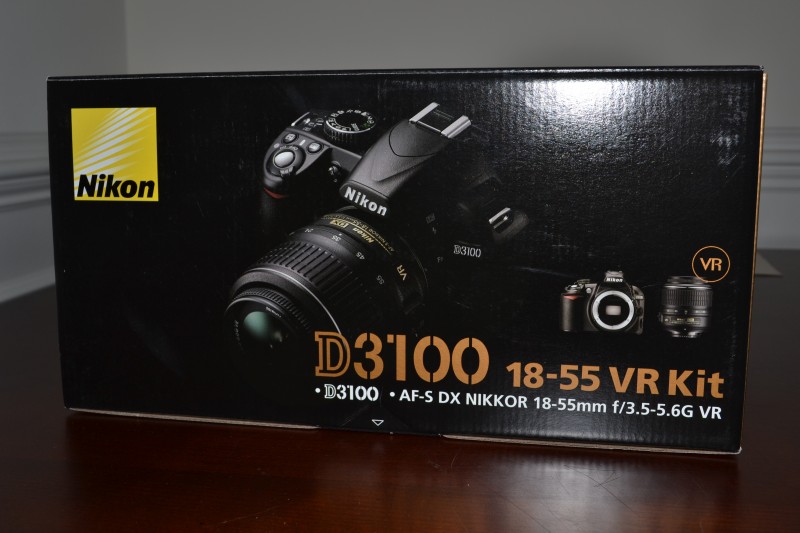 Yup, finally jumped on the DSLR bandwagon with the Nikon D3100
. This one was mainly for taking better pics for the blog (ya….high hopes), which we think has now become an extension of our home. Still, trying to figure out how to operate it.
Call us crazy but we are more excited about the second one. Without much a do, our latest Craigslist find in our blah home office;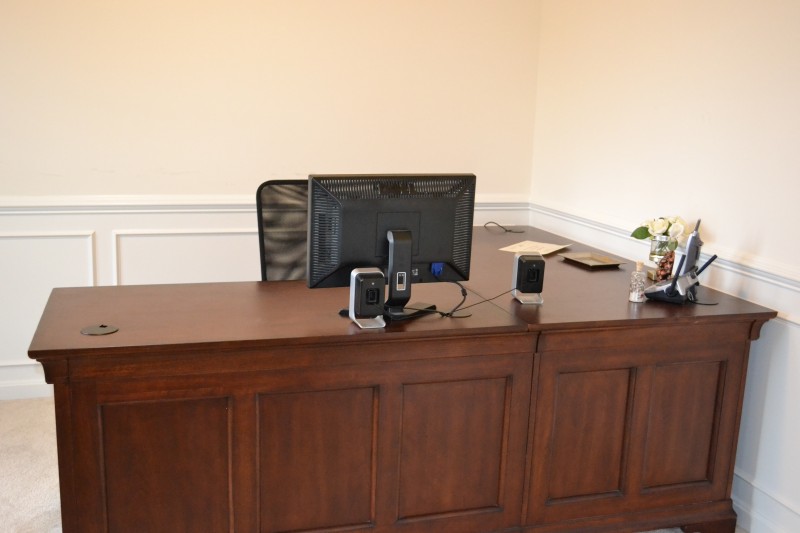 It is a year old L shaped computer desk from Havertys retails for two grand. Guess how much we snagged it for?
A whopping $300! Thanks to some awesome help from friends and family we didn't have to spend anything extra picking it up from Fredricksburg, which is 70 miles from here. Seriously, we owe a big one to our dear friend Bob who brought his sister's truck (who by the way has an awesome antique store, Its Bazaar on 21st Street, in Purcellville) and helped B with the very heavy desk. Another big thanks to my cousin Anu who helped us put it together, last weekend.
We had been scouring Craigslist and online auctions for an L shaped desk  for over 7 months now. B was very particular that he wanted an L shaped one. I didn't really care about the shape as long as it had a left turn. Every listing that we bid on, we were out bid. The process was so frustrating that we almost came to the point where we wanted to give up and buy a new one. The only thing that was holding us back was the $$$. We are so glad that we found this one right up our alley and that too in time for our anniversary.
Now that the desk is here can't wait to get started on the room. Big plans ahead. Working on the mood board now, will share with you soon. A heads up on what is going on the wall behind the chair is here.
So, how's our Craigslist find?