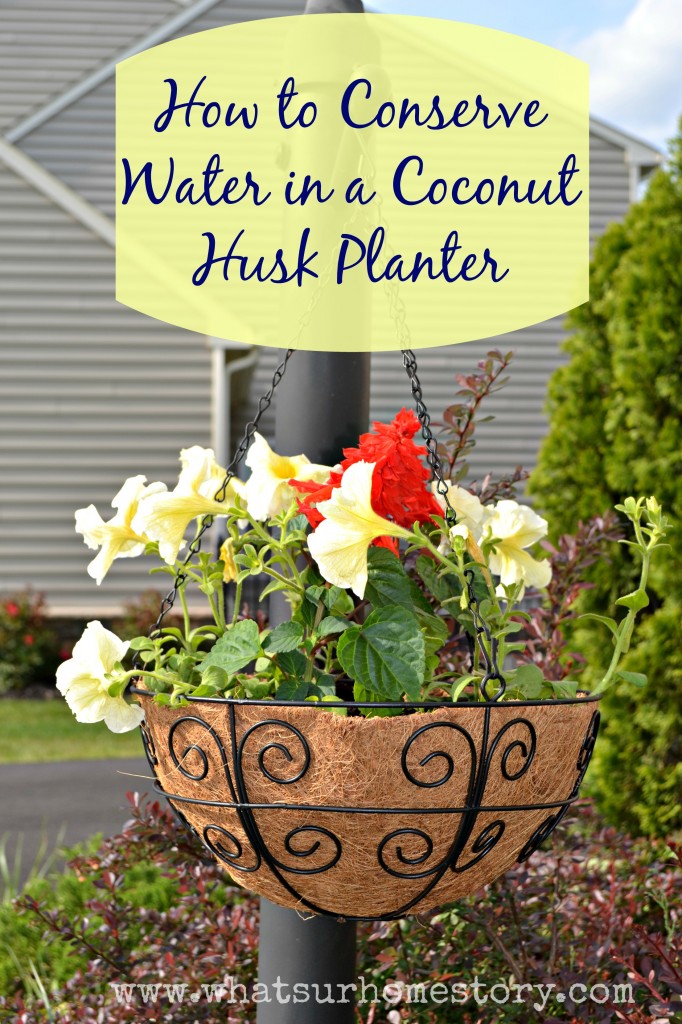 Have you noticed planters with coconut husk hanging basket liners in every garden center? Ever used them? I have. Last summer…..bought a coco lined hanging planter from Big Lots for $4.99. Planted red and white petunias and hung it on the lamp post rod outside.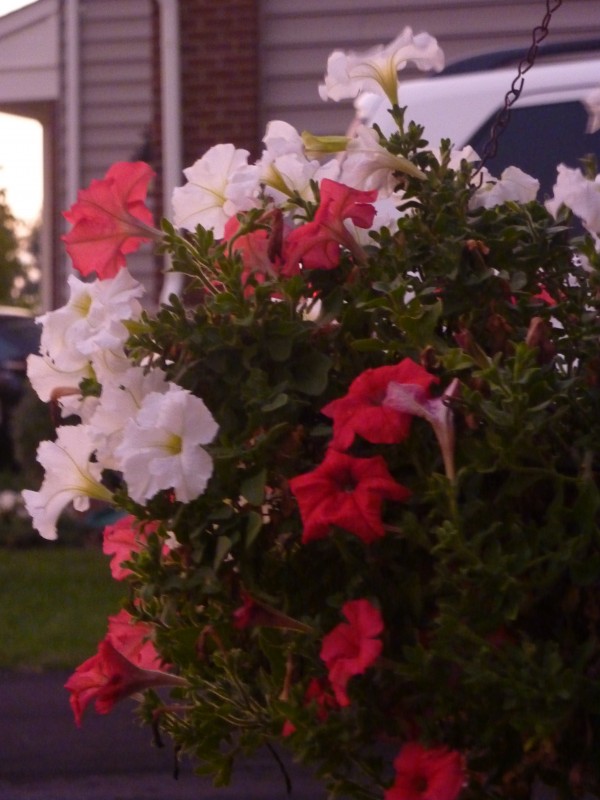 Don't they look gorgeous? Sorry don't have a zoomed out shot (pre-blog days).
Now for the not so pleasant part, the one that is not really touted about much by the so called coco husk planter sellers. These are a pain in the …….you know where to maintain. All the water and fertilizer that you pour, just drains out in a few seconds. I had to water it twice a day even when the sprinklers were on! By the time I would come back from work they would all be wilted and sad looking needing a drink.
Second problem: The iron outer shell, especially the hanging chains (in my case it was the latter) rusts with the constant watering. The only plus (realized it thanks to Google), you can re-use the coco liner if it hasn't rotted. Didn't know about this last fall when I brought the planter inside and thrashed the liner.
With then recent warm weather it was time to bring back some lamp post action. But had to deal with the rust issues first. See what I mean…..the chain?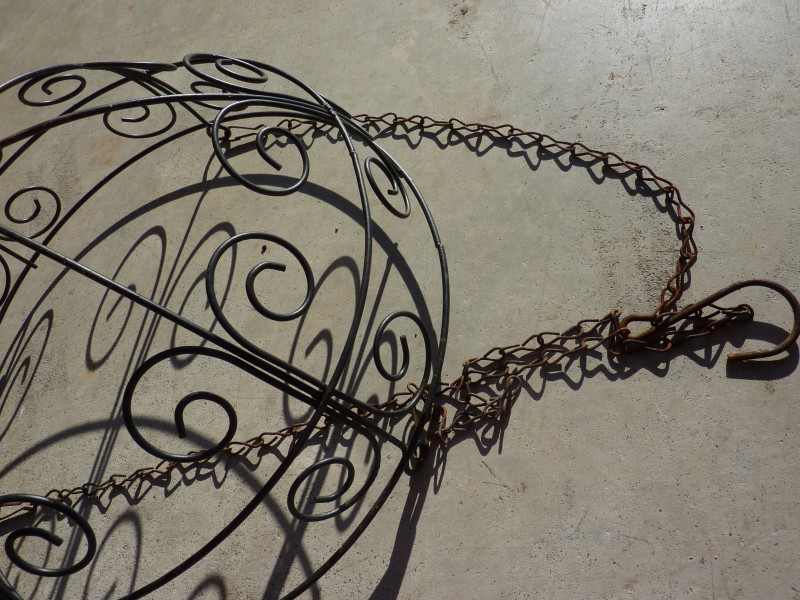 Enter a can of Krylon paint + primer in satin black from Walmart for $4.99 and a cardboard box.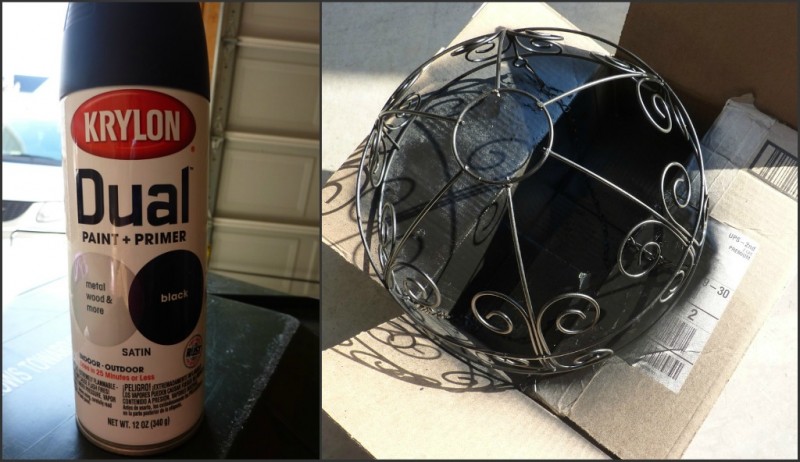 Some paint TLC (thin even coats) later it was as good as new. A new liner from Big Lots for $2.99 and some petunias and red salvias from Home Depot for $0.69 each, we were looking at a new lease of life for Mr. Rusty.
Still….needed to solve problem #2. After some Googling found a great solution, trash bags! Ya, you heard it right trash bags. Use your coco liner as a template and trace a circle on your trash bag. Cut out a circle an inch or two larger than your liner outline.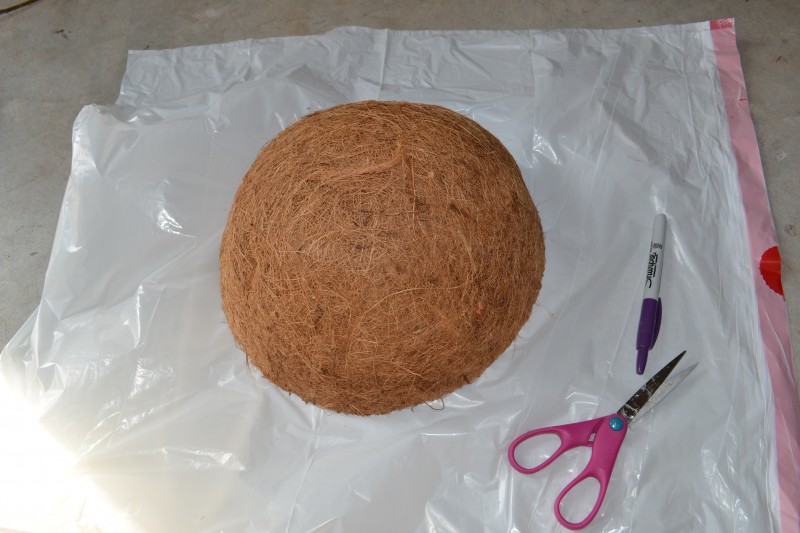 You will end up with two circles from each side of the trash bag. Poke some holes all over with your scissors and line your coco liner. I just layered one piece over the other.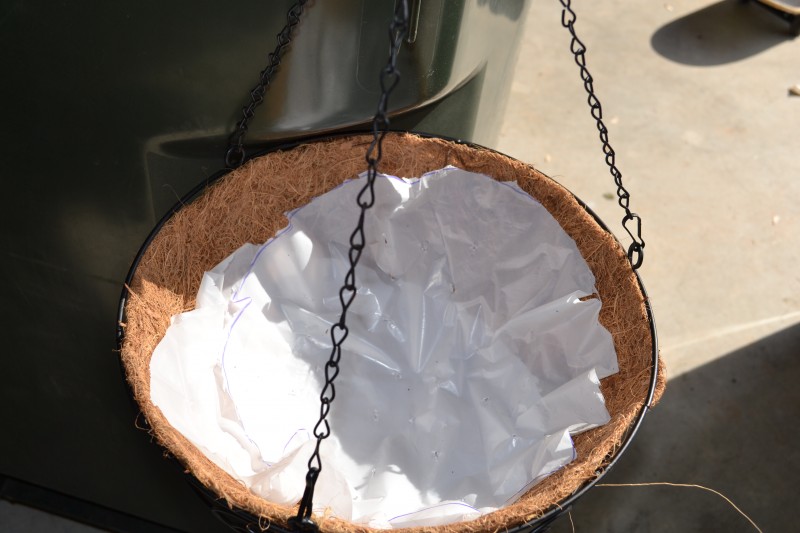 Always arrange your plants in the planter first, to figure out the right  arrangement. Saves you the hassle of changing things once the dirt is in.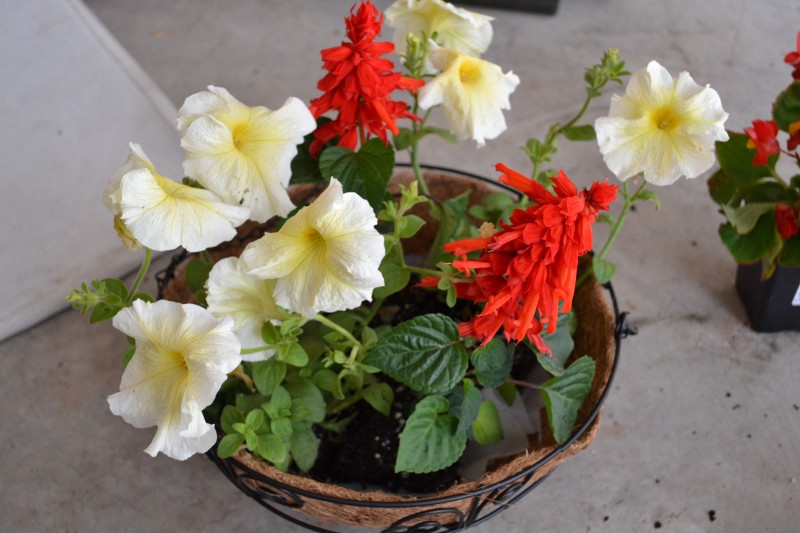 Fill in your soil, give a good soak of water, and you are all set.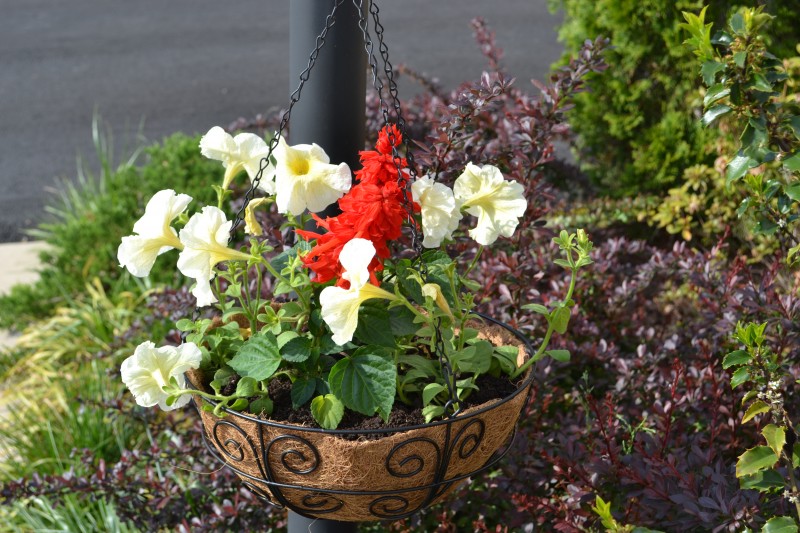 In a few weeks the plants will fill in the container.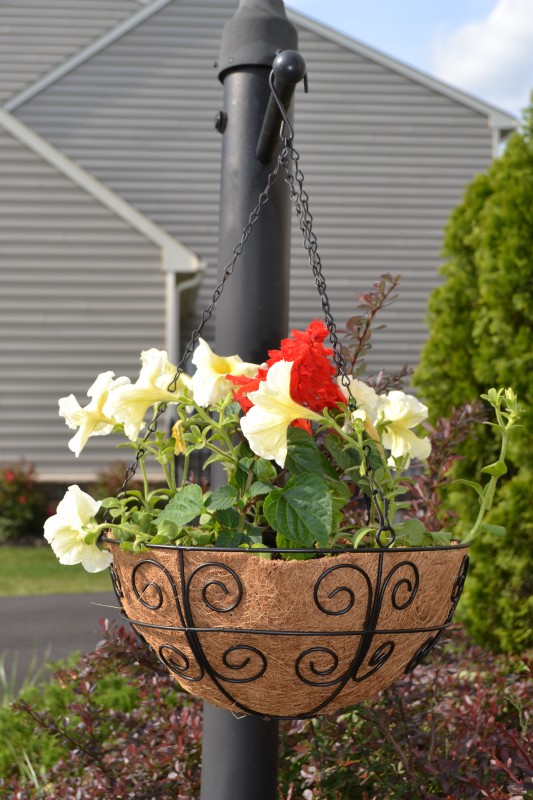 Have you used these hanging basket liners in planters before? Did you run into the same issues?
Source List:
Planter – already had Coco liner – $2.99 – Big Lots Krylon Paint + Primer – $4.99 – Walmart ( have lots left over which I'm sure will find a use soon) Petunias – $2.76 – Home Depot ($0.69 each)   Total – $10.74