Heads up: You are in for more accessories shopping today and that too at my favorite store. 🙂
The other day when I was at Home Goods shopping for the giveaway gift card I saw this black and white plate for $3.99.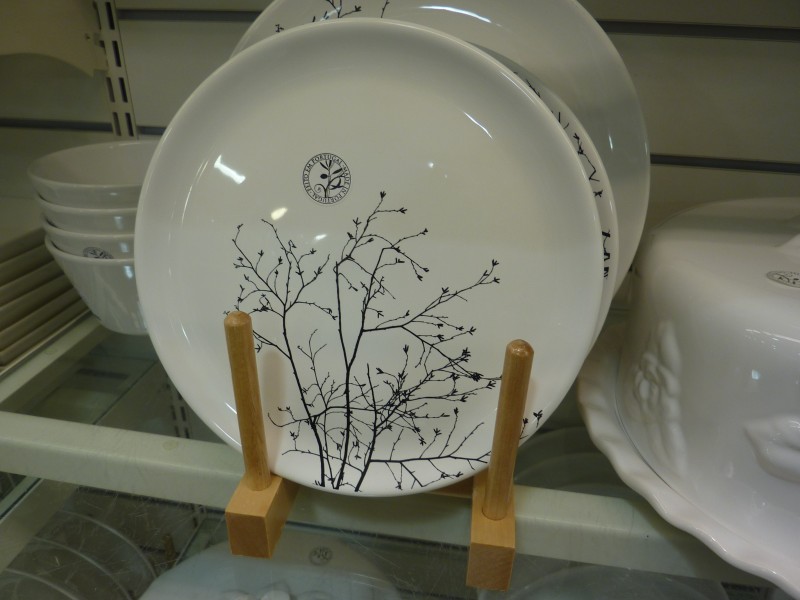 I know, I've been showing you a lot of plates these days. Yup, I'm up to something. Any guesses? Here is another one with a cherry blossom motif for the same price (the larger size was for $4.99).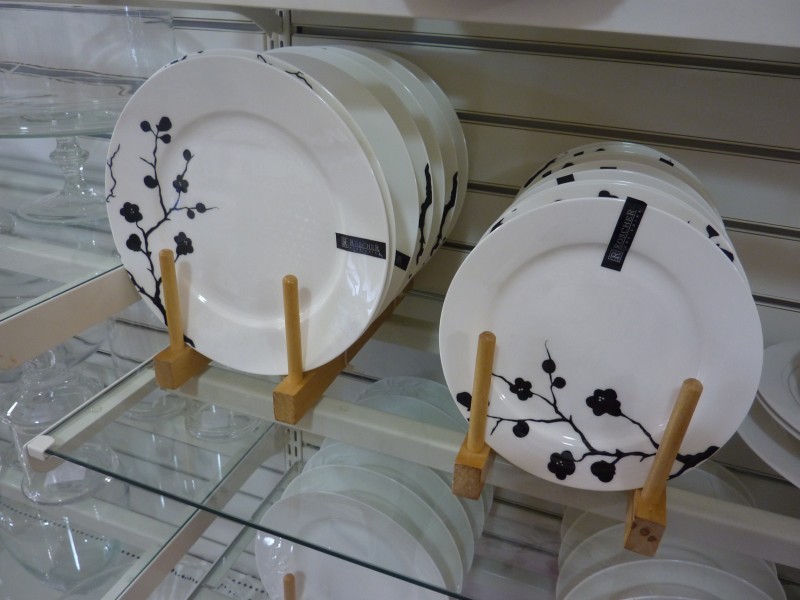 See the steel platter below? Would have bought it in a heart beat if it had a hook on the back to hang on the wall but didn't. It was more for displaying as a bowl. Don't know how much the price was as it didn't have a tag.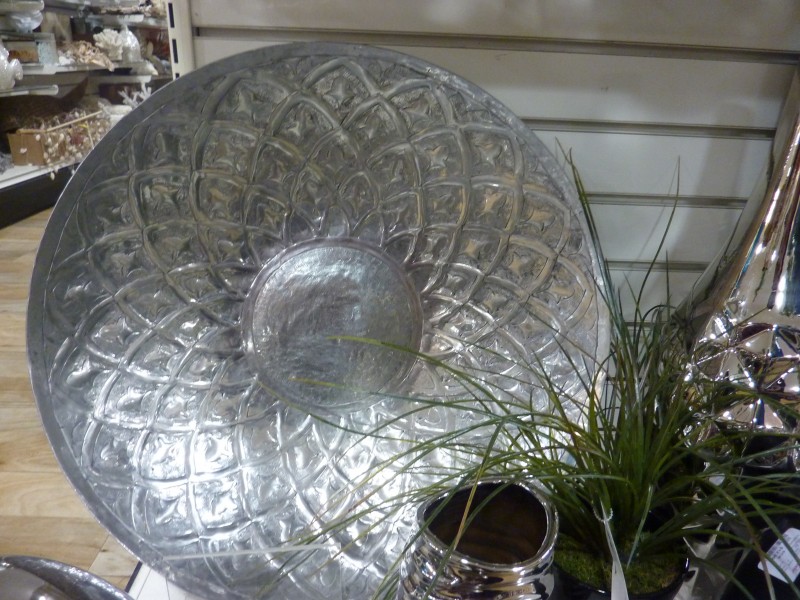 About the hanging platter, I have been looking for a large one in a dulled steel finish for quite some time now like this cane one;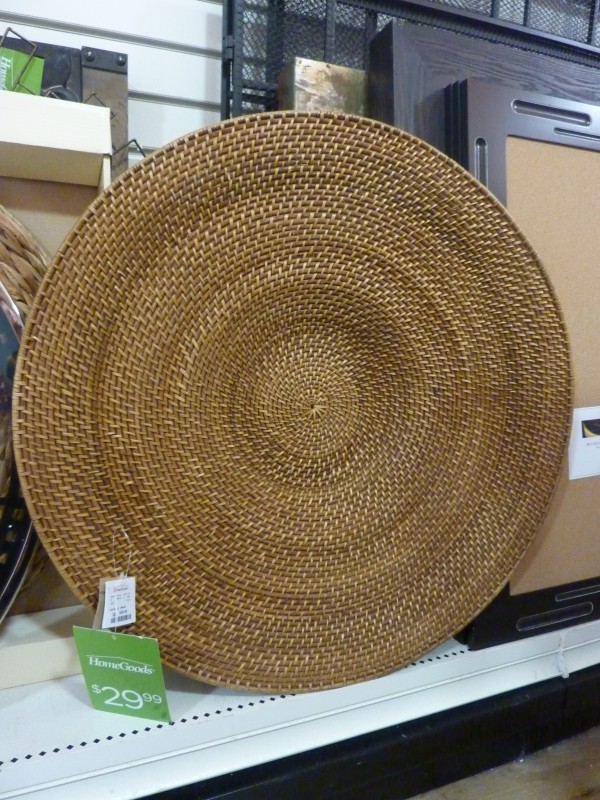 This four flower bud vase listed for $12.99 was cute yet modern at the same time.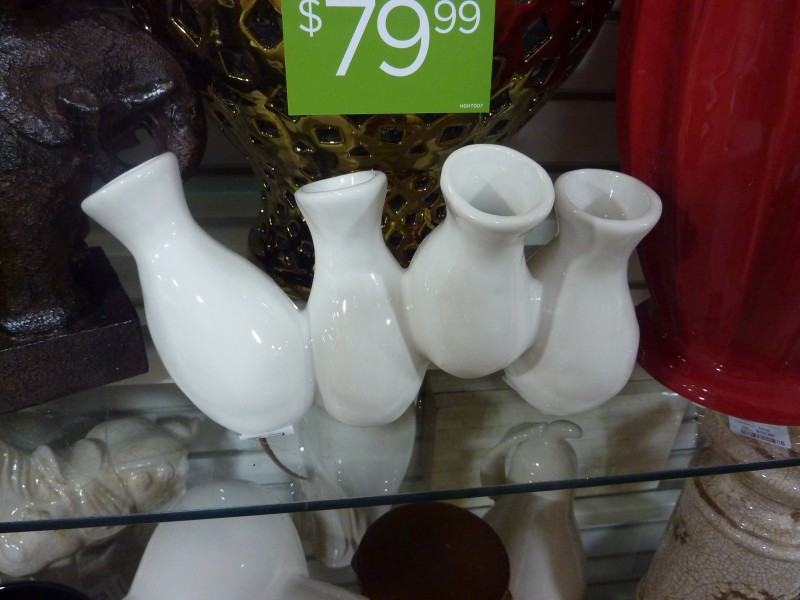 Rustic finish furniture like this french chair is in high demand nowadays.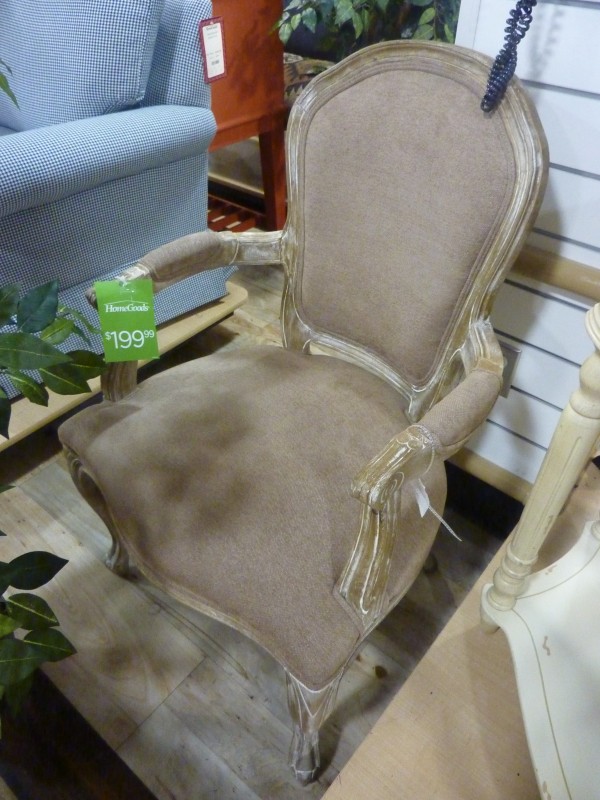 They had so many variations of this chair at the store. Would love to find something on Craigslist and refinish it one day in a similar style. So what have you found lately at your favorite store?
More about my Home Goods love here.