This was one of the very first projects that got on my list from Pinterest. As I already mentioned here, there was no dearth of inspiration online but the one that stuck out at me the most was the creeping plate wall that Kelly from View Along the Way did in her breakfast area.  The idea of an abstract arrangement of plates moving along the wall was both unexpected and modern. My take on the whole creeping plates….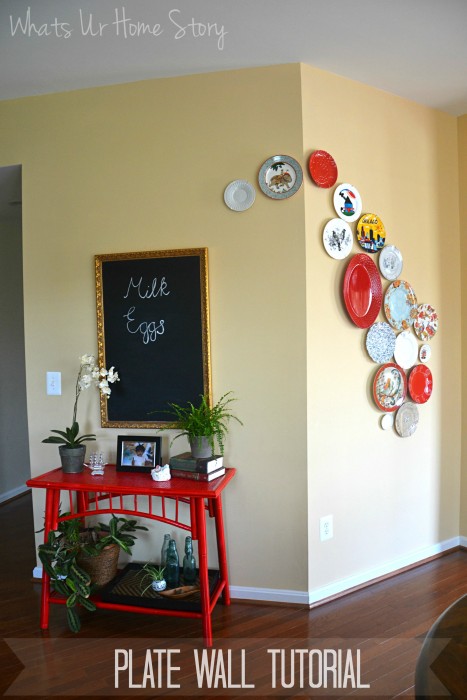 The plates were collected over a period of 18 months from various stores. B bought the Chicago plate was from an airport gift store during one of his office trips. The red platter, we already had. The Whats Ur Home Story plate was a DIY experiment as was the vintage newspaper covered one. The rest are from Home Goods, TJ Maxx, Tuesday Morning, World Market, Goodwill, and Salvation Army.
In all the excitement yesterday I forgot to show you a before and after shot of the area. So here it is.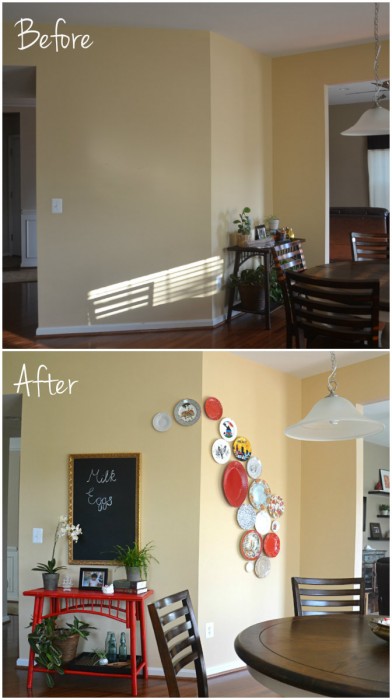 Ready to see how I did it?
First up you need to figure out your pattern. Took me a few tries as you can see below.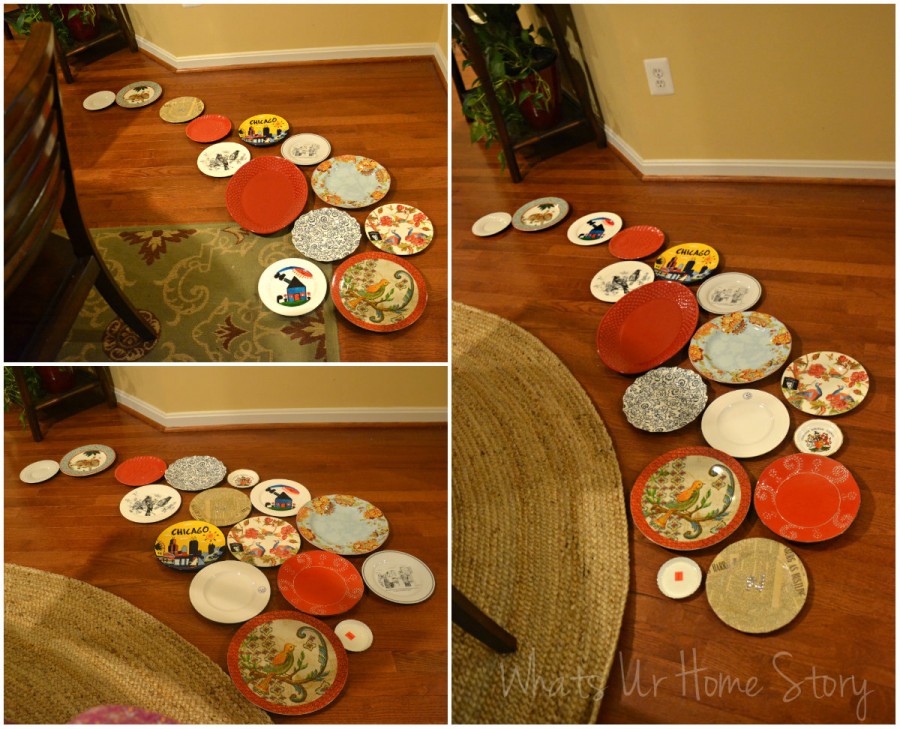 B says I liked #3 coz it was a paisley! It does look like a paisley, doesn't it? The thought never occurred to me till he mentioned it! Given how much I love paisleys, maybe it was just meant to be. 😉
Once you have you pattern figured out, cut out templates for each plate on a newspaper. Arrange them on the wall till you get your desired pattern. Number your plates(on the back) and templates so you know where each one goes.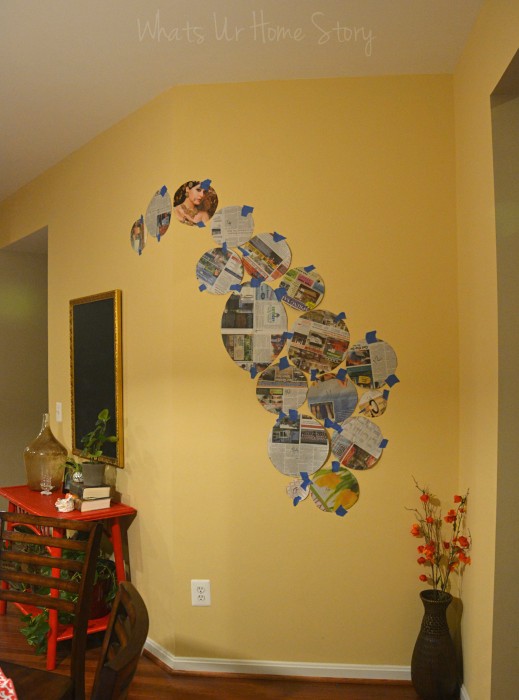 Since it was a heavy traffic area I decided to go with traditional plate hangers and not the glue-on ones. Used them for all except the two tiny ones. Again got them from a combination of stores; Amazon, Home Depot, and Lowes. They ranged from $2.50- $6 a piece depending on the size. Some came with hanging hardware, others didn't. We used regular picture hanging nails for the ones that didn't have hardware.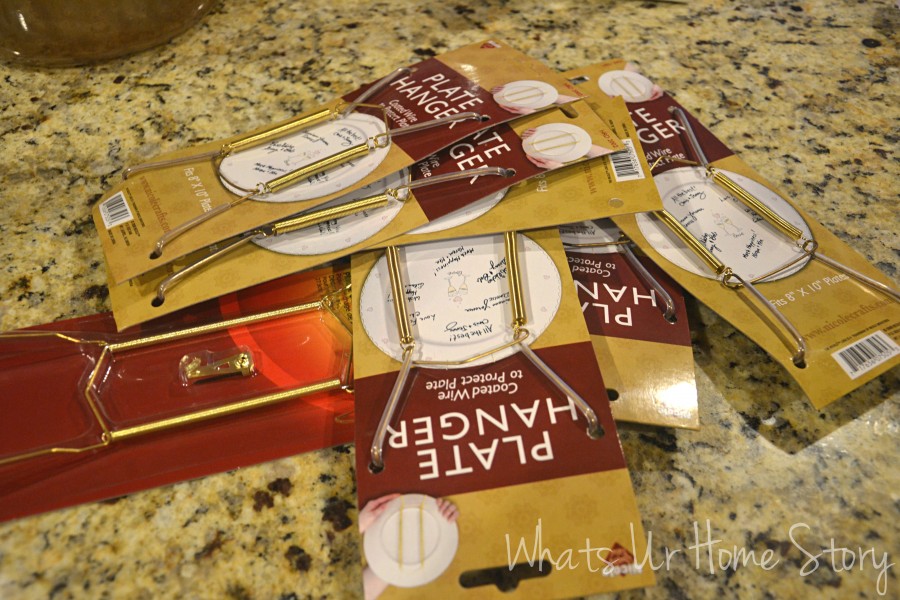 Attach the hanger to the plate and measure the distance from the top of the plate to the hook for each (they are diff so you have to measure each one). Then on your template mark where the nail should go based on this measure and hang.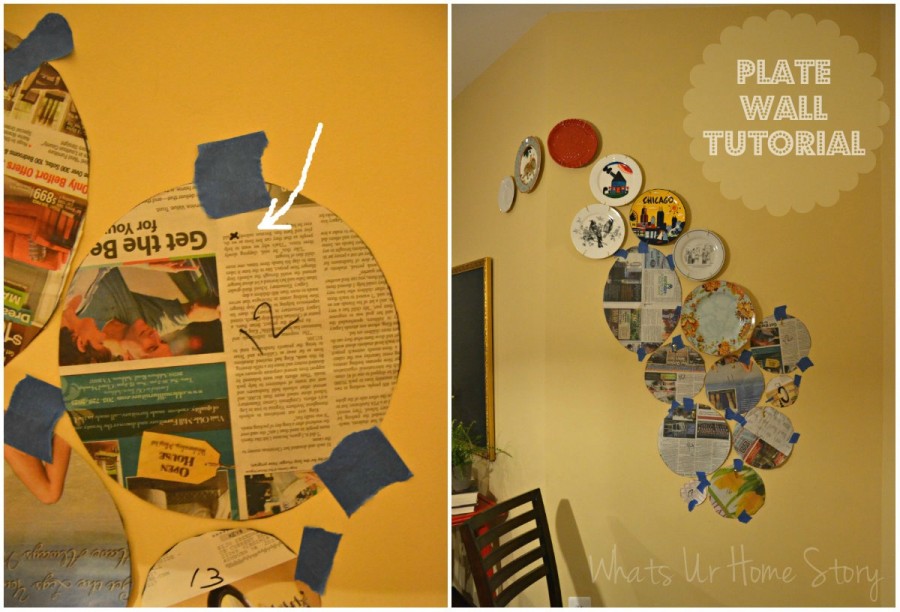 Here's a close up of the plates;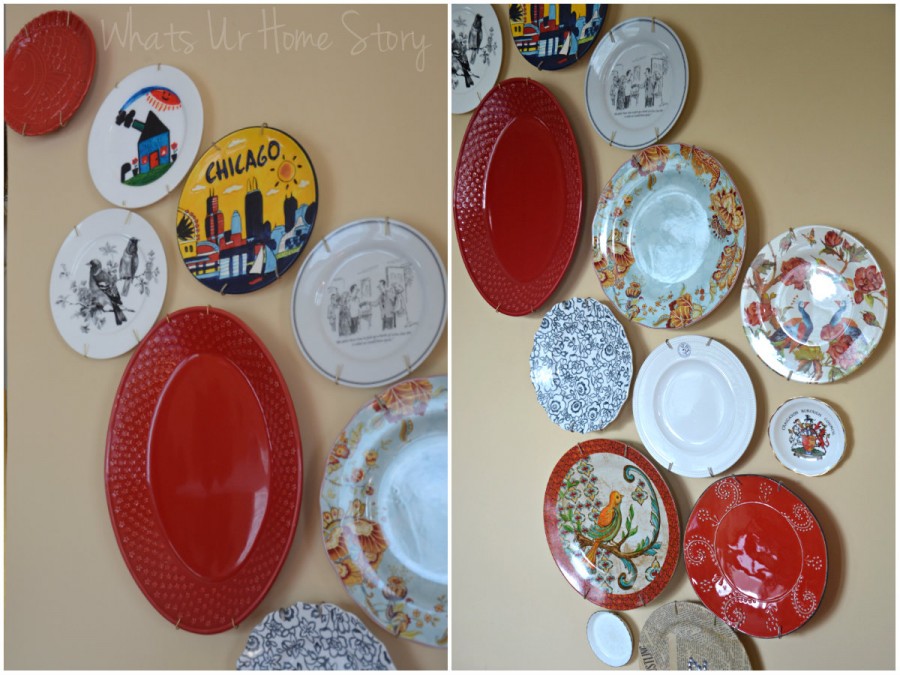 My favorite is the elephant and mahout plate from World Market. Coming from India, especially Kerala where folks worship and even domesticate elephants I have a soft corner for these beasts.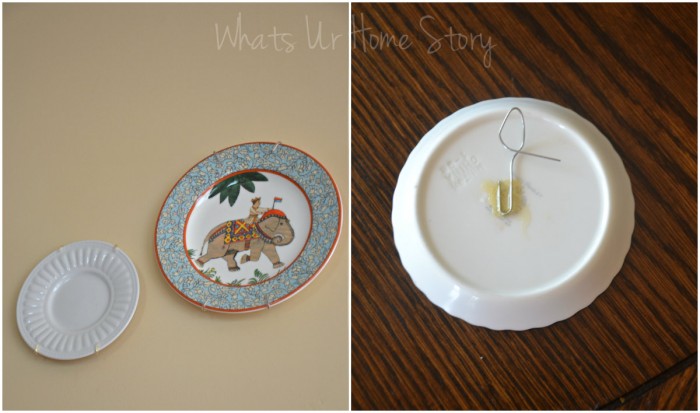 Oh, I used a paper clip to hang the 2 tiny plates. Got to thank Pinterest again for this idea. You just unravel the clip and make a loop and super glue it to the plate. It seems it works great for light plates.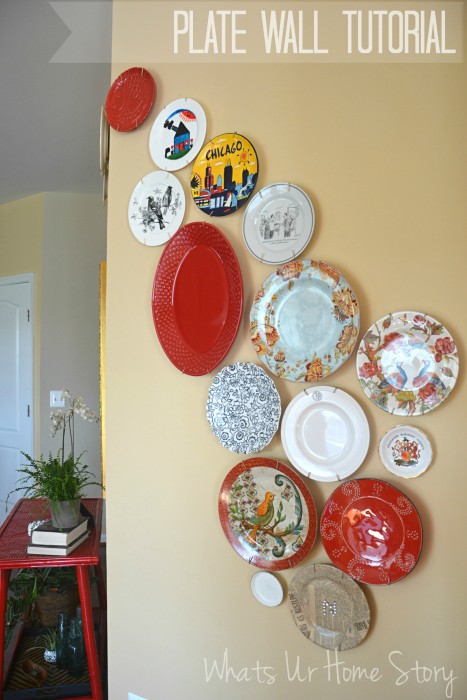 One thing I can assure you, this is not going to be the last time you gonna hear about my plate wall. As and when I collect more plates, I'll add them to the wall. The plan is to eventually stretch it out at the bottom so it flows through to the next wall.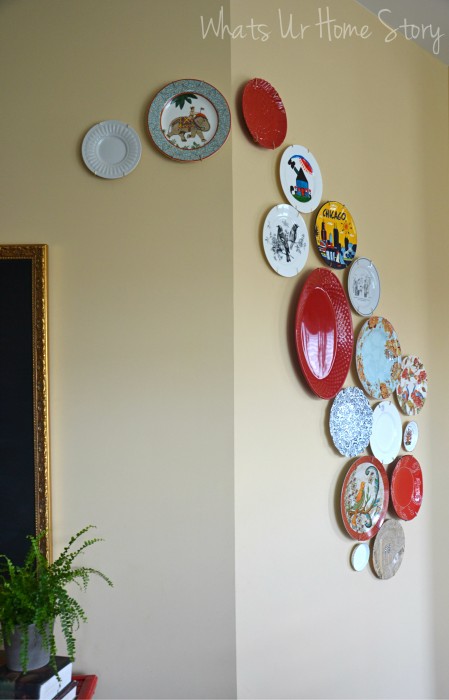 Anyone inspired to create their own? Or if you already have a plate wall would love to see pics.
Click to see the full reveal of the Breakfast Nook.