As promised in this post, I'm back to trying my hand at painting plates. Of course the plate is going to be part of my oft mentioned plate wall, for which I've been collecting plates.
So, what prompted me to try it again? This porcelain marker kit (only for decorative use) that I found at Michaels!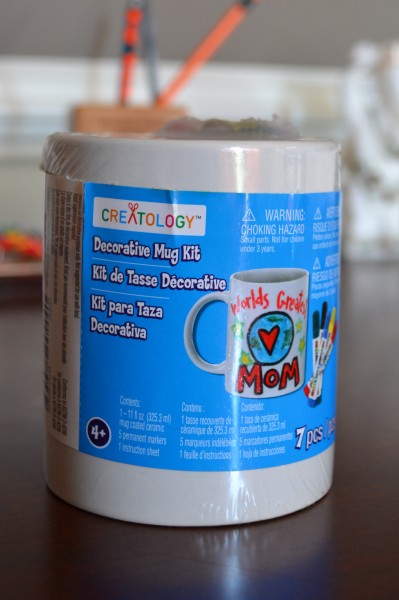 Yup, nothing fancy, a decorative mug kit meant for kids for $2.99…..all the way in the back of the store next to the wood working section. You might remember my tough luck trying to  paint intricate patterns last time? This time around I decided to keep it simple….more along the lines of a kid centric project.
The kit has a mug (of which you can decorate the outside) and 5 permanent magic markers in green, yellow, black, blue, and red. Again, just a reminder you cannot eat out of the plate once it is painted. It is purely for decorative purposes.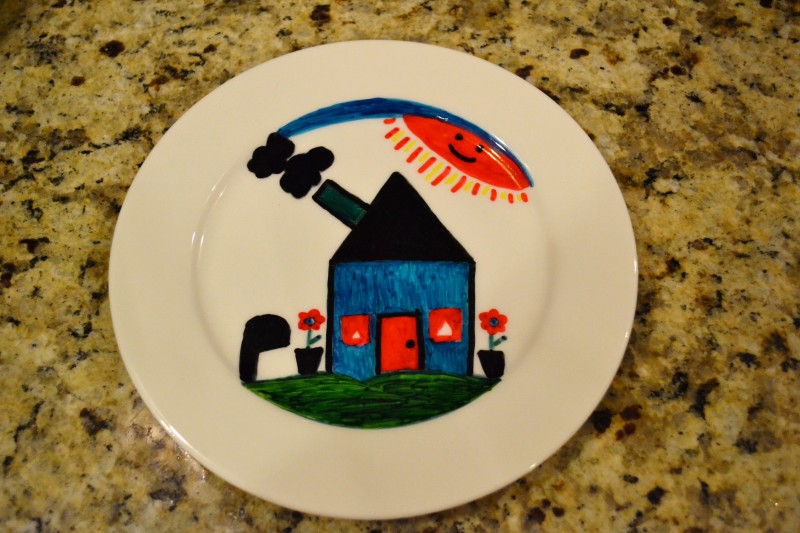 Recognize the picture? It is the WUHS logo, my 6 yr old's mothers day card.
Here is how we go about it;
Draw your outline on the plate with a pencil.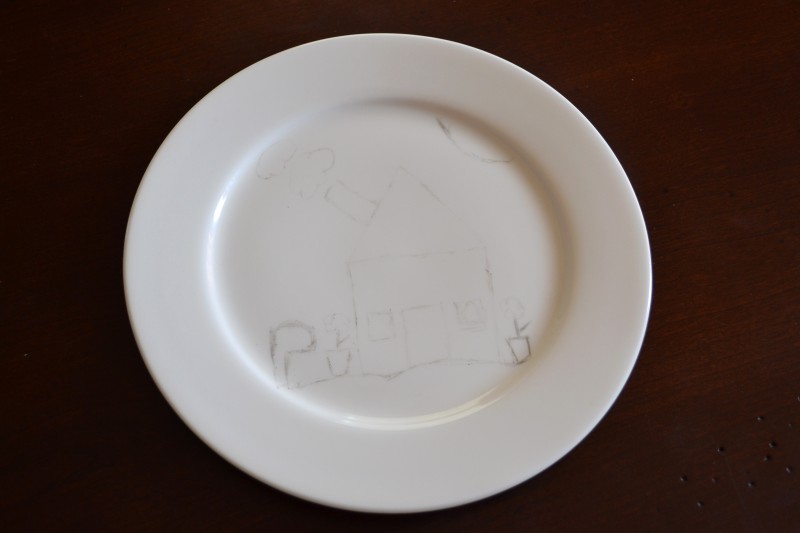 You only need a rough sketch so you would have some lines to follow.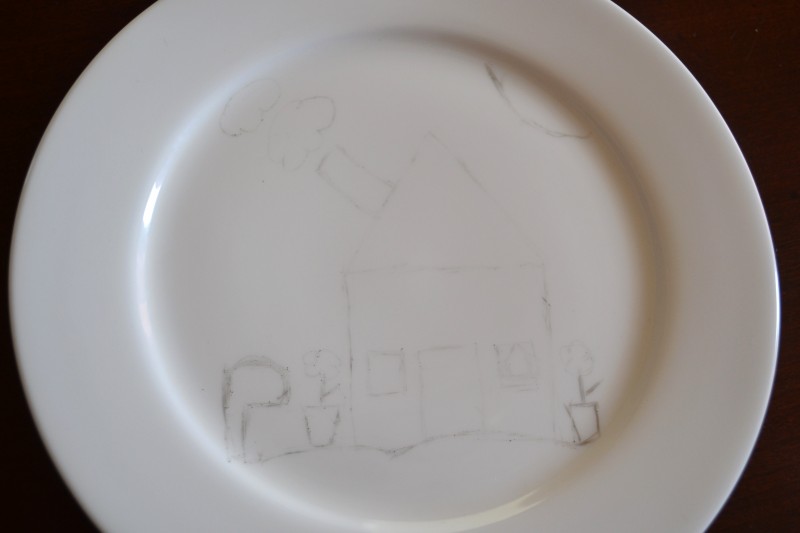 Color in with your markers.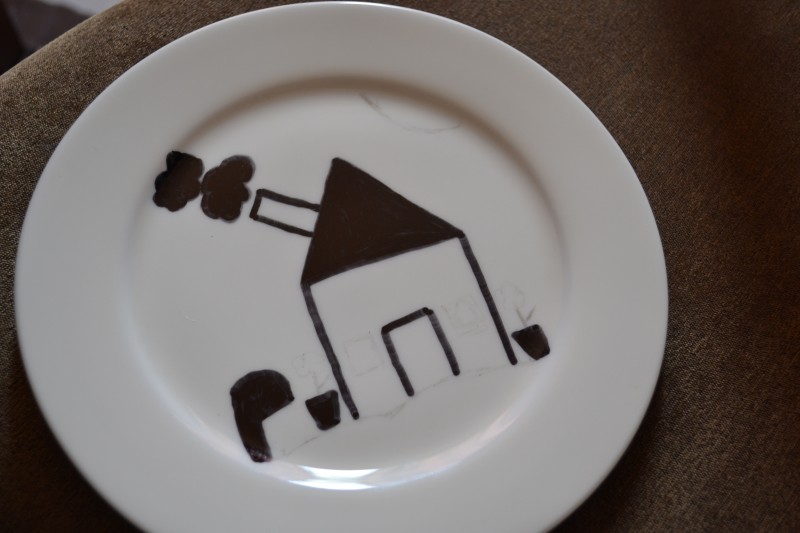 And you're done! I had to go over the painted areas twice to make the lines darker.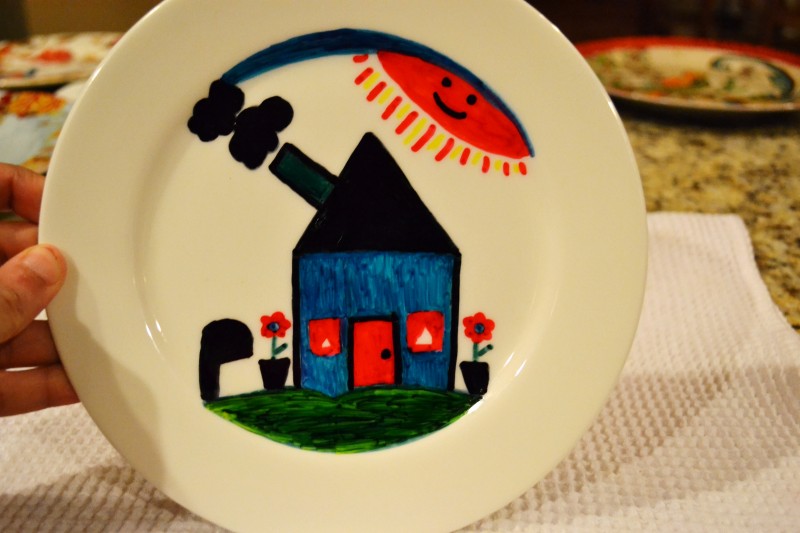 The markers give it a 'kid painted' feel, which is what I was going for as the logo was my daughter's painting. If you need a more professional look or need to use the plate for food then you should use the markers meant for ceramics that can be cured by baking after you paint. This method is purely a short cut but would work with dot painted designs or patterns that do not need much filling in.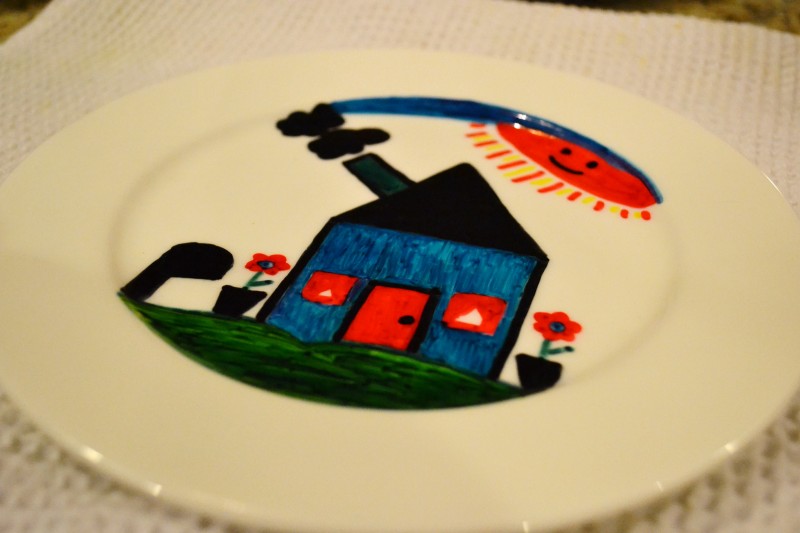 While I was working on the plate my monkeys were busy with their own project.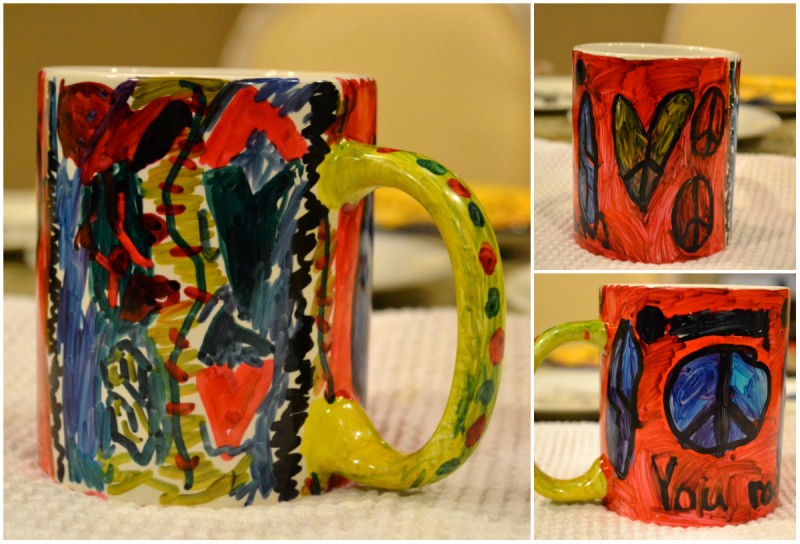 Isn't that killing two birds with one stone?
Update: See the finished plate on our breakfast room plate wall.