My relationship with rust can be summarized in 2 words, 'Beware carpet'! As you might have guessed our experience left us with terrible stains on the carpet. Remember the prayer plant that I shared in this post?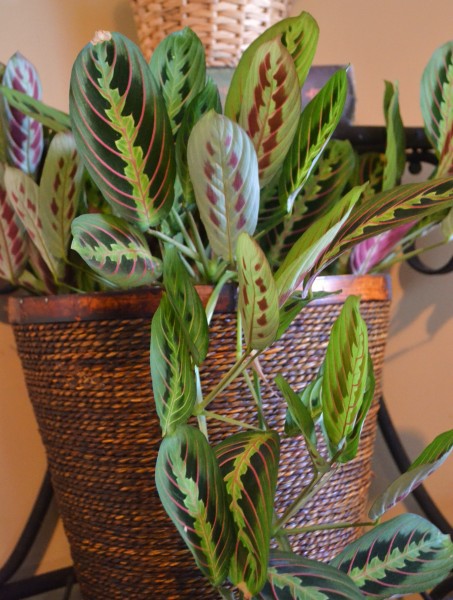 The rope planter has a metal rim on the bottom. As it was meant for indoor use and had a plastic liner I never gave it a second thought when I kept it directly on the carpet in our first home. I guess I might have over watered it on a few occasions. Anyway we ended up with a rusty ring that refused to budge even after many professional cleanings.
My band-aid solution to prevent any more mishaps – wrapping clear tape around the rim (see the light bouncing off the tape in the pic below).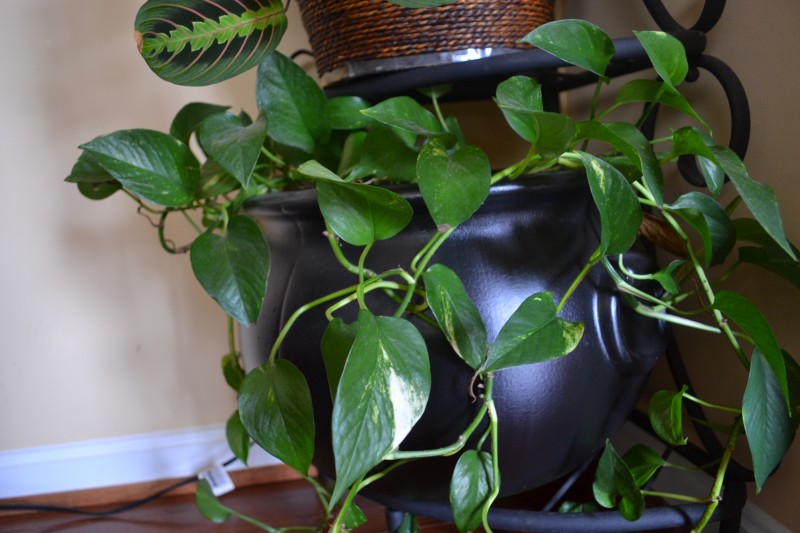 So far it has been going great for 7 yrs!
Now for our current problem. The lard can that I found at the Old Lucketts Store Spring Market.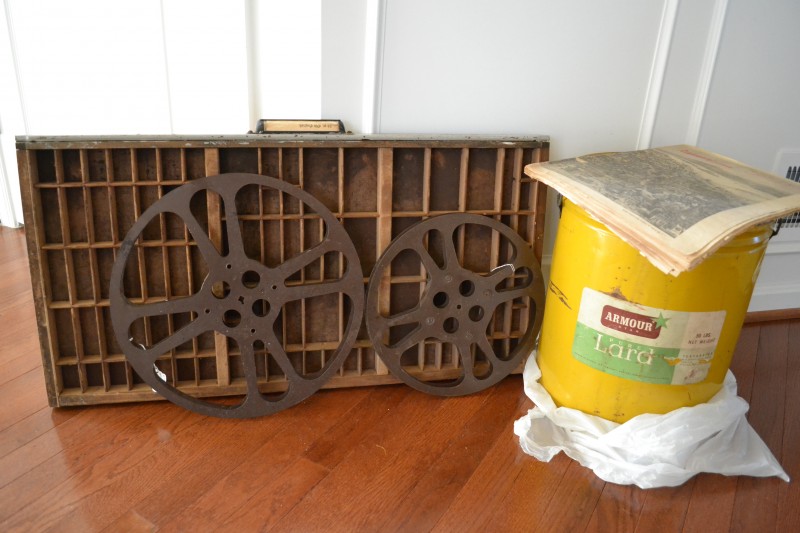 I loved the can for the color but we were dealing with quite a bit of rust.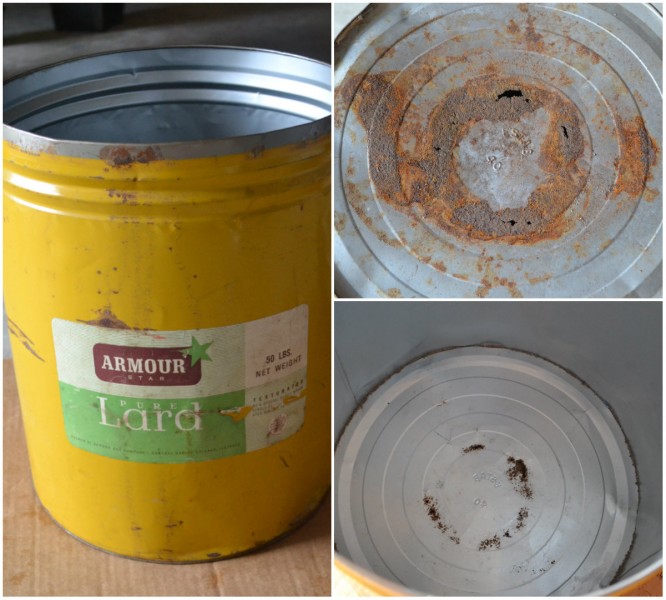 I want to use it as a side table in our guest bedroom, which is carpeted. This time around given the amount of rust, I was sure that the tape solution would not work. Enter Krylon permanent protective sealer ($4 at Walmart).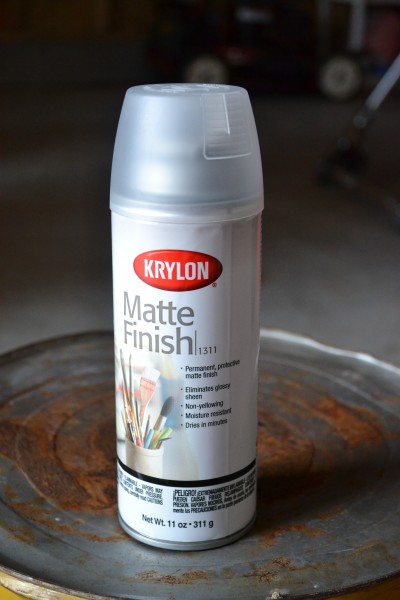 First, sand the rusted areas with a low grit sand paper and wipe it clean with a paper towel.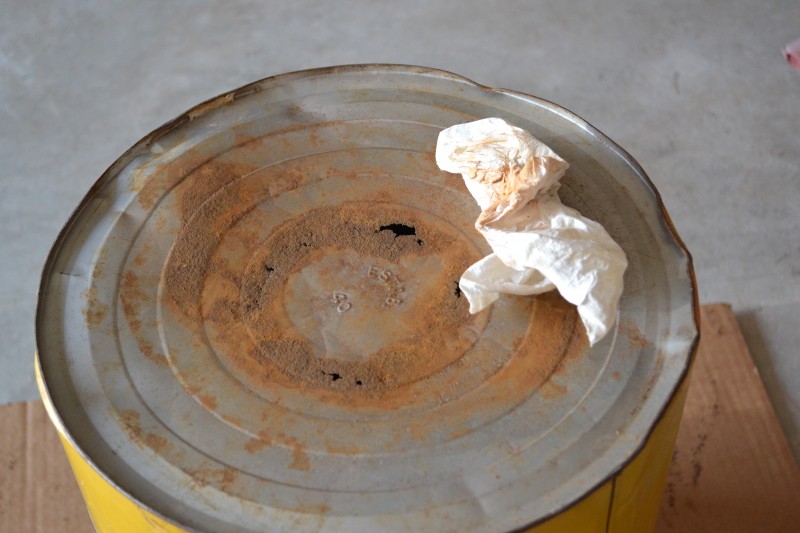 I did not sand the sides as I wanted all the wear and tear to show. Now, spray on the sealer like you would a spray paint, thin even coats. Here it is right after the first coat.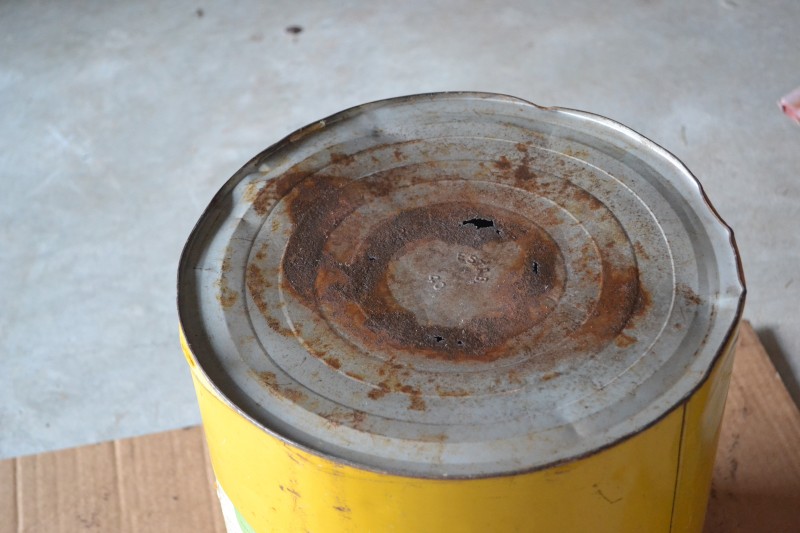 Though it appears a bit darker in the pic the sealer dries clear. Every surface, even the inside, got 3 coats of the sealer.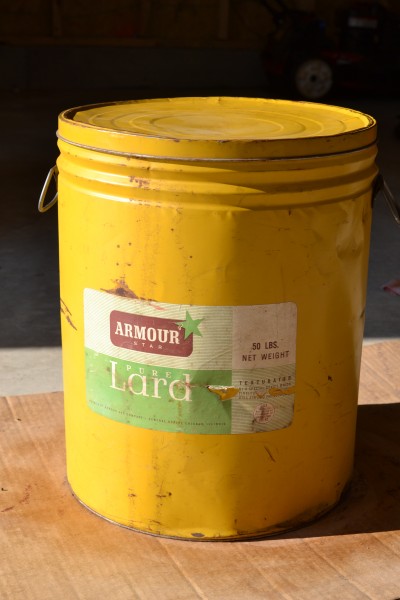 I know, there is not much of a difference in the 'before' and 'after' shot. As I'd chosen a matte finish, nothing about the can changed. It is more of a peace of mind thing that my carpets won't get stained again.
Speaking of stained carpets, I've had the same thing happen with a stained wood side table. I'd bought this beautiful hand carved traditional Indian side table during my last trip to India. Unfortunately it stained the heck out of our apartment (when we moved to VA) carpets.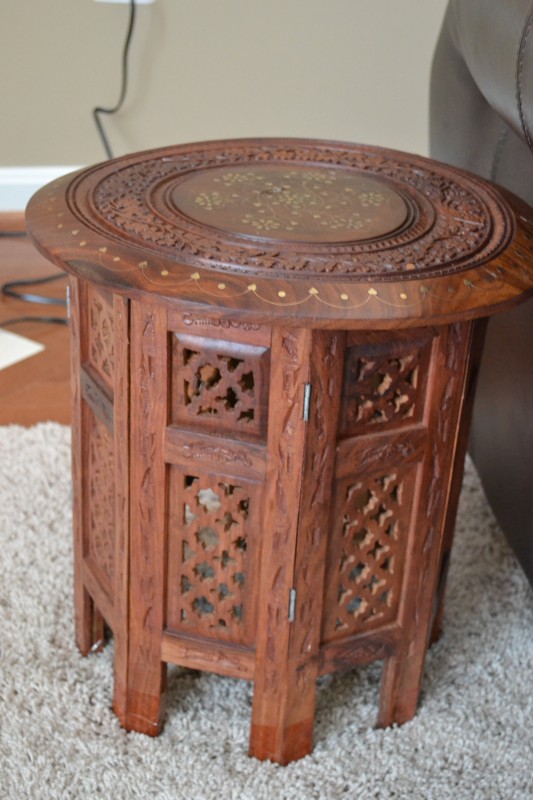 As you can see this one too received the tape treatment. Going strong for the last 3 yrs! Who knew tape had such a use! FYI : the tape is not very obvious to the naked eye but on closer inspection is an eye sore.
So I'm sure the protective sealer is here to stay. Have you had any carpet mess ups?
Update: You can see the lard can side table in use here.