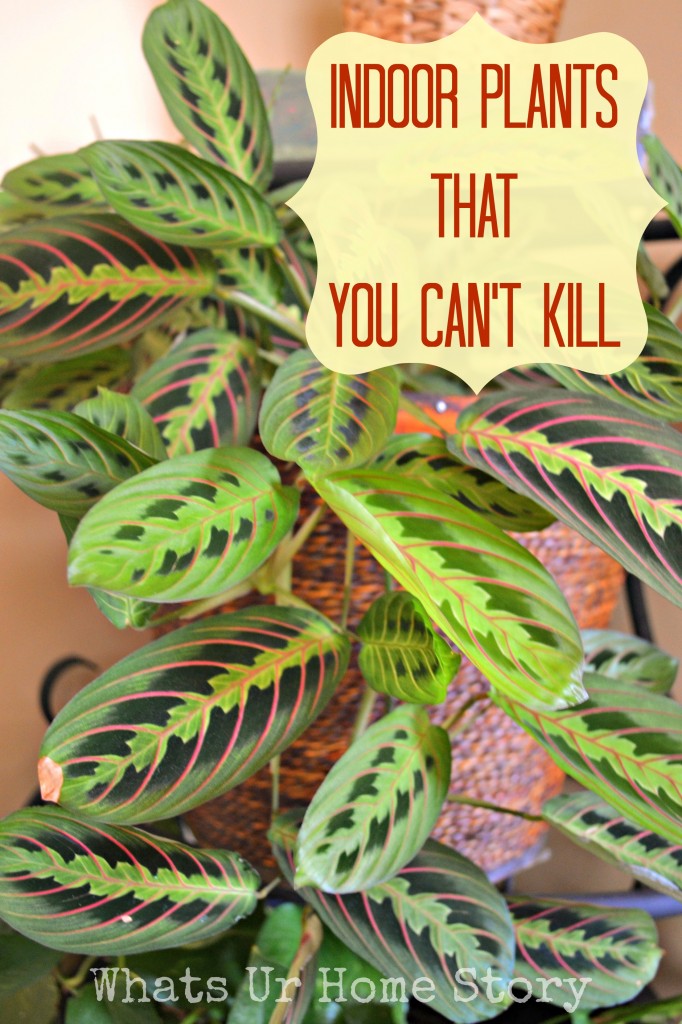 I almost do not want to post this for fear of jinxing it but at the same time I want to prove the notion that indoor plants are high maintenance is wrong. These green beauties have managed to survive in our home for years with very little maintenance and at times complete negligence.
The oldest plant I have at home is the Chinese evergreen which we bought in early 2005 (I think from Home Depot) just after we moved into our townhome.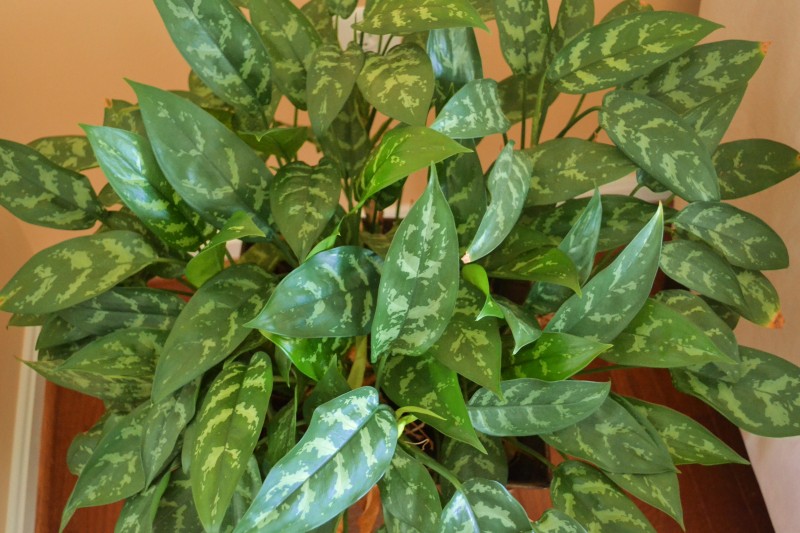 It has stayed in the same pot all these years. I know, it's time I changed at least the soil but now I'm too afraid to mess with it. The plant has waxy variegated green and grey leaves. The sap contains an irritant so it is generally advised to keep the plant away from kids and pets. From my personal experience, this is not a big issue if your kids/pets are not into plucking the leaves off plants. Mine were very good about this. On a side note, I didn't have much luck with the other two plants that we bought at the same time, a palm and a corn plant.
The next one is the most interesting plant that I have ever had, the Maranta or the prayer plant.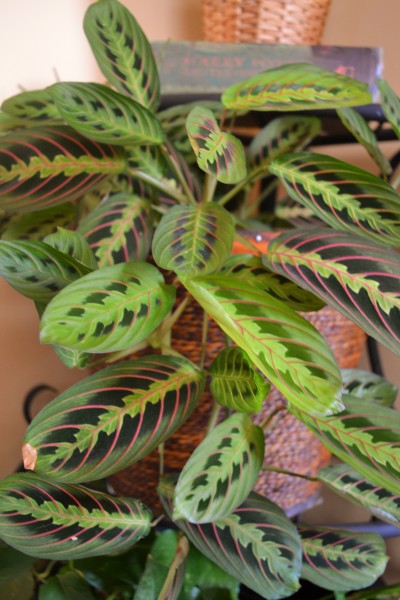 It has a variegated green leaves with dark pink/red stripes. At dusk and all through night this plant folds its leaves in a prayer position (hence the name) and opens it only in the morning. Here it is at night with the folded leaves.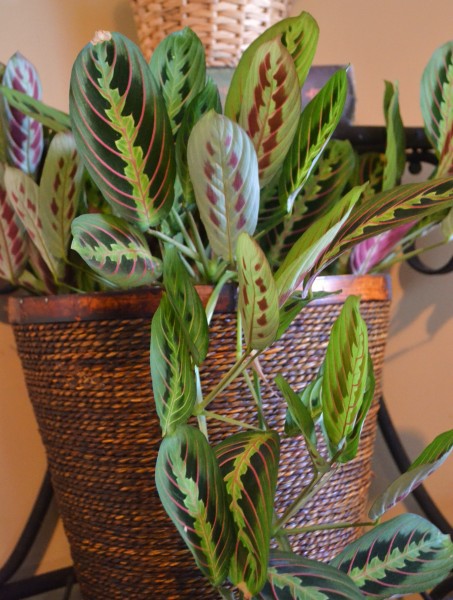 It seems this praying habit is because of two light-sensitive pigments in the plant: one which is sensitive to red light raises the leaves and the other which is sensitive to blue light lowers them. I saw this one at my dad's friend's house in upstate NY in 2005 and was in awe. I took a clipping, came home, and planted it in a pot. After a fussy few months she was off to a great life. Though got to remind you, she is still fussy when it comes to watering. During some dry spells (3 week long vacations or just plain forgetfulness) she does shed quite a few leaves and looks scraggeddy before I have to nurse her back to health with monitored watering.
An ubiquitous plant in our home is the pothos. The first time I tried my hand at growing pothos (10 yrs ago) was an utter failure. I do not remember what happened but it kinda seems strange as this one is basically indestructible. On the second try B got a cutting from his office 8 or 9 yrs ago and it has survived since. Now I have 3 pots of pothos at home and one in the office (in water), all from the cuttings of the original one. You've seen one of these draping our Buddha in the living room pics. (FYI – the Buddha is no longer in that spot, you can follow his journeys around the house here.)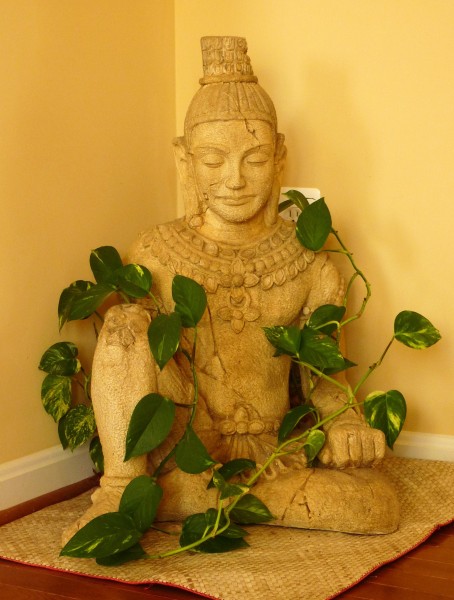 There is another one in the kitchen on the counter.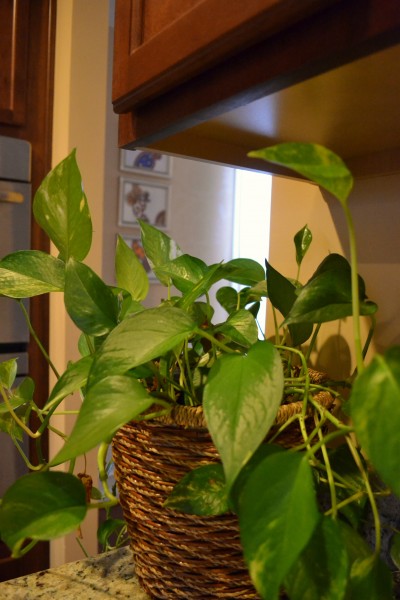 And another in the breakfast area on a plant stand. The pot is my Halloween Candy Cauldron.
I bought this 'friendship plant' from Home Depot in Feb. It has apple green quilted leaves with deep bronze veins. The texture of the leaves is simply amazing.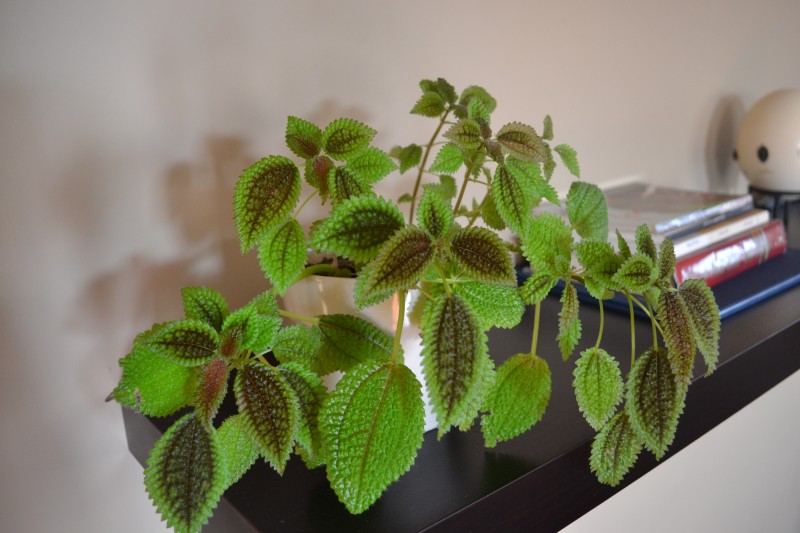 On the side table in the living room is a Janet Craig Dracaena, from IKEA, a member of our family for over 4 yrs.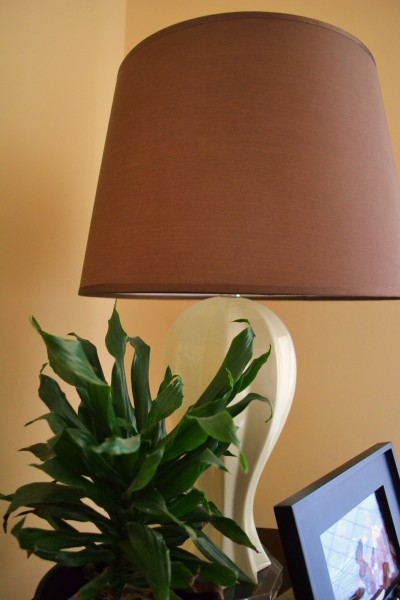 Another IKEA plant is the Peperomia obtusifolia or the variegated Baby Rubber Plant. I've had this guy for the last 1 year and yes it is still in the same IKEA pot.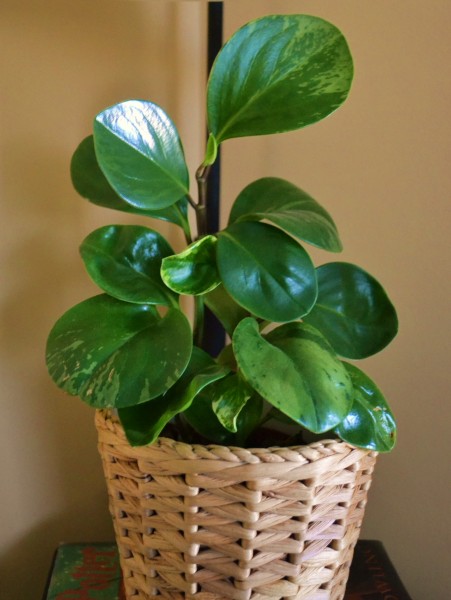 I also have the luckiest plant of all in my foyer niche, the lucky bamboo.
Again the plant has been in the family for the last 7 yrs and it has indeed proven to be lucky for us. 🙂
The underlying issue with indoor plants is watering. The golden rule is to water them only if the soil is dry to touch. And when you water do not go overboard, just a cup is fine for medium sized planters. Fertilize once a year in the warmer months. Do you know after a few years you can divide your house plants?
Some other plants that I've grown to love over the years are the fiddle leaf fig, spider plant, and Paperwhites. Do you have indoor plants in your home?