Y'all ready for another week? This weekend I was totally taken by surprise on how fast Summer went by! Seriously, it feels like we did nothing the last few months even though we were out and about ever weekend. There was so much on my To Do List that I wanted to knock off over the Summer, not at all happy about the little progress I've made in that area. 🙁 One thing I can at least check off the list is taking care of my Ms.Dee. You know, the other day while I was dividing the house plants that I haven't touched in 14 yrs I thought why not show some love to our dear Fiddle Leaf Fig too. It has been sitting in the same IKEA container that I bought it in for exactly a year! Luckily that didn't seem to deter it from growing.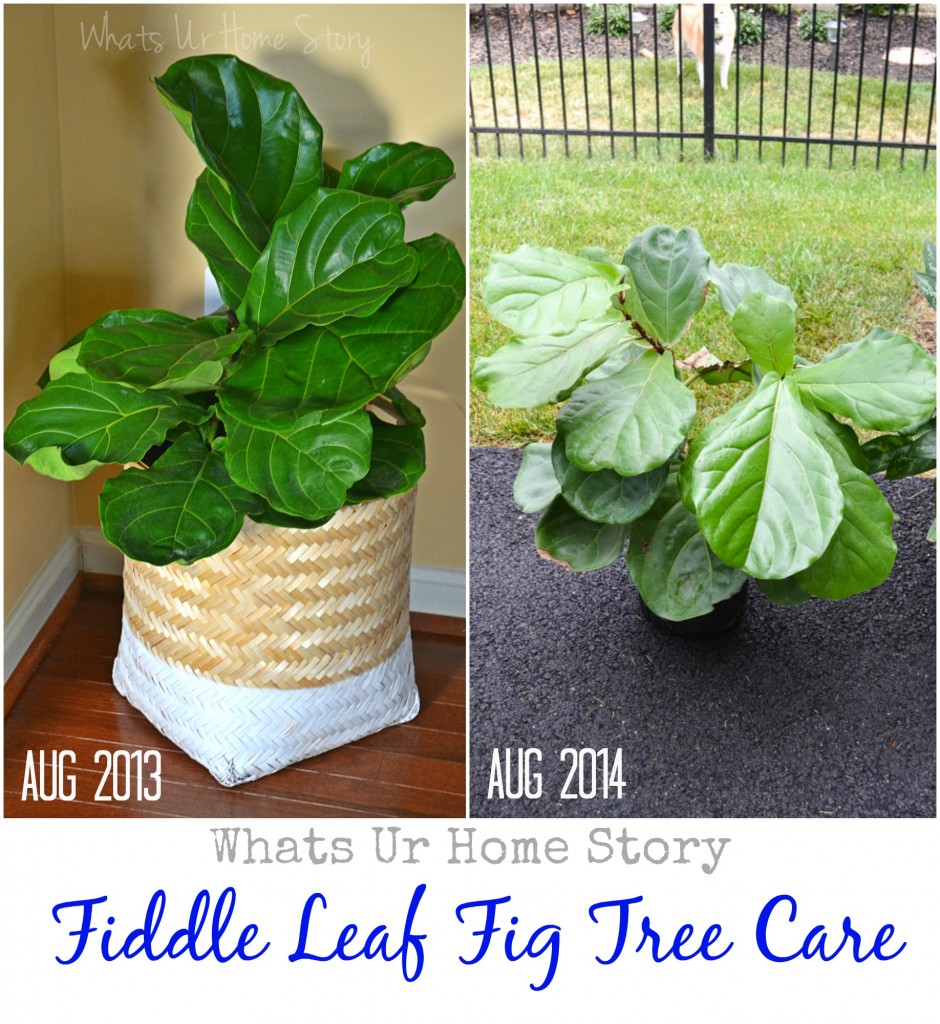 The Basic of Fiddle Leaf Fig Tree care:
Plenty of indirect sunlight
Water once a week or longer i.e. only when the soil is dry to touch
Warm room temperatures (60 to 90 degrees F)
Keep away from vents, drafts or drifts
Try to keep the plant in the same spot, turning if necessary. They do not like to be moved around a lot.
When repotting;
Once you buy from the store repot only when new growth is visible.
After it is established repot only when Fiddle Leaf Fig has grown so much that the roots are visible on the bottom of the container. Their roots like to be tightly packed.
For the same reason when you repot use a container that is an inch or two larger than the root ball.
Gently pull the plant  out.
Loosen the root ball and repot in a container that is an inch or two larger than the root ball in a good potting mix that is fertilized.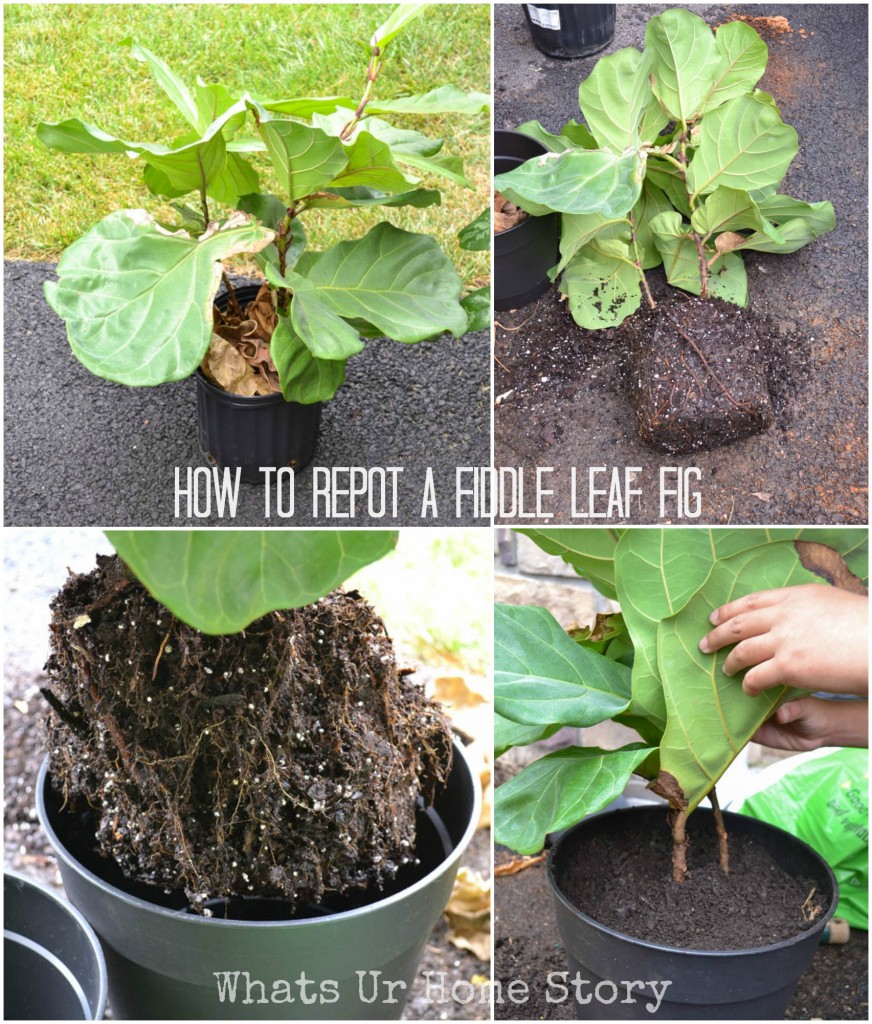 The large leaves of these show stoppers almost always end up as big dust collectors if not cleaned frequently. I've got to admit over the year I may have cleaned the leaves maybe once.
Here's a close up of how bad it is.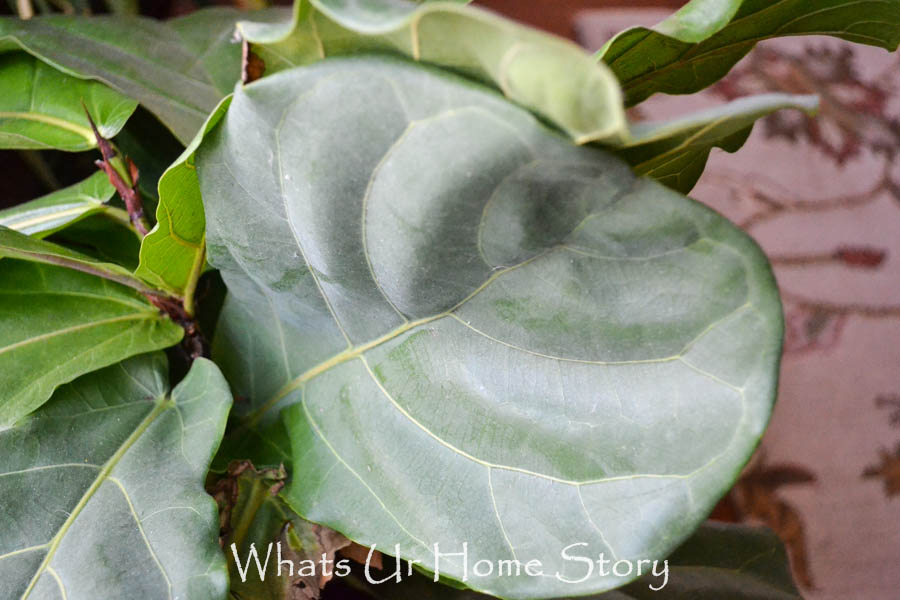 Yuck! From what I've read so far you can use these to clean and make your indoor plants' leaves shine;
A solution of half milk and half water
Inside of Banana peels
Few drops Olive oil
Organic Mayo
Coconut Oil (My method)
I usually clean my indoor plants with a damp towel but this time around I used a few drops of Coconut oil on a soft Cotton kitchen towel instead of water. See the difference?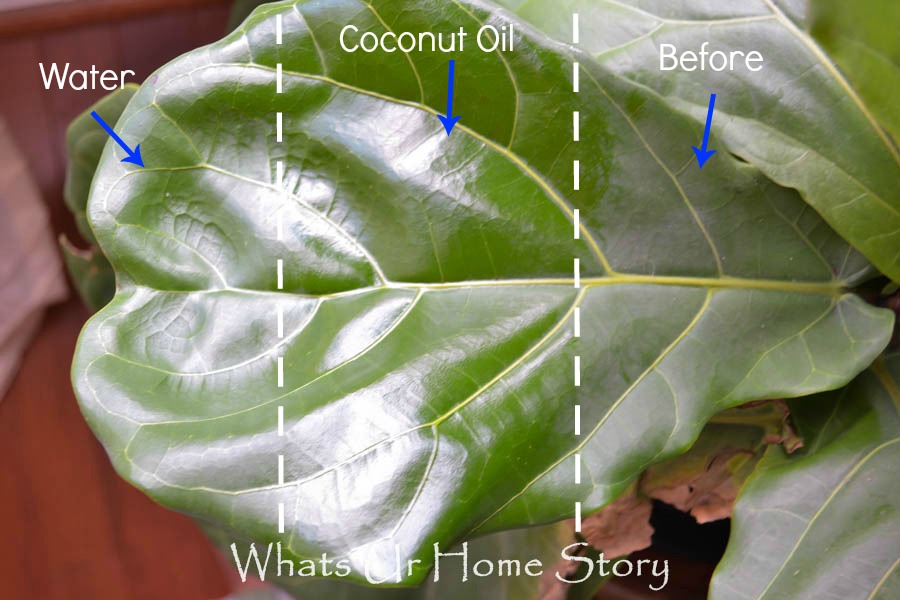 Why did I use Coconut oil?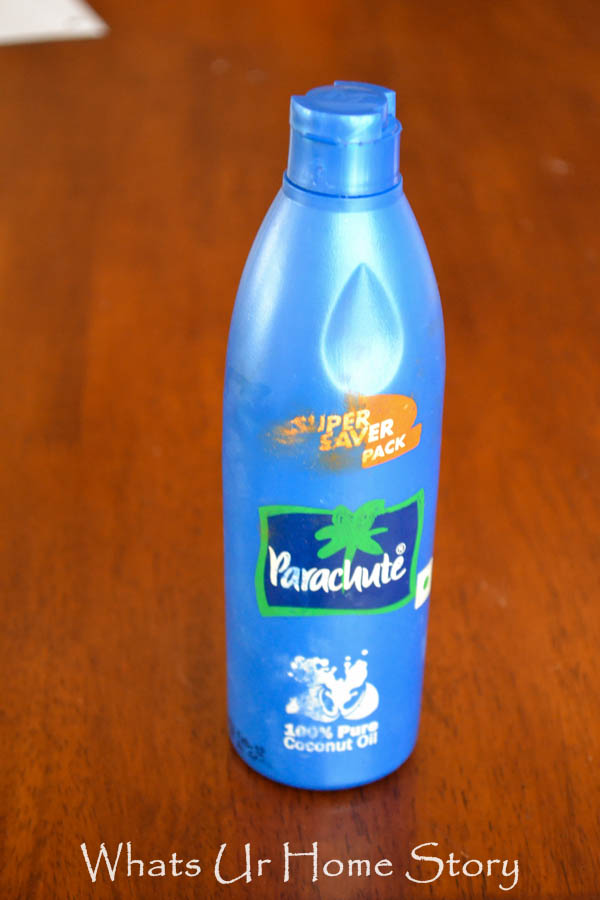 I kinda sensed that the principle behind using Olive oil or Mayo is that the oil (in Mayo) naturally makes the leaves shine. Coconut oil is lighter than either of these and I always have it around. So I thought why not? Actually we have a long history and love affair with Coconut Oil. The part of India where I'm from, Kerala means the land of Coconuts. Naturally our cuisine relies heavily on Coconut and Coconut oil. We use the latter for literally everything; cooking, as a moisturizer for the skin and hair, even as medicine!
Seems to be working, don't you think?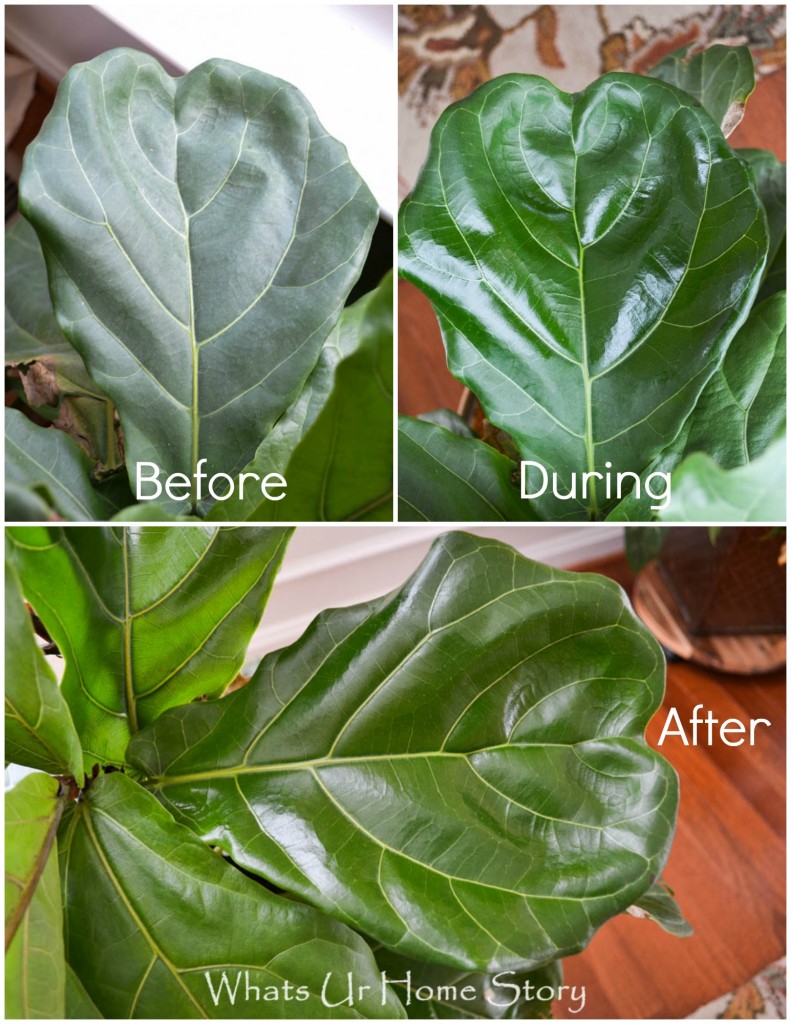 The important thing to remember is to;
Use only 2 drops and to pour it into the towel.
Rub the towel on itself so that you spread the oil over a larger area and then gently rub on the leaves. This ensures that only a minimal amount actually coats the leaf. Again 'coz the oil is really light it will not clog the pores on the leaf.
Also remember to not use the oil on the underside of the leaf. Water would suffice for the underside.
Want to see how much dirt I removed?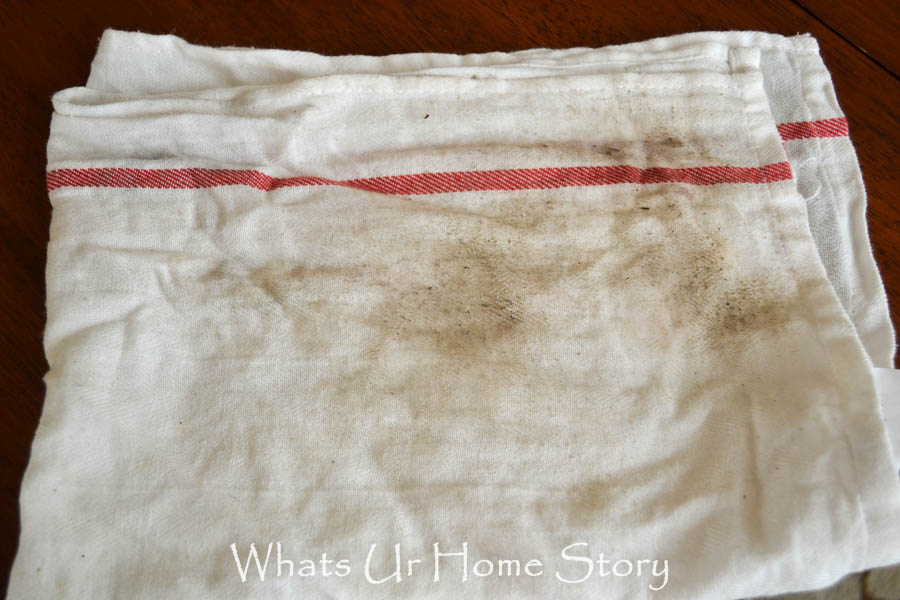 Ok, I'm hanging my head in shame! 🙁
What do you use to make you indoor plant's leaves shiny?