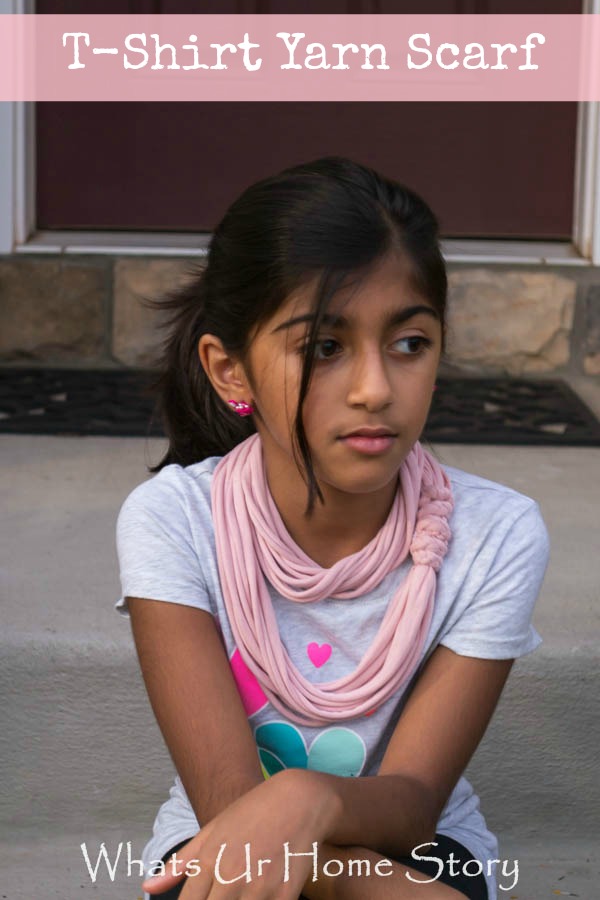 Ok, this one has got nothing to do with home decor but like the Glitter shoes project we were so excited about how it turned out that I had to share it with y'all. Plus this T shirt yarn scarf/necklace has been on my "must try" list ever since my friend Alice, from our neighborhood craft group made something similar last Fall. So when my friend Lauren from The Thinking Closest hosted a Scarf week, a spoof on Shark week, I made up my mind to give it a try as soon as I got a chance.
I made it for myself but someone stole it from right under my nose!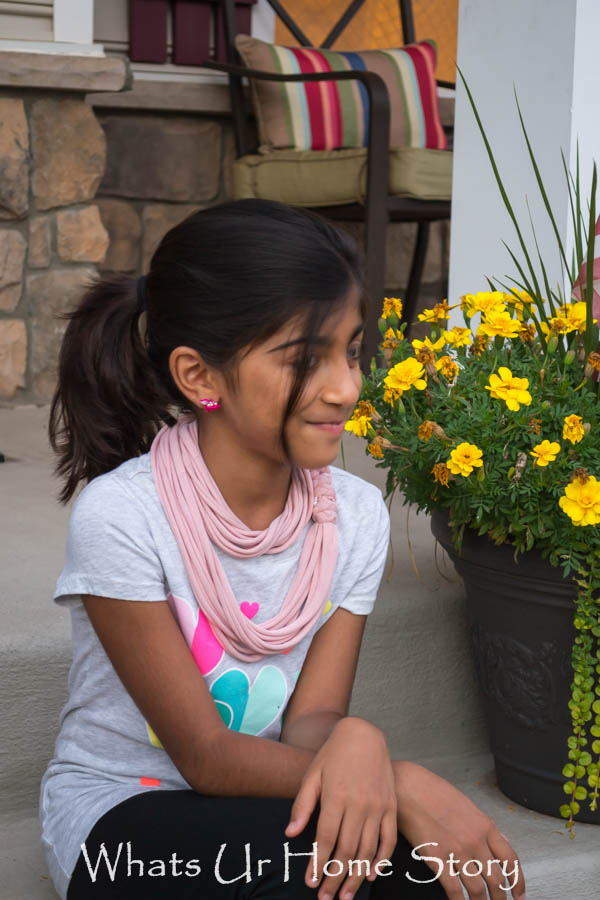 I used an old T shirt that I hardly wore anymore. A good Cotton mix or Jersey T shirt with only one side seam works best. Mine had two sides seams, so had to be very careful when trimming the extra seam. For the steps, I followed Lauren's video tutorial to the T. She's one funny girl, you'll love the video. My daughter has become her #1 fan after seeing it. 🙂
The best part is it only took me 15 mins to make this pretty scarf / necklace. I do have another T shirt that I plan to make a scarf out of and hopefully will get to wear. Think I might need to hide it from her though. 😉 Will keep ya posted.
Have you worked with T-shirt yarn? What did you make?