This shop is part of a social shopper marketing insight campaign with Pollinate Media Group® Elmer's and Wet Ones, but all my opinions are my own. #pmedia #CraftandCleanUp http://my-disclosur.es/OBsstV
Have you ever come across a project on Pinterest that when you try turns out to be way easier and prettier than you thought? You know, the one gem that took you by surprise on how easy and gorgeous it ended up being and the one you want to share with everyone you meet from then on. Well I found my Pinterest gem, glitter shoes…..glitter cap toe flats to be exact.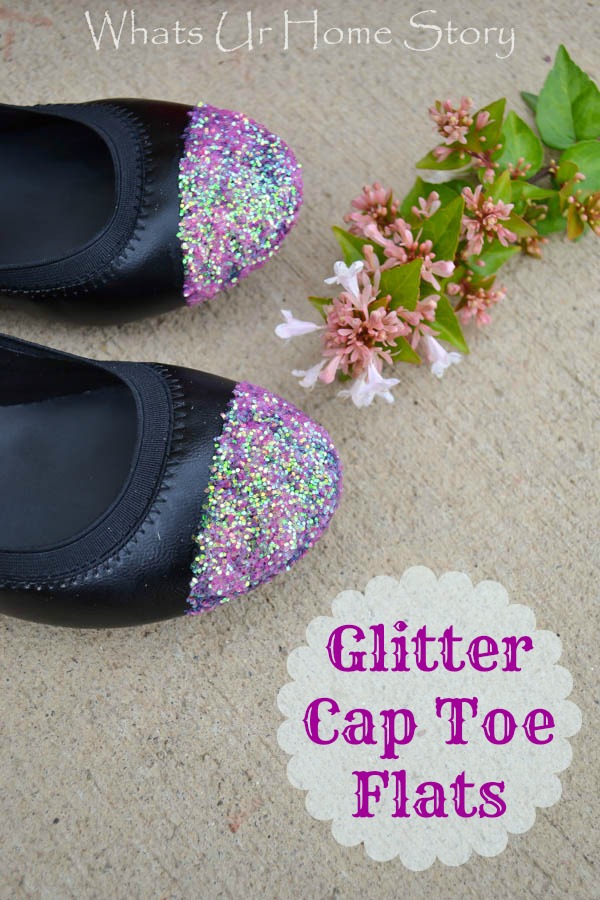 I have been wanting to try these for myself for so long but if there is anyone who loves glitter more than me around here then it has to be my 8yr soon to be 9 yr old. This is the first year she is gonna be in a school all by herself as her brother starts middle school. So we thought maybe we should make this year extra special and started our back to school prep early with this cool (not my words, hers) project.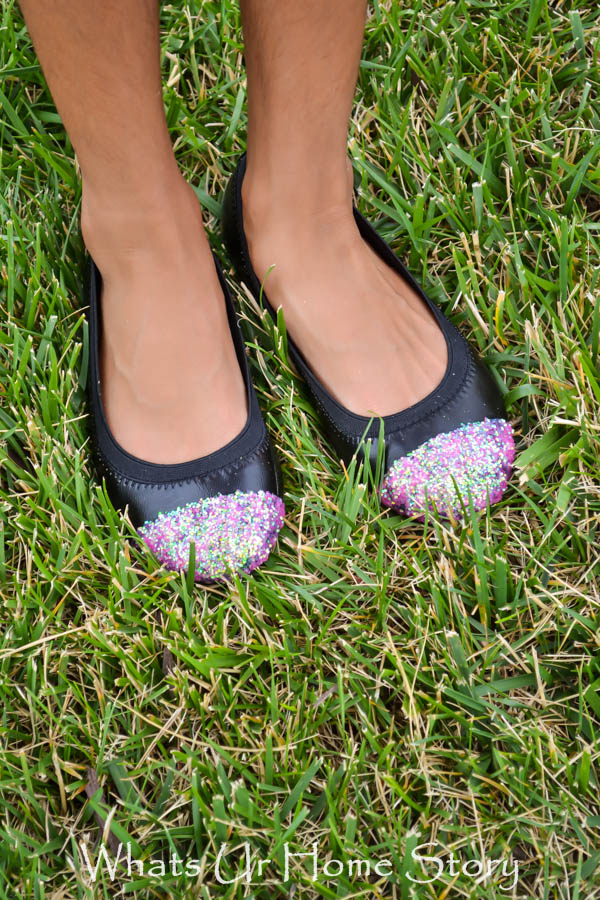 Our first stop, Target for a new pair of Black Flats, Elmer's glue, and Wet Ones. Did you know they even have an Elmer's and Wet Ones combo pack available in the Back to School section at select Target stores? Oh yeah, DIY Glitter shoes are in this season! 😉 Everything you need is right there in the Back to School aisle. 🙂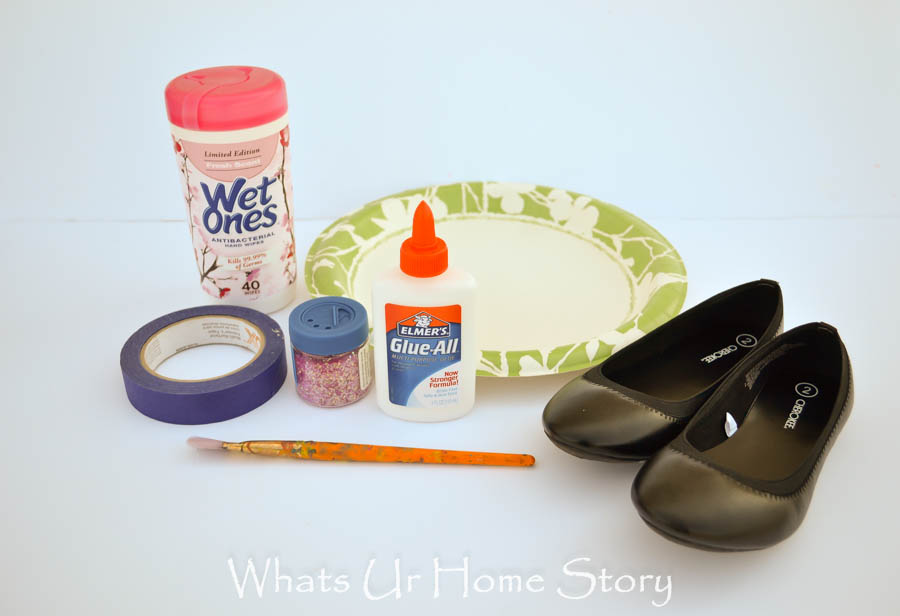 Materials
Plain Color Flats Elmer's Glue Wet Ones (any time you work with Glitter these wipes are a life saver!) Glitter – My DD's pick was Pink  Painter's Tape Paint Brush Paper Plate Craft Varnish (Satin) – not shown in the pic, I already had this at home.  
Method
Cap off about an inch of the tip of the Flat with Painter's tape. I ended up using the wider tape as it was easier to work with.
Wrap the tape around the edge of the base to prevent any seeping to the bottom part of the shoe.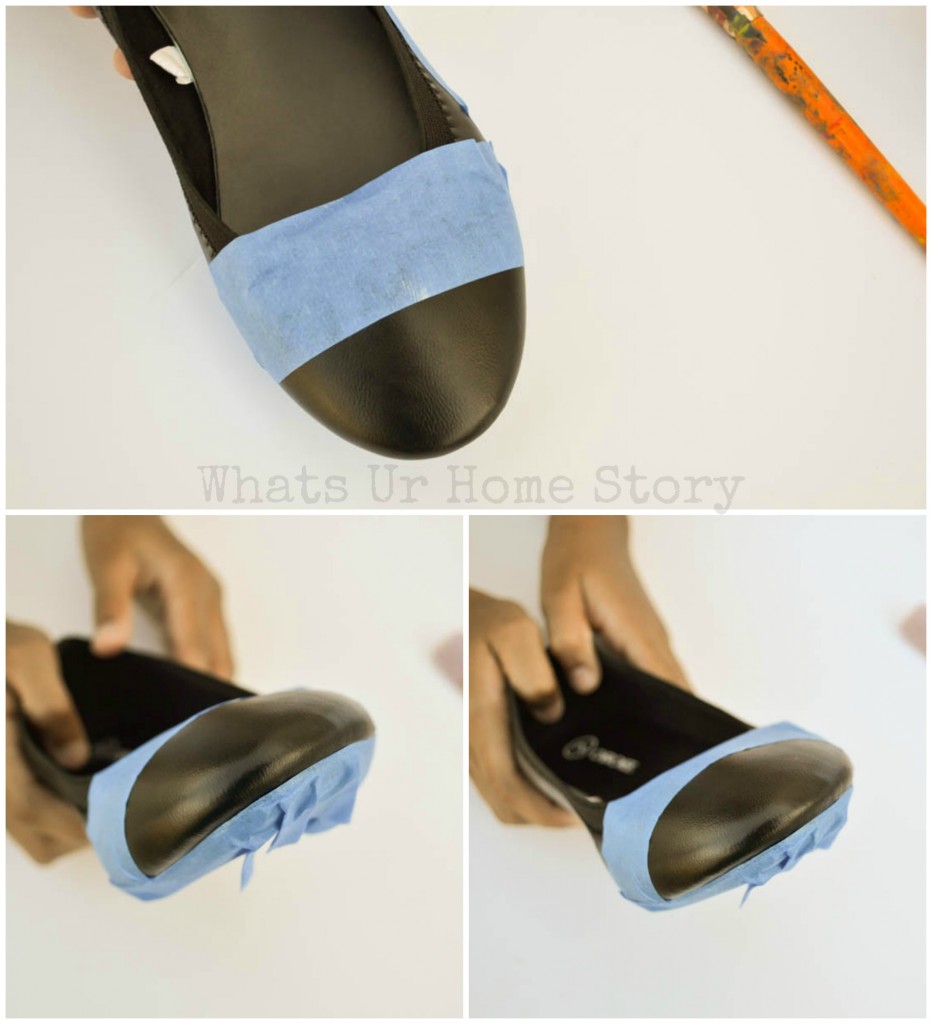 In a paper plate pour some Elmer's glue and mix with glitter.
Gently paint on the Elmer's glue and glitter mix onto the shoe.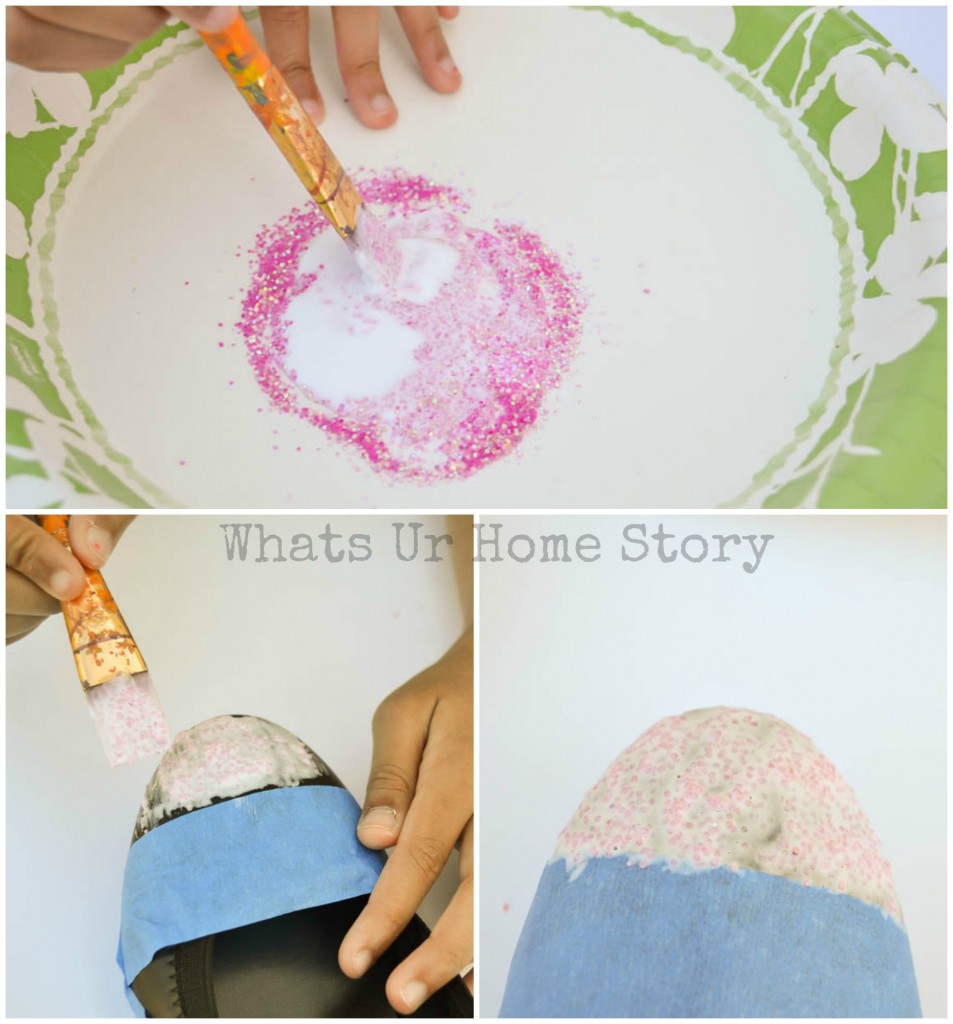 Hold the shoe over the paper plate and sprinkle glitter liberally over the glued area.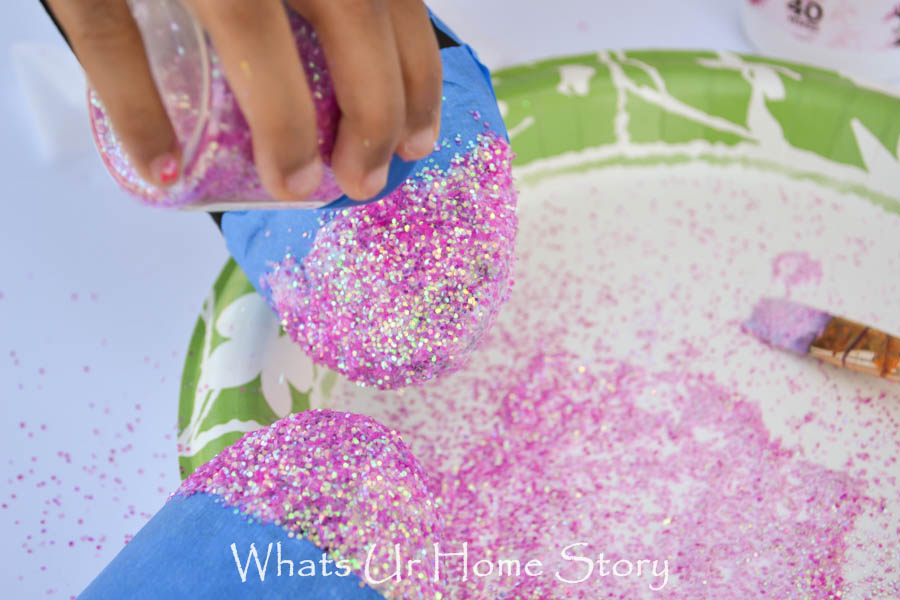 Shake off any excess glitter into the plate
Kids and glitter! Why oh why do they feel the need to cover themselves in glitter every time they see it? Thankfully I had the Wet Ones close by.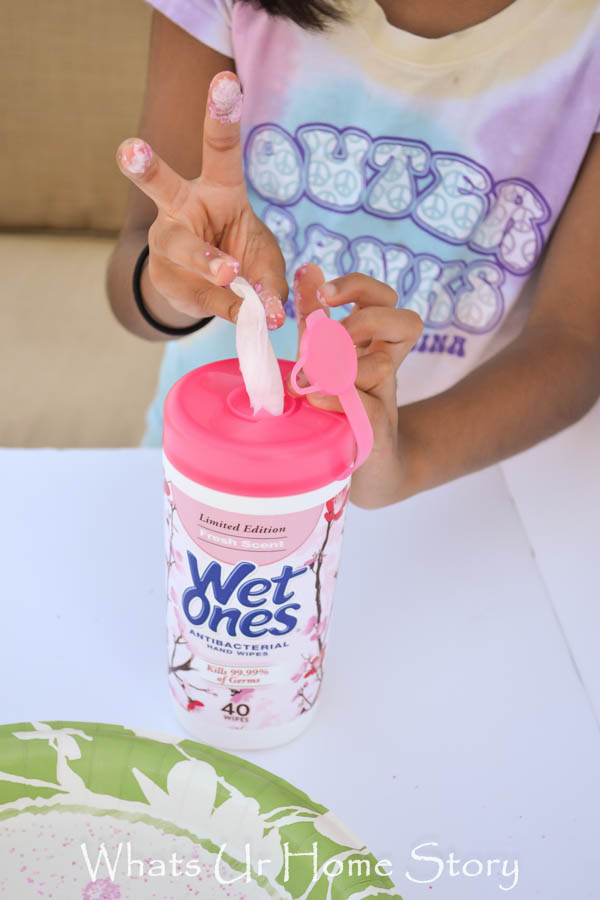 While the glue is still wet peel the tape off gently.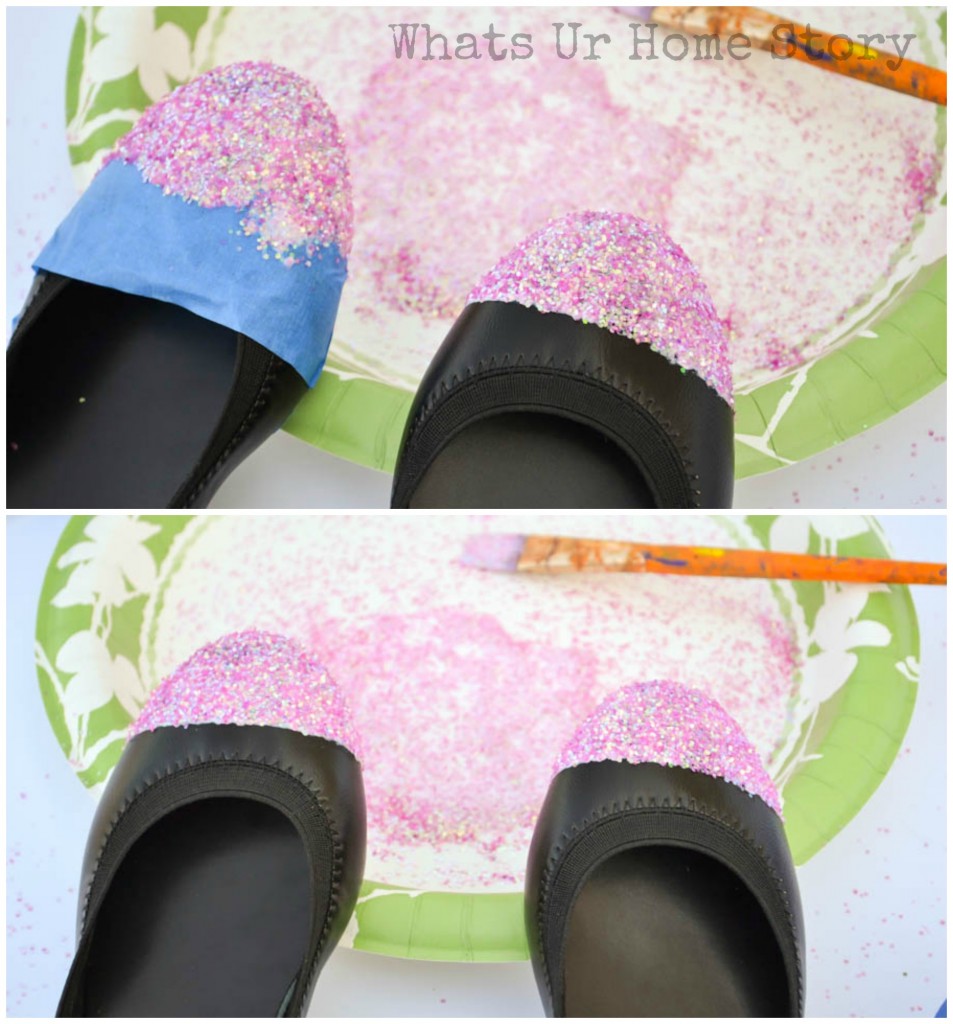 Finally I found a project where she not only wanted to help in the creative process and also in the clean up!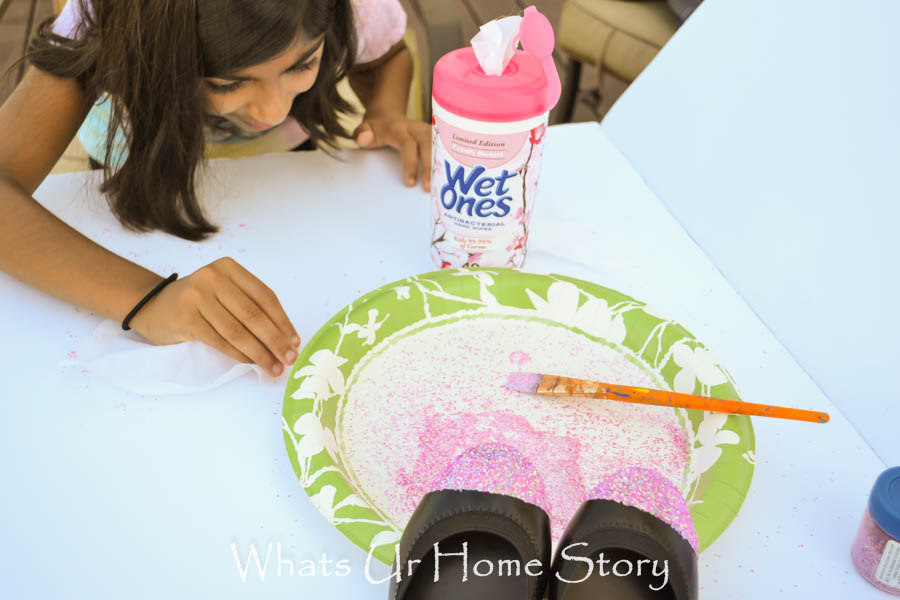 Once the shoes dry overnight seal with a coat of craft varnish. I applied the varnish liberally and rubbed off the excess with a paper towel.The varnish acts as extra coat over the glitter sealing it.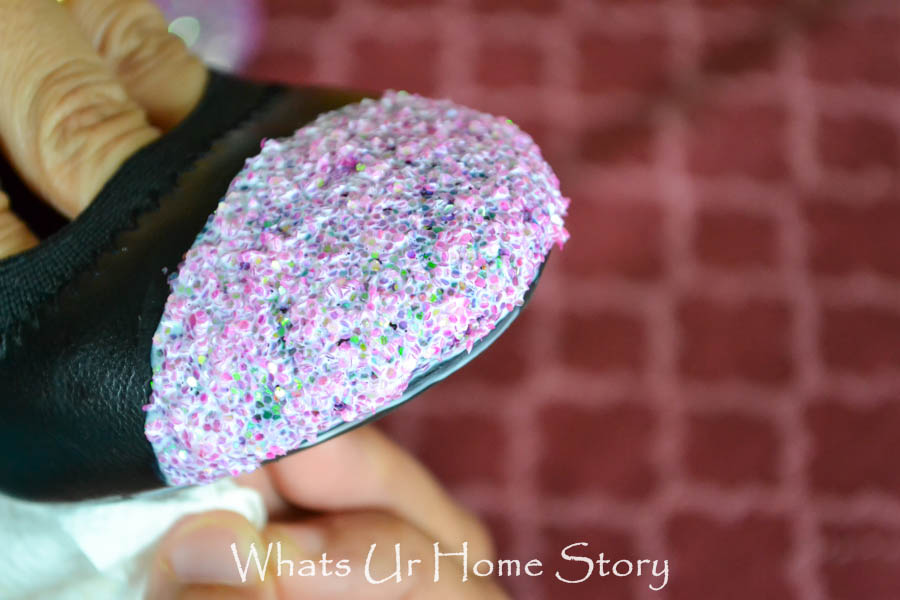 Let the varnish dry for a few hours and you are good to go!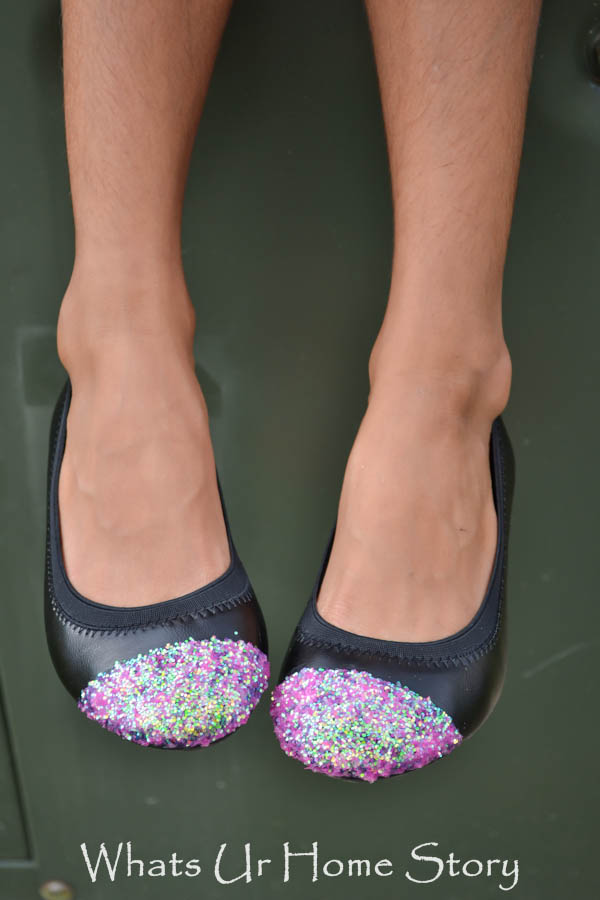 Here's my 4th grader posing for the camera. 🙂 Can't wait for school to start.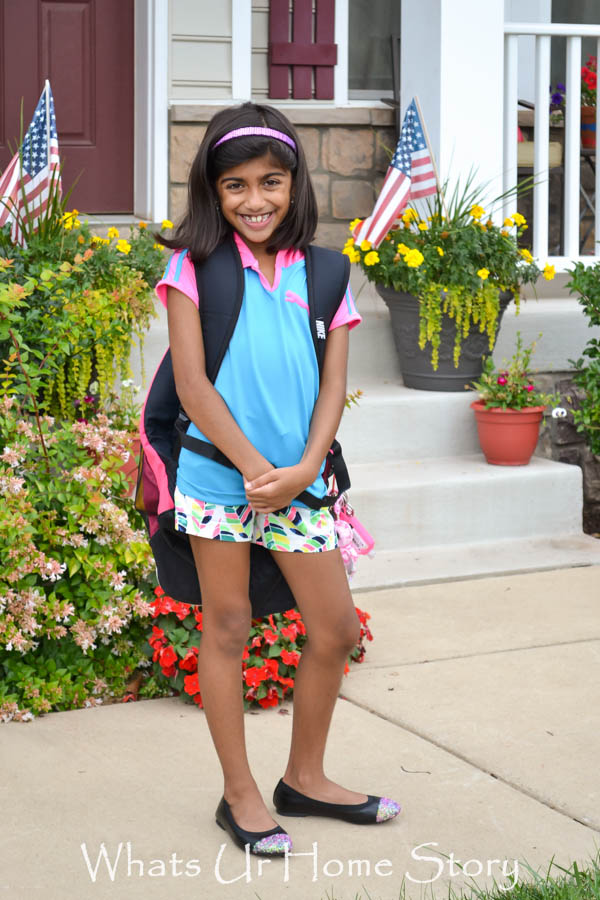 I heard that in some parts the school reopen today. When does school start in your neck of the woods? Have you started you back to school prep?