Two weekends ago the crafty ladies in my neighborhood gathered together for some awesome crafting fun inspired by Pinterest. Have to give my friends cum neighbors, Amy and Amber the full credit for planning and organizing and Amy for being a gracious host for the evening. The idea was for a few of us to do a demo on creating an easy project that we spotted on Pinterest, which we would try to recreate, while the rest of us brought Pinterest inspired food. We could also bring a show and tell project of our own. We had so much fun that we left with promises to keep up the tradition.
Here's the spread for the evening…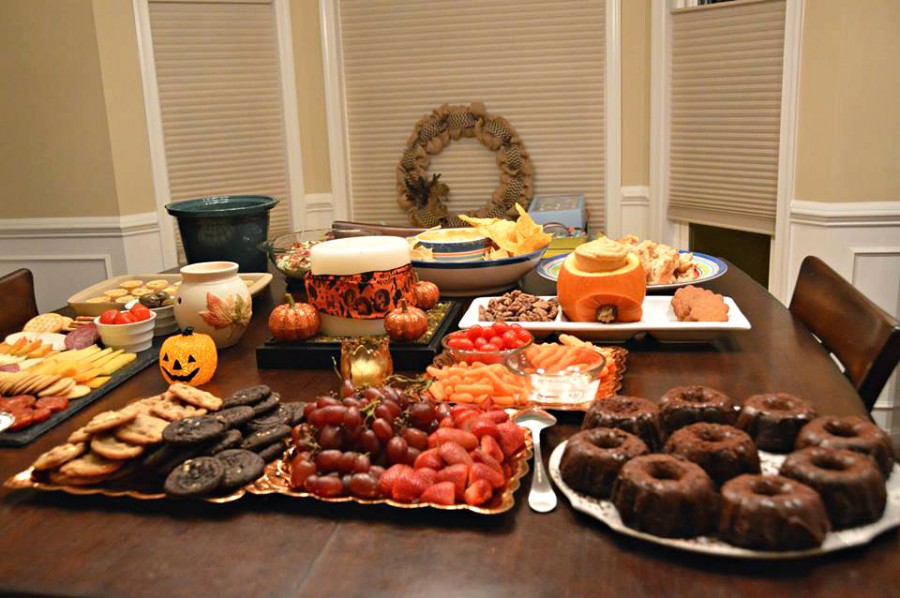 Special mention goes to Amber's healthy chocolate cakes on the right, Alice's yummy dip served up in a real pumpkin, Amy's beer bread (behind the pumpkin), and Kate's awesome spinach cheese dip (behind the large candle).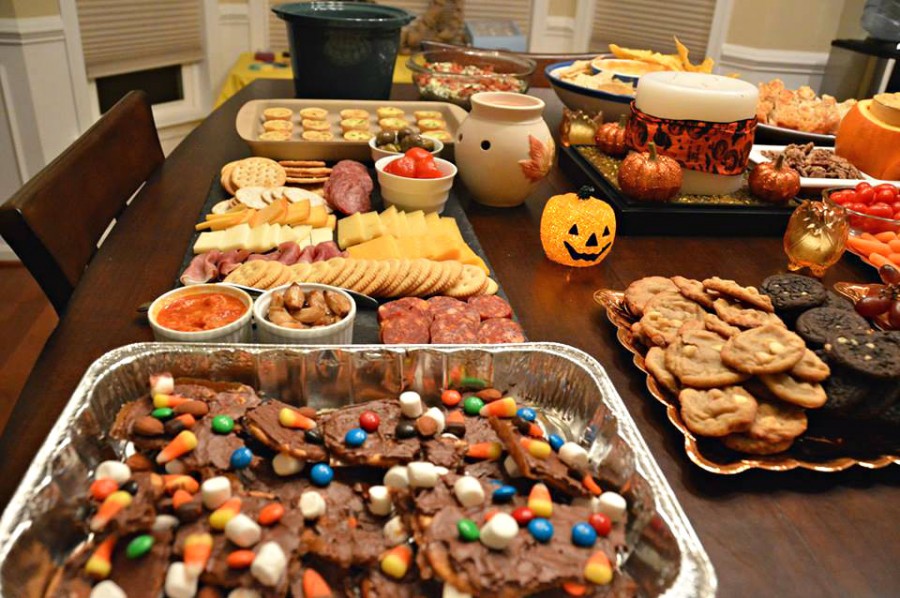 The Halloween Toffee bark that I made (on the left) has got to be the easiest and tastiest dessert I've ever made! This is going to be my go to dessert/ party snack from now on, period! Next time I'll stick to just the marshmallow, candy corn, and almonds topping though. The M & M's were a bit too sweet.
Onto the crafts, Amber showed us how to make this beautiful burlap wreath. Isn't that pretty? She has a great eye for decor and style, you should see her home! I'm waiting to finish my photography class to do a home tour of her stylish home, the only way I can do full justice when capturing her gorgeous space.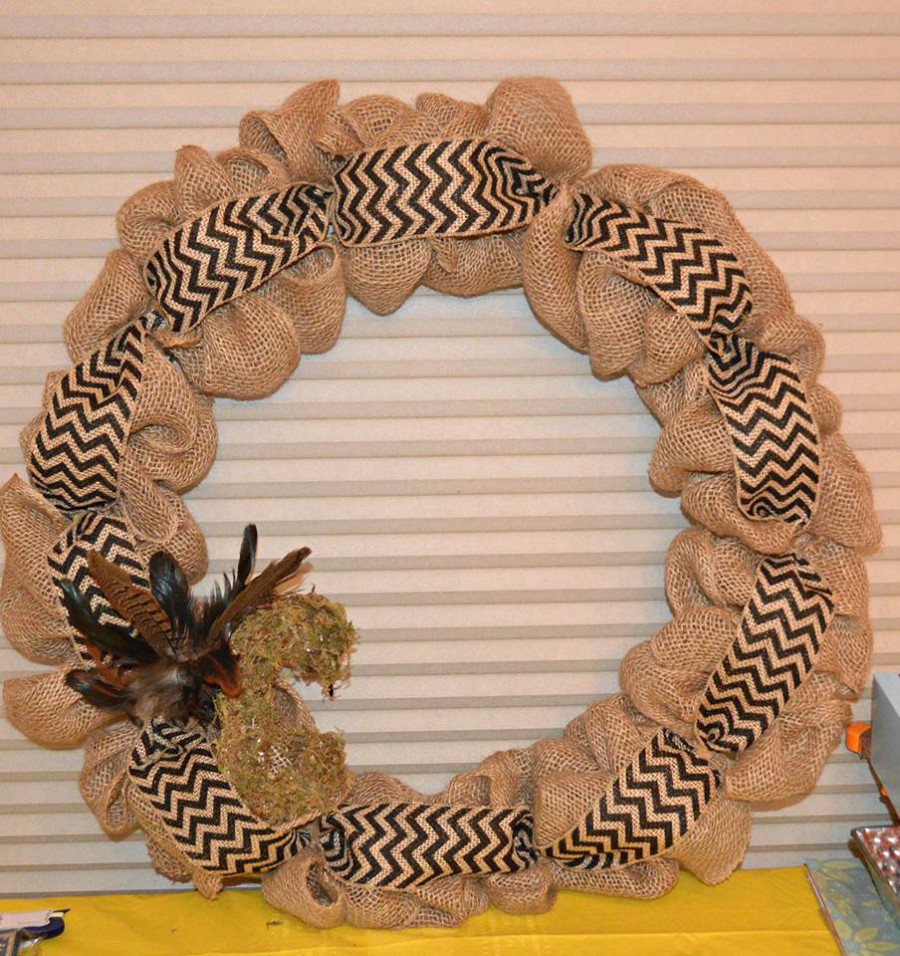 That's us, Alice, Amber, me, and Kate busy working on our wreaths.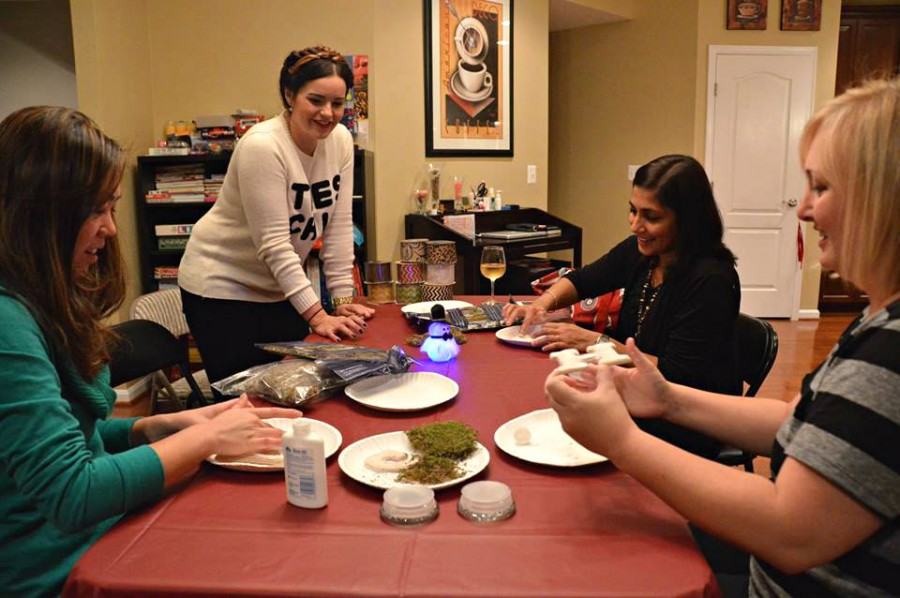 The super candle maker that she is Amy showed us how to make pumpkin pie scented candy corn candles! The coolest candle ever!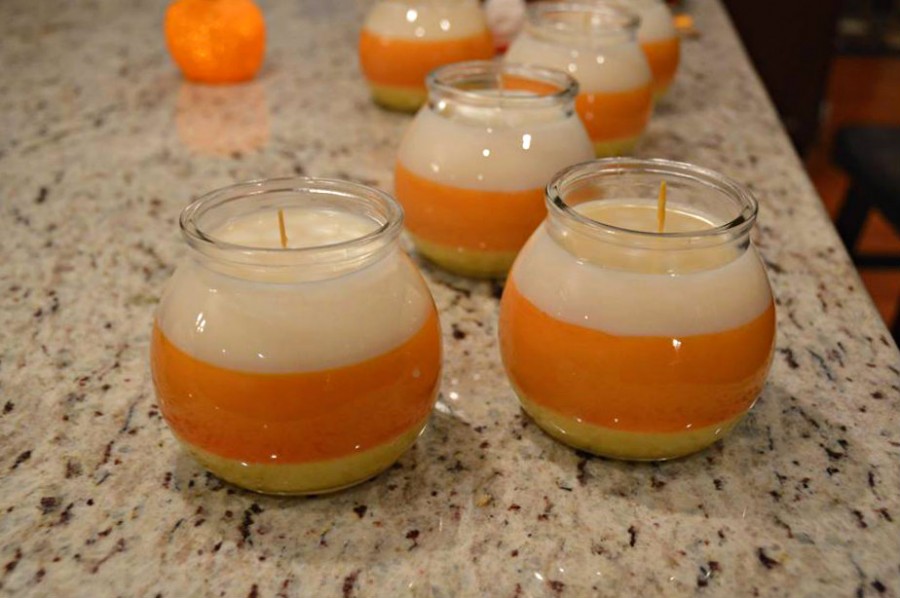 Amy is also a great seamstress who literally churns out fabulously cute dresses for her adorable daughter. Check out her blog, Crazy Craft Lady.
For the show and tell, Alice brought this pine cone wreath that she made. Again, another very craft lady and another long due home tour candidate. 🙂 You should see the DIY wood shim mirror over her fireplace, to die for!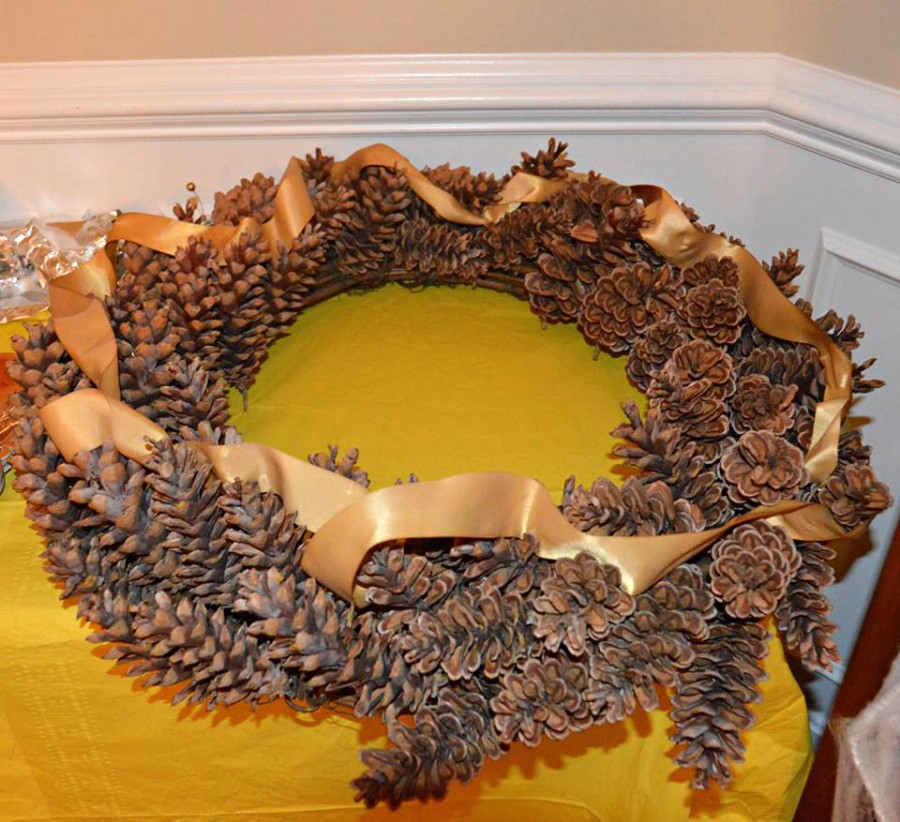 Amber shared her beautiful pumpkin centerpiece from one of the parties she hosted at her place.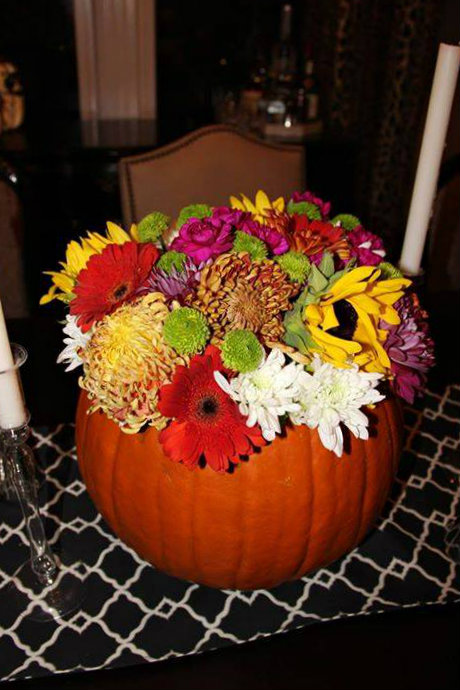 Amy also showed us how to make these super easy craft paper Christmas ornaments.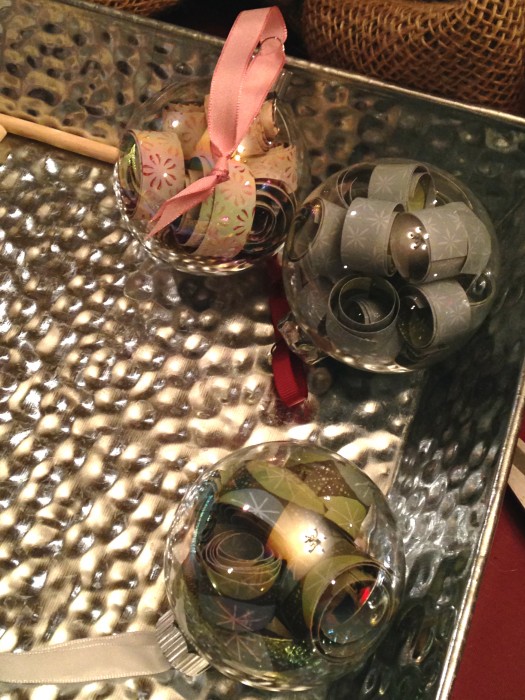 Here's Kate (did I tell you she is a photographer specializing in new born photography?), Amy and her dog Bruiser, Amber, and me with our wreaths.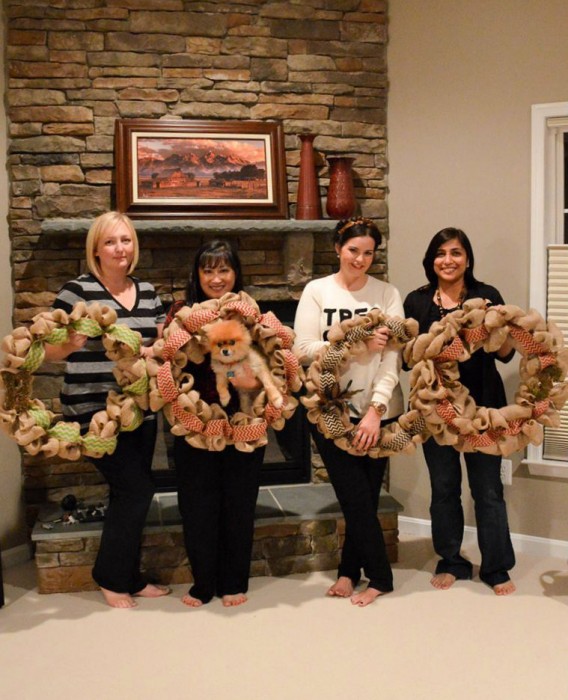 Vote of thanks: I proved that I'm the dumbest blogger ever yet again when I went to the craft night forgetting my good camera! Thanks a ton Amy and Amber for the pics!
Verdict : We should do this again! Every community needs to have its own craft night! 🙂
Do you have craft nights/ parties with your girl pals too?