Last weekend I finally got around to setting up some fall decor on the porch. This year the theme was super simple with the least amount of work. 🙂 Shouldn't that be every DIY blogger's motto anyway? 😉
Here is my 5 min fall porch.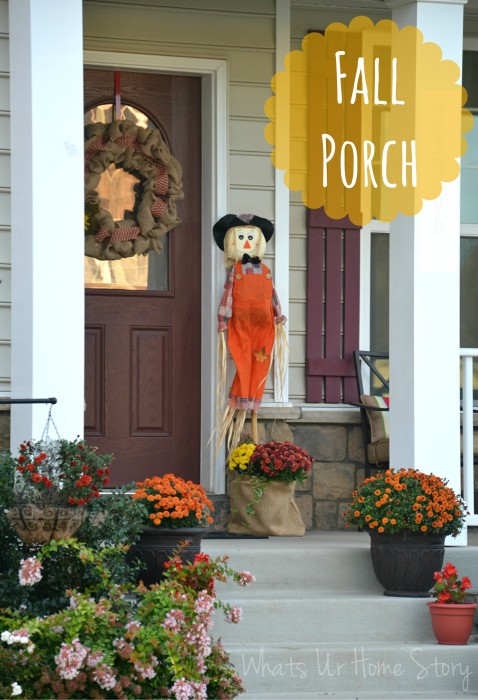 A straight shot of the same thing,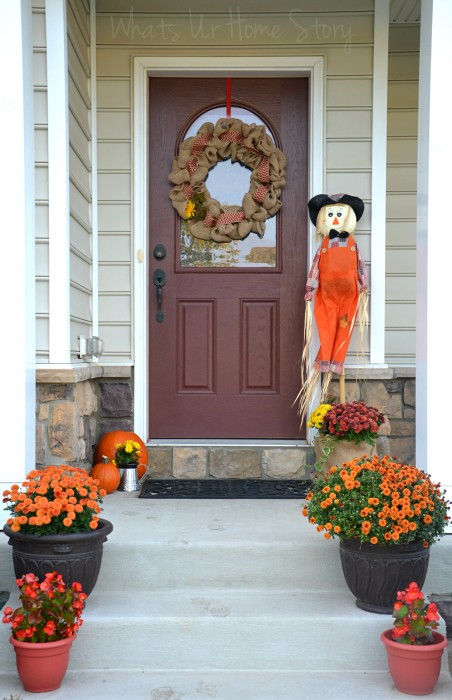 The burlap wreath of course is the same one I made at our neighborhood craft night (the tutorial coming up next week). The planter that scarecrow is perched on is from the deck. I just put the planter in the burlap swag bag I got at the Home Talk Halloween Hunt. I've had the orange bigger mum in the planter on the right for the past 3 yrs. Lost its partner this winter, so had to replace it with the mum I used here.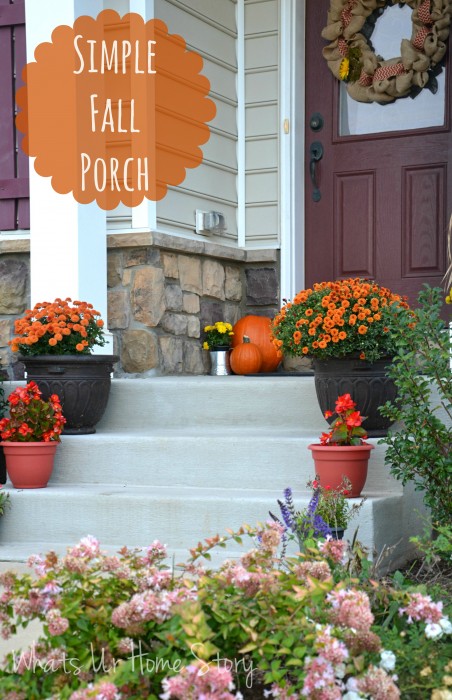 The yellow mum next to the pumpkins is in a small jug that I got when I bought a bag of corks from our FB yard sale group.
A close up of the wreath. See how the folds are thick on some sides? On the craft night I made my folds so big that I ended up using most of the burlap ribbon until we eventually ran out. So I had to kinda spread it out to finish the project. Not too satisfied with it. I might undo the whole thing over the weekend and remake it.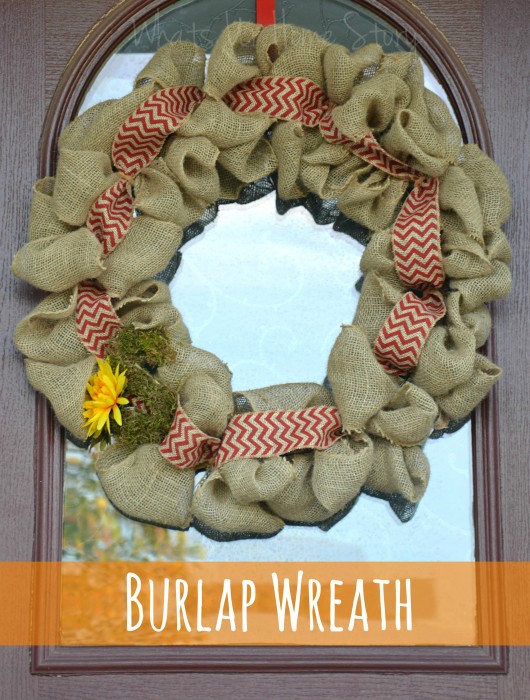 Now for my signature side shot, 🙂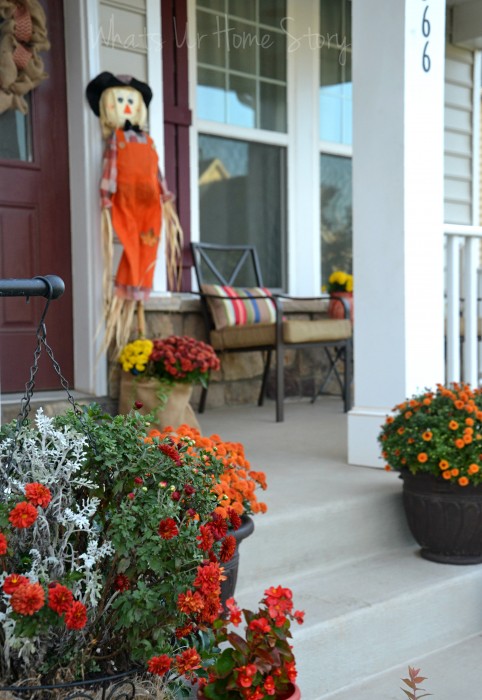 All I ended up spending was for the 4 yellow mums that I got on clearance at Walmart for $0.46 each and the $2 for the wreath hanger (Can you believe that I didn't own a wreath hanger? Duh, what kinda of a home decor blogger does that?). The only catch, the kids are not too happy with the entire set up, not spooky enough for them! They do have a point as this is too tame when you compare it with last year's and the year before's. I might have to give in and spooky up at least the wreath soon. You can checkout my tame fall mantel here.
Do you decorate your porch for fall / Halloween? How about inside your home? Do you go all out or stick to just simple decor? Am I the only lazy one this year?