It is that time of the year again and I've rounded up the easiest pumpkin decorating ideas from around the web. There is something for everyone; the kiddos, the classy lady, the lazy decorator, the carver, and that someone special with the funny bone.
Ever heard of pour paint pumpkins? Works best with small pumpkins. Cover your work surface with newspaper, turn your pumpkin upside down, and place it on a disposable cup. Depending on the weight of your pumpkin you can weigh down your cup with stones/water. Squeeze the paint straight out of the bottles and let it dry! That's what Ashley from Life with Moore Babies did!
Another easy one found on Pinterest. Paint black stripes on the pumpkin and add a white polka dot border to each stripe!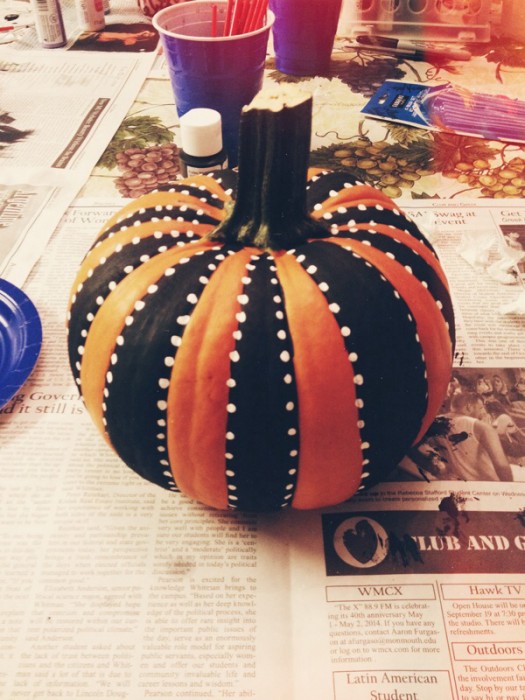 More cutesy stuff but this one requires a bit more patience (if you are cutting out each of the bats by hand) or a bat craft punch. Cut out bat silhouettes from black card stock and hot glue it to your pumpkin. You can get more details at spoonful.com.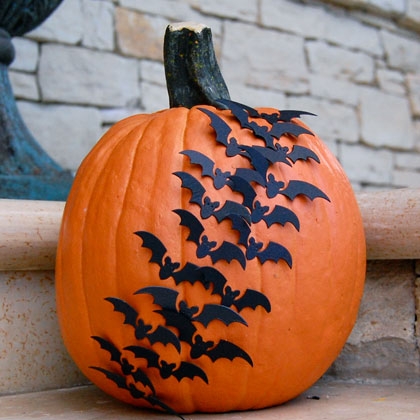 Moving onto grosser stuff, my all time favorite; the barfing pumpkin. I think my kids will be game for this!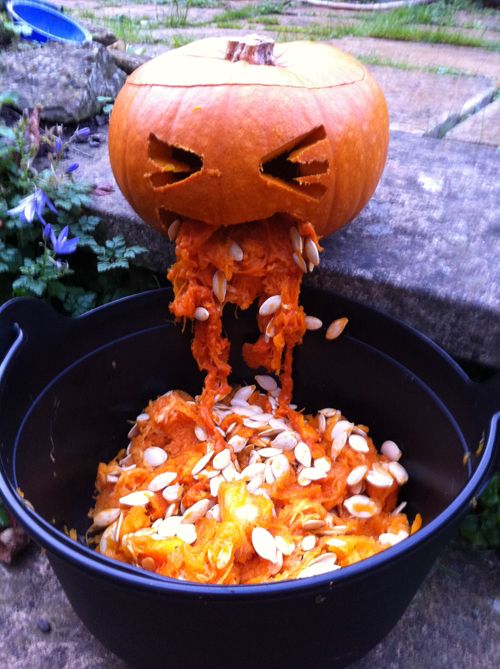 Wait a second, I think the barfing guy might be in for some tough competition. Being huge burger fans I think this Burger pumpkin will give the guy above a run for his money.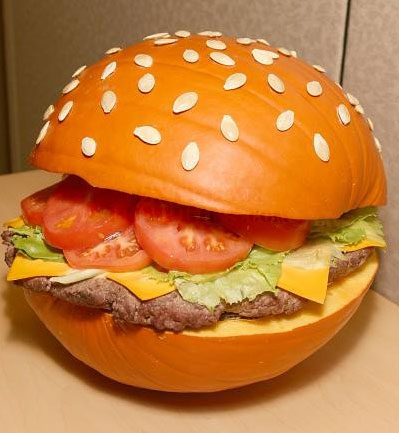 Though in the pic they've used actual meat and veggies you could get away with using colored salt dough for the patty, yellow felt for the cheese, and real lettuce and tomato or red felt for ketchup. The key is to turn the pumpkin on the side and not to carve all the way to the back. For the finishing touch hot glue the pumpkin seeds to the top.
Folks it is confirmed, the battle around here is The Barfing Pumpkin vs. The Burger Pumpkin. Which one are you rooting for? How do you plan on carving/ decorating your pumpkin this year? Would love to see some of your ideas.