Hope you all had a great weekend. Ours was quiet and nice. It was great to finally be at home and just go about the usual stuff. As promised the tutorial for the DIY burlap wreath;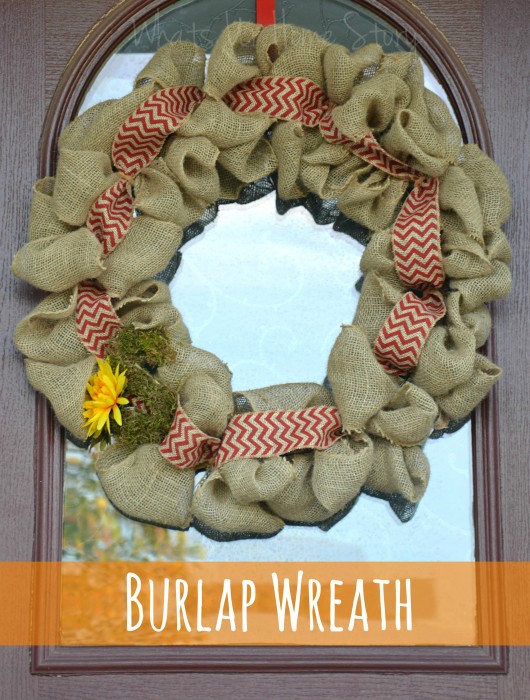 Materials
  Wreath Frame – 1 Plain Burlap Ribbon – I used 3, depending on how full you want your wreath to be you may need more or less Chevron Burlap Ribbon – 1/2  a roll Pipe cleaners  
For the Letter
Wood Alphabet of your choice Mod Podge/ Craft glue Dried Moss   We got all of the stuff at Hobby Lobby. For the
Pinterest Craft Night
, Amber found the tutorial at
The Sassy momma
. Oh, and it took me 20 mins max to make the whole thing.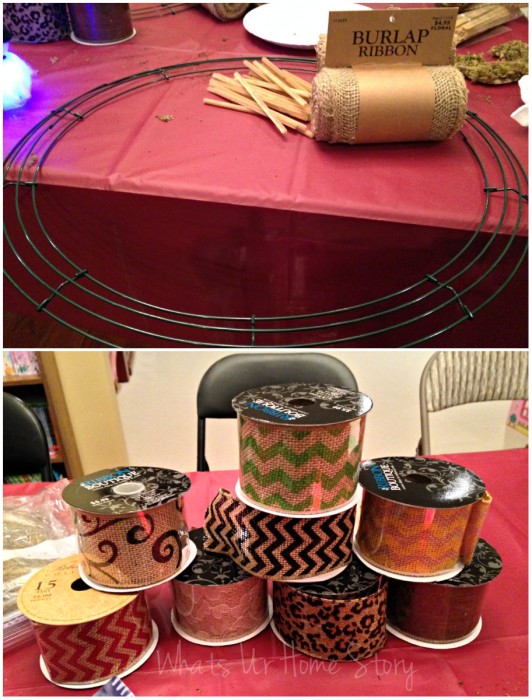 Process
The thing to remember when making the wreath is that we always work from under the wire frame and push the loop over the frame.
Start by securing the burlap at a crossbar (see below) with a pipe cleaner. Do not twist your pipe cleaner hard, just a turn to keep it in place is enough (we need to use it later).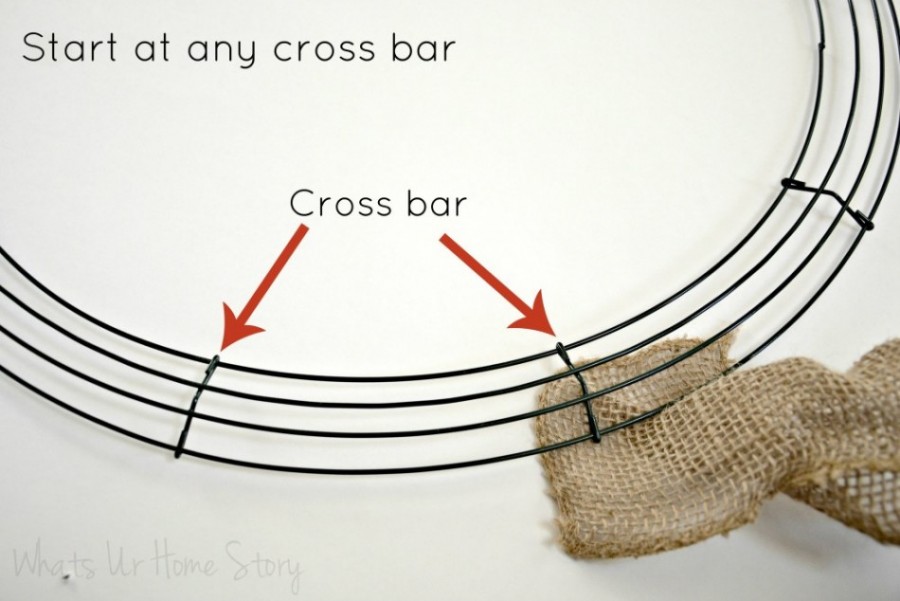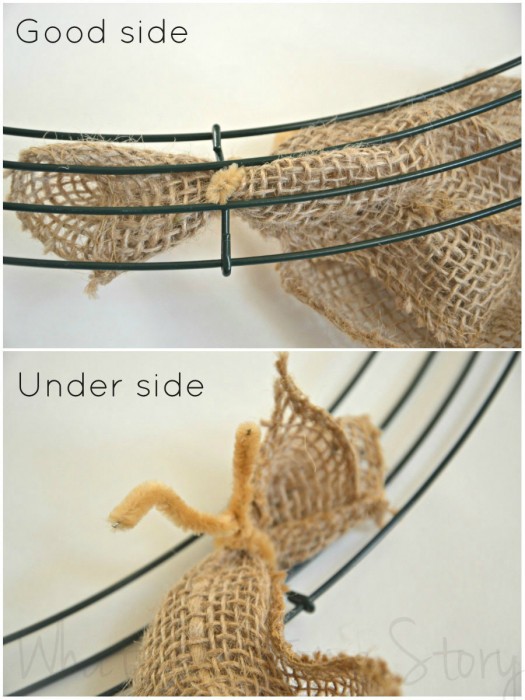 Push the ribbon through the outer circle slot (doesn't matter whether it is the inner most circle or outer, just be consistent with the order) to form a loop like this.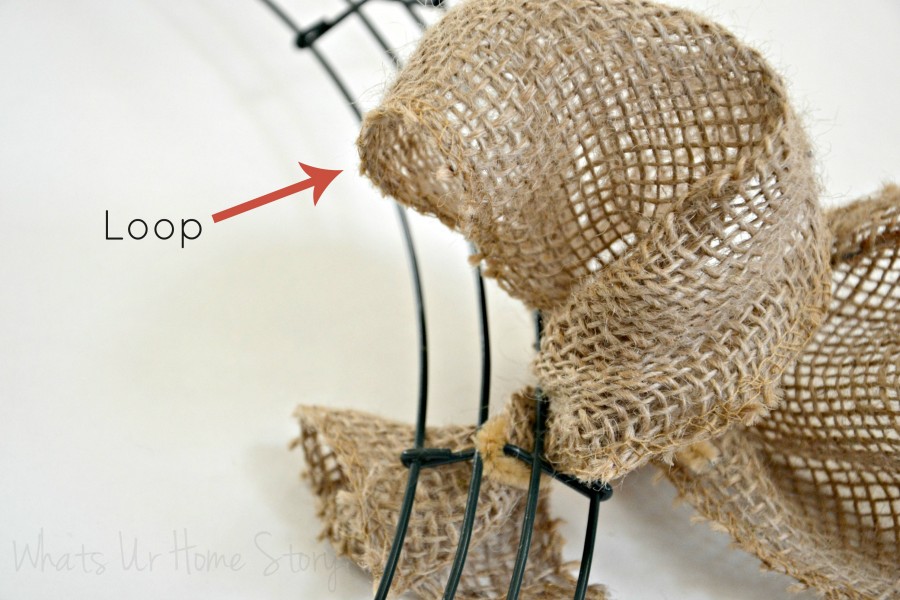 Once you like the look of the loop and its size twist the other end that is under the frame to secure your loop in place.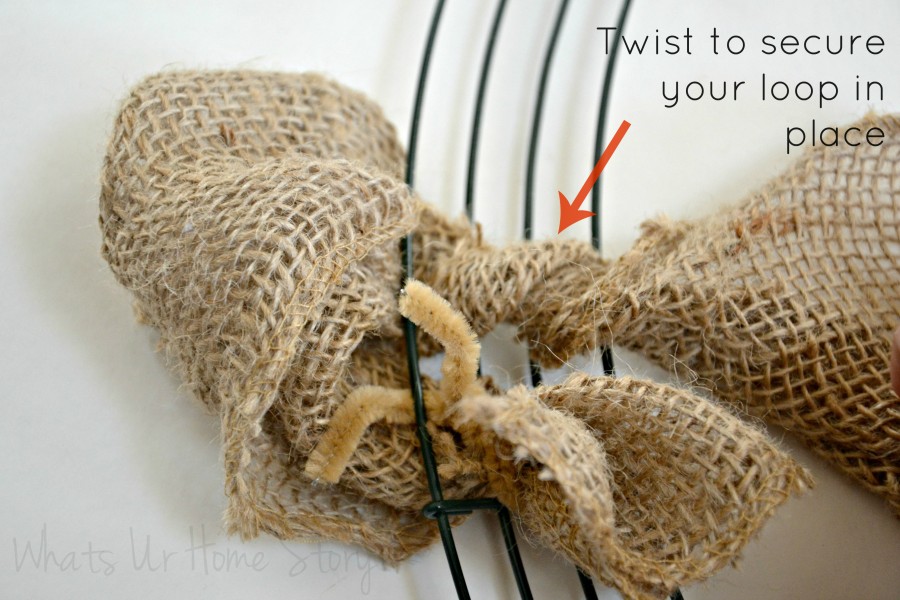 Next make your second loop by pushing the ribbon through the inner circle.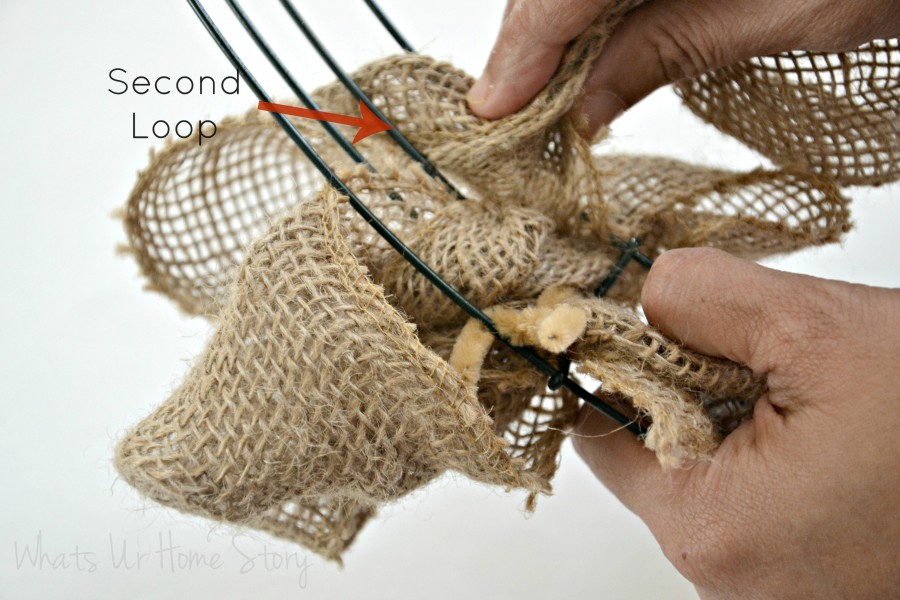 Repeat the twist and loop. I made my third loop through the center circle to make the wreath look even.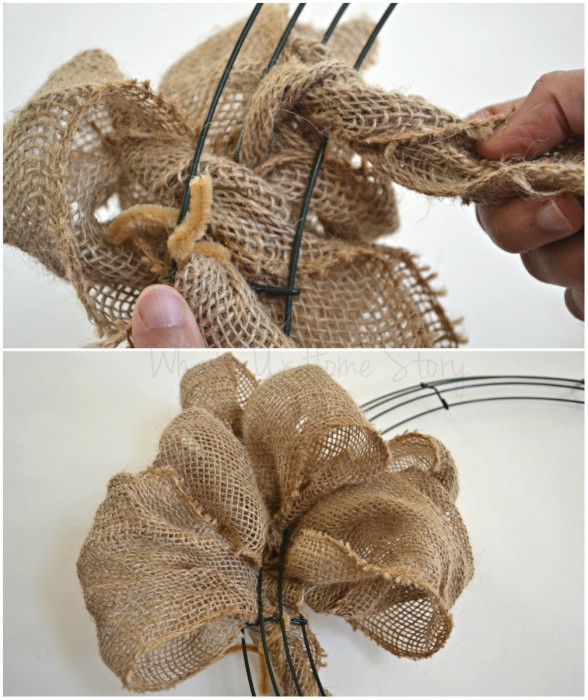 When you reach the next cross bar secure with another pipe cleaner as in step 1.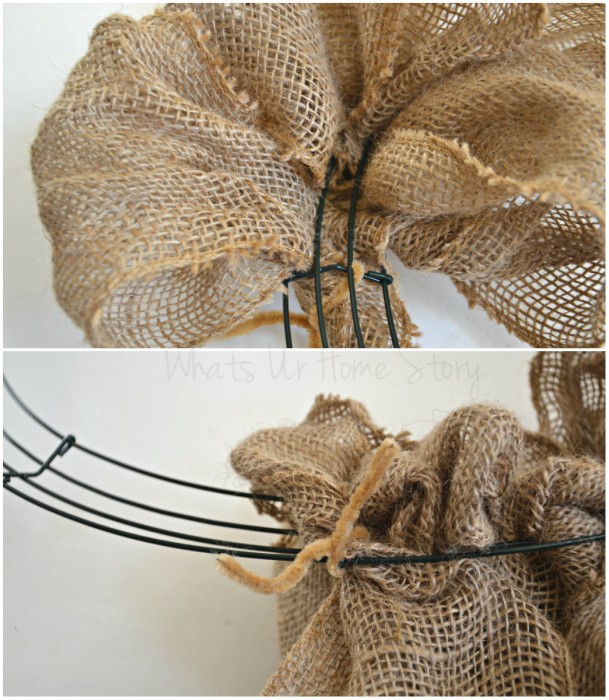 If the ribbon ends before you hit a cross bar secure it tightly with a pipe cleaner to the frame and start the next one where the previous one ended.
Repeat till you fill the entire frame. Fluff up the loops to make it look full and even. There you have it, your burlap wreath. You could use it as is without any embellishments.
If you plan on adding the chevron ribbon then don't bother about fluffing the loops in place as we can do that once we string the chevron ribbon.
Start your chevron ribbon at the cross bar as we did with the other one in Step 1. Secure the chevron ribbon using the original pipe cleaner to the cross bar, this time tightening it well.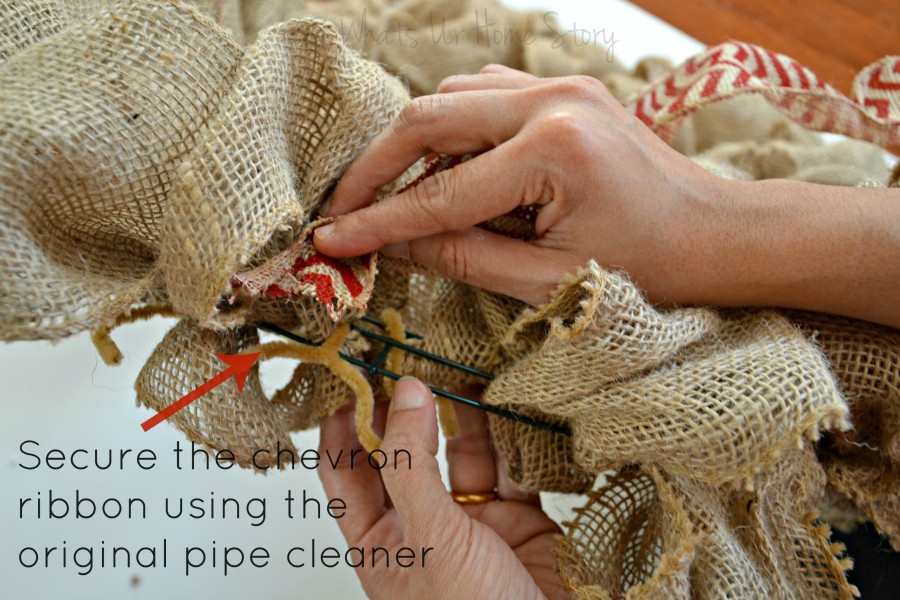 Repeat at every crossbar. When you are done, fluff up your loops so that they look evenly distributed through the frame.
For the letter; cover your wooden letter with craft glue or Mod Podge and glue on the dried moss.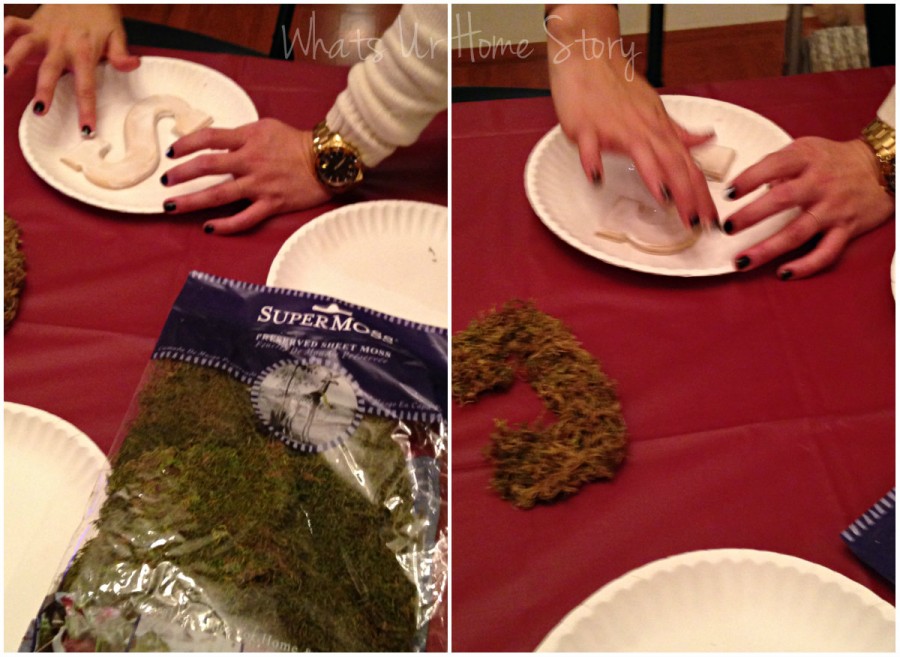 Once the moss is dry hot glue a pipe cleaner to the back of your letter. Secure it to the wreath and voila!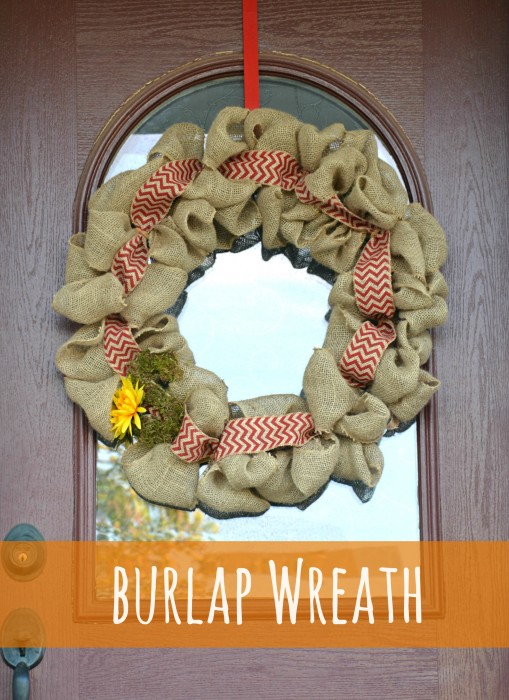 The wreath is so versatile that you can dress it up with anything; flowers, feathers, pine cone etc. I plan on changing up the embellishments with each holiday. Here it is adding charm to our fall porch.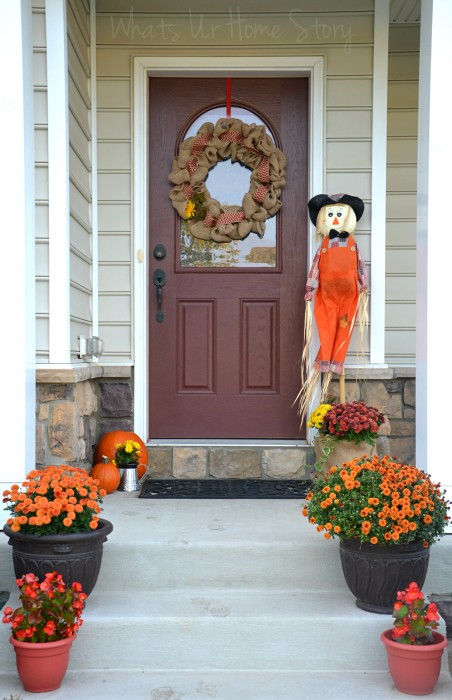 Do you decorate with wreaths? This is the first time I've owned a wreath and I'm hooked.
My other wreath projects