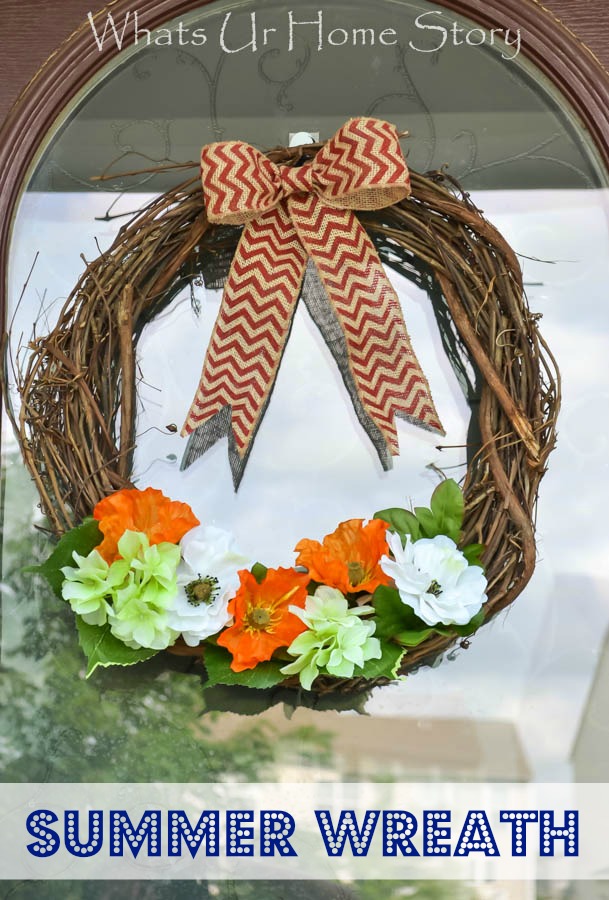 Have you noticed that we are half way into Summer and I still haven't talked about a Summer Wreath? I had planned on doing a Grapevine wreath for so long but haven't had the actual chance to sit down and make one. Wait, I take that back this one took me a whopping 5 mins to make, getting the stuff was what I needed to get around to. Amid a very tiring and fun weekend, we visited the Kings Dominion Amusement Park in Doswell with a bunch of friends, I finally managed to add some Summer color to my front door. Man, I tell you, getting older does take a toll on your body. The whole Sunday was spent recovering from all the activity day before. 🙂 The kids had a whale of time, B too, me sorta. This is one thing I miss most about having Vertigo. I used to be that crazy gal who rode every ride just for the fun of it but now can't do it anymore thanks to my constant companion. Still, I managed to get on some water rides and had a ball.
So to make the wreath you'd need:
Materials
Grapevine wreath – Micheals ($3.75 after 25% off coupon) Silk stems – 3 types- I used Poppies in Orange and White (love the color and shape) and Hydrangea (the white Poppy and the Hydrangea were on the same stalk) – Again from Micheals on clearance 70% off, ended up costing around $1 each. Wired Burlap Ribbon – Recycled from the
Burlap wreath
 (not shown) Hot Glue Scissors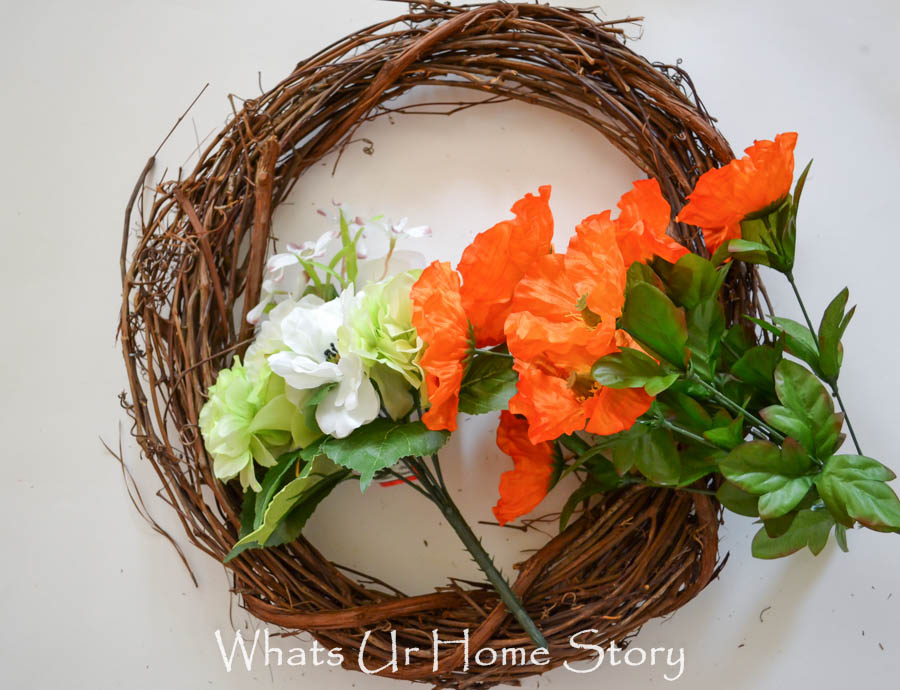 Method
Orange was going to be my prominent color, so I used 3 Orange poppies, 2 White ones, and 2 Hydrangeas. Cut the stems so that they are 5-6 inches long with scissors.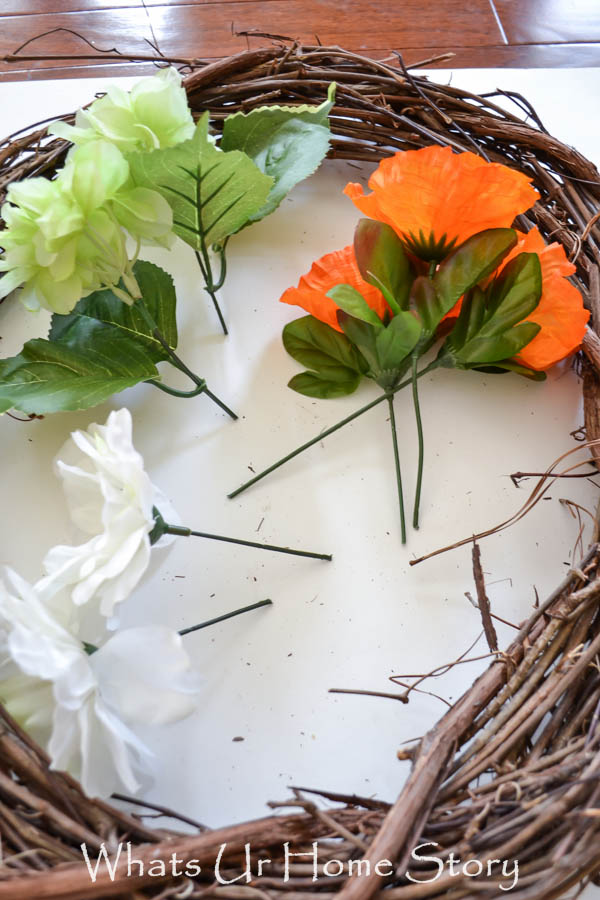 Gently place the stems by poking through the Grapevine wreath till you are fine with how they look.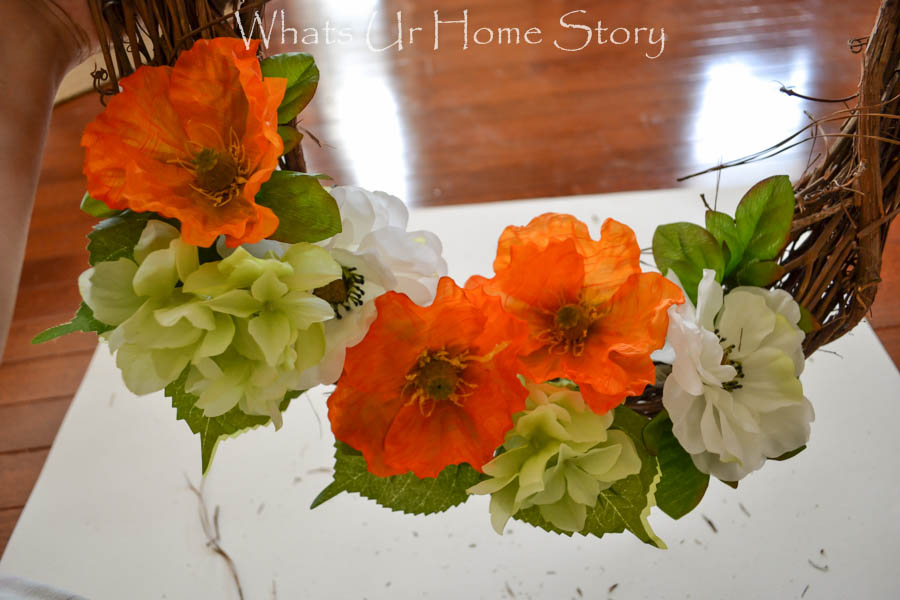 Once you've finalized your pattern, turn the wreath around and bend the flower stems that sticking out around the branches. This will ensure that the flowers will stay in place.
Make a burlap bow. As my bow didn't have a tail I cut a tail, wrapped a pipe cleaner to the center, and hot glued it on to the back of the bow.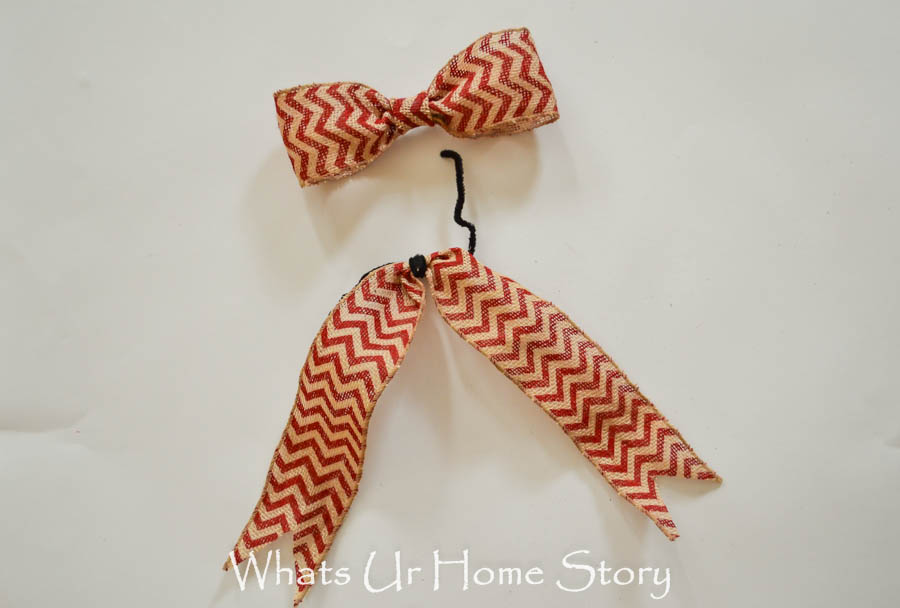 Using the pipe cleaner attach the bow to the center the wreath on the top. Tada!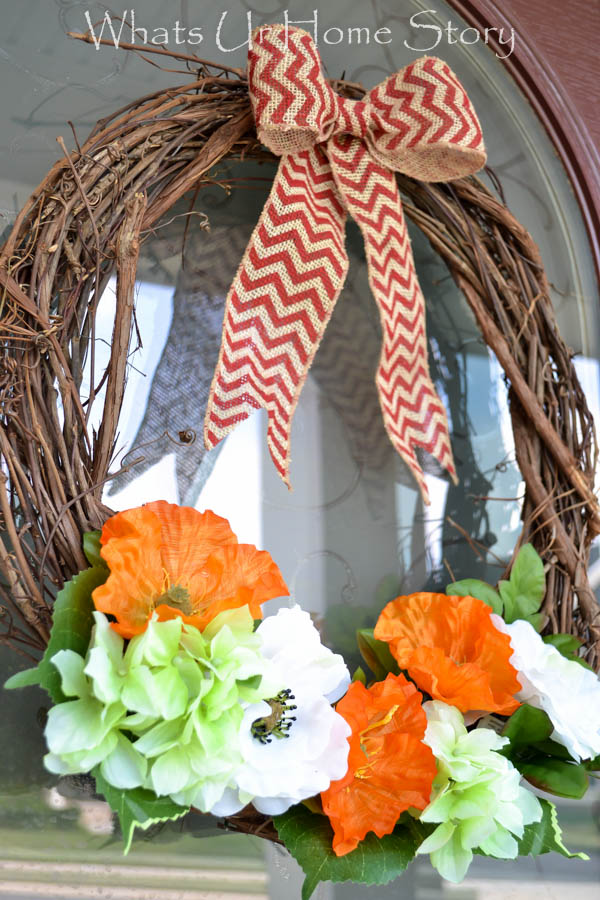 Wasn't that just the right touch of Summer color to my front door? The best part is since I used Orange flowers I can re-purpose it come Fall. 😉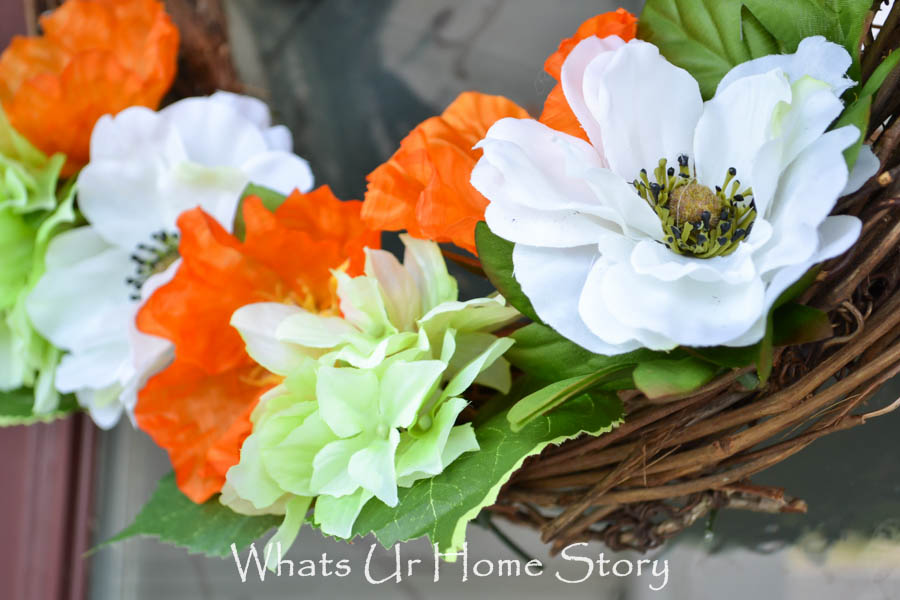 Here's a zoomed out shot of the Front Door.
Do you decorate your front door for the Seasons? Would love to see what y'all do.