Yeah…you read that right I'm not done with my boxwood DIYs. 🙂 Actually this was more of an after thought project, you know the one where you walk around the house with a lone big branch of boxwood wondering what to do with it. And ta da…our faux deer head caught my eye.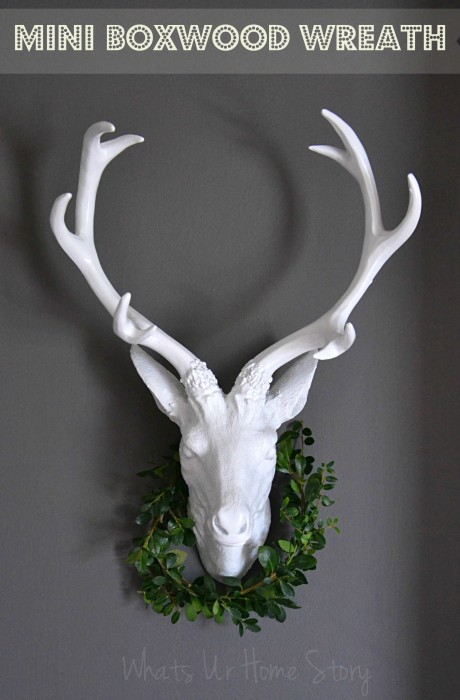 A boxwood neck piece and he is all set of the holidays!
I tell ya this was a 2 min project. My boxwood spring was long and thin. So I tacked on smaller sprigs to it with floral wire to give it a fuller look.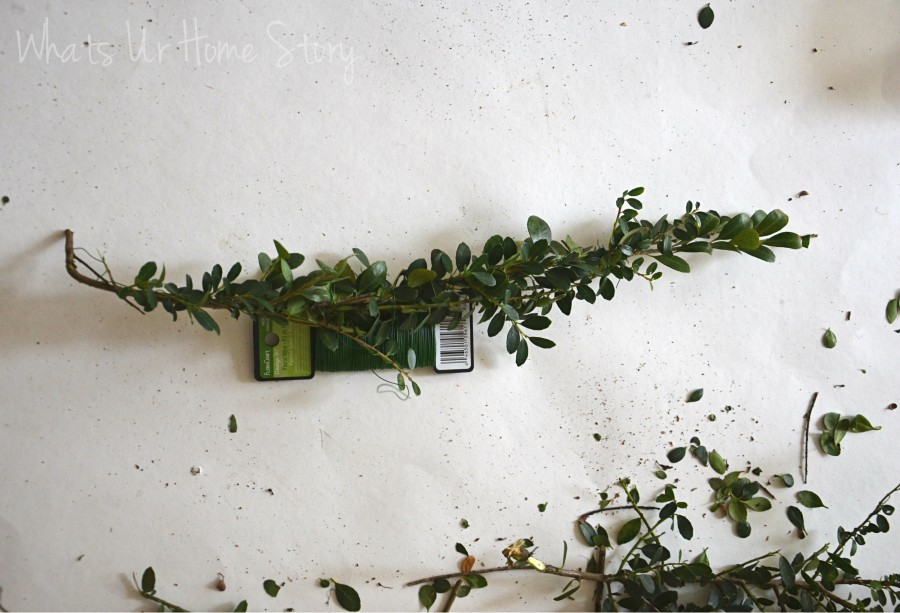 Once I was happy with how full it was I wrapped it around the deer head's neck and joined the two ends with more craft wire. That's it, you've got a mini boxwood wreath!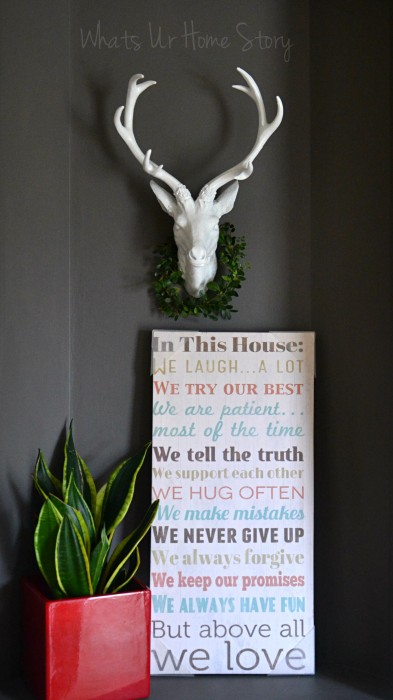 See the word art? Found it at Micheals. If you look closely you'll notice that I haven't taken the corner covers off. B's not sold on that. I love the words but I am not sure where it will fit in our home. What do you think of it in that niche? Too crowded?
Will be back tomorrow with a 2013 recap post and then it is gonna be break time till after the New Years! So excited to start my 3rd year of blogging!
PS: You could do this project with literally any evergreen.
For more Christmas decorating ideas;