Yet another easy peasy DIY ornament!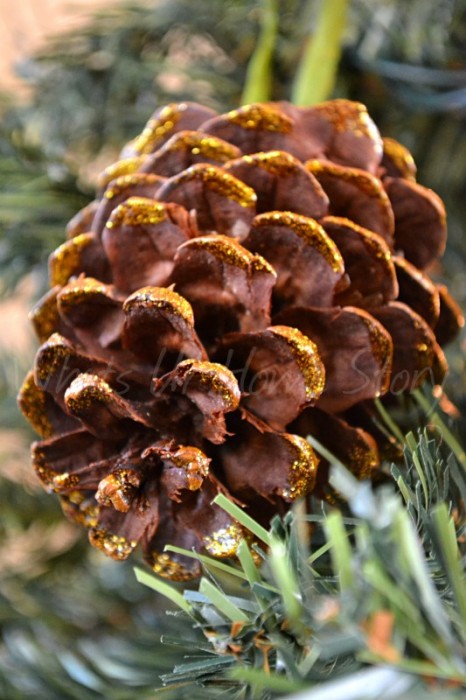 I know you have seen glitter everything all over Pinterest but this is a totally non messy, kid friendly project.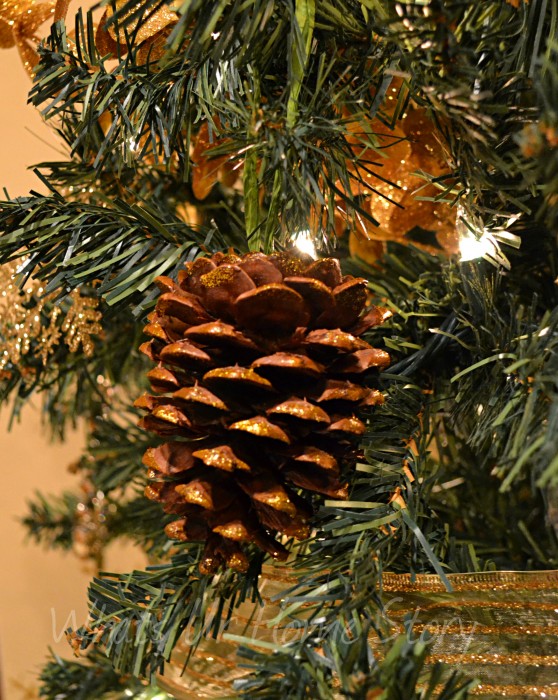 Glitter and non messy? Wondering how that's possible? Coz I discovered glitter paint at Micheals! It is even washable!
All you need are; pine cones, glitter paint, a paper plate or any disposable tray, an empty egg carton (for the painted pine cones to dry), and a paper towel for clean ups.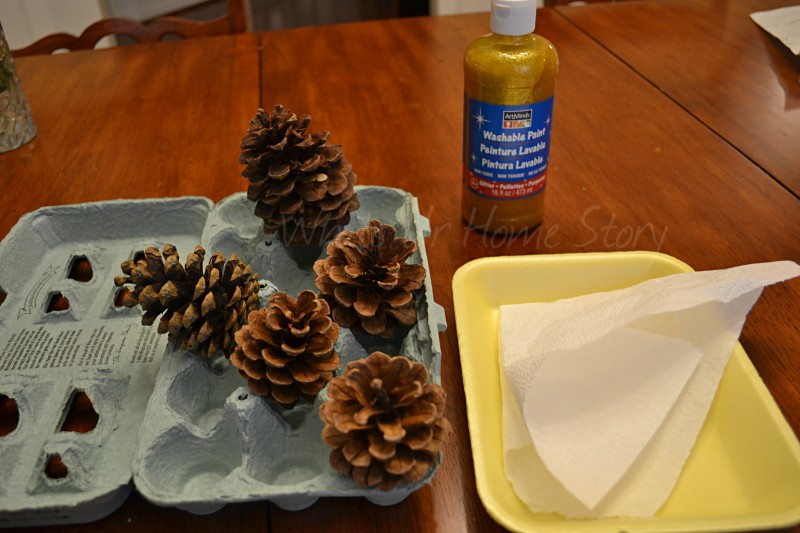 Pour some paint into your plate and roll the pine cone tips in the paint.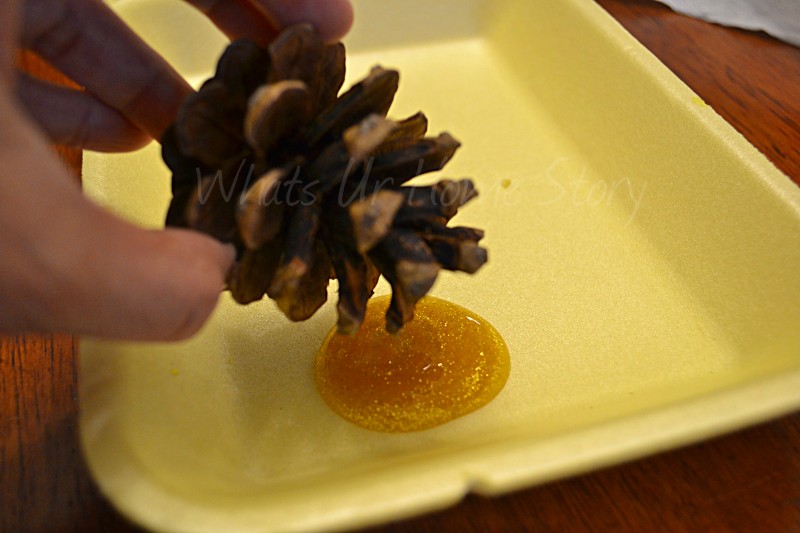 Leave it on your egg carton to dry.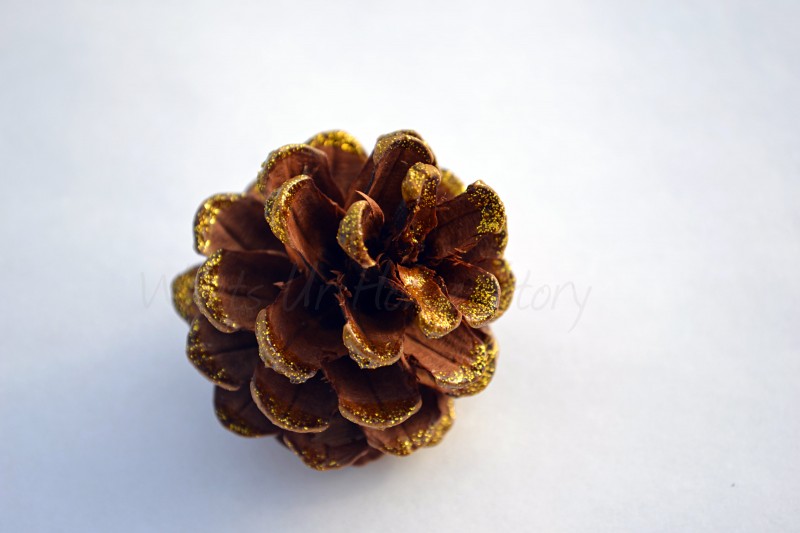 Once you've made sure that all tips are glitter coated you can make a loop with any string or ribbon that you have around the house and hot glue it to the base (detailed steps in this post). And there you have it your own glitter pine cone ornament!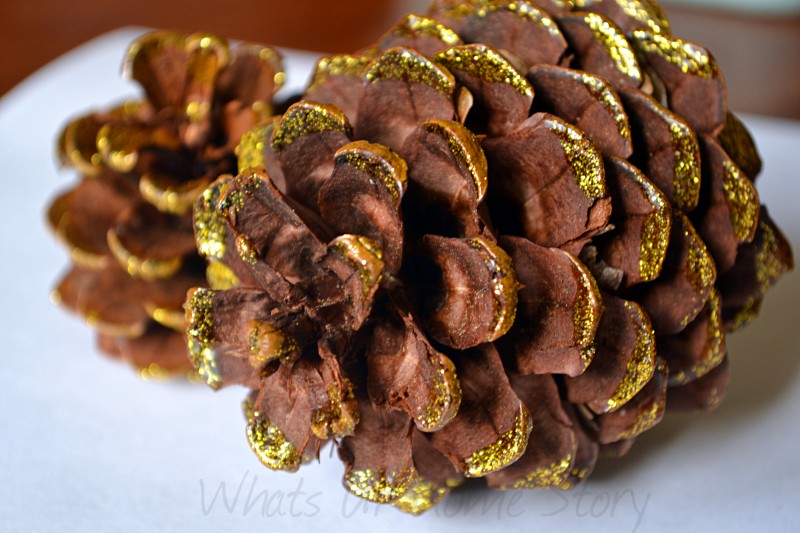 Can't help but include one more shot;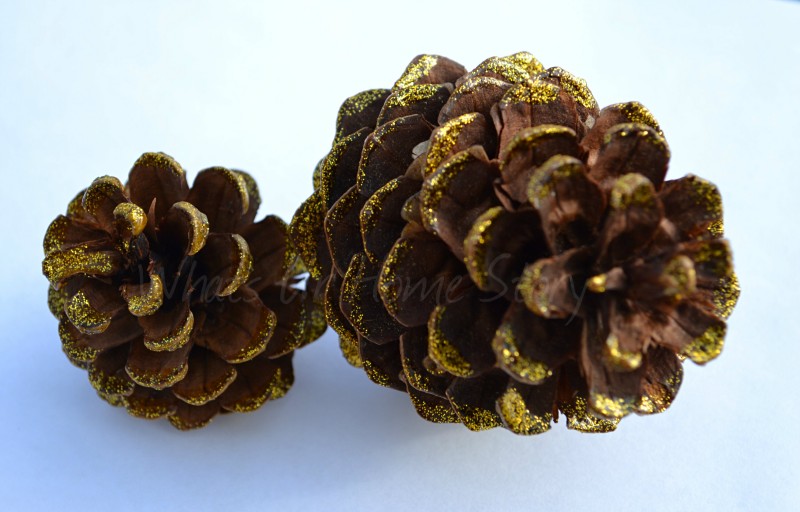 Wasn't that super easy? You know where all this glitter and gold is headed, right? My tree is all razzle dazzle this year. 🙂 Do you have a theme for your tree?