Tinsel garlands are the easiest way to add some glitter and shine to your Christmas decor. But if not used moderately tinsel can overpower your other decor with its shine.
I learnt my lesson the hard way after I decorated my first ever Christmas tree with loads of it. 🙂 So nowadays I like to use tinsel in small doses in my holiday decorations, like this ornament;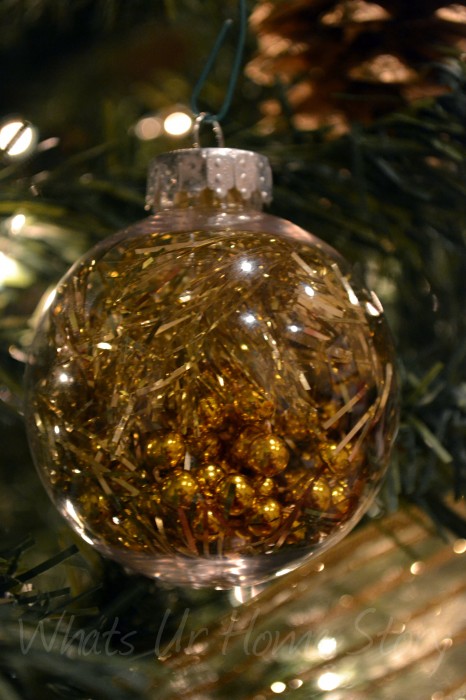 Or this tinsel tree;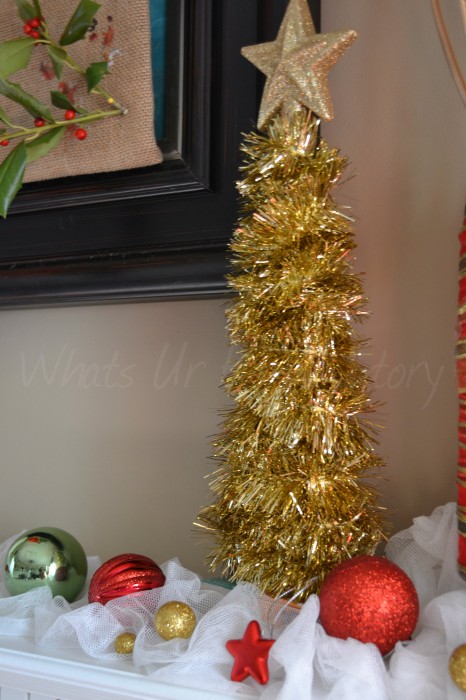 No, this is not a sneak peek of my Christmas mantel. I'm still not ready to reveal it yet. Keep tweaking it everyday coz something just doesn't feel right.
Back to the post, the tinsel ornament is super simple. I made it out of the $0.99 clear plastic ornament (no glass for me, I have already broken so many) I got from Micheals, 2 small pieces of tinsel, and a mardi gras gold bead garland borrowed from my daughter.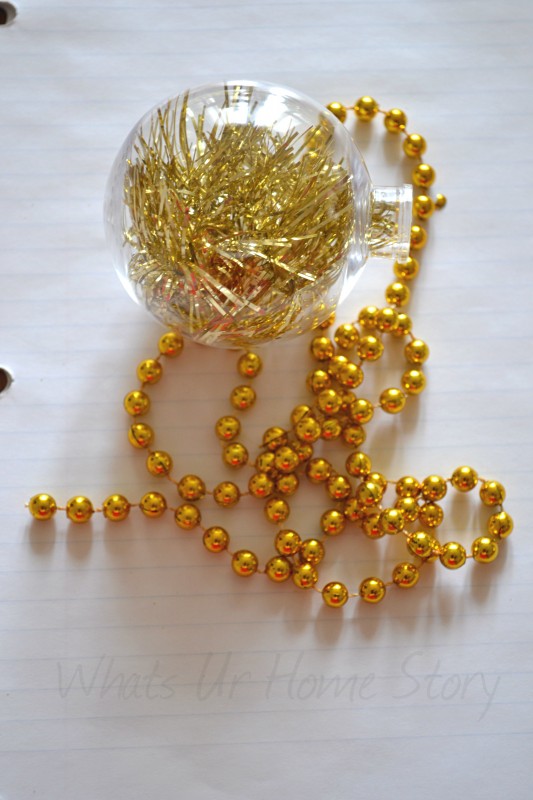 I used a bamboo skewer to insert the tinsel into the ornament and could have left it at that. But I wanted to jazz it up a little bit  and added the bead garland.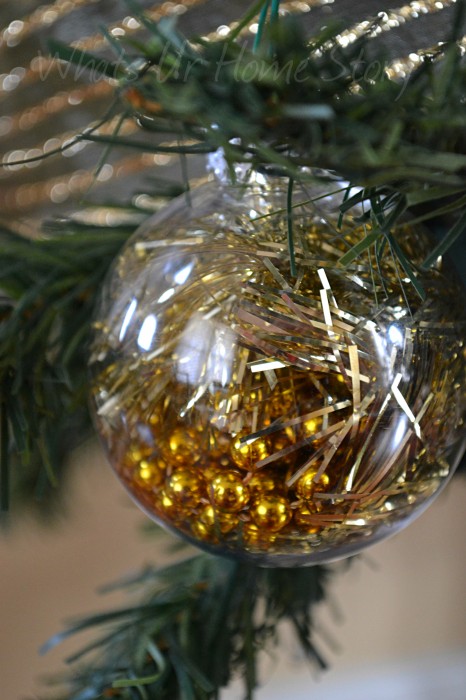 I am not really loving the look but the bead garland got tangled inside so can't take it now. 🙂
This is how the other side of the ornament looks like.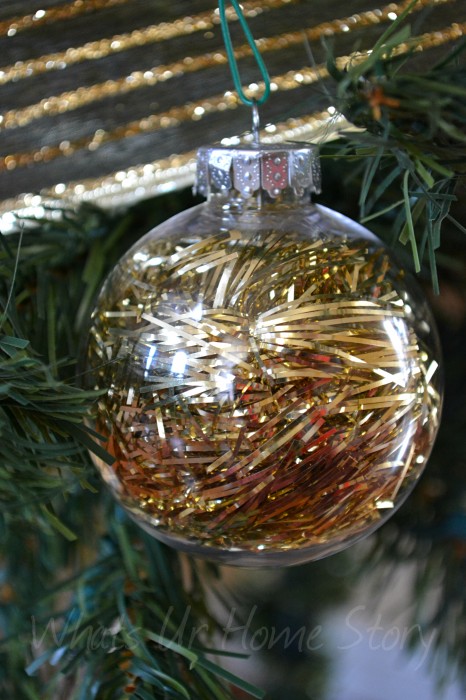 In hindsight, just a small piece of tinsel inside the clear ornament would have looked great.
For the tree, I used the Thrikkakareppan (a wooden square pyramid, more on that here) as the base and taped one end of the tinsel garland to  the base. Then wrapped it around all the way to the top. You could use a styrofoam cone or a cone made out of poster board as the base instead. On the top I taped on a mini star tree topper.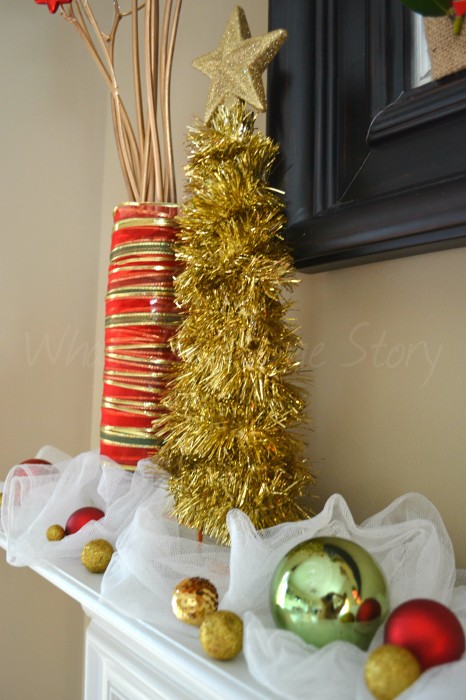 Do you use tinsel in your Christmas decorations?