Ready for another easy and super fun ornament? I tell ya, this is a great 'bang for your buck' project. No wonder it is all over Pinterest!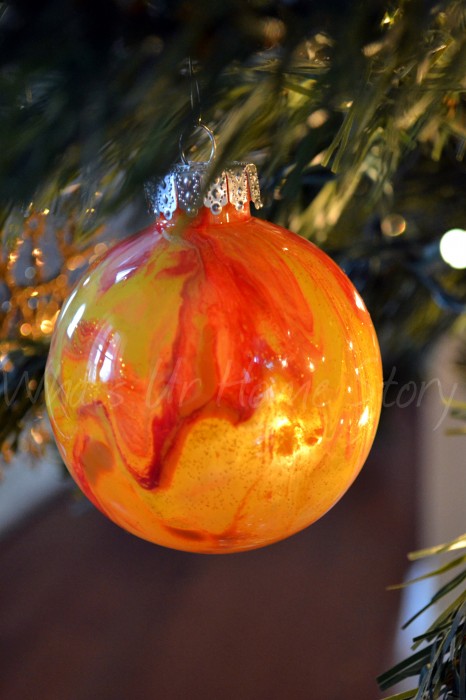 Again I used the $0.99 clear plastic ornament and paints that I already had around the house. You can do this with a clear glass ornament too, I'm just too clumsy with glass.
Paints used:
Apple Barrel Gloss Acrylic – Hot Rod Red Art Minds Washable Glitter Paint (the same one I used for my
glitter pine cone
ornament) Craft Smart Acrylic – Bright Yellow Folk Art Acrylic – Vivid Orange  
Remove the ornament cap and squeeze some glitter paint into it. I started with the glitter paint layer first as I wanted to see the glitter through. If you add the glitter later the glitter might not shine through the other paint layers. I also added more of the glitter paint than the others just to make sure that it stood on its own. Spread the glitter paint around by rolling the ornament gently in your hands. For this look you only need to cover a third of the ornament.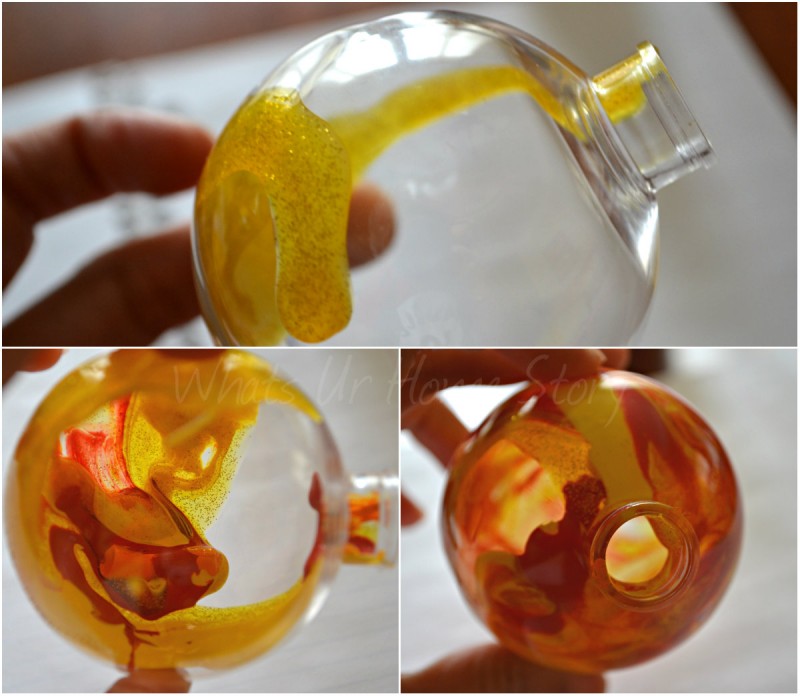 Now add the other paints and roll the ornament so that you get full uneven coverage. Let it dry upside down on an empty egg carton for 48 hrs. That's how long it took for mine to dry completely.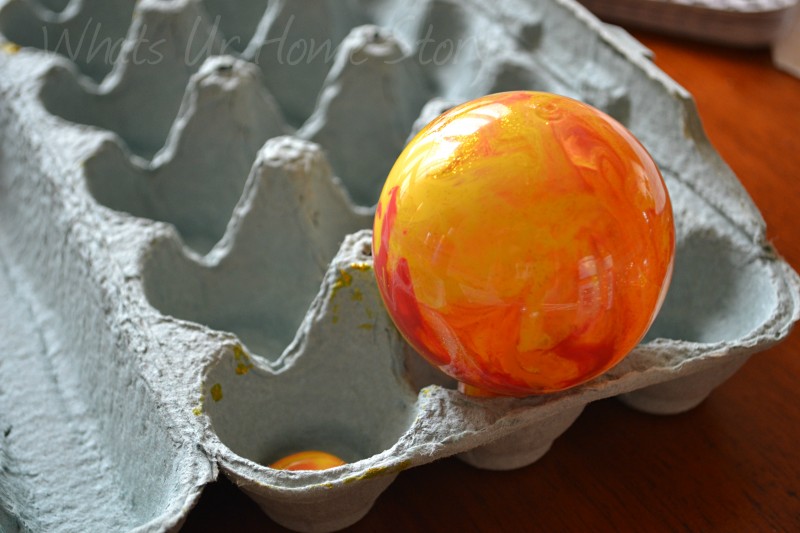 Once the paint dries completely you can put the cap back on and voila they are ready to hang!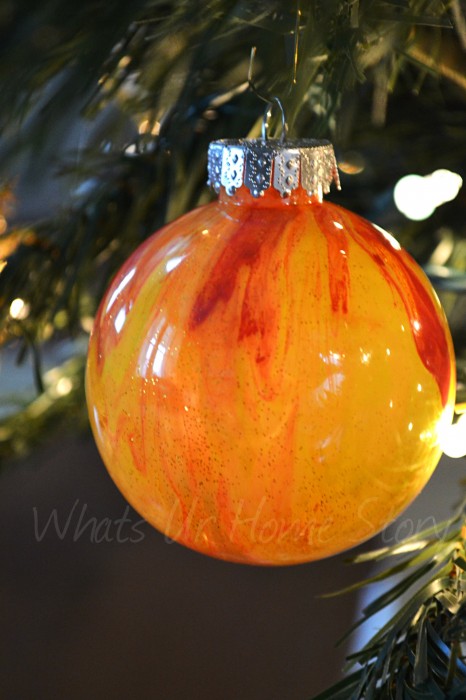 Takeaway #1 – When using the plastic clear ornaments you've to be careful as to not squish them too hard. I know, not really possible for an adult but if your kids get to it first and decide to play catch then of course this is bound to happen.
See the right side? That's proof that my kids had a game of ornament catch!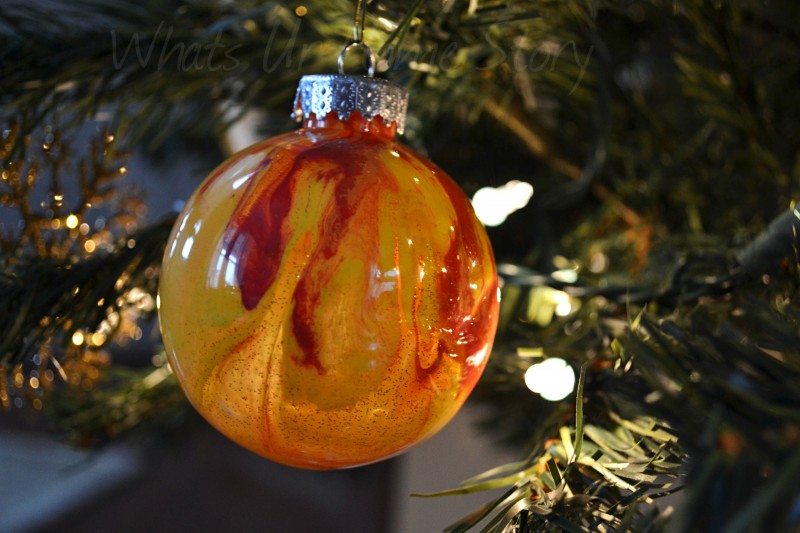 Takeaway #2 – The glitter paint is very translucent. That's what gave the ornament a melted colored glass look.
So who is going to make painted ornaments this weekend?
For more Christmas decorating ideas;