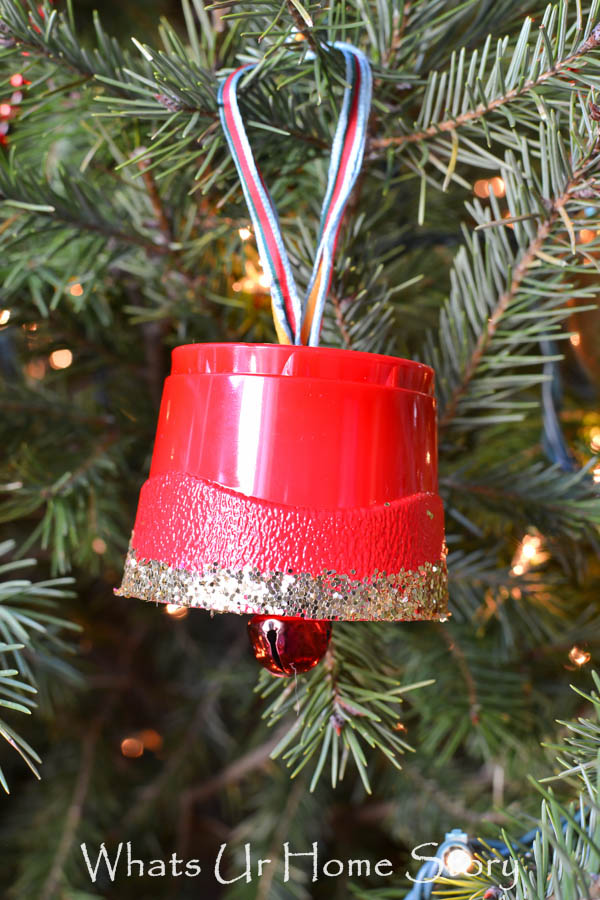 I've got one more Christmas ornament for ya, this one made by the kids. They had so much fun making these that I had to share it with y'all. Can you believe these Christmas Bell ornaments are made from Hefty cups?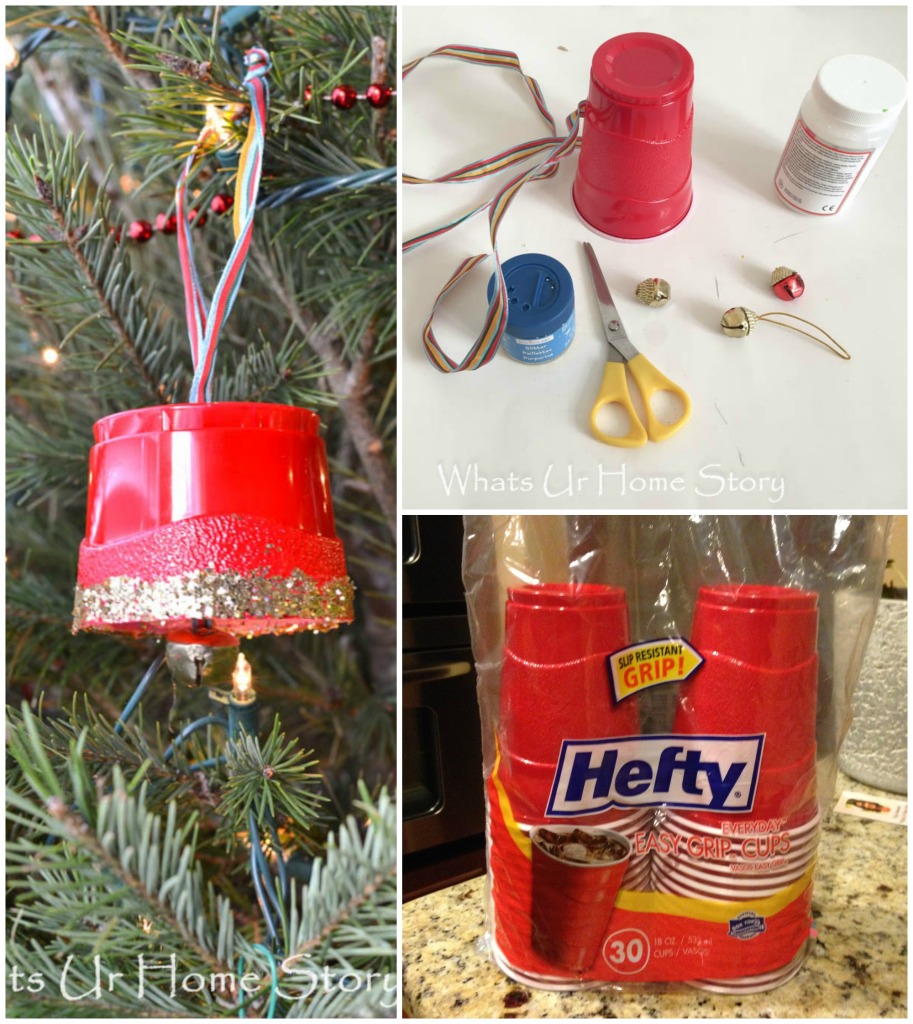 We followed the instructions on the Hefty website but added our own twist by using glitter instead of tinsel. You know me I cannot let go of a chance to use glitter. If you are using the large Easy grip cups then an adult would need to cut the cups for the kids. Every thing else leave it to them. Disclosure: Thanks to Hefty for sponsoring today's story as always the ideas, tips, and thoughts are all mine!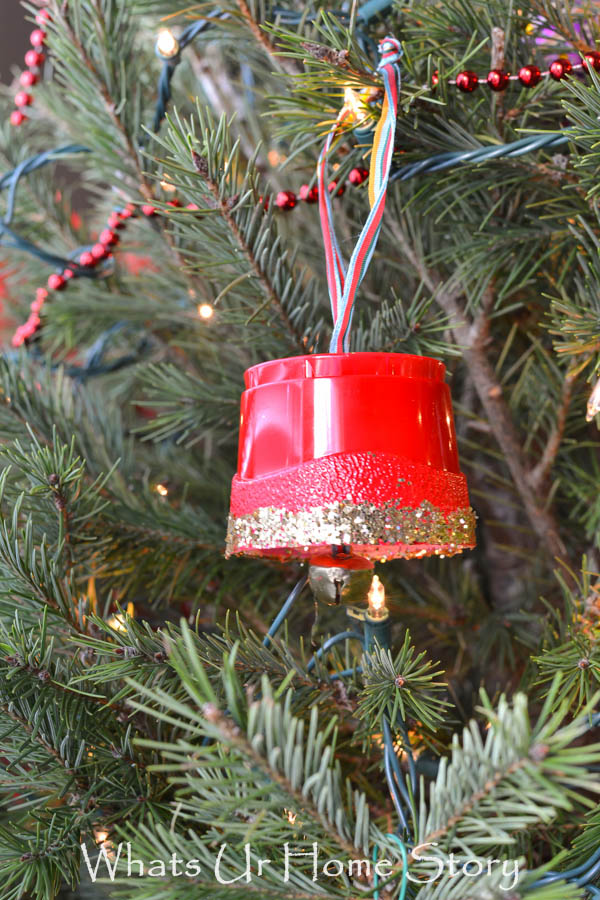 Who knew party cups and plates could make for cute ornaments! Here's another fun one (tutorial here).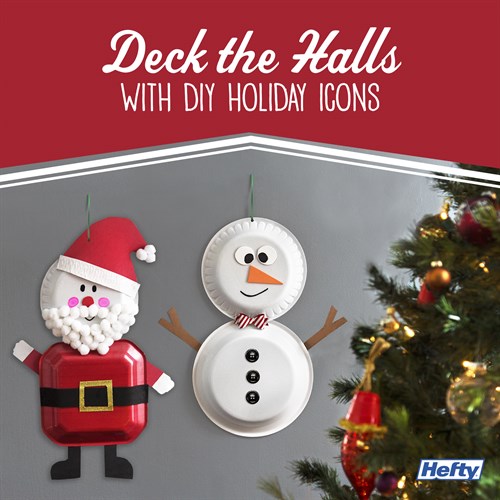 While I was on the Hefty site I also learned a couple of new Christmas decor storing/ organization tips. True, I have tried the cardboard for lights and Hefty storage bags for flat ornaments (more Christmas decor storage tips) but these two are genius, especially this one. Do not throw away those cardboard boxes after you unwrap the gifts on Christmas morning. Use them to store breakable ornaments. I'm always having trouble with the breakables always end up breaking a couple while packing and unpacking. Trust me this tip is gonna be a life saver! Wrap the breakable ornament in tissue paper and place it inside the Hefty party cups. They are just the right size and fit the ornaments perfectly. Now store the cups in a cardboard box, place a few more layers of tissue or packing paper, and safely tape the box up. Voila, you are all set till the next holiday season!
Tip #2 -Another "Why didn't I think of that moment!" Save up all those egg cartons. They work great for the small ornaments. PS: Totally ignore the mess my egg carton is in. It is the same one I used to paint my Easter Eggs last year. Yup, I'm crazy like that, do not like to throw stuff away!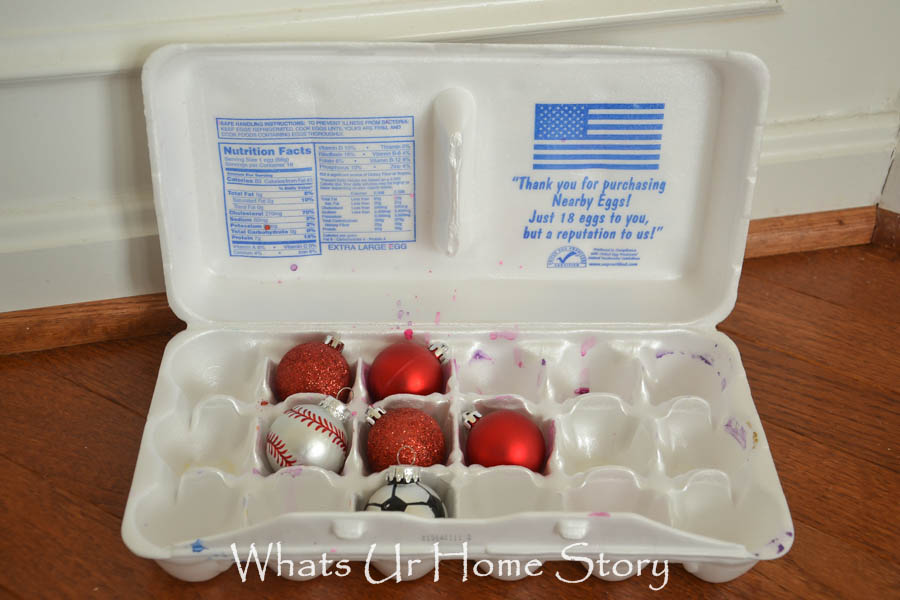 Simple and works great, right? You'll be seriously surprised at how easy some of the other Ornament storage ideas are! Have you crafted with Hefty? Do you use Hefty to freeze Holiday cookie dough ahead of time?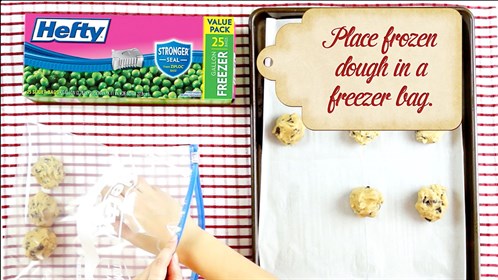 Or how about making treat bag toppers?