Hope y'all had a great weekend. The weather around here is finally feeling like Spring! And not wanting to waste even a single ounce of it I got to painting my family room chairs blue. Reveal coming soon….;) For today, remember the watercolor Easter eggs I showed you in the Spring Home Tour post?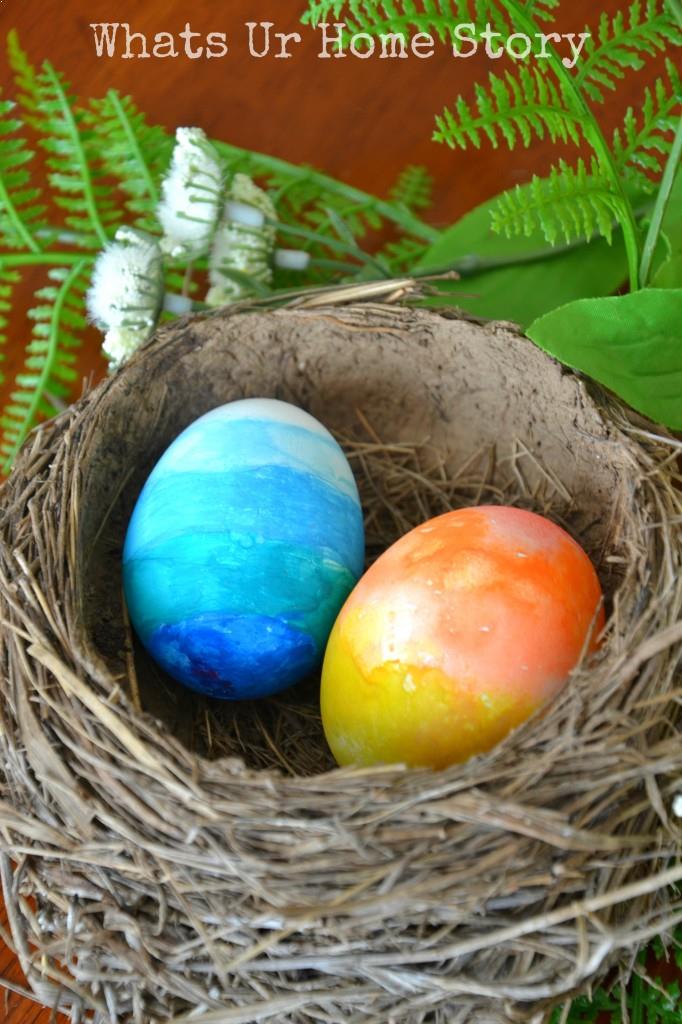 Time to see how I made them. Actually it was a team effort; my 8 yr old made the blue ombre one all by herself. These are super easy and a great way to get the kids involved. All you need are blown out eggs and watercolors. Only thing to keep in mind is that watercolors have chemicals and are not safe to use on eggs that you plan on consuming.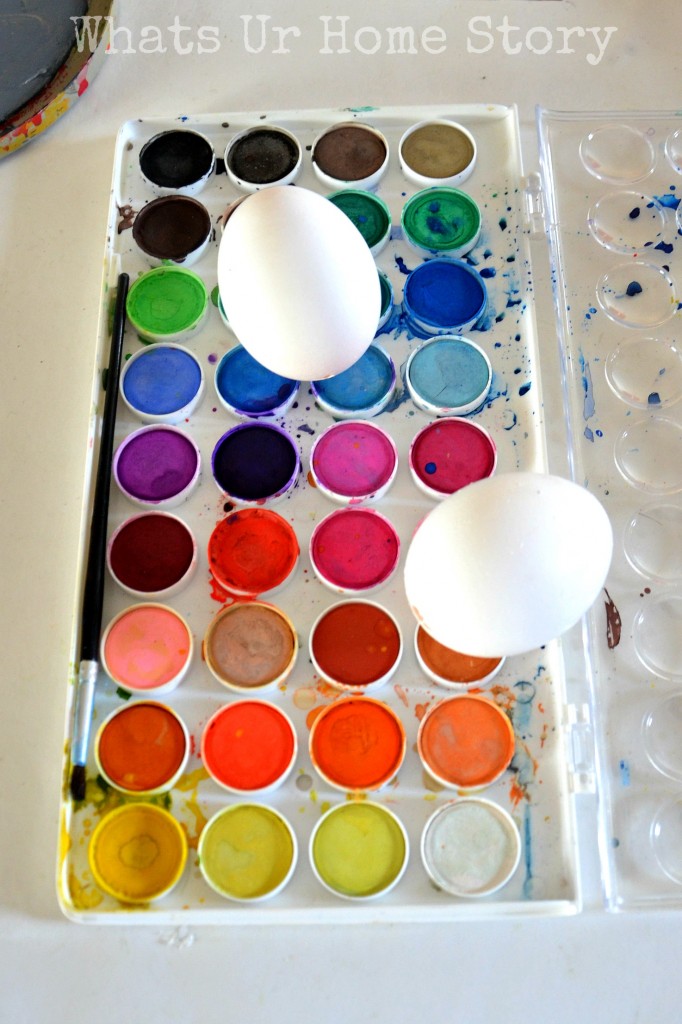 Whatever color combinations or patterns you use you simply cannot go wrong with these. Here are more that we made;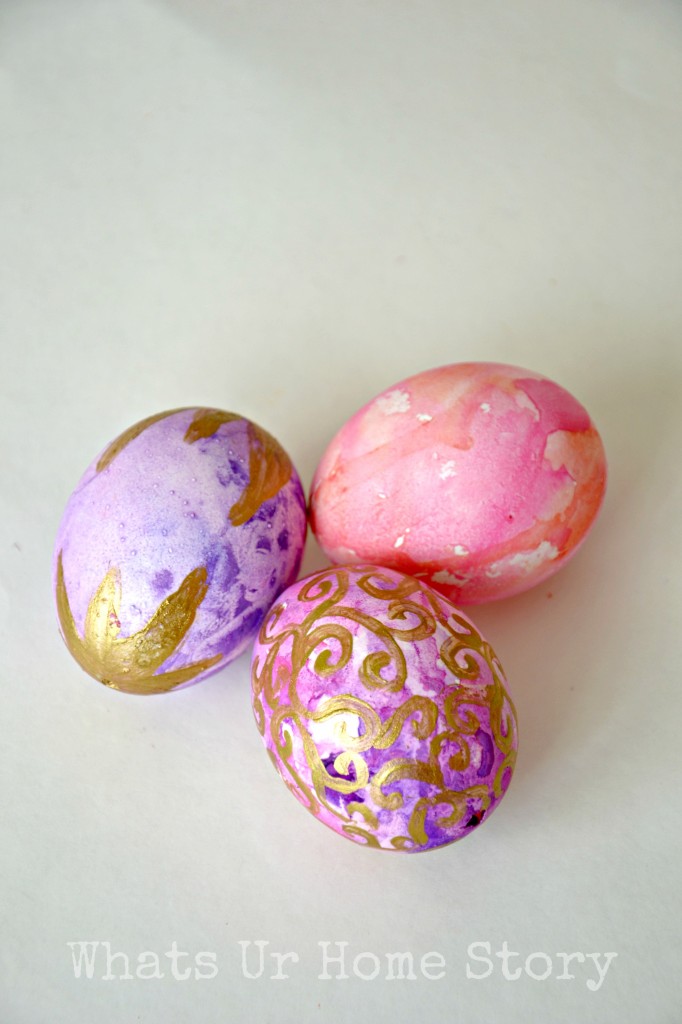 Tutorial
Blue Ombre Egg – Wait till each layer is dry before you paint the next color.
Orange Ombre Egg – Prop the egg on a skewer and add the horizontal bands before the paint colors dry. Use only very little water on your brush.
Pink Plain Ombre Egg – I just dribbled the paint onto different sides of the egg and let the paints do their thing while propping it on a skewer.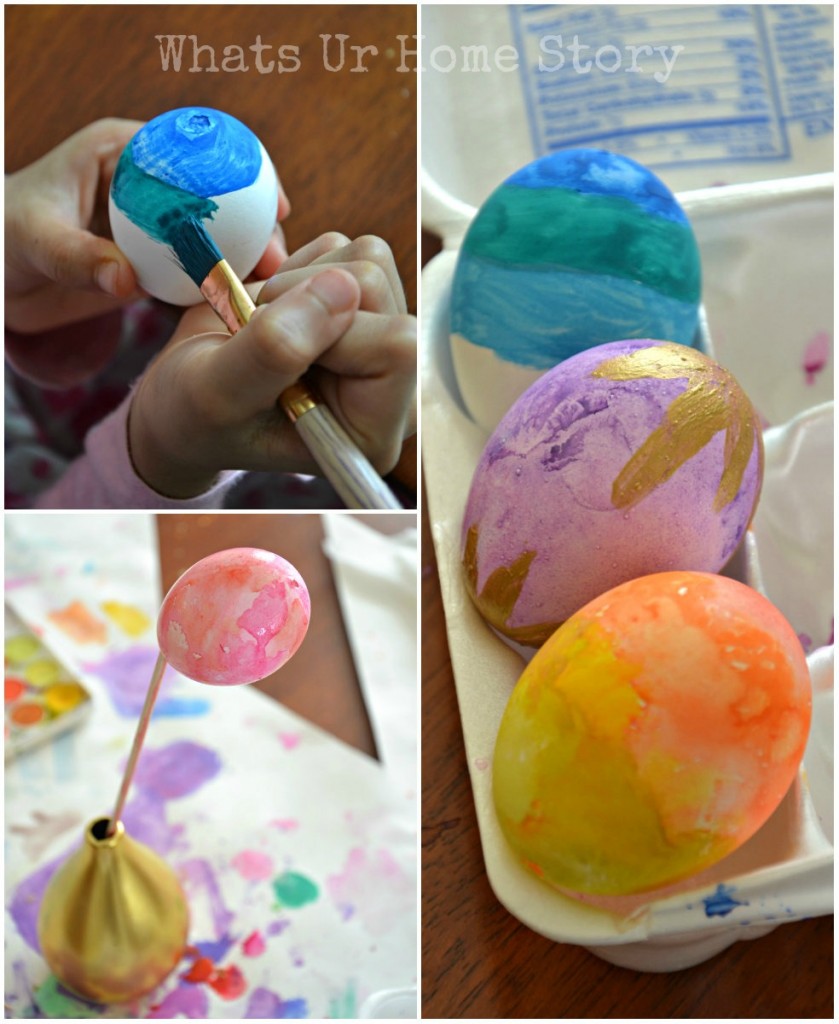 Purple & Gold Egg – Soak a slightly wet paper towel in paint and dab it onto the egg. When dry, paint with gold paint.
Pink Scroll Egg – Same method as the plain pink ombre egg. I just added the scroll with gold craft paint when the water color was dry.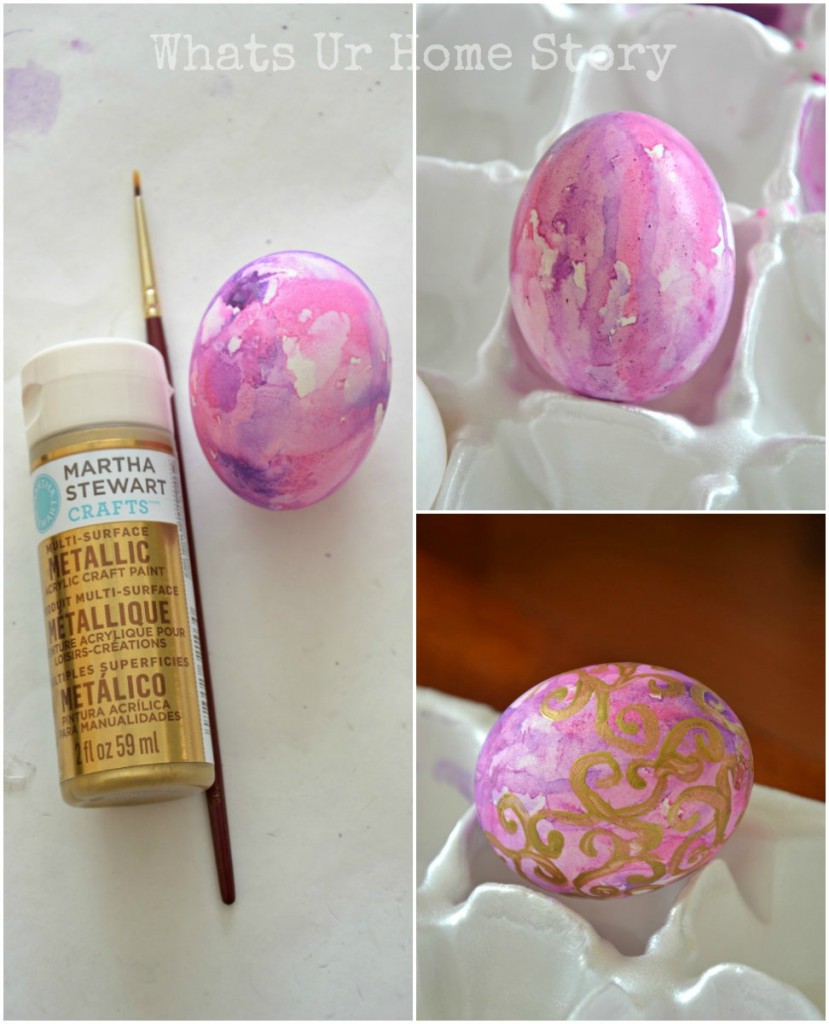 Seal your masterpiece with Mod Podge when done.
Wasn't that as easy as pie? How is your Easter prep going?
Linking up to;
PARA Blog Crew: Spring Fever Edition + Link Party