The other day while I went in search of chalk paint for the family room chairs I managed to sneak in some window shopping at On A Whim Boutique and The Old Lucketts Store. If you are in the area definitely make a trip to these stores and many others in the area. You will surely find one of a kind pieces for you home.
I'm on a self imposed spending moratorium, if not would have gotten at least one of these bamboo cafe chairs as my desk/craft room chair. Wish I had seen these when I was looking for chairs for our breakfast table! At $20 a piece would have bought them all in a heart beat (there were 4 I think).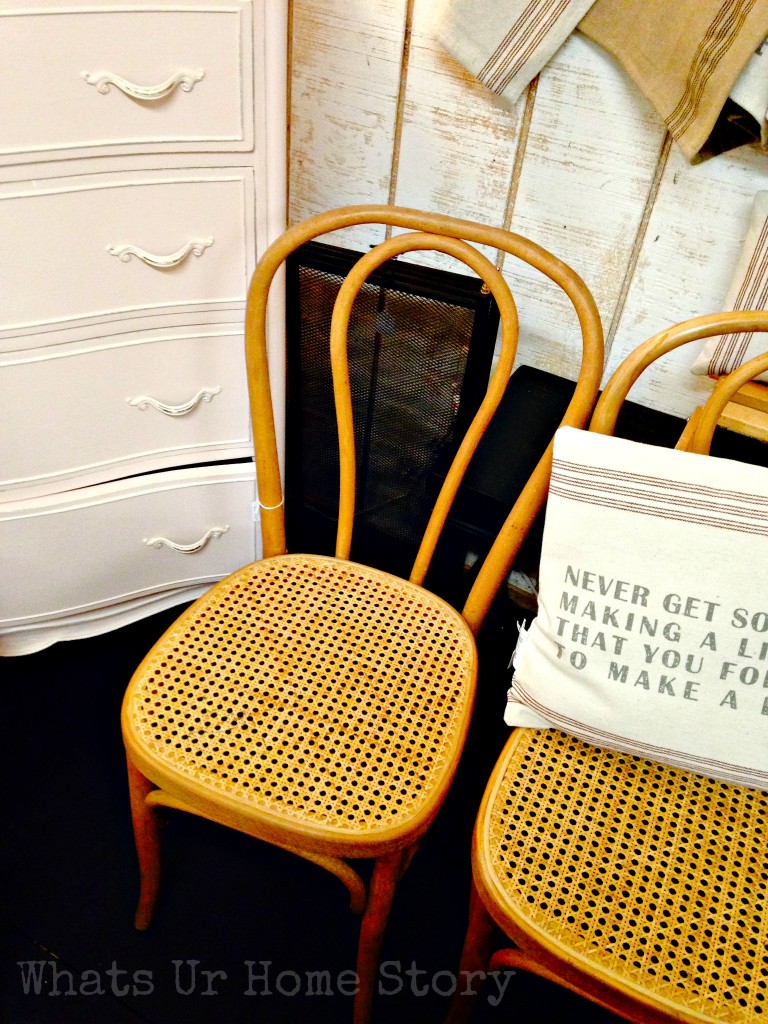 Right next to them was this industrial sofa table made from old doors and pipes. I think I might end up DIY'ing something like this to go against the blank wall in our family room.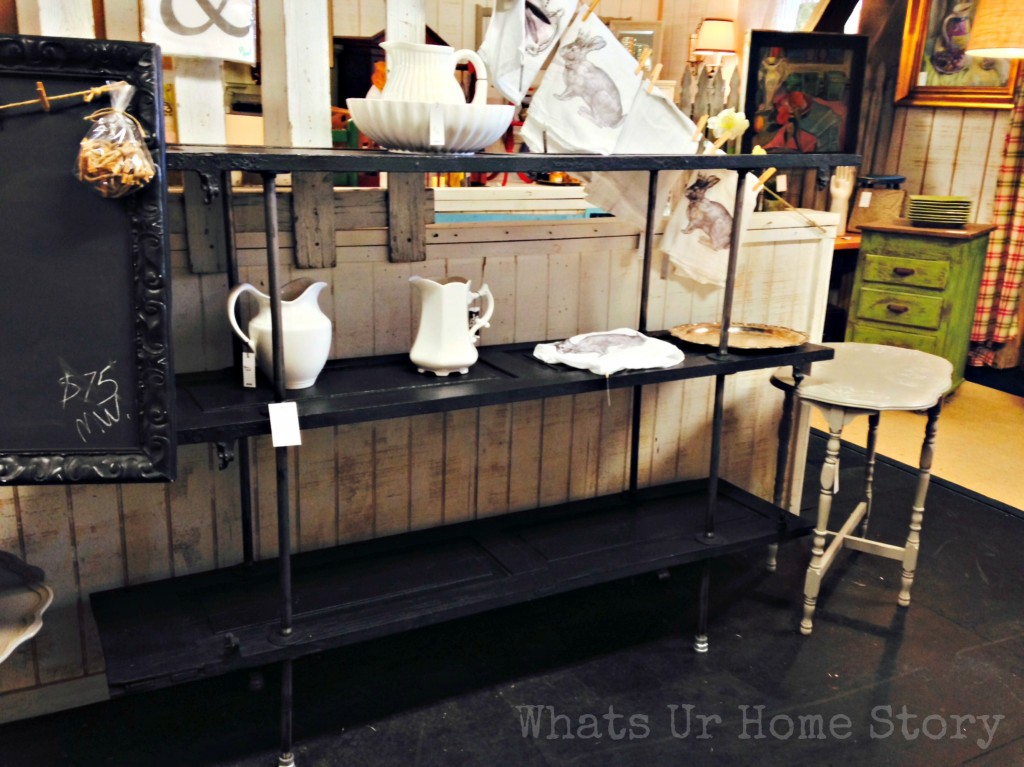 At The Old Lucketts Store, I found another DIY'able (is that even a word?) idea, a guitar shelf! Could easily do this by opening up an old guitar, adding tin tiles in the background (or even colorful wrapping paper), and screwing in shelves. Wouldn't it be great in a kids room?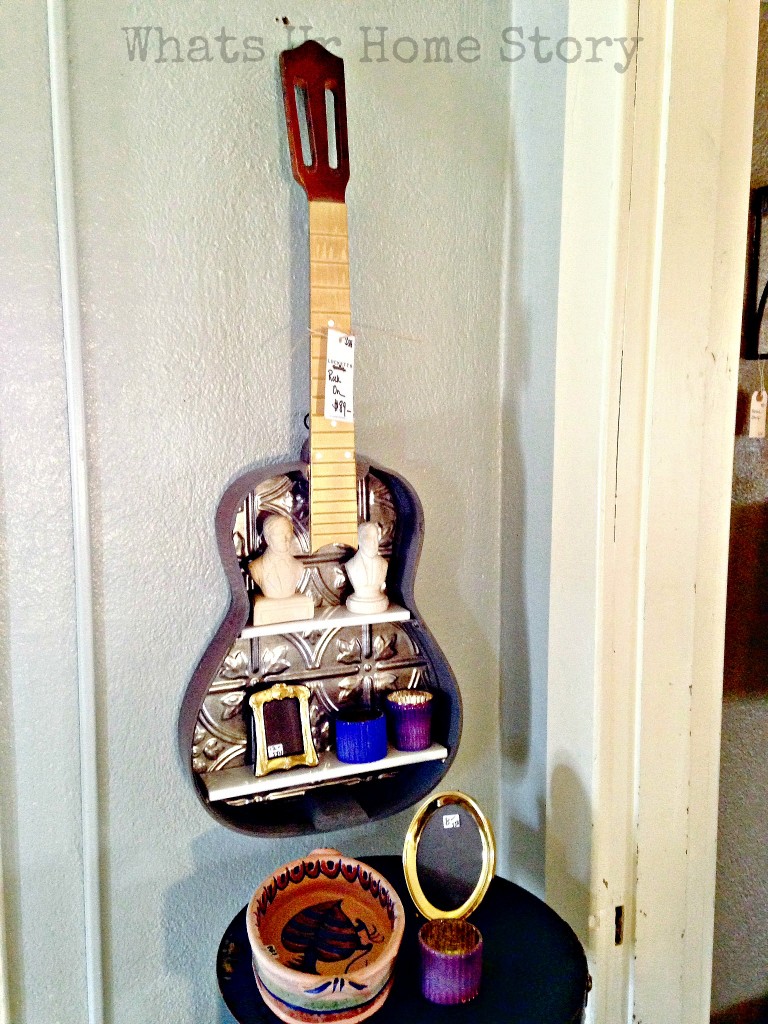 Pop quiz time….You get brownie points for guessing what this light fixture is made of and how. I spent a good 10 mins staring at that thing thinking up ways of DIY'ing it! Nothing other than forging metal sheets! 🙁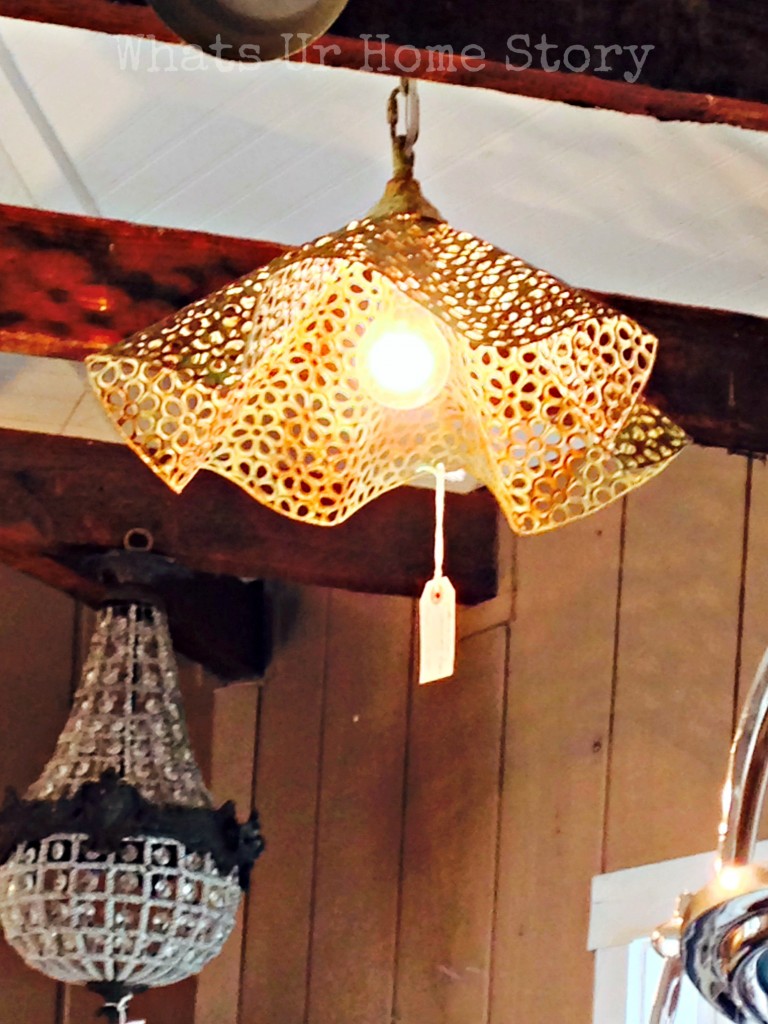 They had one more of these beauties. Talk about a conversation piece!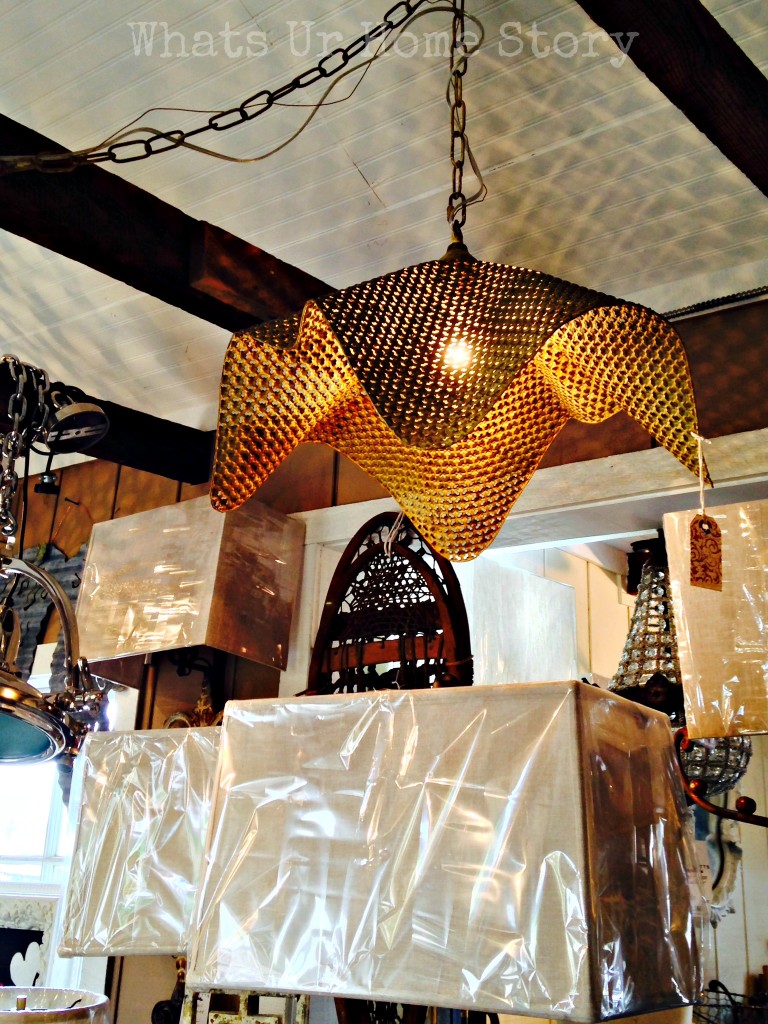 Are you a fan of vintage hip decor? Would you bring any of these pieces home?