Hope y'all had a great Mother's day. Ours was pretty quiet as we had hosted quite a few folks the day before at our place. Last week we finally finished up the plate wall and the chalkboard projects in our breakfast nook. Need to change a few more things (like changing the pendant light & painting the chairs) but this is where we are;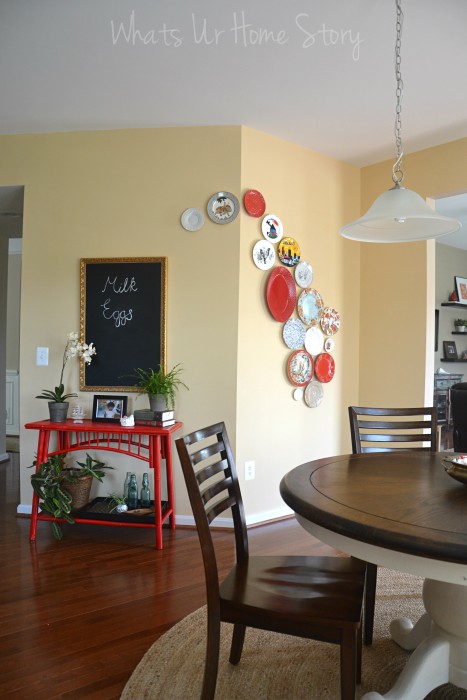 Just a heads up: this is gonna be a pic heavy post, will post the tutorial and such in the coming days.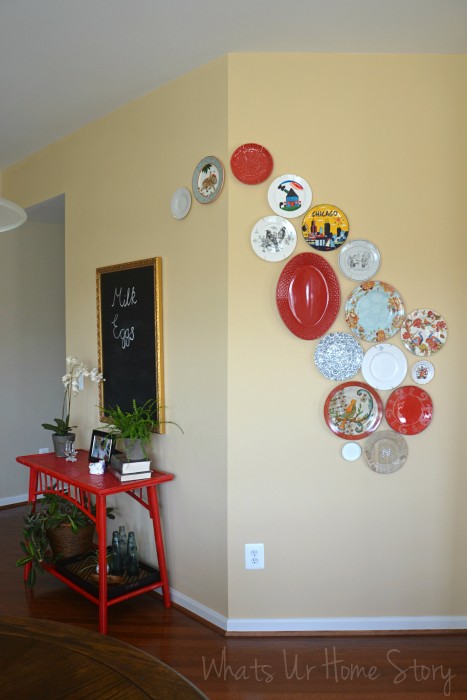 The chalkboard is actually the same mirror that I had shown here.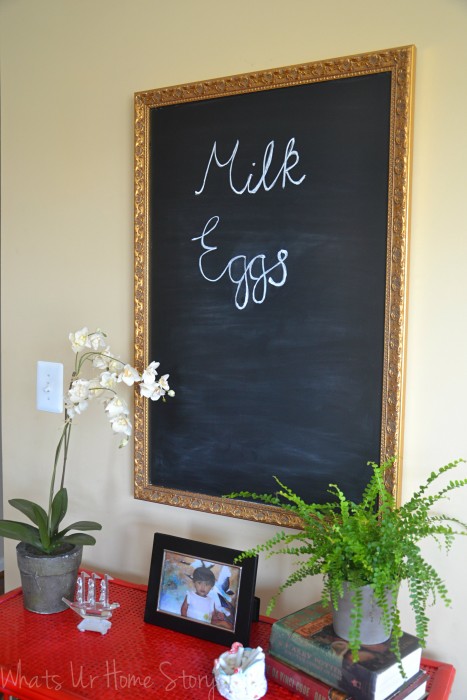 The red bamboo table is of course from last week's post.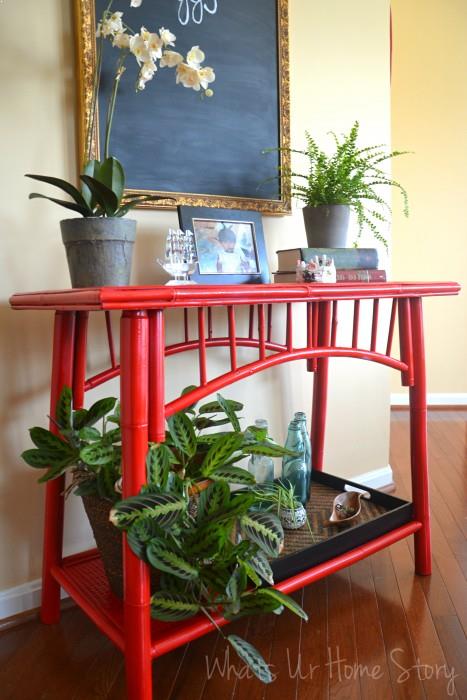 And now a view from the other side of the room. The breakfast table is a refinished Craigslist find. more on that here.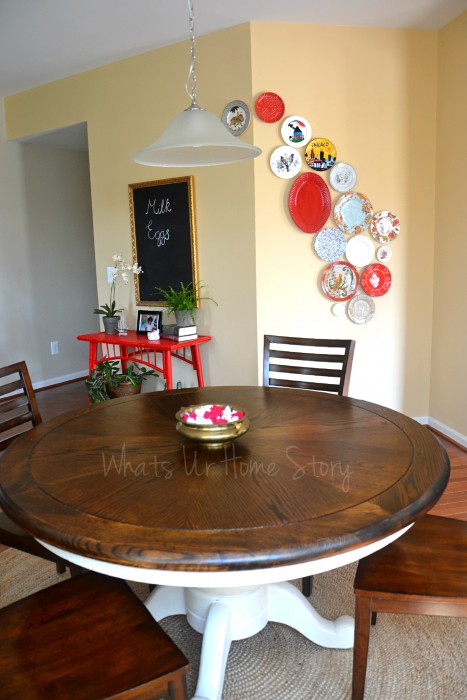 A close up of the plate wall.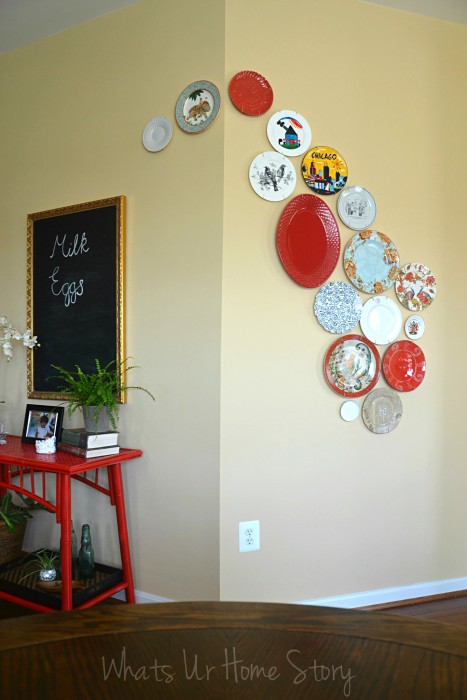 So what do you think?