We have our first ever poll today and I really want your opinion. Ever since I redid the breakfast nook, the dining chairs around the breakfast table have been troubling me. I snagged all 6 of them (we usually use only 4 unless we have guests) for an awesome deal on Craigslist. To top it off they are in excellent condition, made of real wood and very heavy.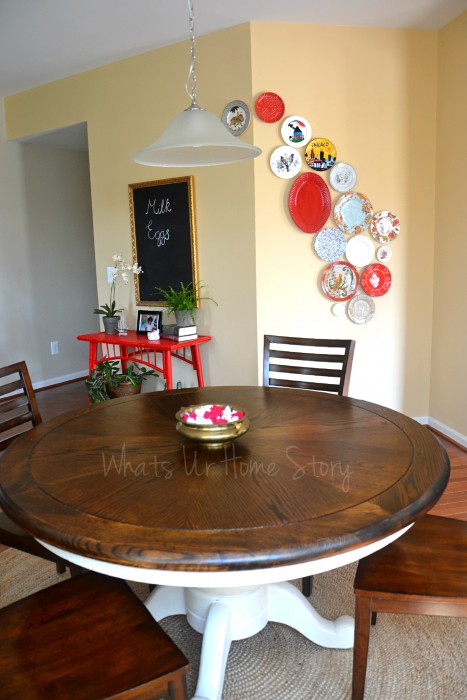 The plan was to paint the back rests and legs the same color as the table base (Annie Sloan chalk paint in Old White)  leaving the seat in the original stain. Now with the new rug, the plate wall, and the red bamboo table I'm not so sure.
Oh, one more thing…..we finally found out pendant! So that light is eventually gonna be switched out to this!
This Urban Outfitters Triple Tiered pendant was one of the very first things that I had ever pinned. Wonder what took me so long to go back to it!  I think the gold/ brass like finish will go with the antique gold finish on the mirror. The tiered shape is also very similar to the capiz pendants hanging above the island.
So what do you say?