A recent stroll through our local Target's home decor section revealed some awesome finds. No, didn't get a thing but it sure was fun to browse. All I could think was that the folks at Target have got my style down to the T! Don't you agree?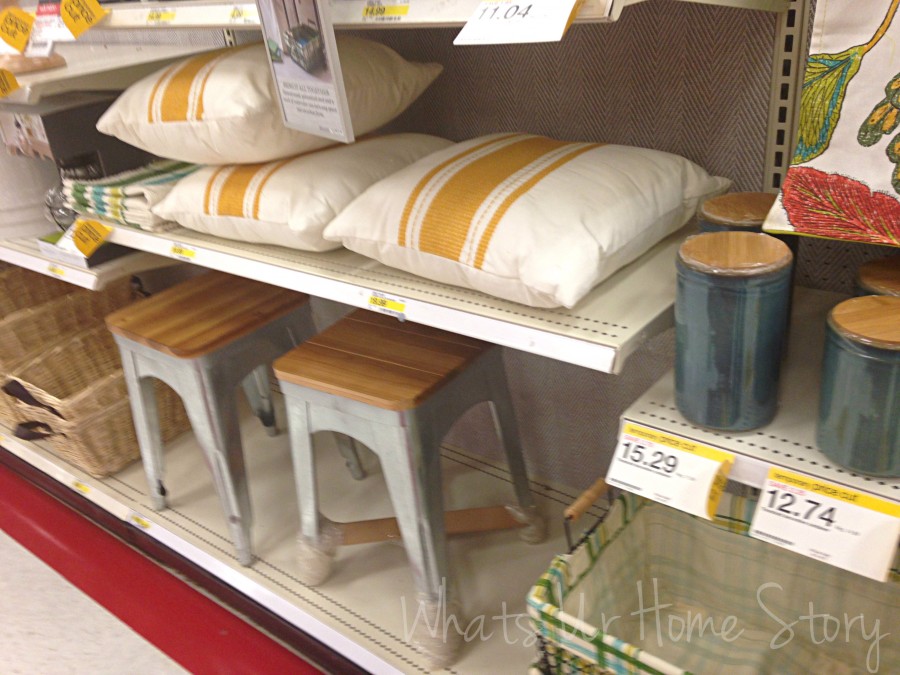 Of course, the prices on some of the items are a little more than I would've liked but that's why you have the clearance aisle. Case in point this tribal tray. Absolutely love the look but the price tag not so much.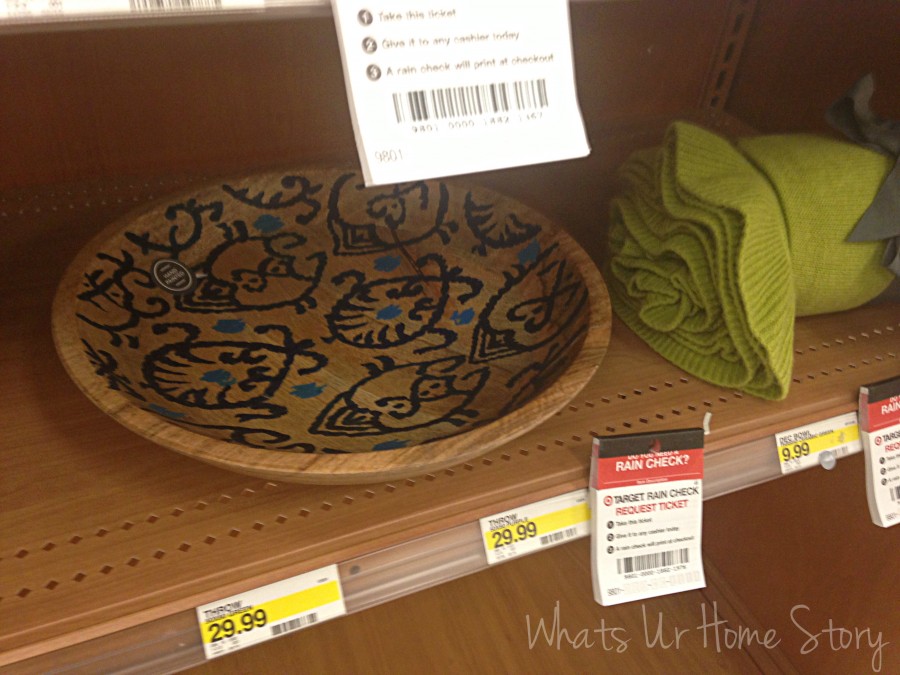 And then on the clearance aisle I found this guy for $14.98.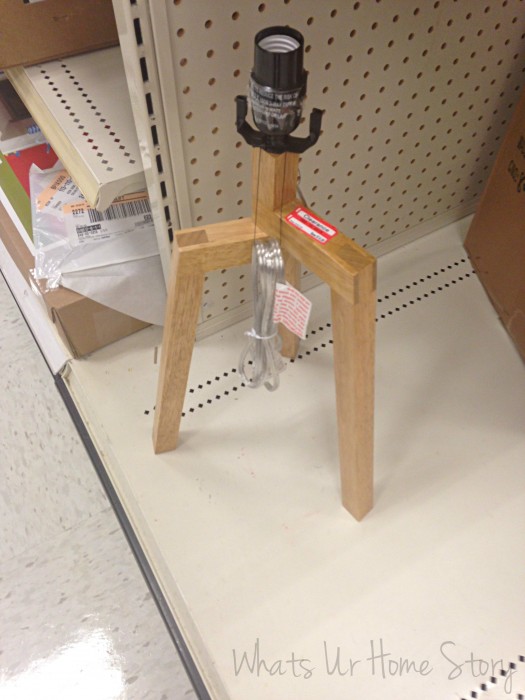 Seriously the place has become a haven for knick knacks. A metal orb (for $14.99)…..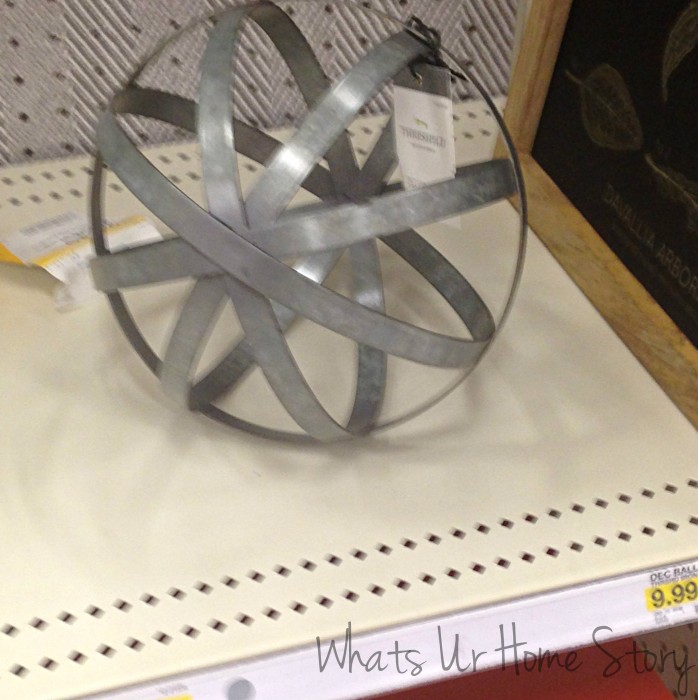 Fake sea urchins….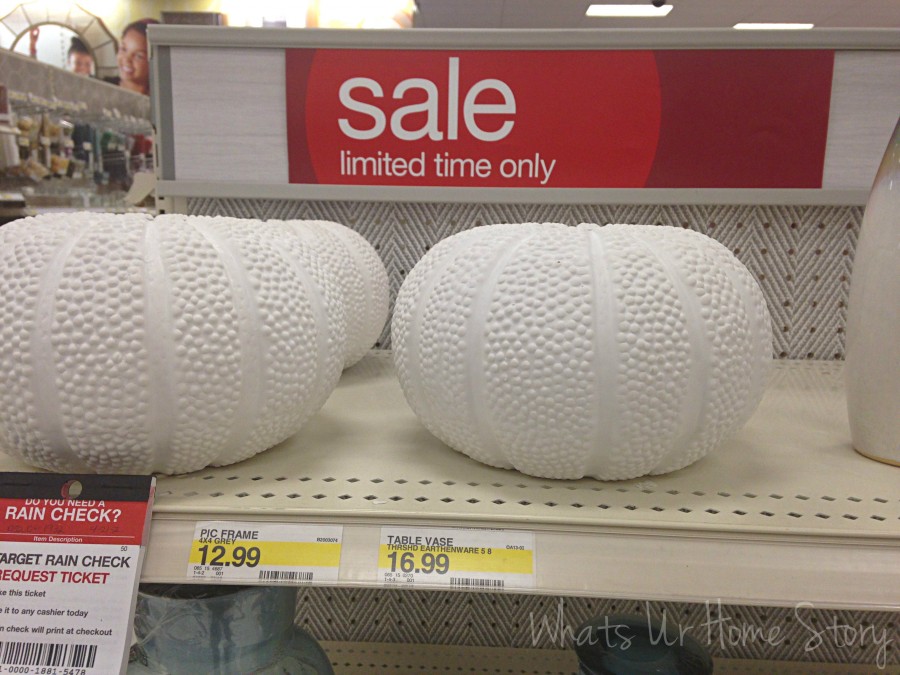 Gold rhinos and lions….. I so…..wanted to get these!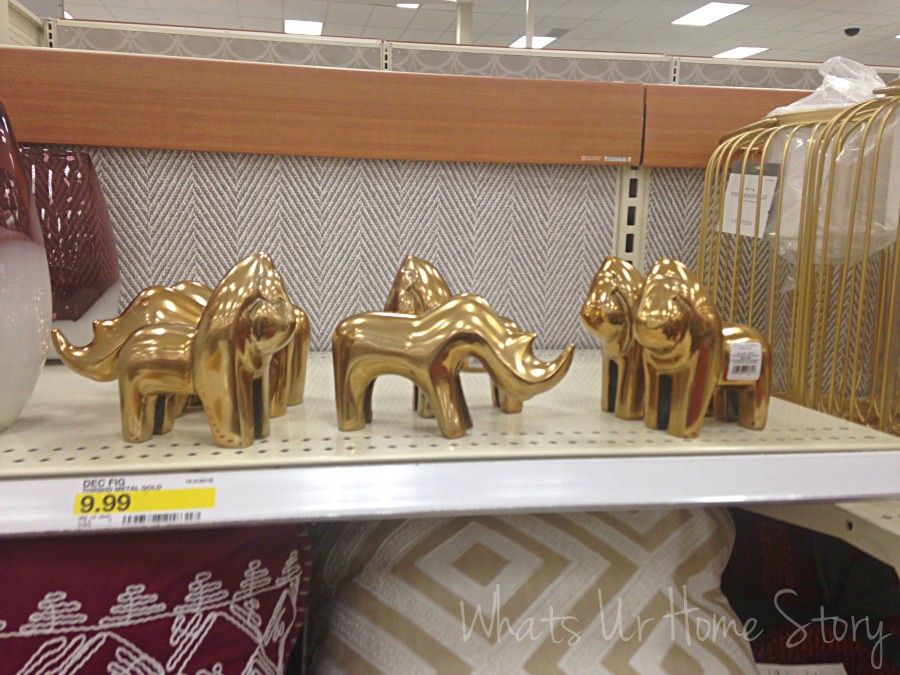 More animal love…..How gorgeous are these lion bookends? Gonna get them once we get the ladder shelves for the retreat.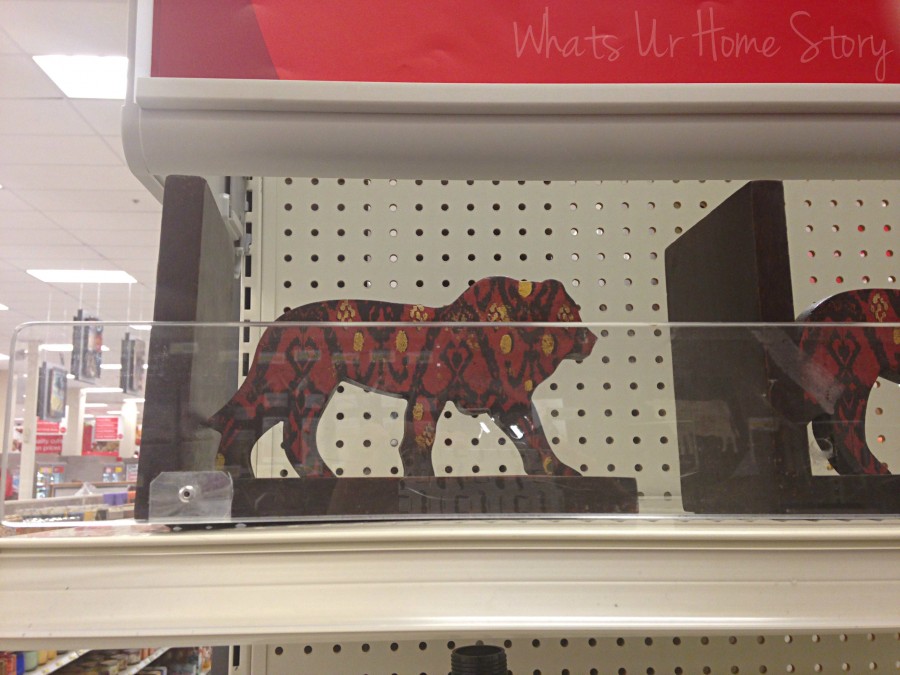 Another gem in the clearance section. Think it was $6 or $8.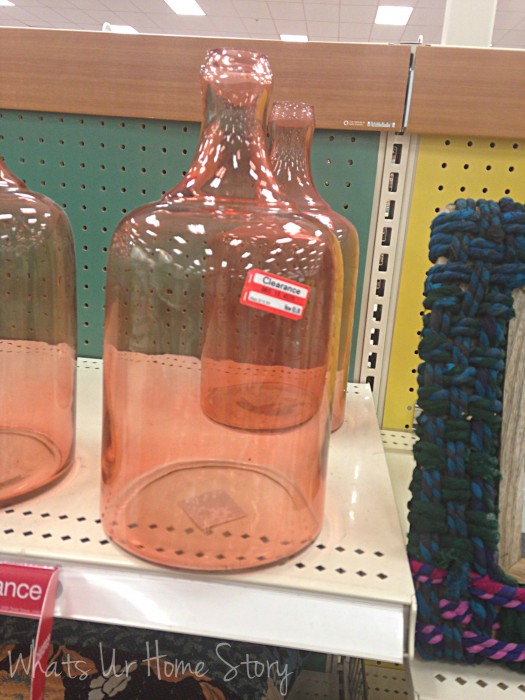 I just realized that I've never really bought anything decor related (except for some floating candles on clearance and the cubbie shelf in my daughter's room) from Target! Very strange now that I think of it; I love their style! How about you? Is Target one of your favorite stores for home decor?
PS: I've been eyeing a Target throw for like ever but that darn thing is never on clearance!