For the last three years every May we set up our pond garden on the deck. It has sort of become a spring ritual around here. 🙂 This year though I had to get new plants as I lost both my water lily and the aquatic canna from last year's. Actually they were from 2011 which had overwintered successfully in 2012 though I didn't follow the usual over wintering procedures (aka. take the bulb out in fall, dry, and store it in a cool dark place). This fall too I tried to test my luck by not over wintering it properly but I guess I pushed it too far. 🙁 I've tried to re-pot the lily and see if it sprouts but don't have much hope.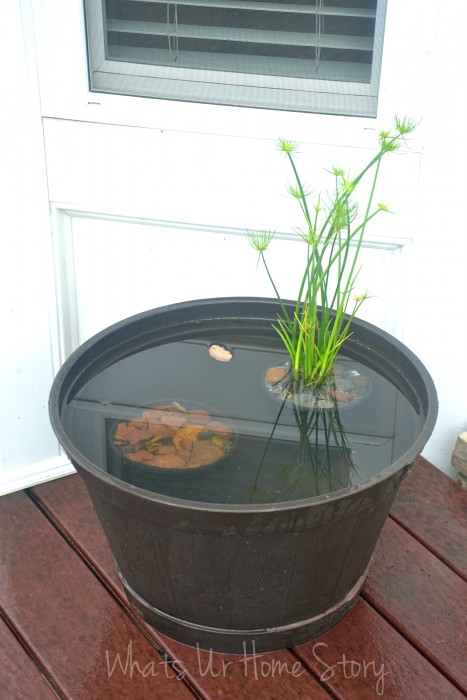 I found the dwarf papyrus ($5.58 after using 25% discount coupon) at our local nursery, Meadow Farms. It seems once the weather turns cold it can be moved indoors. I'm seriously hoping that works then at least I won't have to worry about over wintering it. The lily, I got it at Lowes (the ones at the nursery were $10 more) for $8.98. It is the same brand as the cattail I bought last year. To set up I used;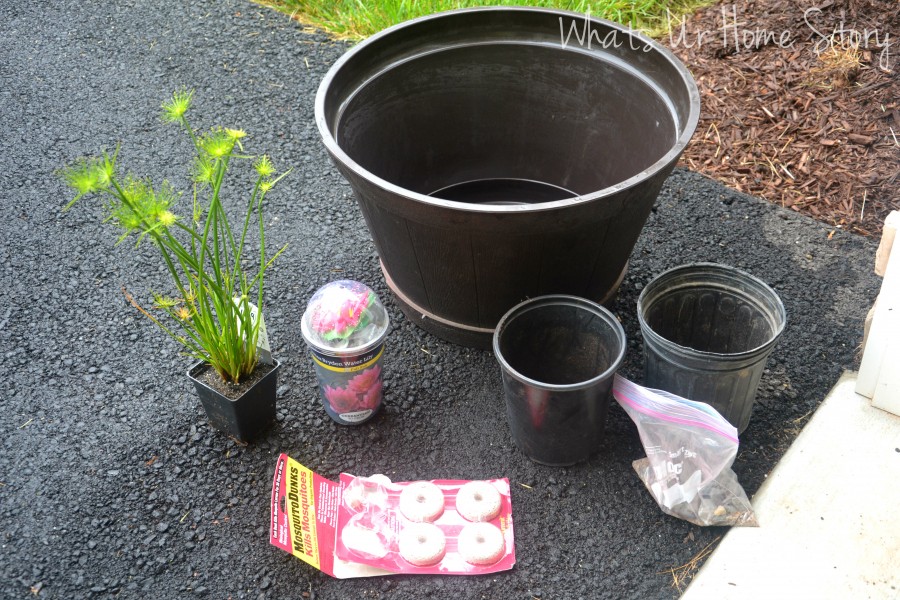 The mosquito dunk was from the 2011 water garden. In the Ziploc back are some rocks that I used over the soil to keep it down. I used Miracle Gro garden soil to plant the lily and the papyrus as it is heavier than regular potting soil . You can read the step by step tutorial here.
A note about the lily, when you buy it open the box and check. Buy it only if you can see new growth. I didn't check when I bought the cattail and I think I might have bought a dead one back then. The root comes wrapped in coconut husk covered by a net. The instructions say to just drop it in the pond and that the plant will grow from then on. Again, I followed those instructions with the cattail and nothing happened. So this time I ripped the net open and planted it in a pot.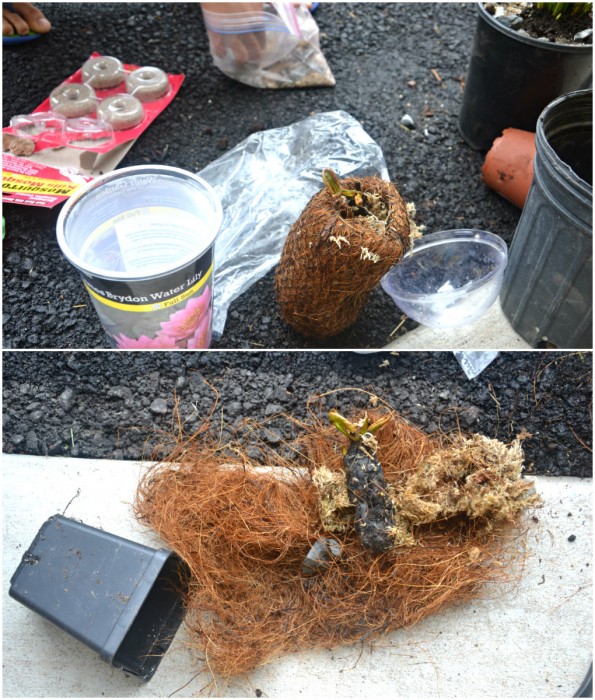 I think the drop it and leave it alone will work only for ponds as the roots will eventually find their way to the soil. In a container garden there is no place for the roots to plant itself. So if you plan on using them in a container water garden then the safest bet would be to replant them in a pot, even though the instructions doesn't specifically say so.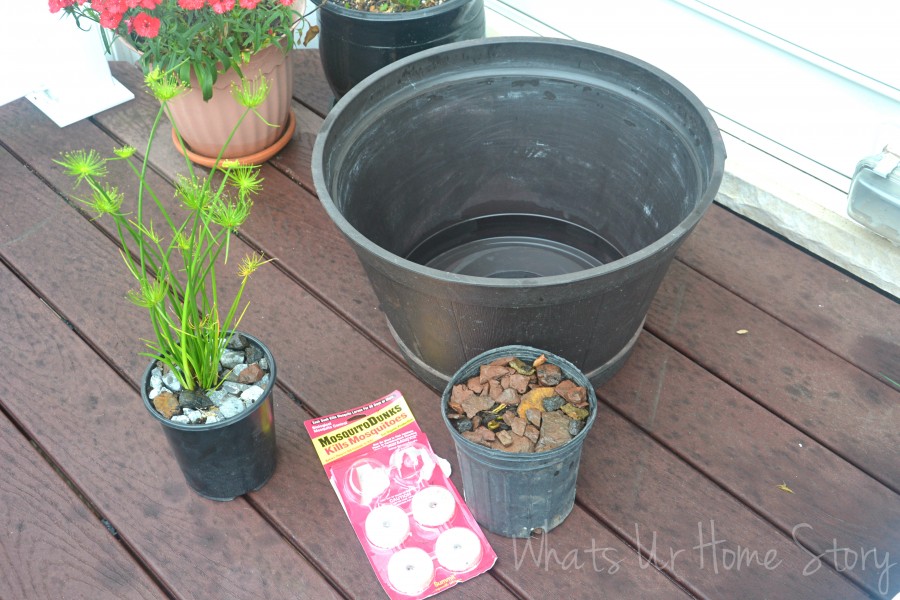 And here we are…..Keeping my fingers crossed that we'll have another great year. The papyrus pot rests on two large stones to give it some height.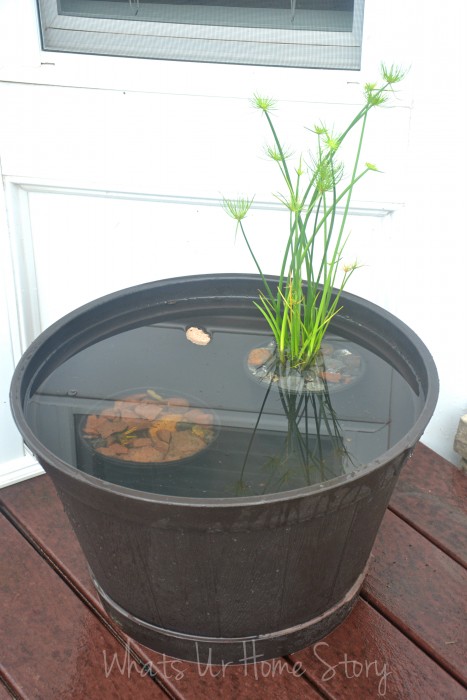 Once we have some leaves on the water lily we'll add some fish in there.
Anyone else setting up a mini pond garden this year?
Other Water Garden Posts You Might Enjoy;