We are back to Kerala, my home state in India exploring my favorite home, of course, my parents'! 😉 You've seen glimpses of the home before (here, here, and here). This time around we are interior design ideas indian style that we might have missed earlier. But before we start I've got to show you my amma's (means mom in our language) WUHS inspiration project. A water garden teeming with guppies in her front yard.
Don't you just love that blood red aquatic canna? Sadly she hasn't had much luck with the lilies. I think it is the same plant (ranunculus aquatilis) that was in Mala's garden that we'd showcased here.
On the porch you are greeted by hanging pots of ferns and a terracotta wind chime. I tell ya these chimes are huge in India. Every road side vendor worth his terracotta weight displays a mind boggling array of wind chimes.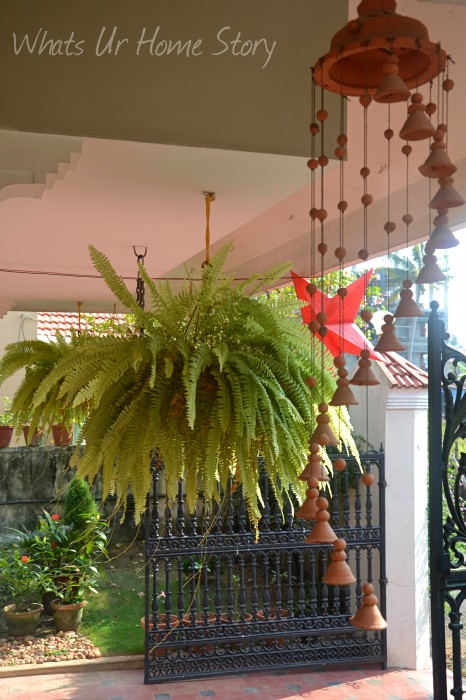 On the living room table is a faux croc skin tray (from Ross for $15.99) with a traditional brass bell, some fake moss rocks (from Walmart, I think was $5.99), a glass bowl with colorful glass beads, and a pothos in a tea pot. Can you believe the tea pot was a gift from my parent's wedding 36 yrs ago?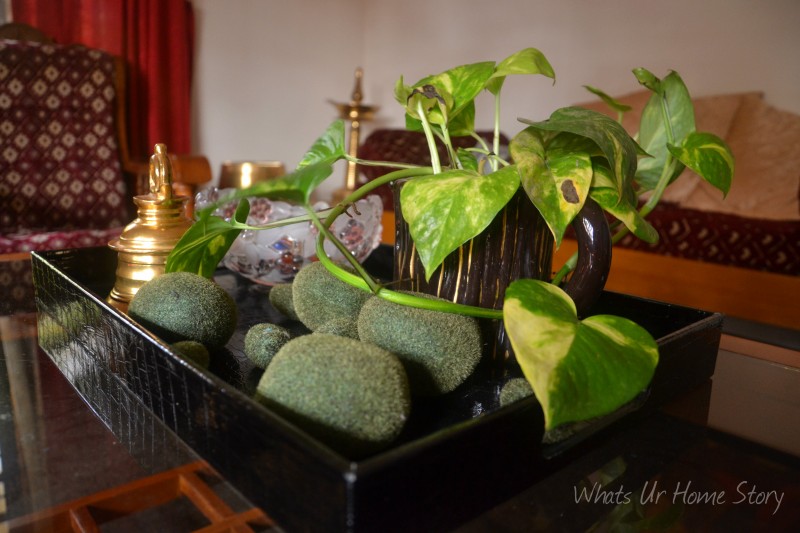 A collection of Buddha heads from Thailand and prints of paintings by the famous  Indian artist Raja Ravi Varma keeps you company as you walk up the stairs.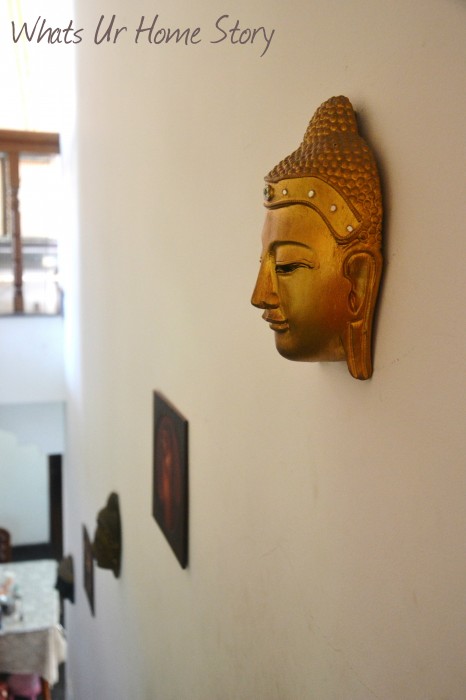 More art, this time by the grand kids in IKEA frames adorn the other side of the stairway. You might recognize the white paisley frames from here. She plans to fill the entire wall with kids' artwork.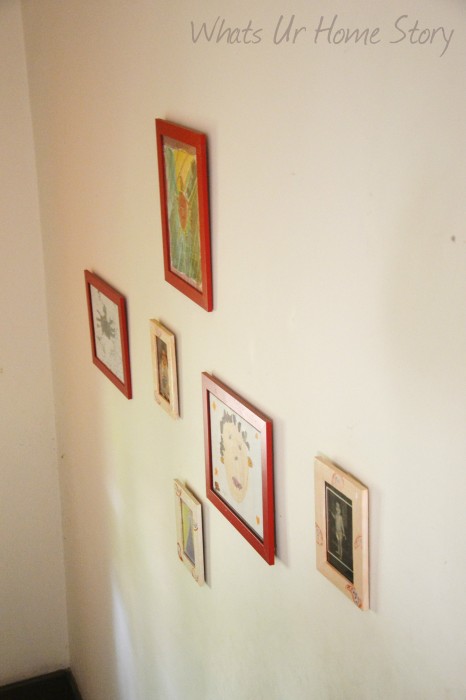 Leaving you with a shot of their prayer room.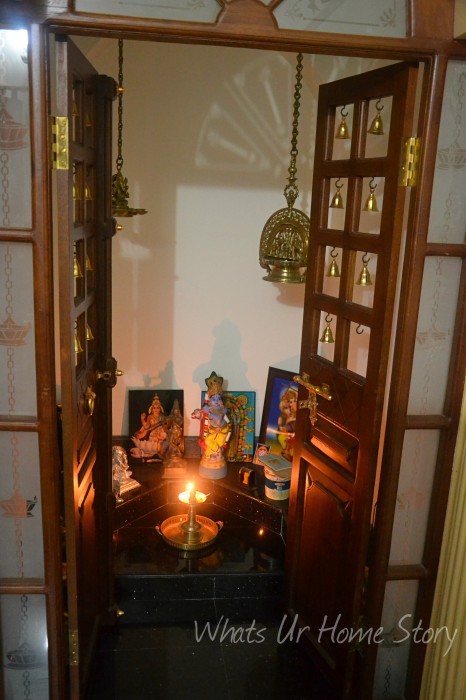 Have a great weekend!