Again, I'm looking to the Washington Post's (Wa Po) House Calls for inspiration. The designer mother and daughter team of Danny Christmas and Shannon Woodward did a fabulous job of turning an unused child bedroom into an inviting guest bedroom. The of  cost of their Splurge and Save versions is $9,388 and $7,375 respectively! You know the drill by now. I try to replicate the style at a much lower budget and you guys tell me how I did. 😉
My take;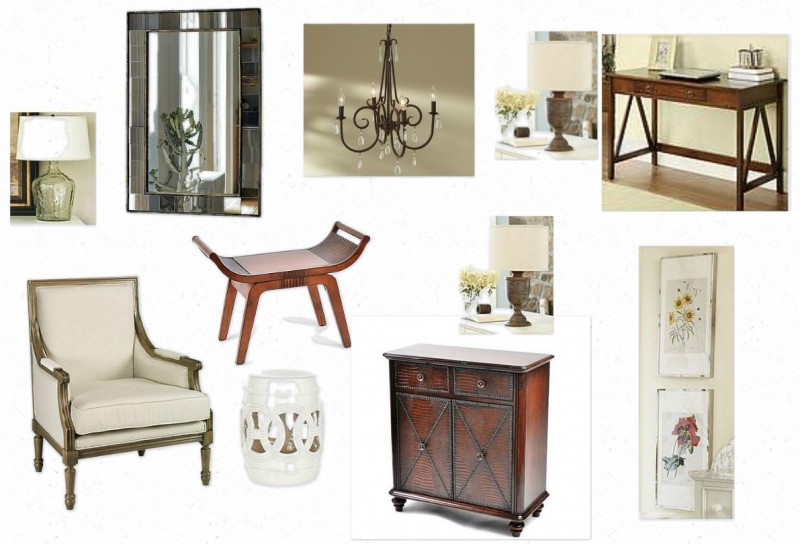 This room has got to be my toughest one so far where I switched out everything except the bed, the mirror over the bed, curtains (they are on sale at Restoration Hardware now if you insist on using silk or else Overstock.com has a lot of cheaper options), floor lamp, and the bamboo shades. All of the above are the same as Wa Po's Save version.  Ready for my room's price tag? $3,279! That is a whopping 56% in savings!
Here's the breakdown.
Nightstand
#1 (Wa Po version) – Avalon nightstand ($999, www.frontgate.com)
#2 (Mine) – Wood Mahogany Bershire Console Cabinet
from Kirklands @$350
Desk
#1  Moreland desk in Rustic Pine ($499, www.ballarddesigns.com)
#2 Linon Home Decor Titian Desk from JC Penny @ $200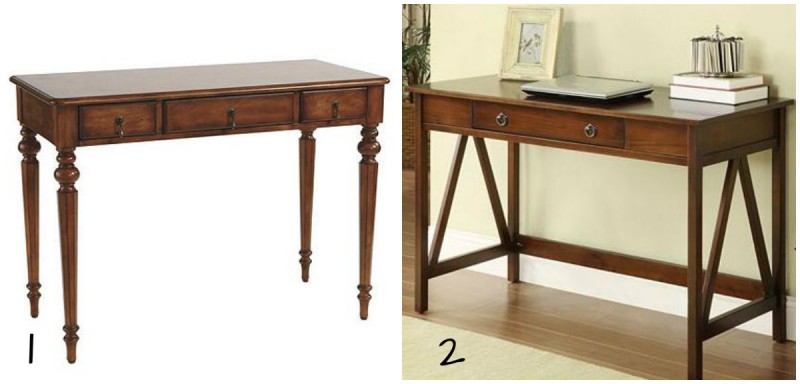 Table Lamp #1
#1  Ethan natural wood and iron stud table lamps ($529 each, www.lampsplus.com)
#2  Salerno Urn Table Lamp for $139 at Ballard Designs though I personally do not feel comfortable spending anything close $100 or over on a table lamp. If it were for my home I'd be scouting the aisles of my local Home Goods to find cheaper knock offs.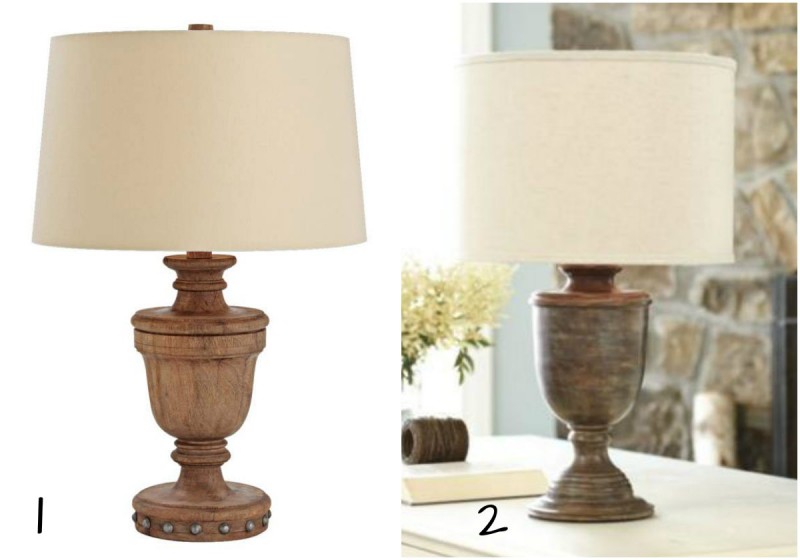 Table Lamp #2
#1 Quatrefoil Cage table lamp ($369) from www.shadesoflight.com
#2 Bordeaux Table Lamp for $149 again from Ballard Designs.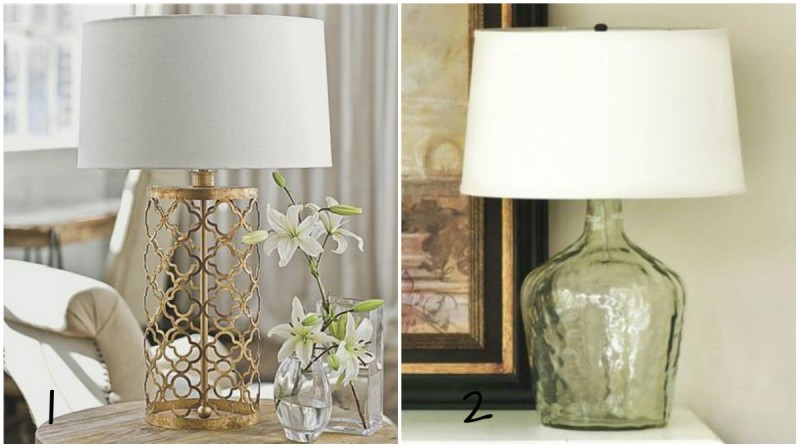 Chandelier
#1 Je T'aime chandelier ($399) from www.shadesoflight.com.
#2 Audrina Chandelier from Pottery Barn for $169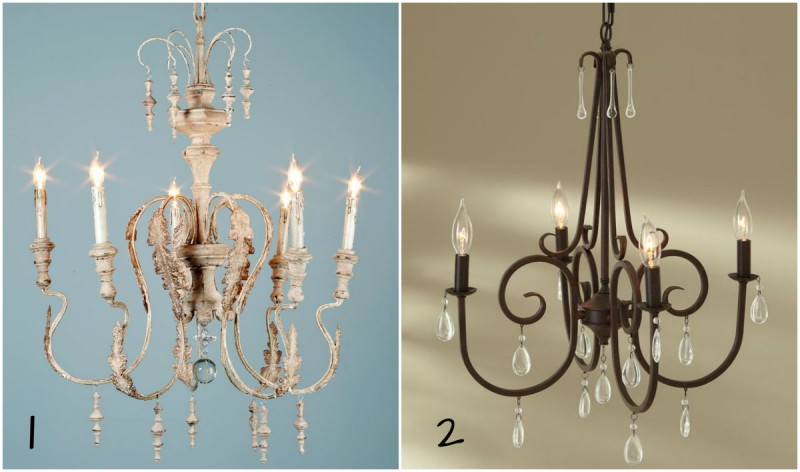 Chair
#1 Linen cane-back chair ($899, www.wisteria.com)
#2 Marie Arm Chair from Home Decorators ($389)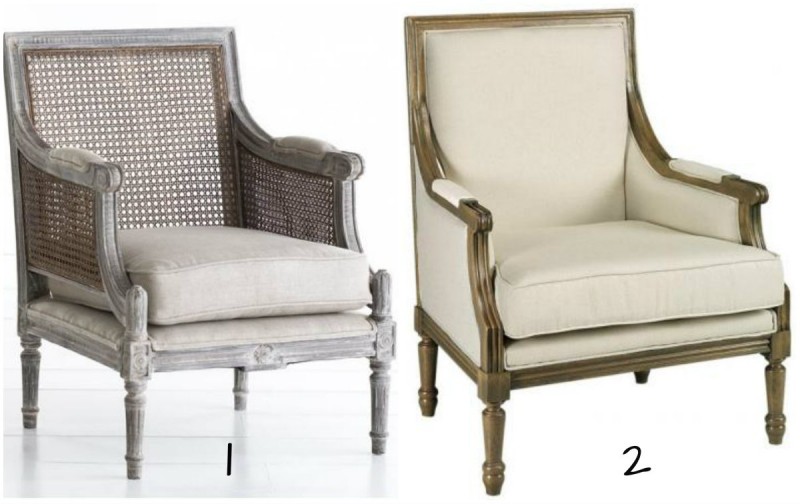 Garden stool
#1 Interlocking rings stool in white ($219) from www.wisteria.com
#2 Safavieh Knotted Rings Ceramic Double Coin Garden Stool for $112 from Amazon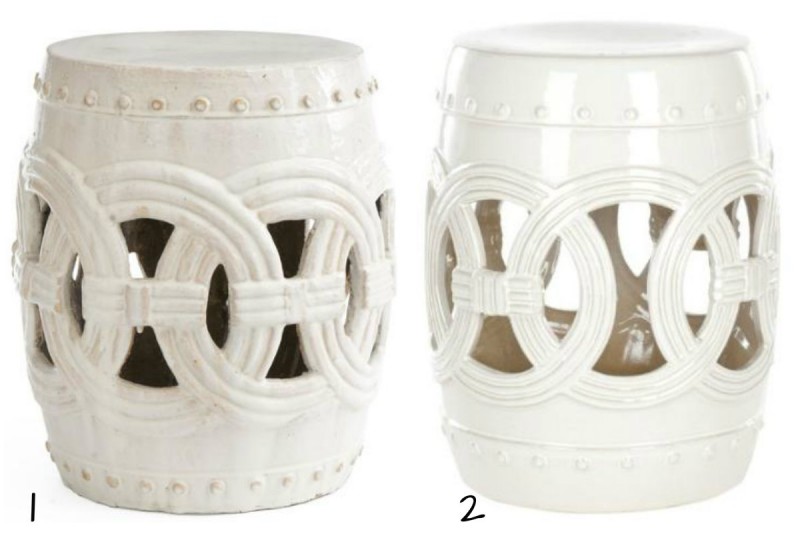 Stool
#1 European Barley Twist stool ($399) from www.wisteria.com
#2 Wood U-Shaped Vanity Bench Stool
from Kirklands for $100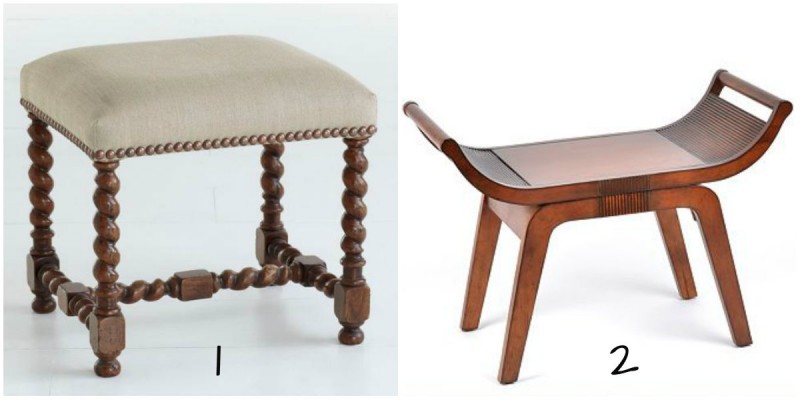 Mirror
#1 Iron "bamboo" mirror ($495) from www.horchow.com
#2 Antique Tiled wall mirror from West Elm for $149. Again I would look in Home Goods for a cheaper version.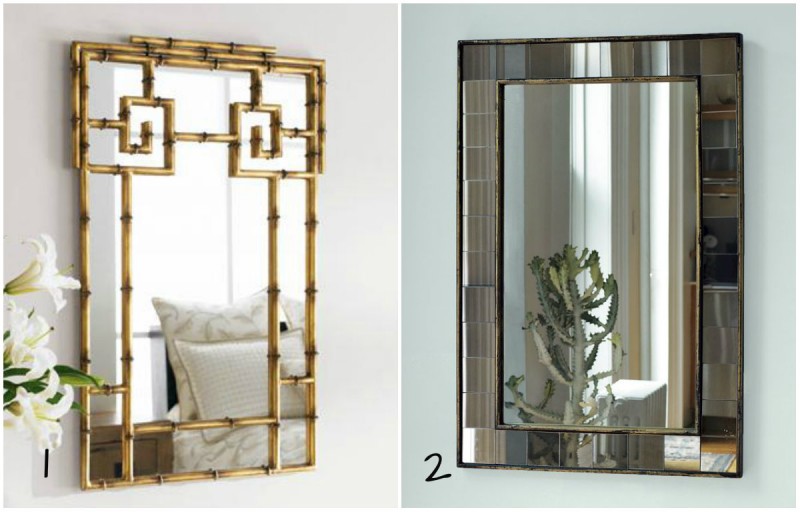 Art
#1 Large framed intaglios ($695 for a pair) from www.horchow.com
#2 Nickel plated Framed Botanical Prints for $89 each from Pottery Barn. You can most likely get similar pieces on Craigslist, thrift stores, or IKEA for less.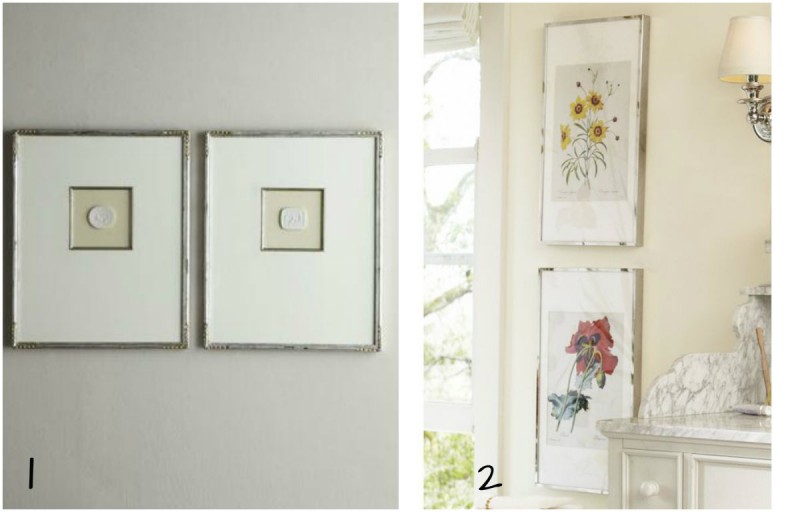 So what do you think? Do you agree with spending a lot of money on decorating a sparely used guest room? Don't get me wrong, I'm all for making my guests feel right at home. But does a room that gets used a few times a year warrant a huge budget?