I know, it's only the middle of Feb but hey we are having a mild winter. Coming from the tropics, I will take the heat and the humidity any day over the cold. So forget the cold, let's jump into spring by taking a quick look at my mom's tropical garden.
One of my favorite flowers of all time, the crepe jasmine is so prevalent in Kerala. It would definitely give the state flower, the golden shower, a run for its money if not for the religious significance and seasonality associated with the state flower. In its original form these are mid size shrubs that can grow pretty tall if left un-pruned. I guess amma took the easy route and went with the dwarf variety.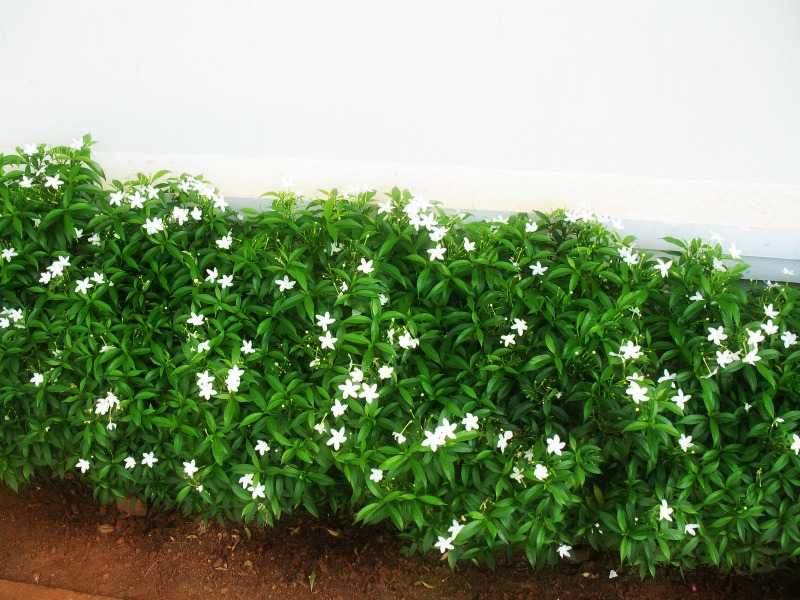 Another tropical beauty, the moss rose. I saw these in Virgina Beach last summer. They looked so pretty lining the roads. Notice the ingenious planter made out of split PVC pipes?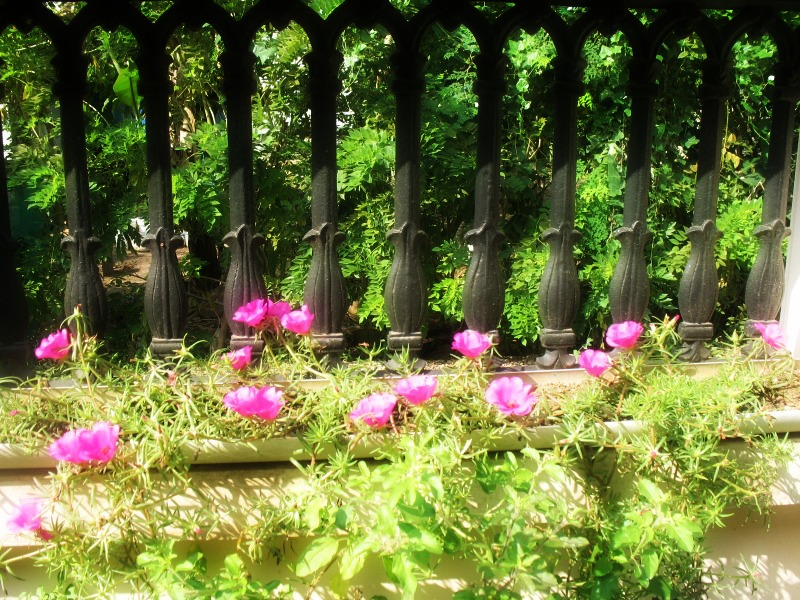 How can you talk about an Indian garden and not mention the bougainvillea? Again the most popular variety now a days is the dwarf bougainvilleas as they are easier to maintain and take up less space compared to the huge shrub that it can become in its true form.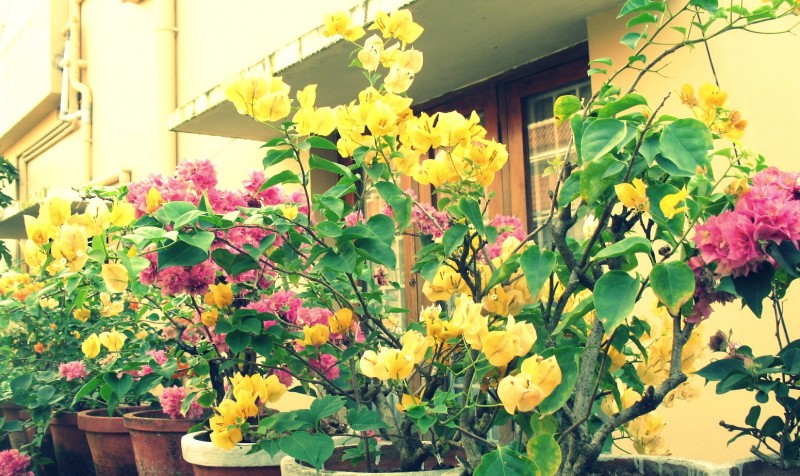 As you can see, I finally tried my hand at some fancy editing in Picnik! 🙂 More of these beauties in the 'cross process' mode.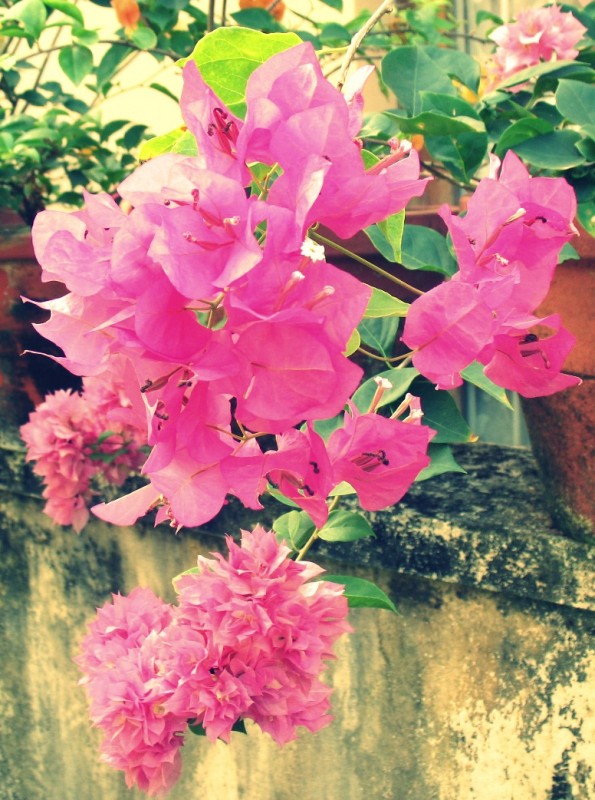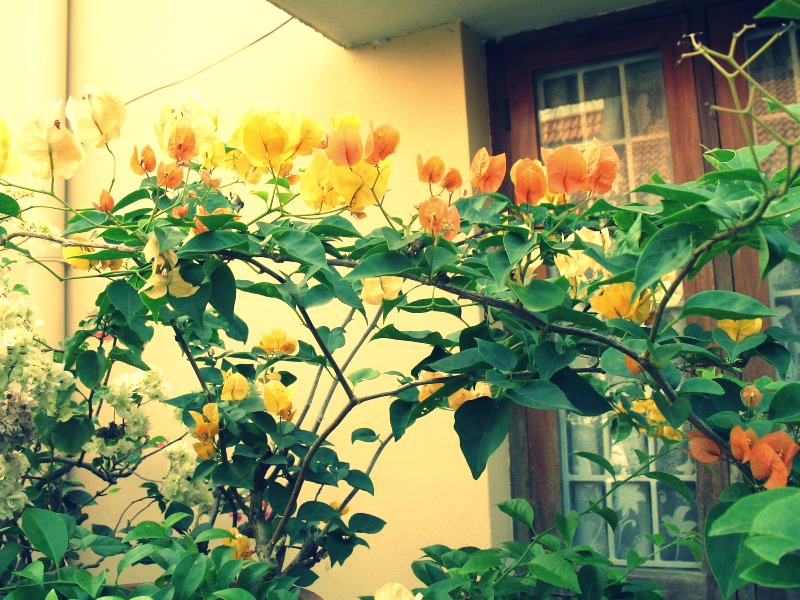 This variety of lantana is a wine and would drape over anything effortlessly.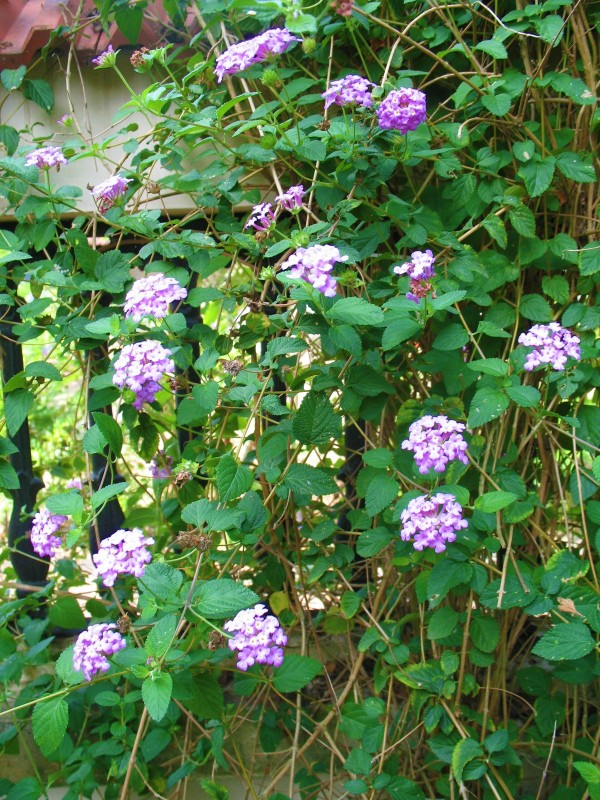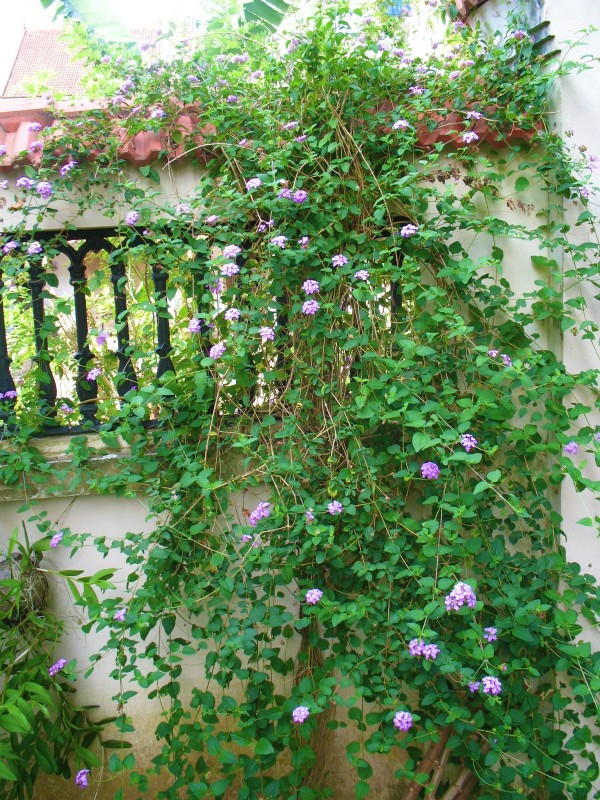 More lantana draping the other side of the fence;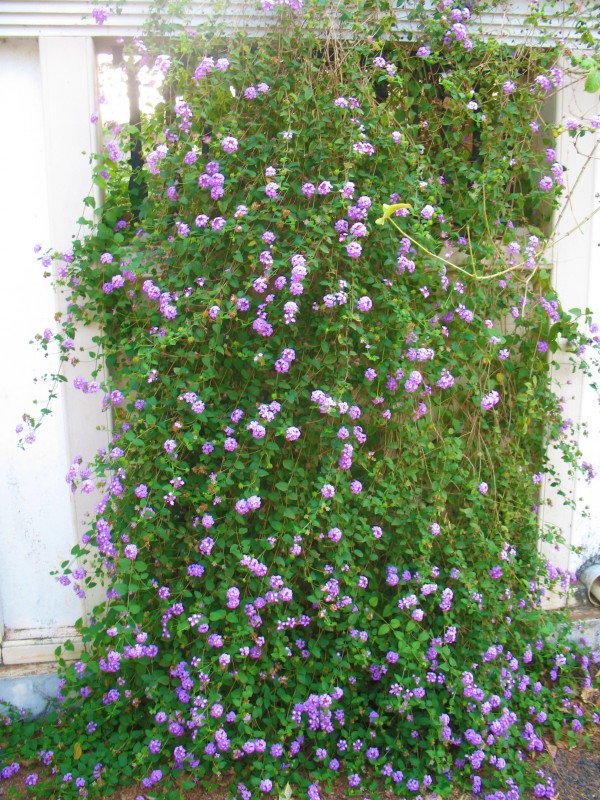 Below is a Wrightia or artic snow flower, a plant native to  Sri Lanka, with their neighbor's house in the background.  See the intricate details next to the terracotta tiles? Another characteristic of Kerala architecture; a post on that coming soon.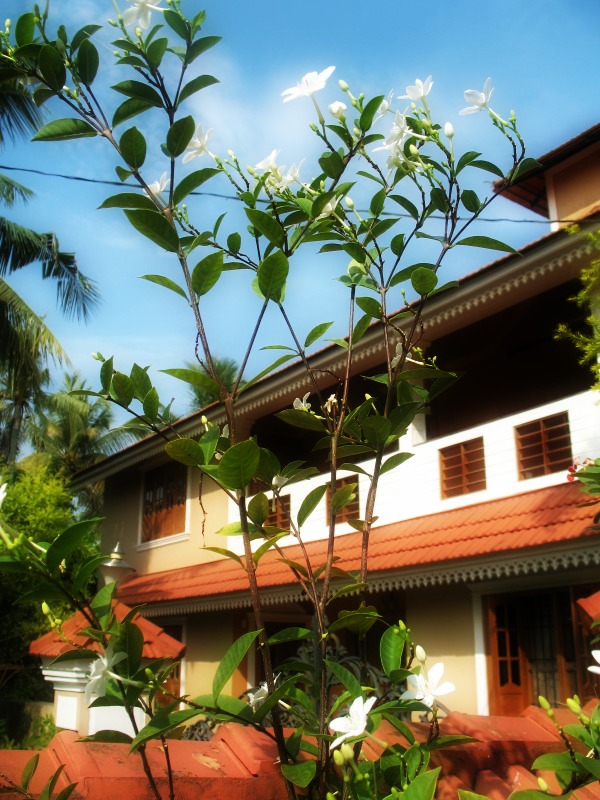 Had a tough time finding this guy's name, the wild petunia.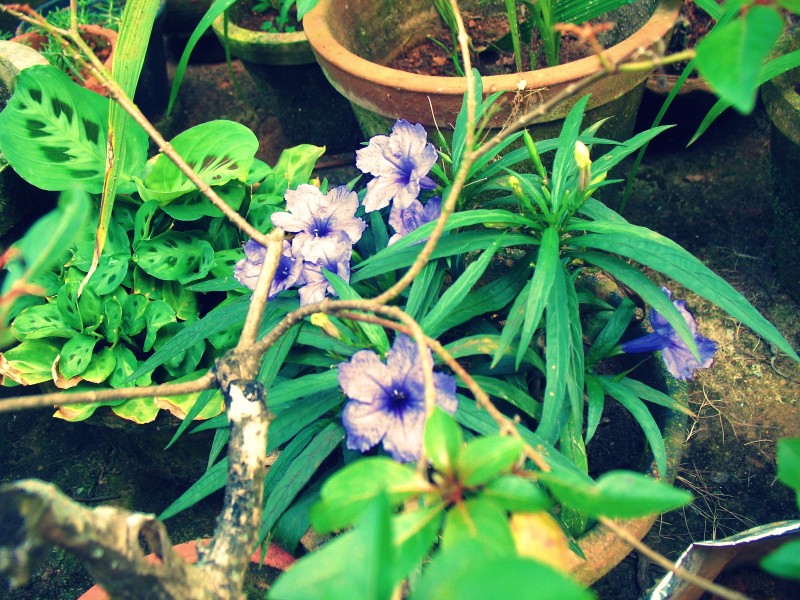 Amma also has a pretty big euphorbia collection in every color that you can get. I still prefer the tried and tested red. This one will always have a special place in my heart, my first real gardening venture growing this guy in an old shoe back in 5th grade. I came up with idea of using the old shoe myself and was so surprised when everyone said how cool that was. What more would  a 10 yr old want?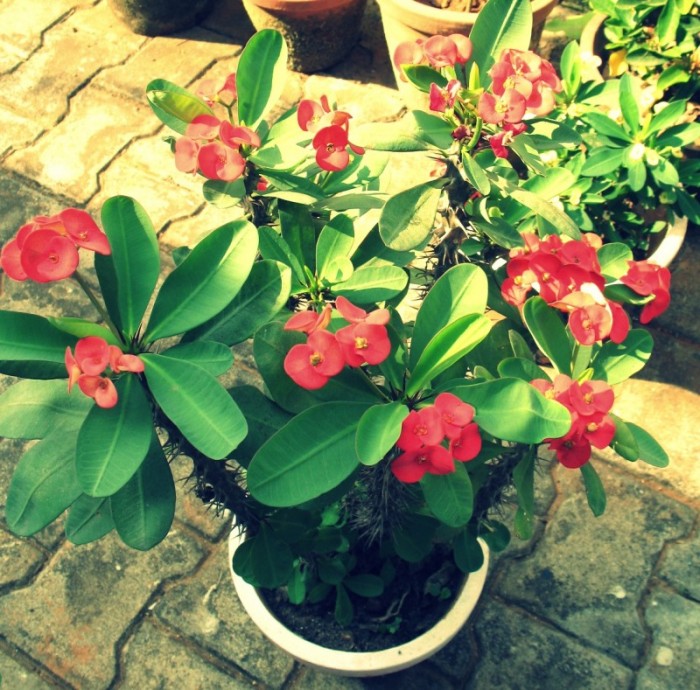 You can grow most of these plants as annuals in the US. So are you ready for spring? I know I am so…ready!
PS: Like what you  see? More about my mom's home here.