After last year's lack luster performance this year my water garden is rocking. The water lilies are back, blooming like crazy.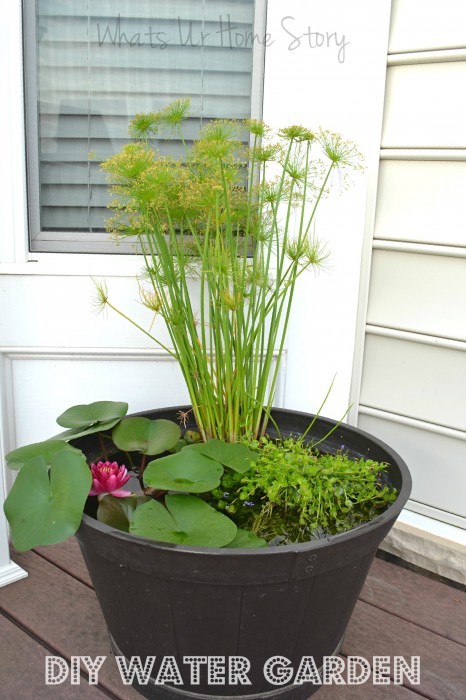 If it is your first time here, you can get the details on how to make the water garden in this post. About the water garden plants; the tall plant is the dwarf papyrus and the creeper is the blue moneywort.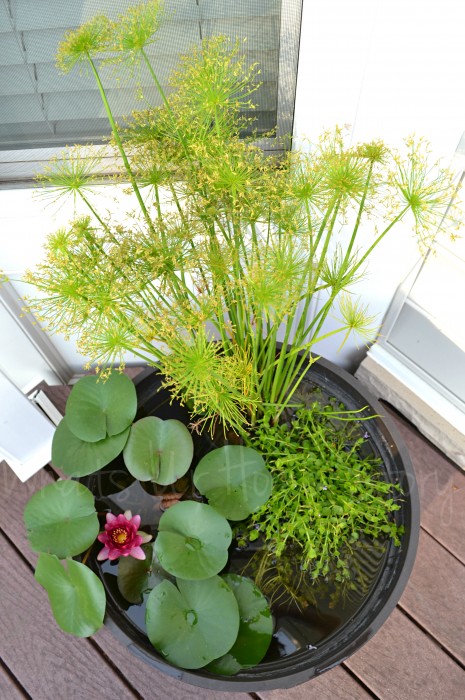 I took the pic in the morning before I left for work as the lily was opening up. Will have to wait till the weekend to get a shot where the lily is fully open.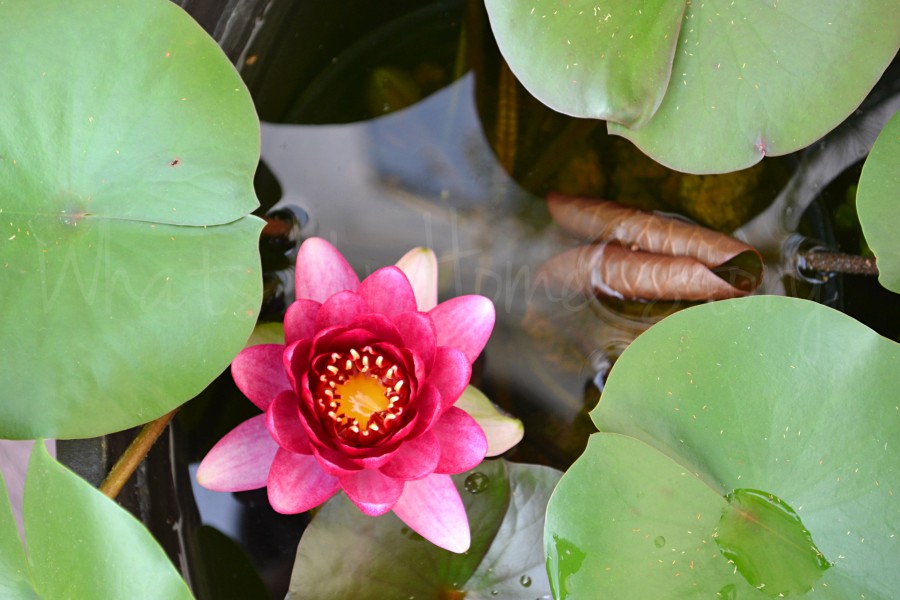 This year's lily seems to be slightly different from the previous one I had. The leaves are more leathery and taller and flower's center is different. Again didn't get a chance to examine it closely 'coz by the time I got back from work it was all closed up.
Surprisingly I haven't changed the water since we added the fish more than two weeks ago. We have either the frequent rains or the two mollies who seem to be voracious feeders (gave them fish food only on day 1) to thank for that!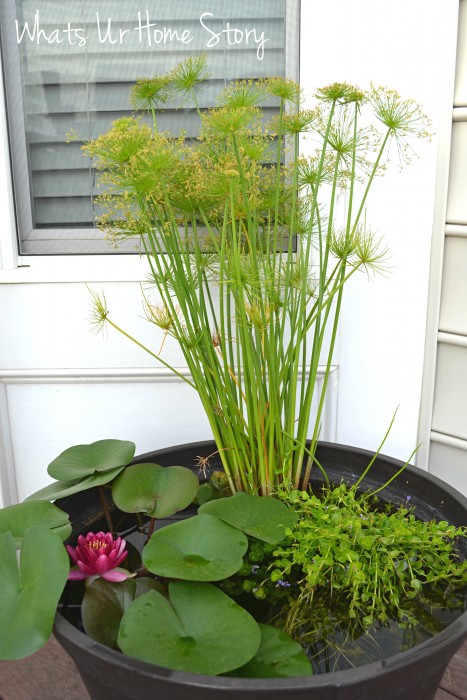 Two more water lily buds are shooting up. So rest assured, I'll have blooms for the next two weeks. I'm really excited how it turned out this year.
What do you think? Do you like water lilies too?
Other Water Garden Posts You Might Enjoy;