The weather around here is great and thankfully my allergies have gone too. For today I had planned on showing you some July 4th decorating ideas. But I'm such a last minute party planner when it comes to decor (not food that I plan weeks ahead ;)) that I just end up using what I have and some $2-$3 Micheals finds. Last year's July 4th table was no exception.
Flowers from the garden in a glass with patriotic pinwheels from Micheals.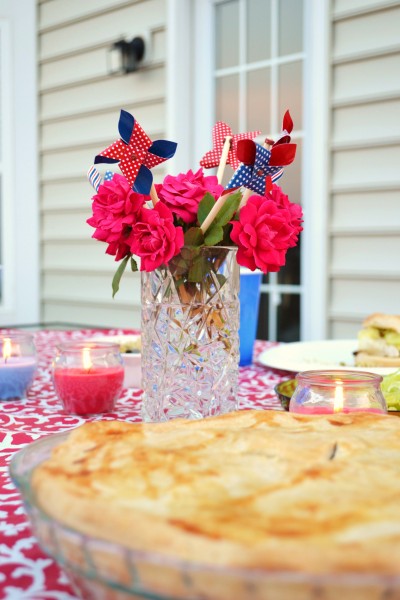 This year I got some mini flags for 50 cents each at Micheals. Will think up something by Thursday. How do you decorate for 4th of July? Do you go all out?
In other news we added 2 mollies, Fierra (yellow) and Spot, to our water garden.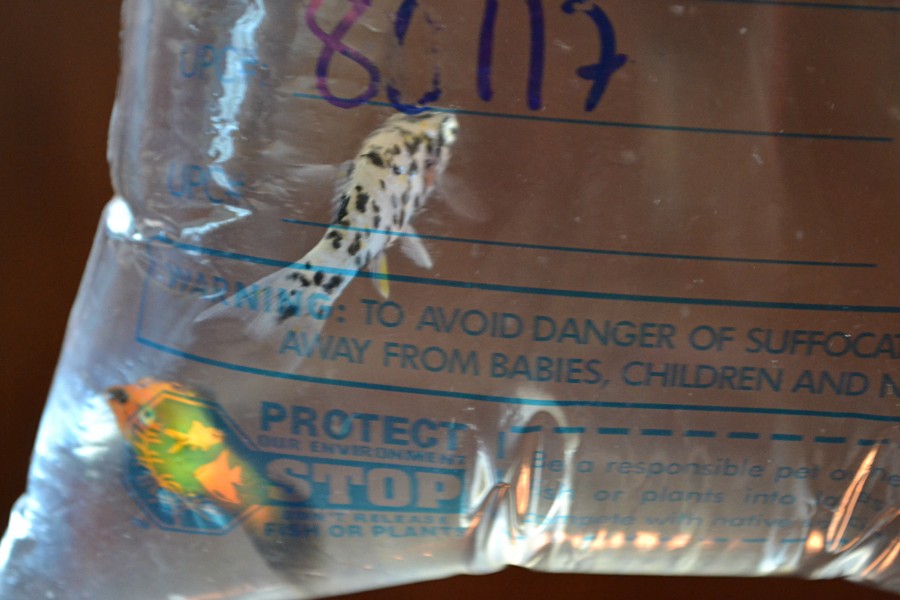 And the dwarf papyrus flower that I had left submerged in the water seems to be rooting.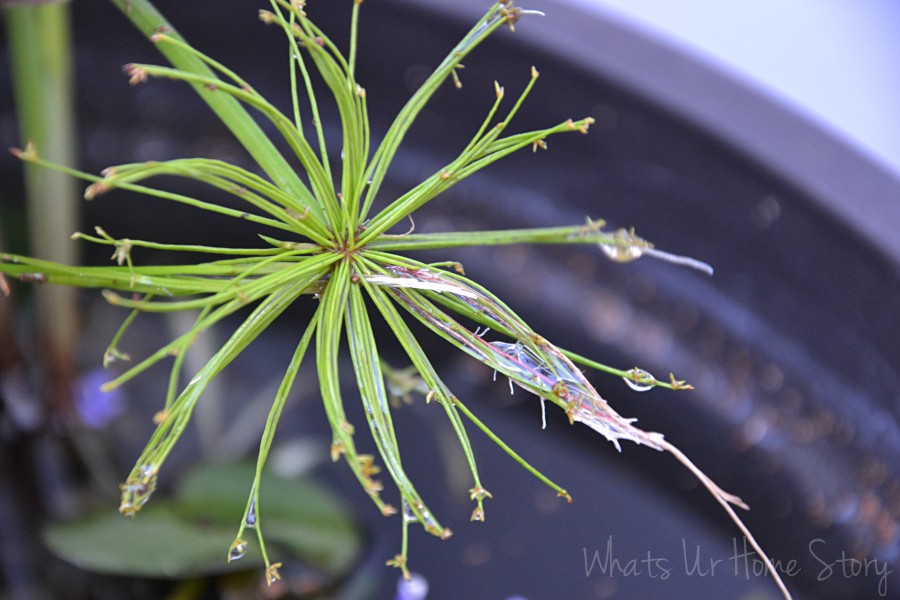 Now we are all waiting patiently for our first water lily of the year……………..