Two weeks ago we had gone to Ladew Gardens in Maryland. The gardens were established in the 1930s by socialite and huntsman Harvey S. Ladew, who in 1929 had bought a 250-acre farm to build his estate.* It is a very beautiful and serene place where fabulously manicured views greet you at every corner. Out of the gazillion pics we took that day I shortlisted 18. You guessed right, I'm gonna split it into two posts, 'coz I'm having a hard time picking just a few. Enjoy!
As soon as you enter you see the hunt scene,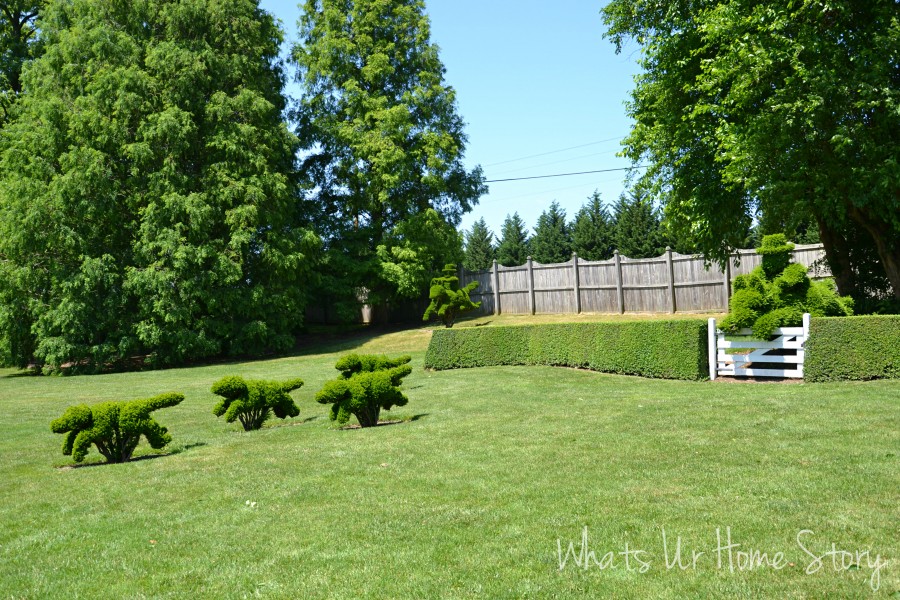 A close up of one of the dog topiaries with my monkey #1 hiding behind it.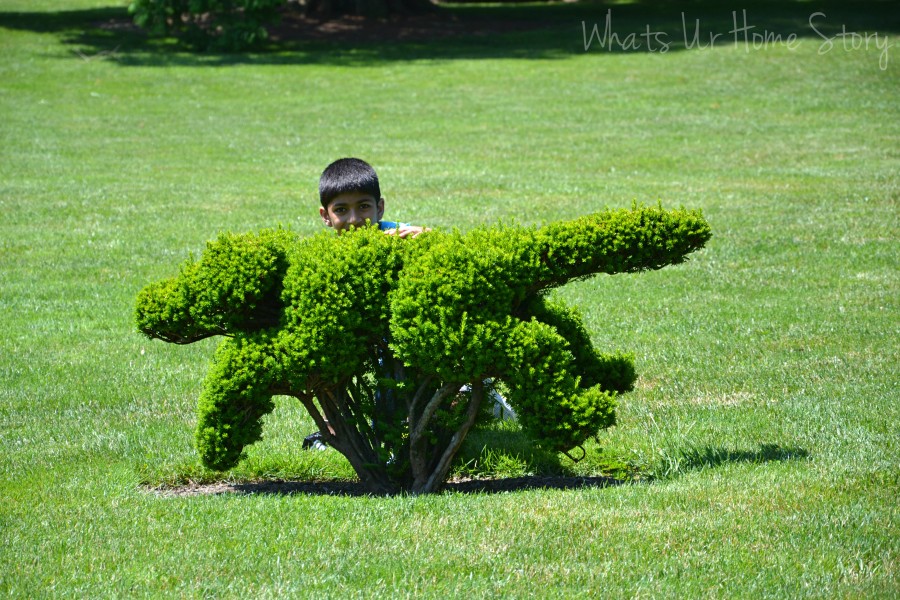 The garden is set up in such a way that where ever you are the view leads you back to the home,
Debuting on the blog, B and of course my monkey #2. 🙂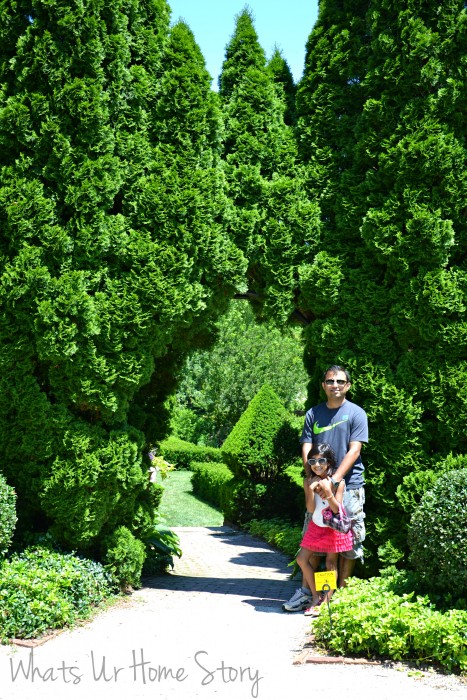 Don't be fooled by all the topiaries in these pics, the garden is divided into 15 rooms each with its own theme, like this rose garden.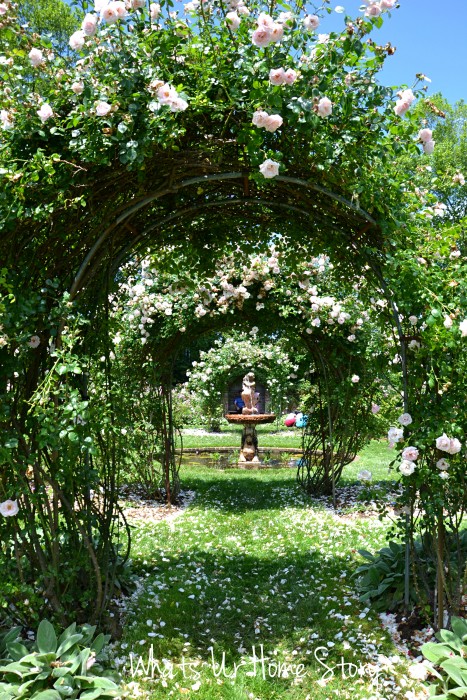 And the water lily garden,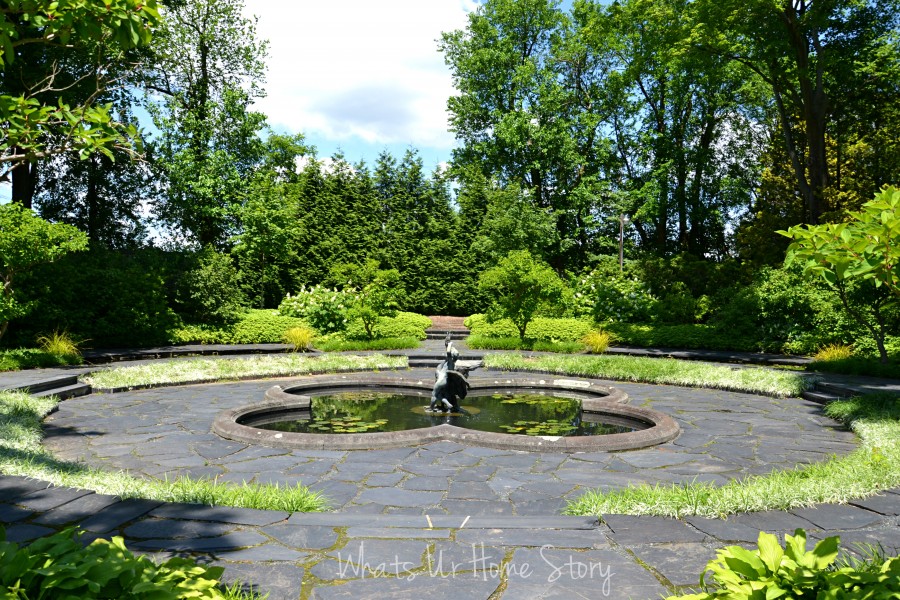 The Japanese garden………….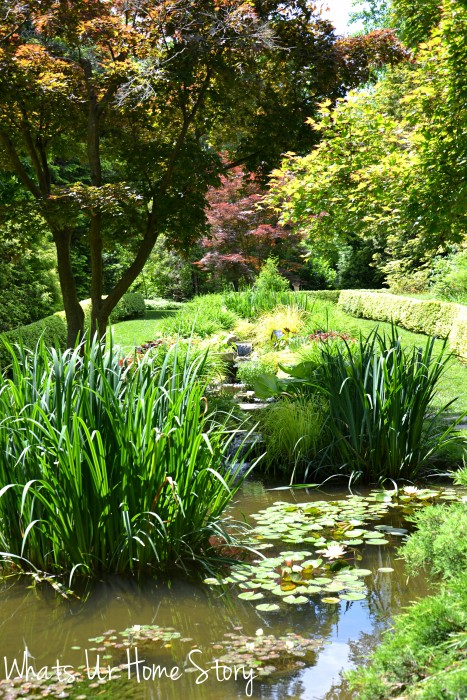 The list goes on…..It was not just topiaries and garden rooms, there were flowers galore.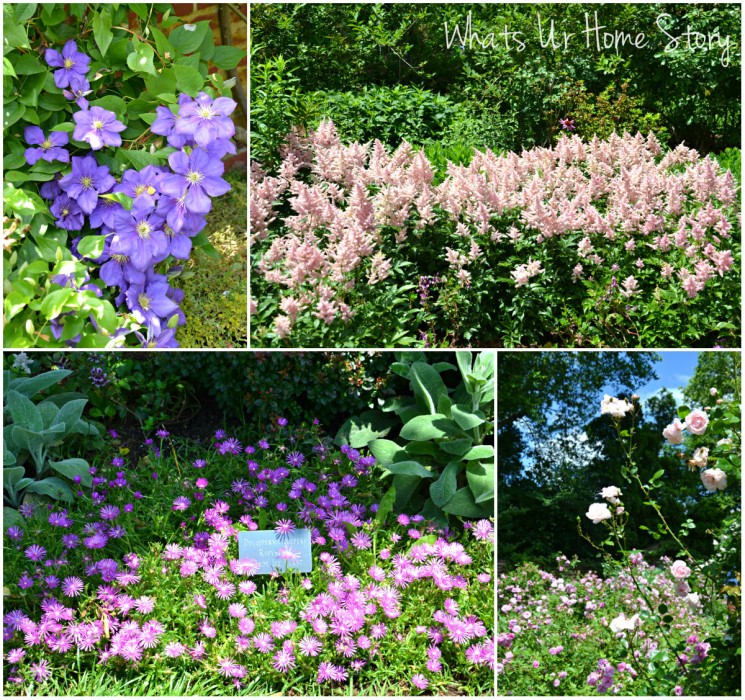 Leaving you with a shot of their famous swan topiary.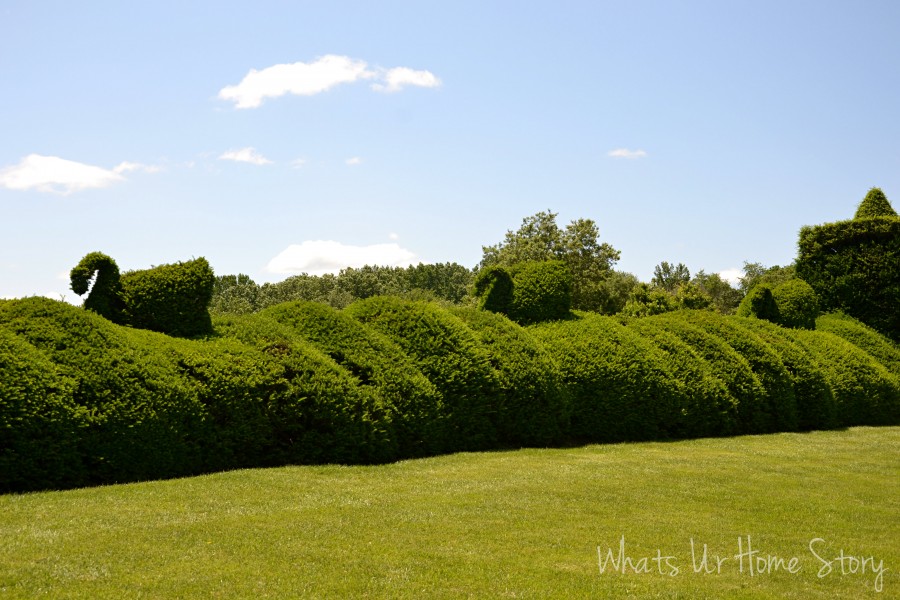 Happy July 4th to you! It's a 4 day long weekend around here. So see you Monday!
* Source: Wikipedia