Two weekends ago we had gone to the National Zoo with my in laws. Every time we go to that neighborhood we take a different route and on every route we find beautiful homes. This time it was the Van Ness St  and for once I remembered to take pics. Last two times I forgot. 🙁
First some info on this style (found most of it on CNN Money). Tudor homes are based on the architecture of England at the end of medieval times. Half-timber framing, stucco walls, turrets, arched entryways, substantial chimneys, and steeply pitched roofs with cross gables are characteristics of this style. Though initially the Tudor homes built in the US were mansions by the 1920's the style spread to modest income neighborhoods. This particular DC neighborhood is pretty coveted and is very family centric, definitely upscale.
Headsup: Pics are not great as I took them with my Iphone from a moving car.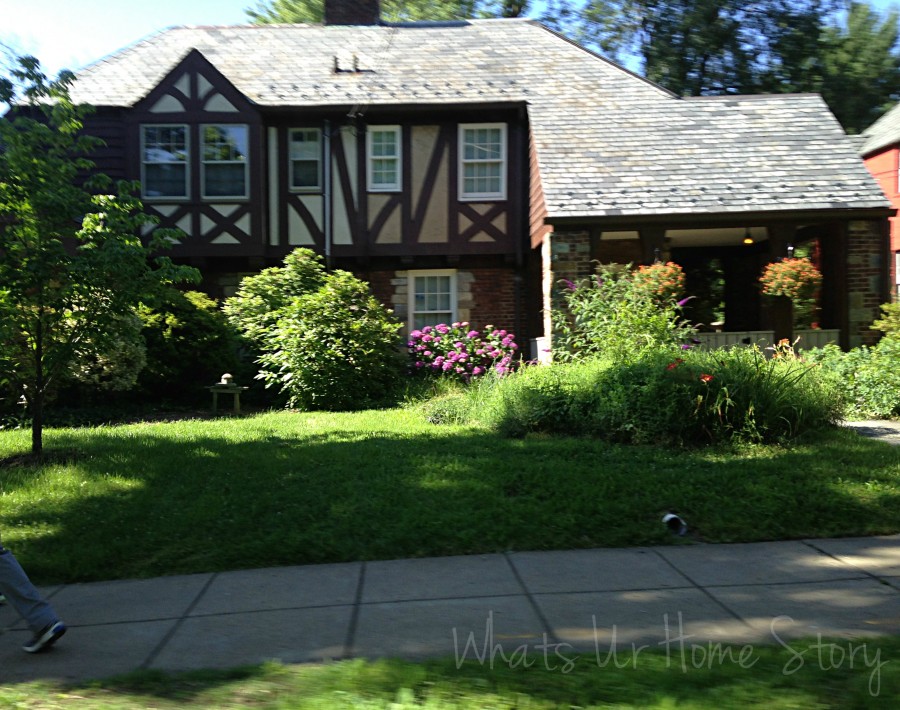 Here's a full shot of the same house that I took on the drive back. Actually this was the only house that made it to my camera twice! I might have really liked it. 🙂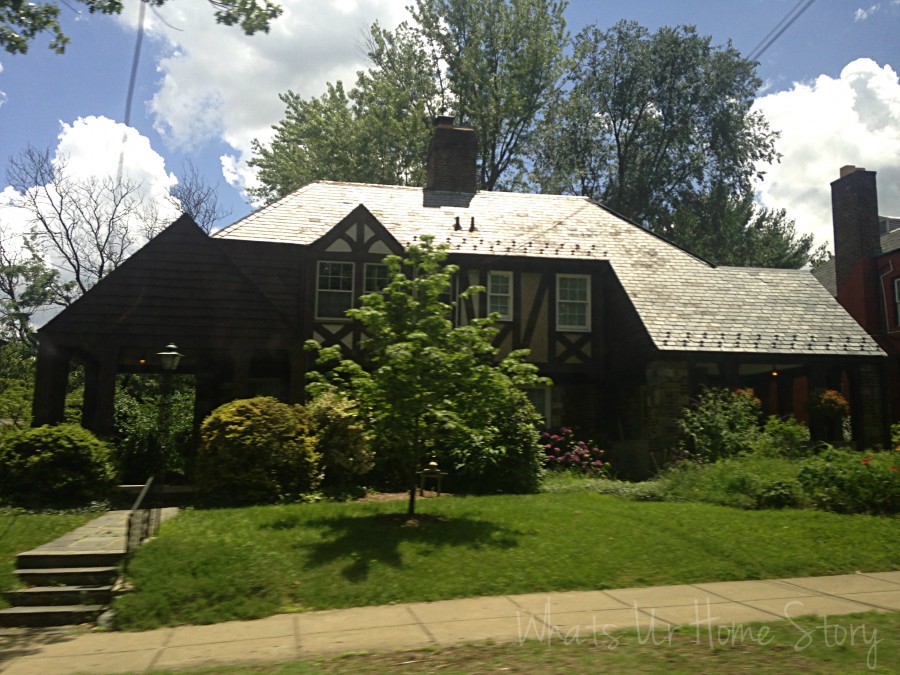 The homes sported varying levels of "Tudorness" (not sure if that is even a word). Some went all out like this beaut,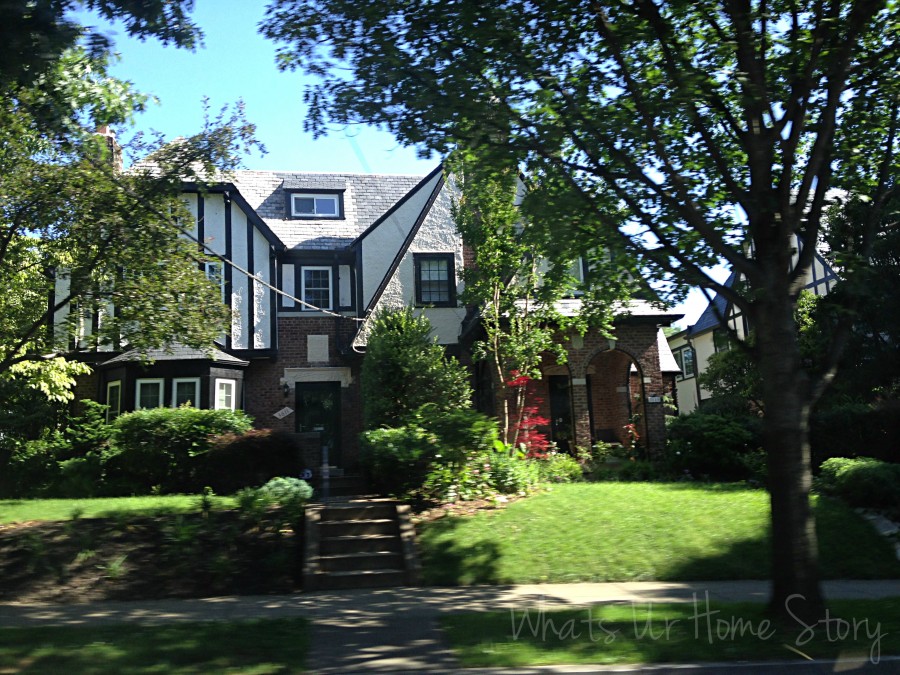 or this. Look, this one even has two fireplaces!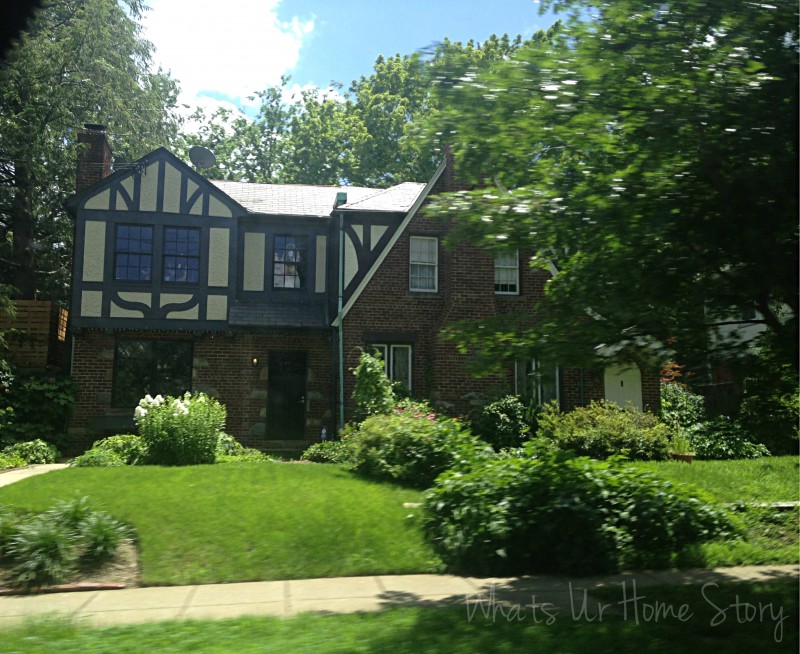 While others were halfhearted attempts.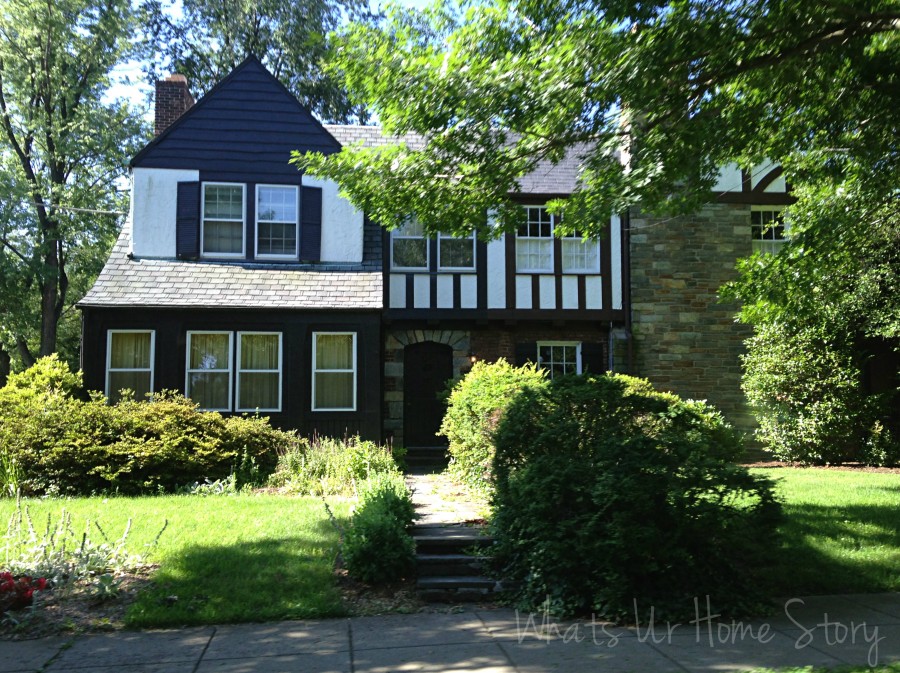 Irrespective of the year they were built or their level of "Tudorness" they have an old worldy feel to them. We had a few of them in our old neighborhood back in NJ. Whenever we used to drive past those houses I would tell B, "Won't it be fun to live in a house like that?"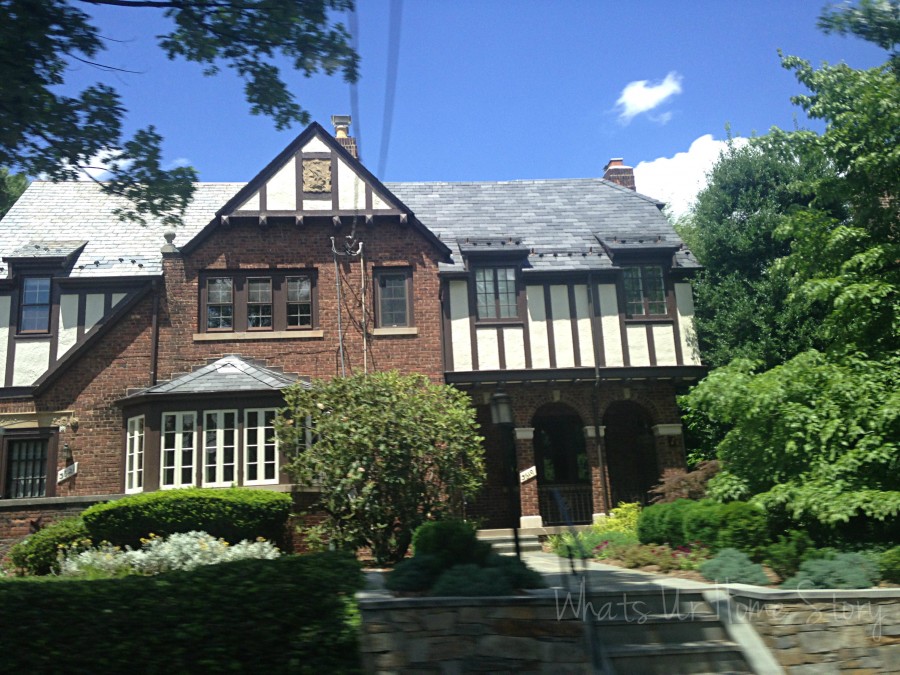 Do you like Tudors too? Even better, have you lived in a Tudor home or know someone who does? How is the inside? Does all that character carry over to the inside too?