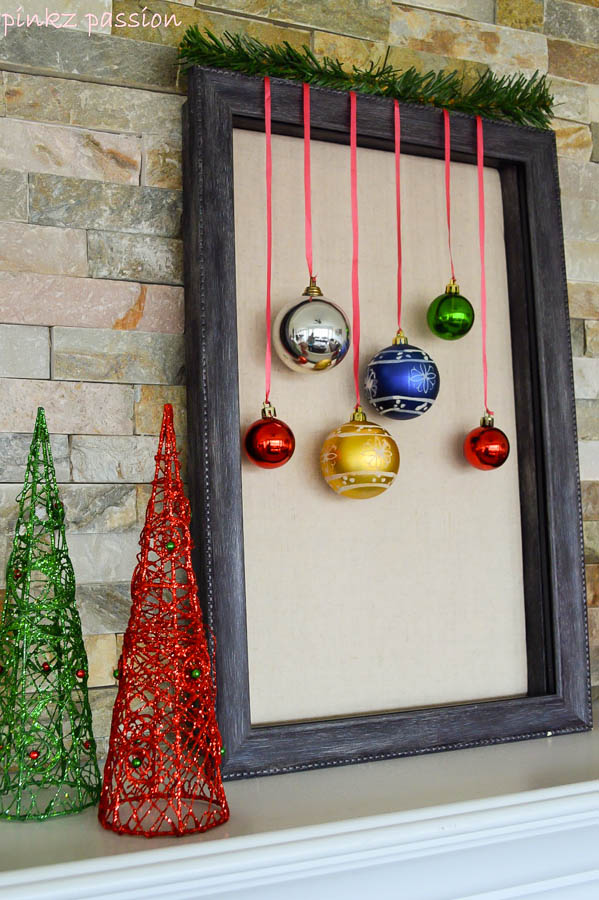 Today we have another reader all the way from Canada sharing her holiday home, Pinkz.  She also happens to be a new blogger at Pinkz Passion, a lifestyle blog where she shares her creativity and travels.
Her holiday decor is fun and colorful filled with pieces that she has DIY'd like the above shadow box dressed up with ornaments on her mantel.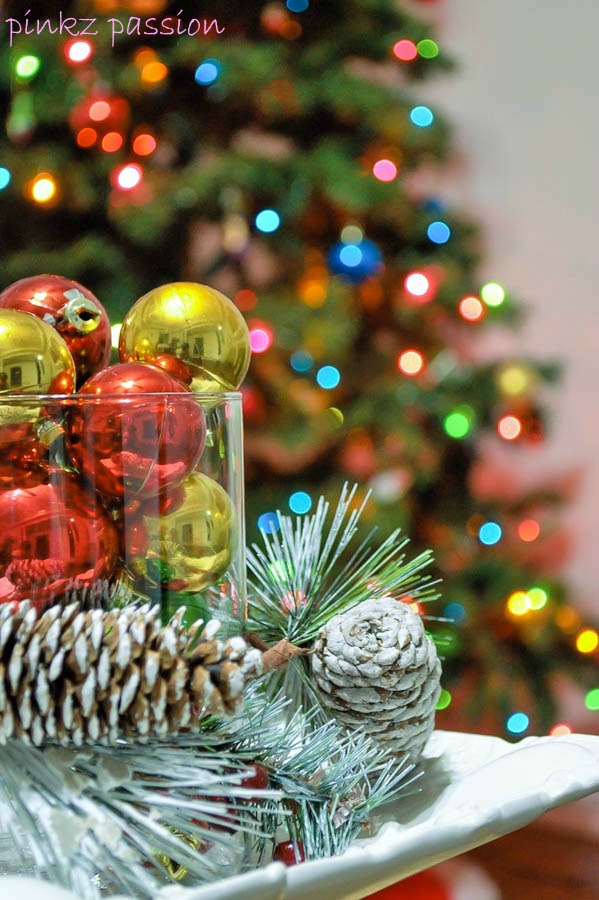 Or these simple yet very pretty centerpieces……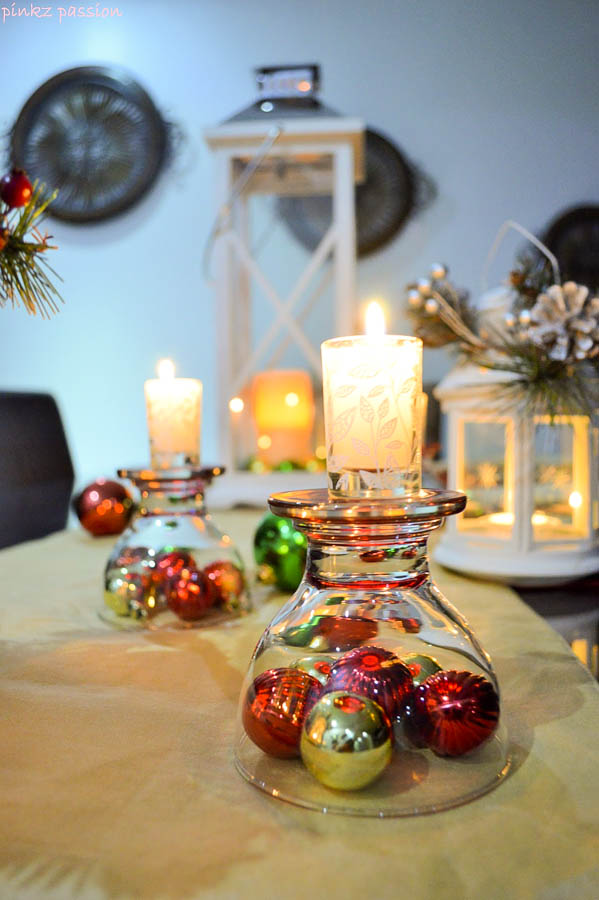 Oh my…..I'm in love with both the shadow box and these upside down glass candle holders! Totally gonna copy them Pinkz. 🙂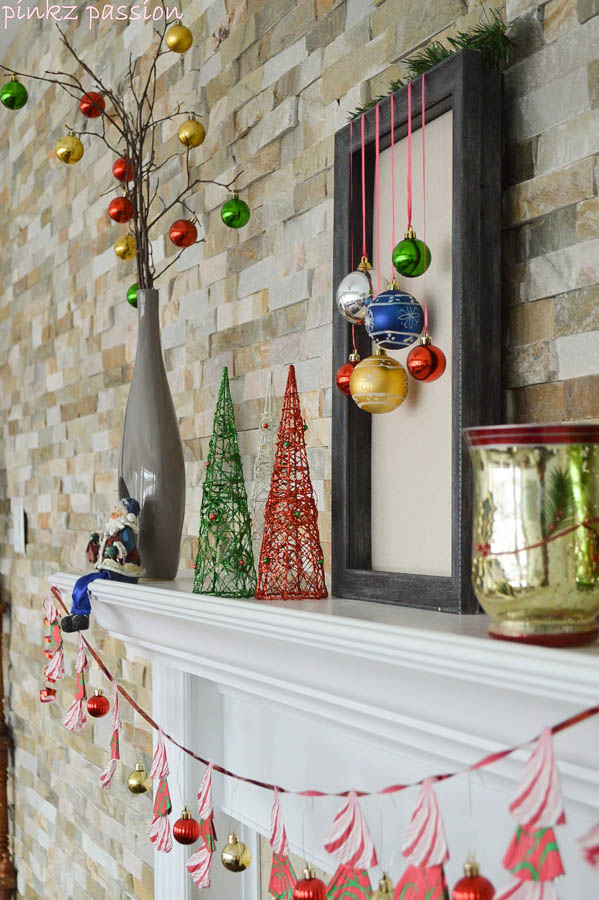 The garland on the mantel is made of cupcake liner trees and of course ornaments. The girl has a way with making magic with ornaments. Look at her twig tree!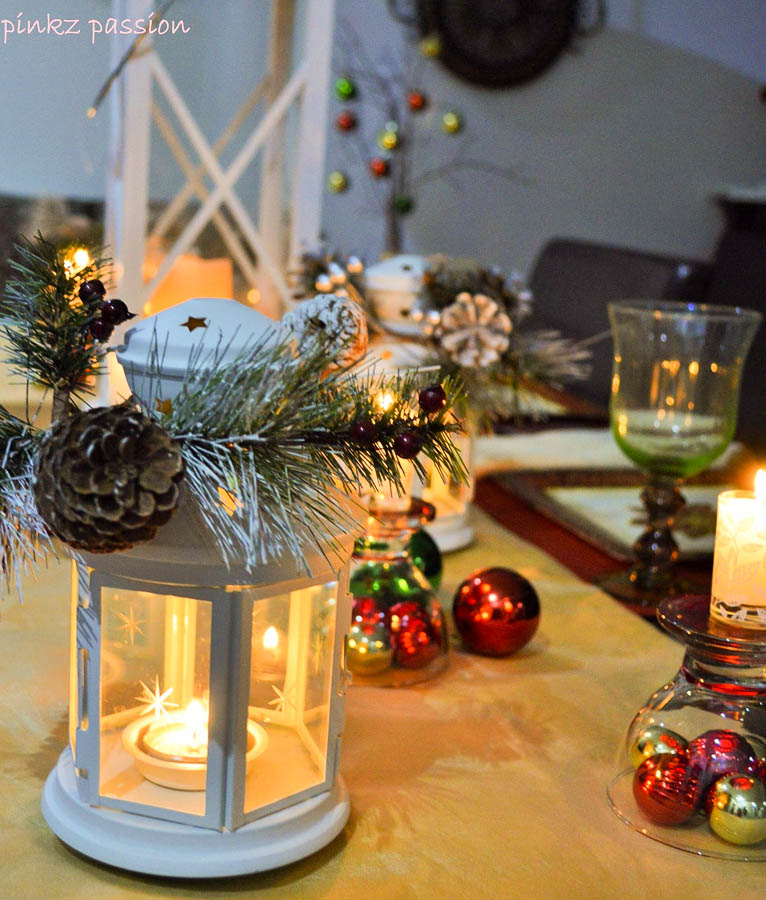 Seriously, I never thought a few bags of ornaments can completely transform a home into a magazine worthy festive fiesta!
Do hop on over to her blog for more holiday pics. While there definitely checkout her travel posts. Beautiful! Now I want to visit Canada!
How is your holiday decorating coming along? Want to share your holiday home with us? Email me at [email protected]
PS: Don't forget to enter the Last Minute Christmas Cash Giveaway!