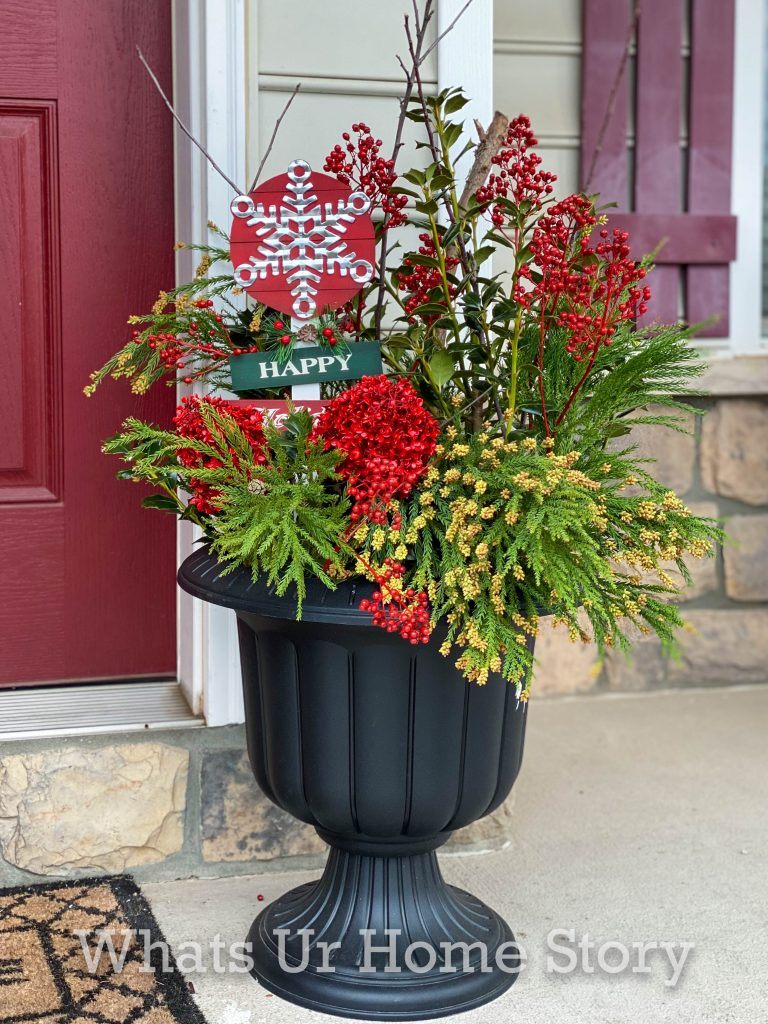 The Christmas fever has hit us and yes the tree is up but before I share those pics thought I'll share a few easy Christmas decorating projects. First up is this outdoor Christmas planter which cost me $4 to make. That's how much I paid for that holiday sign at Walmart.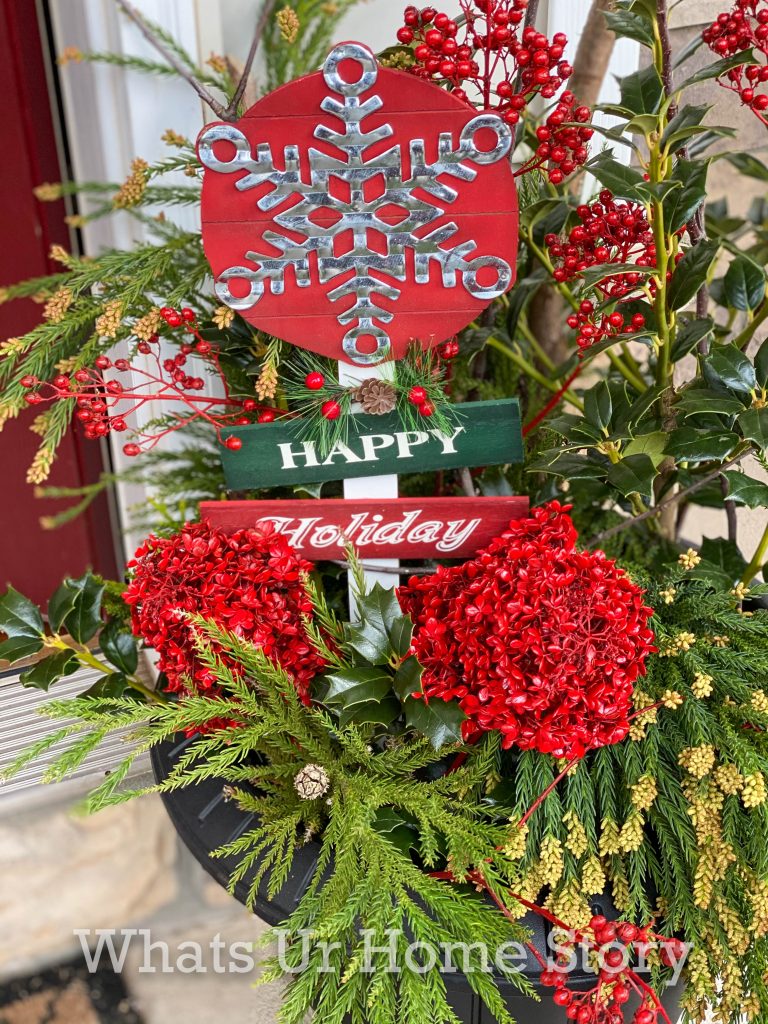 Rest of it has been sourced from my yard. You might remember the black urn planter from the Hello sign tutorial post. The red splashes of color are dried hydrangeas and crepe myrtle pods spray painted red.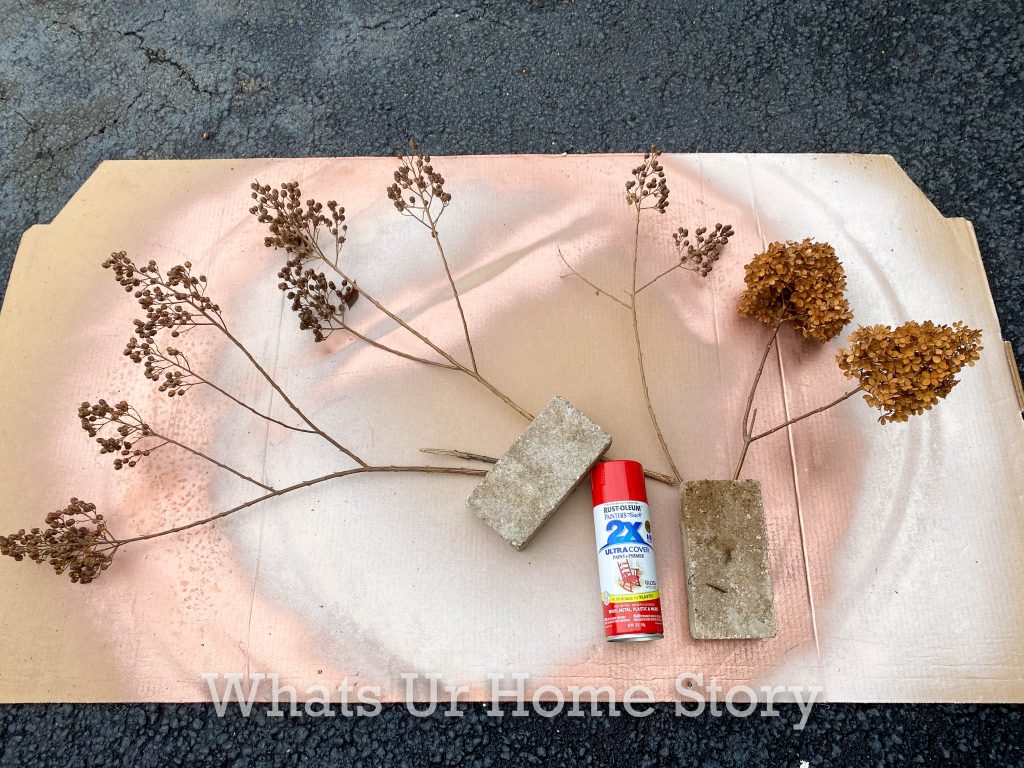 Just a coat of paint on both sides is all it took. Since it was windy outside I had to weigh the stems down with bricks. And yes, I always have some red spray paint lying around. 🙂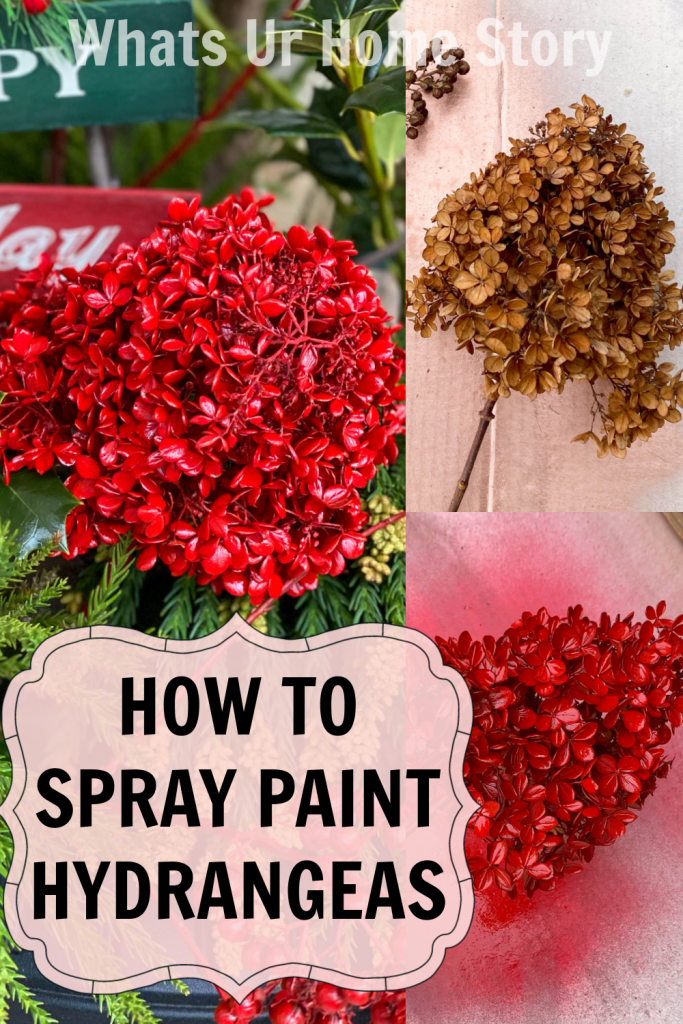 Once the spray painted stems were dry, I plopped in 2 dried branches from the yard into the planter. Here too I added 2 bricks in the pot for some extra weight. Our porch is super windy, so hopefully this added weight will keep the planter steady.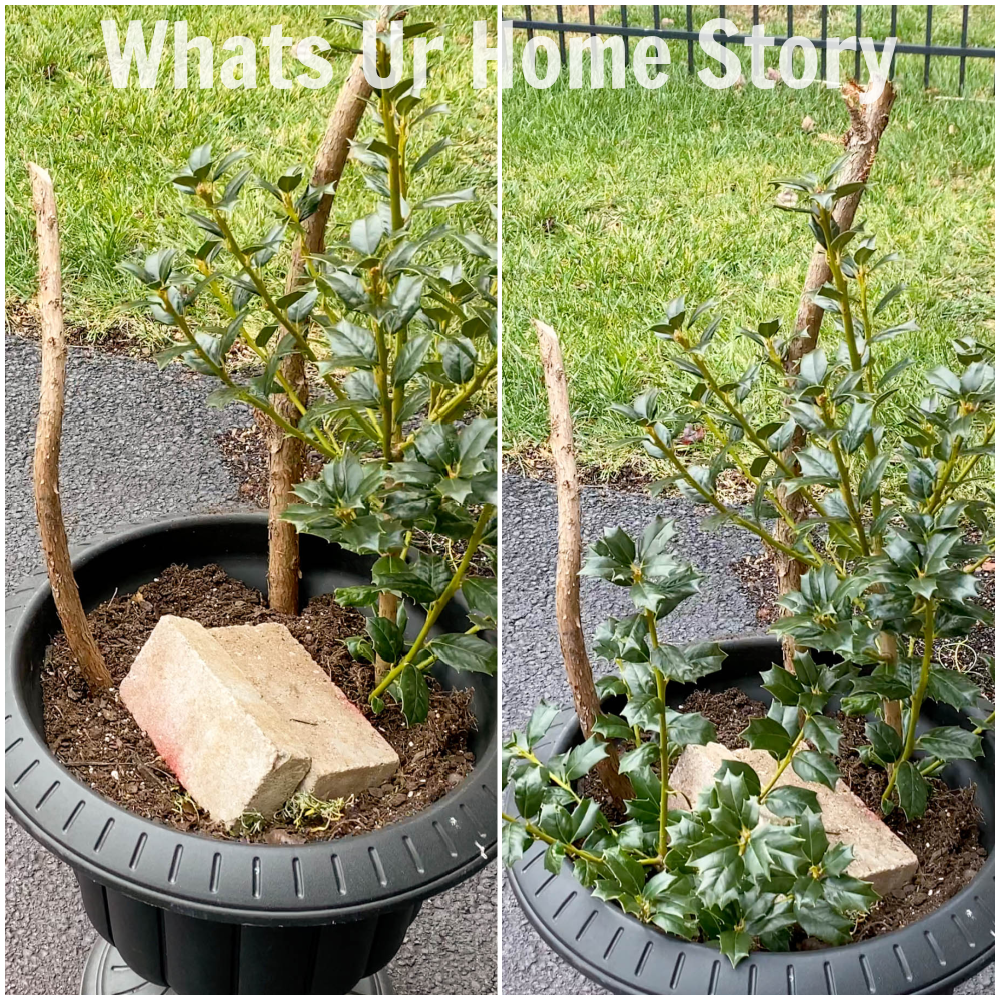 Next came some holly branches followed by more twigs, the sign, greenery, and the painted dried stems.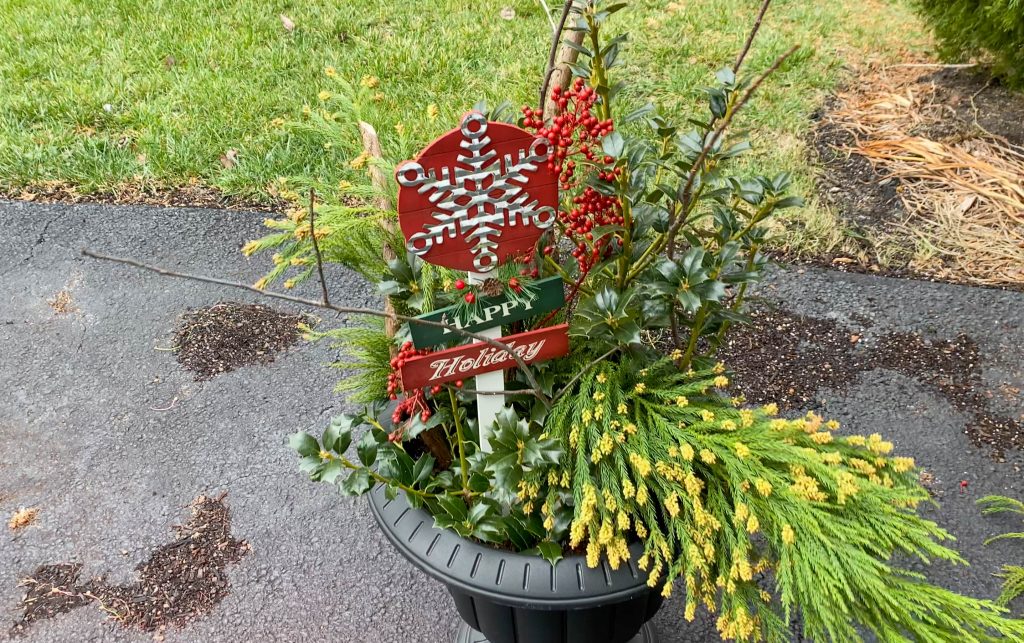 Frankly there are no rules, you just add or subtract things as you go and your outdoor Christmas planter is ready!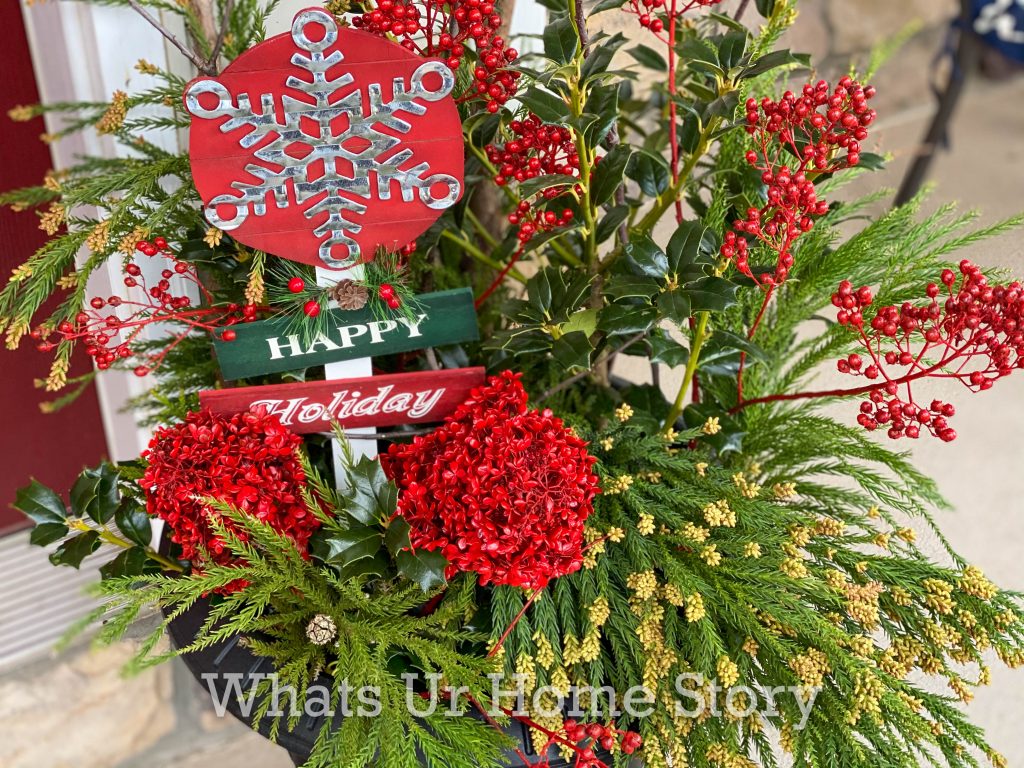 In fact I had to trim away some of the twigs and greenery to keep things propotionate.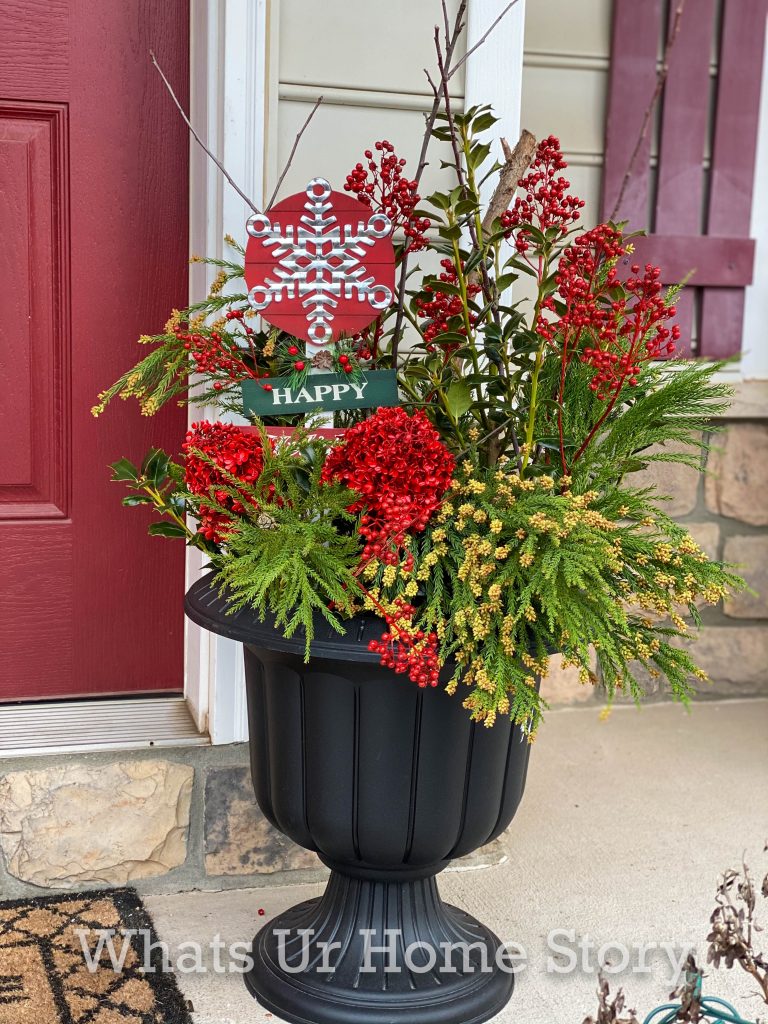 It really is that easy! I can't get over how pretty those red hydrangeas are. 🙂 Wish they came in the color for real!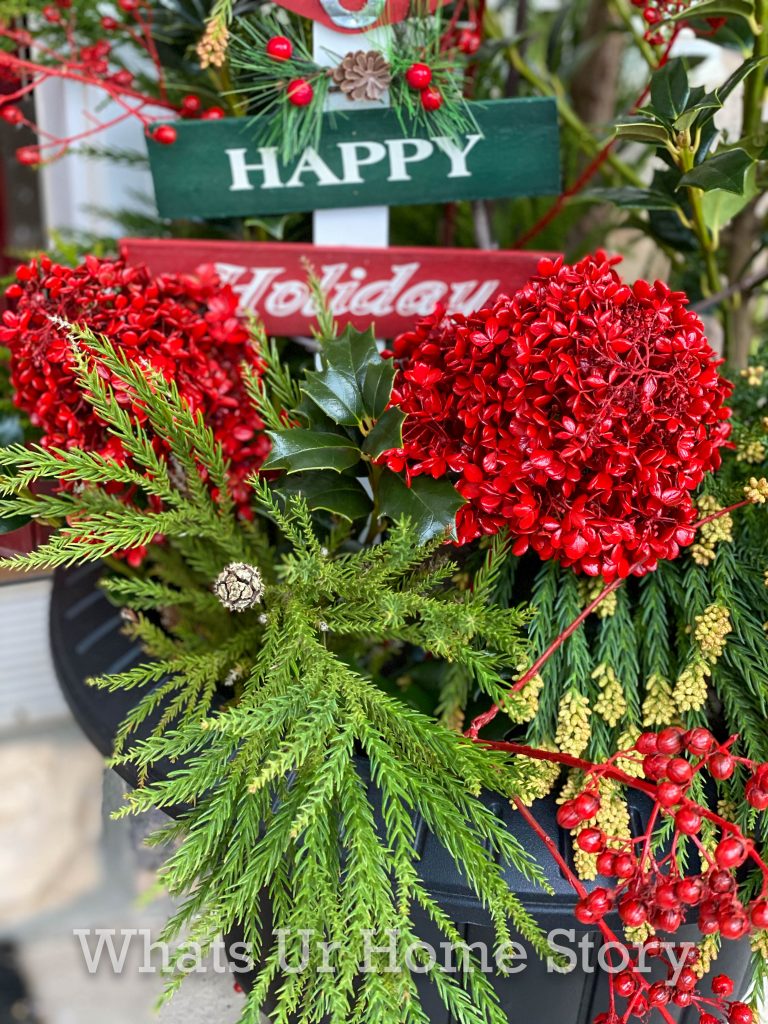 How is your Christmas decor coming along? What projects have you been working on?