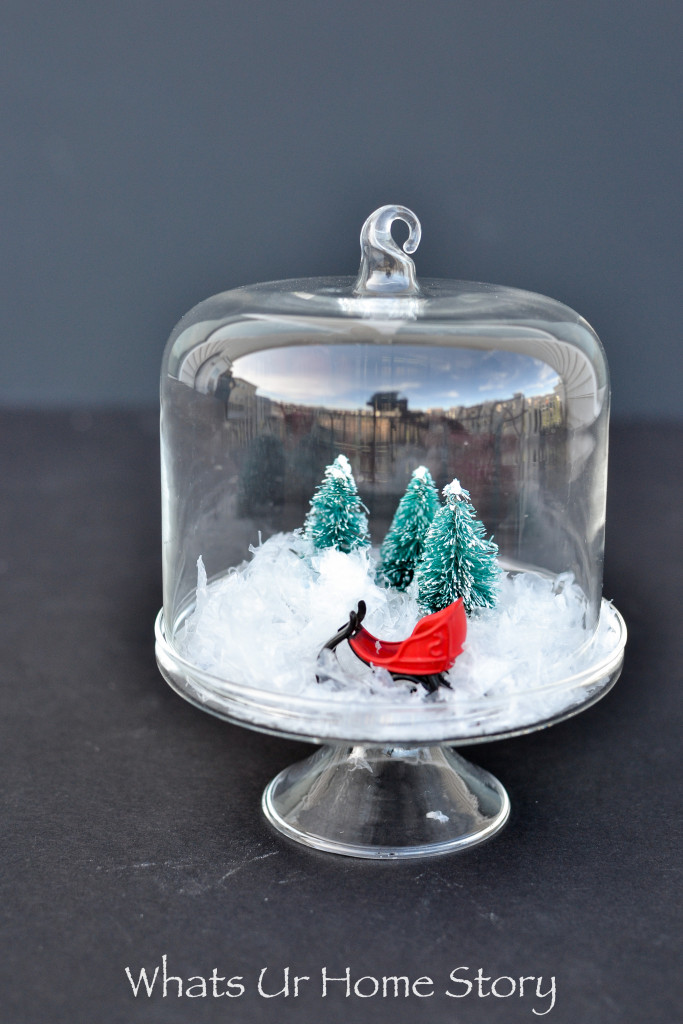 I admit I'm obsessed with miniatures! Ever since my moss terrarium project I've been hooked on them. As you've seen, a slew of other miniature projects followed; the Strawberry pot planter, Moss terrarium 2, Moss terrarium 3, snow globe ornament, terrarium ornament, and even a snow globe terrarium! Ok, that list almost looks like an addiction. 😛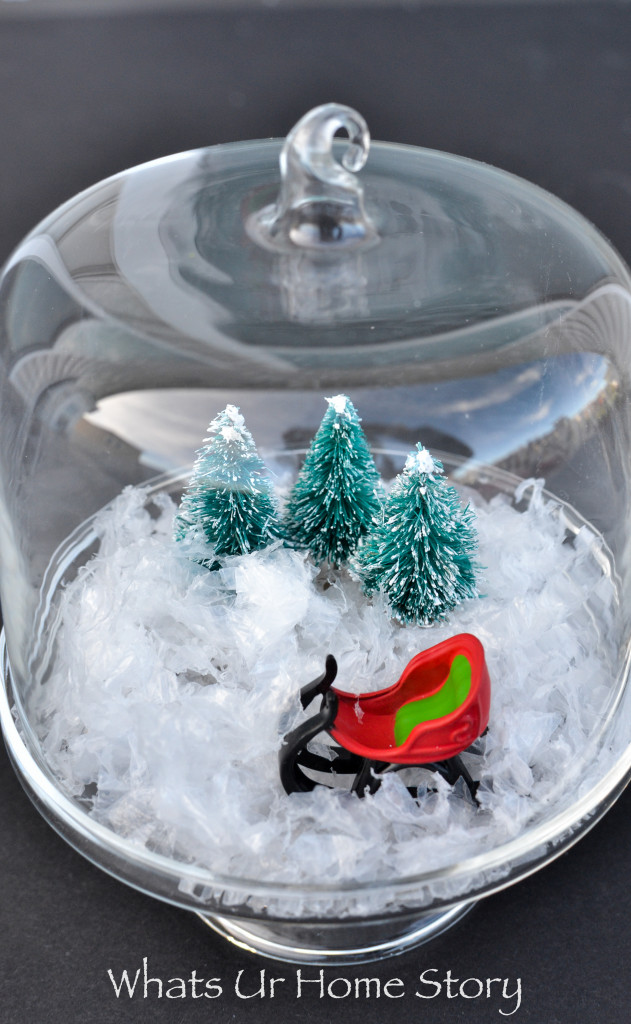 Actually I didn't have any plans of making one this season but then I saw this adorable mini cloche at Michaels and I had to buy it. Too cute, right?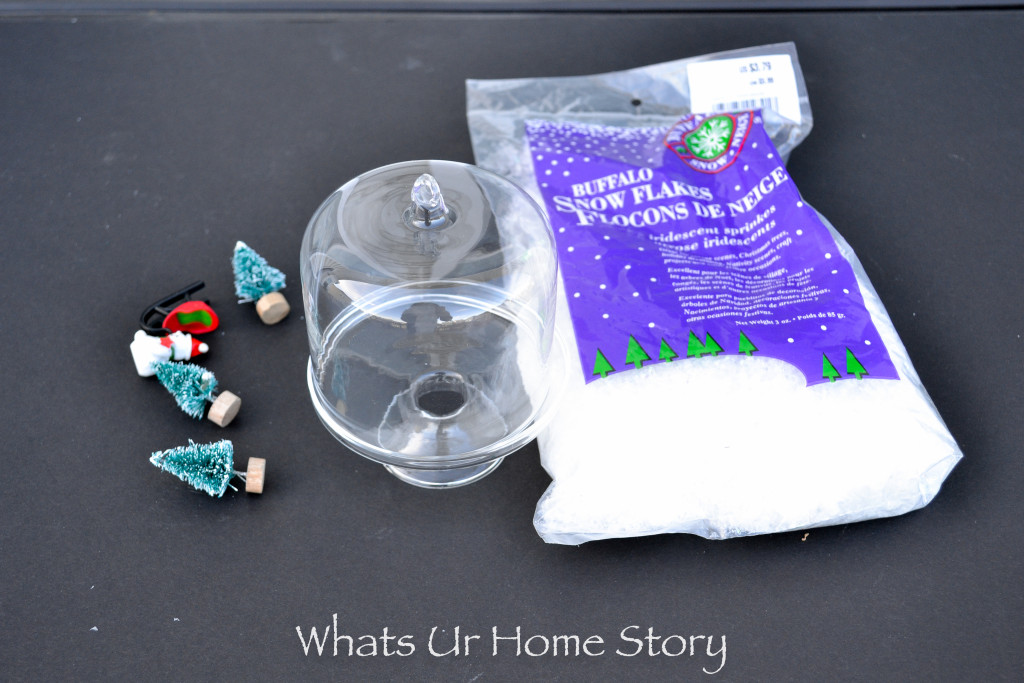 It is literally a 2 minute project! I spent more time deciding what I'd put inside the cloche! Supplies wise, you need craft snow (Is that what it is called?), a mini cloche, a few mini trees, and mini sleigh or any other miniature figurine.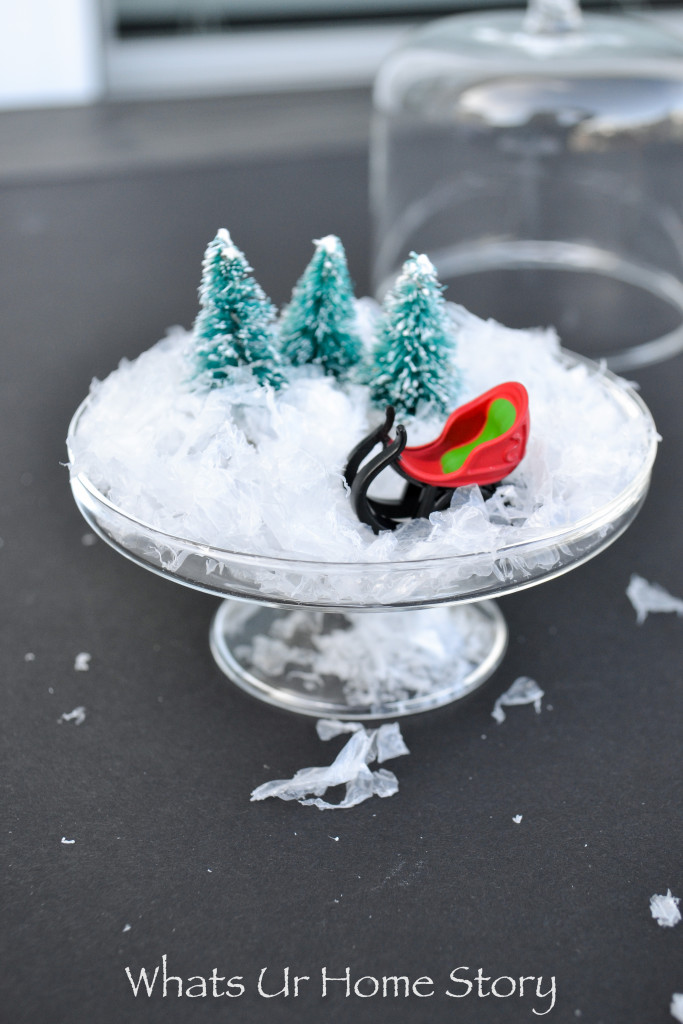 All you do is, line the base of the cloche with craft snow, add the mini trees and  figurine, and add some more craft snow.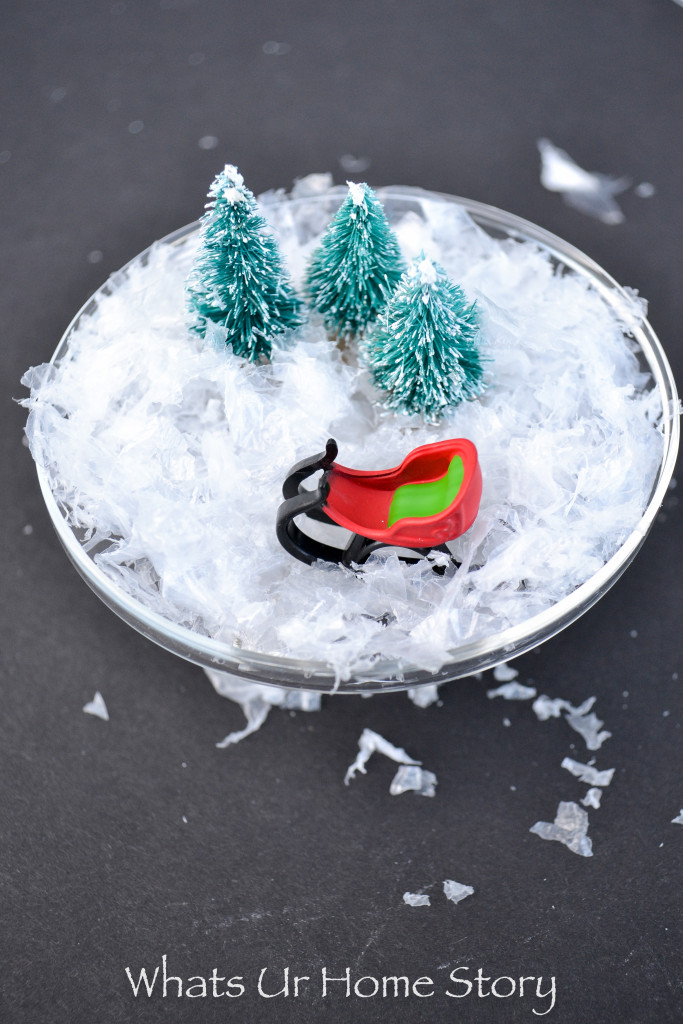 That is it! Your mini Christmas cloche is ready of course after pacing the lid back on!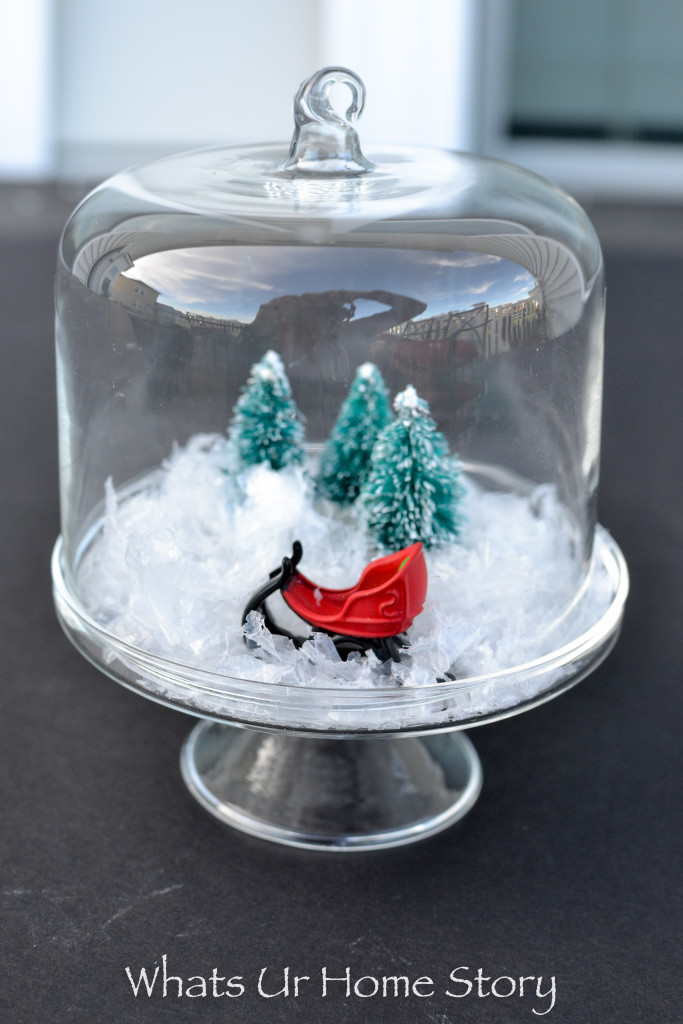 Unfortunately I didn't even get a chance to enjoy it inside thanks to a silly blogger mistake that I keep on making. I was shooting the picture outside on a pretty windy day. Soon enough the cloche's lid ended up like this. 🙁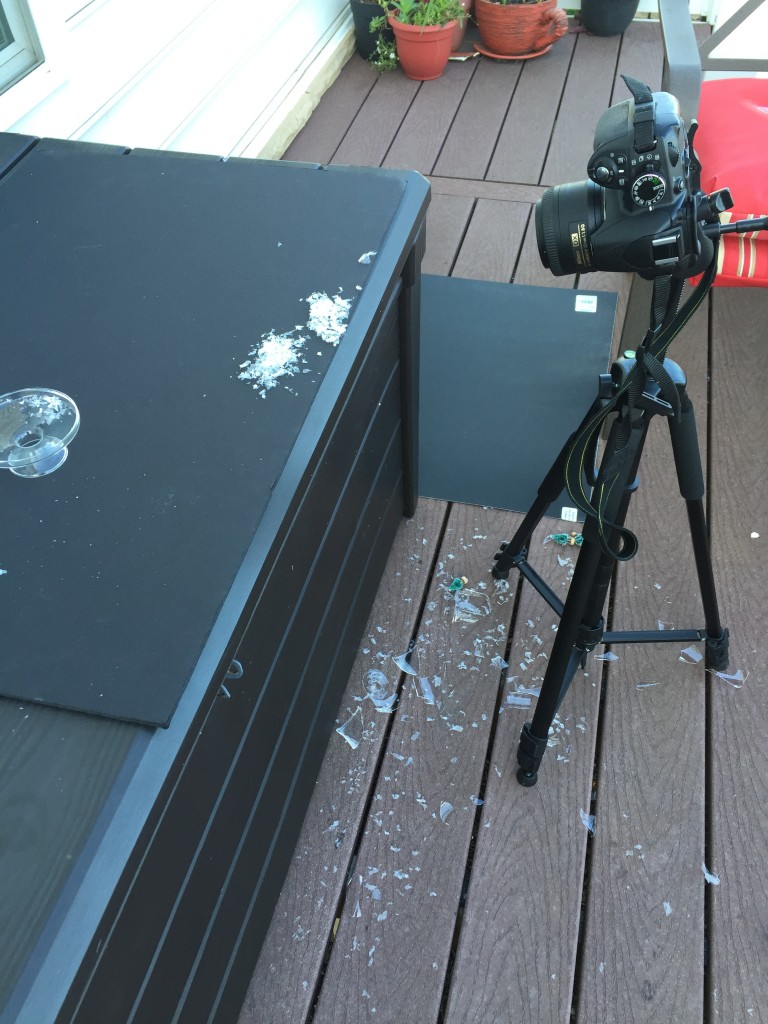 In an attempt to salvage the remains of the projects I placed all of the props and craft snow into a mason jar and added a bigger mini tree.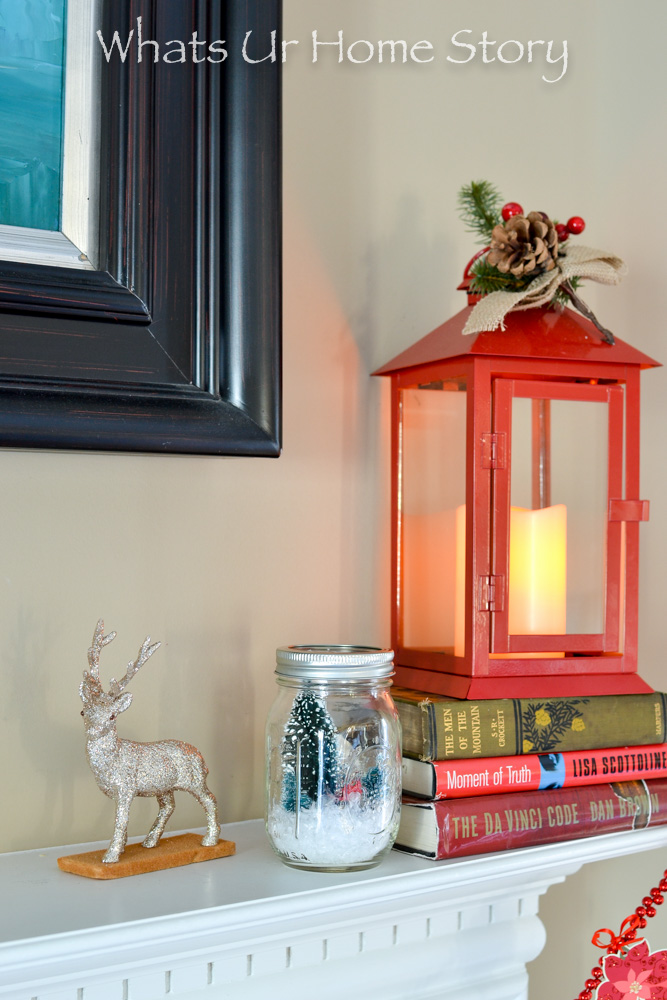 Still pretty but not as cute as the mini cloche. 🙁
Have you had any project mishaps like this?