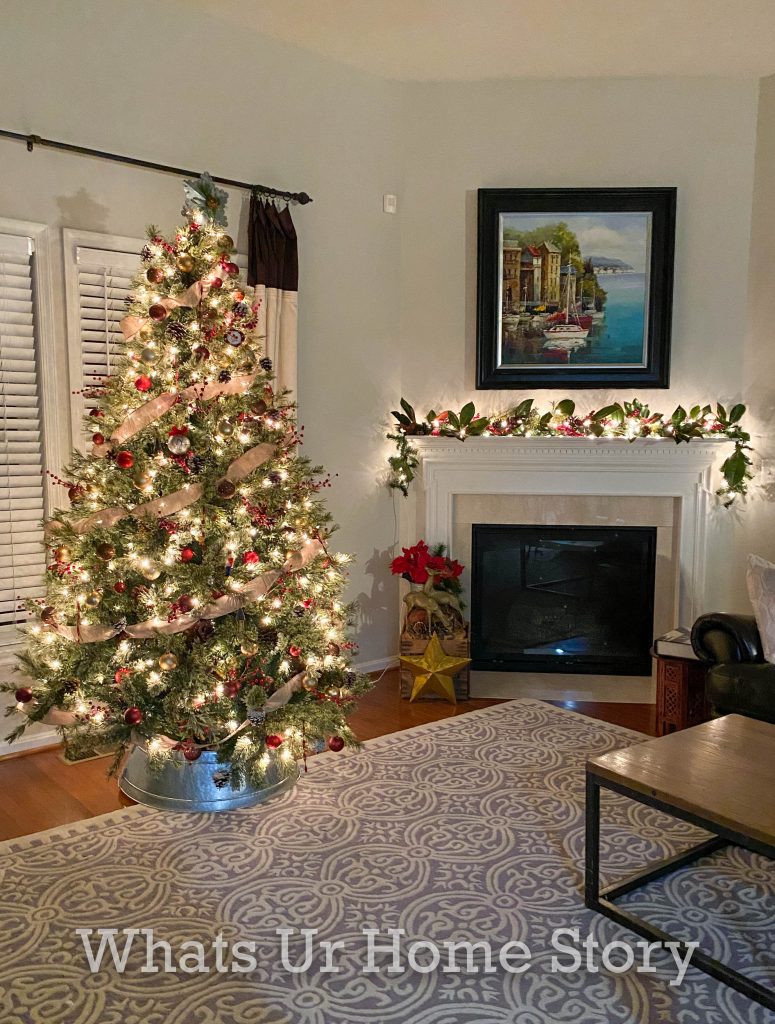 Our 2020 rustic glam Christmas tree is here! My monkey #2 was totally responsible for picking this year's tree theme. See our past Christmas trees here. If you want a step by step video on how to decorate a tree scroll all the way to the end of the post.
We went with wine red, muted red, and gold ornaments for the glam part of the decor. I'd say ours was more of an understated glam look.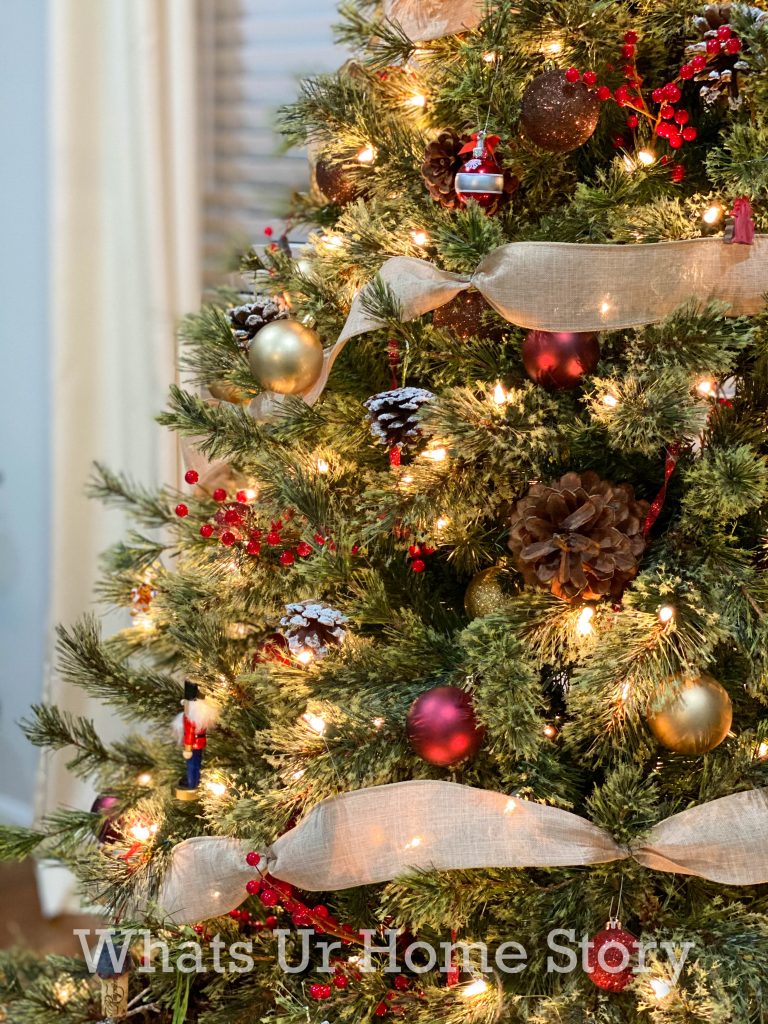 For the rustic elements we added different types of pine cone ornaments and large pine cones.
The galvanized metal tree collar and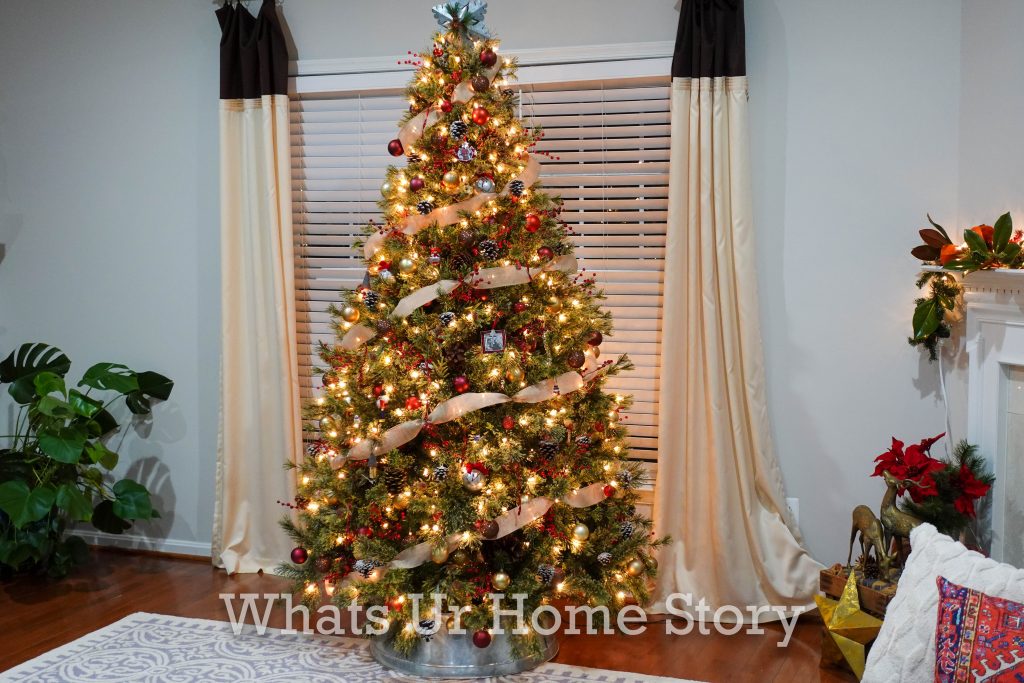 the metal star tree topper added to the look.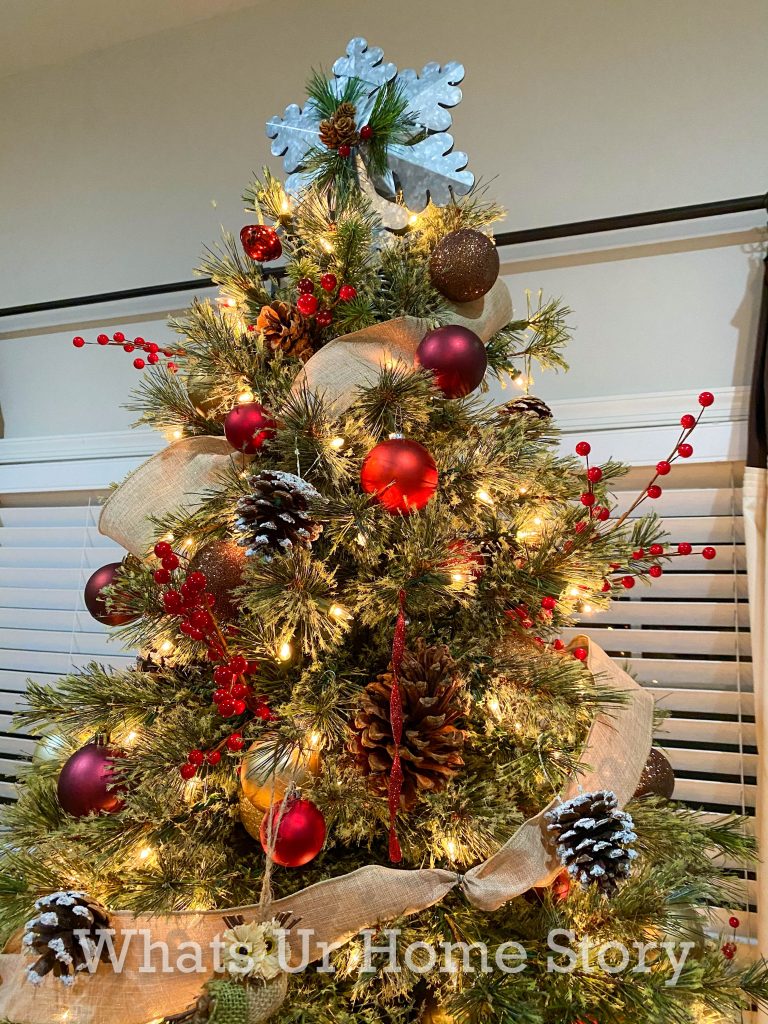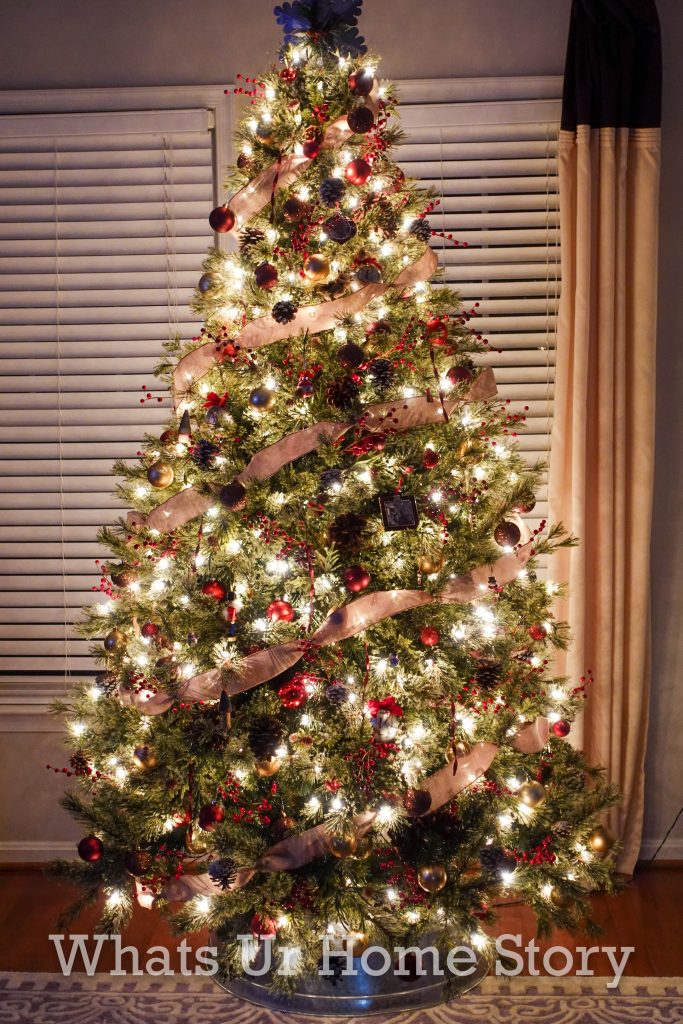 Of course our usual set of DIY ornaments like this clay state ornament and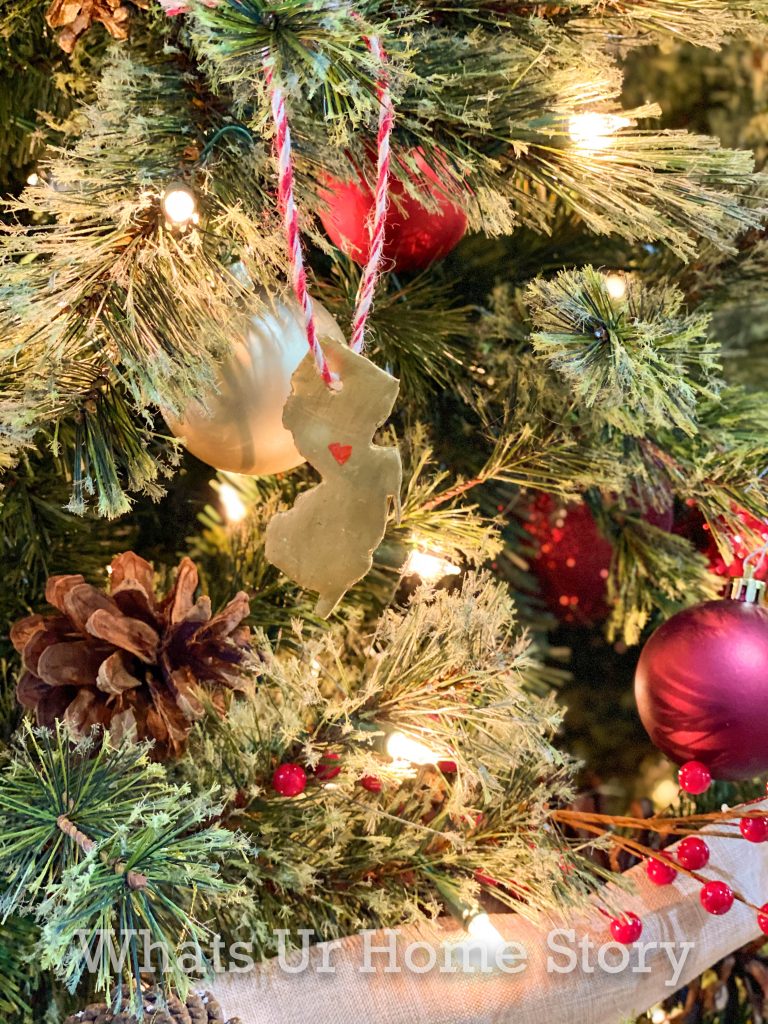 wine cork bird ornament also found their place in the tree.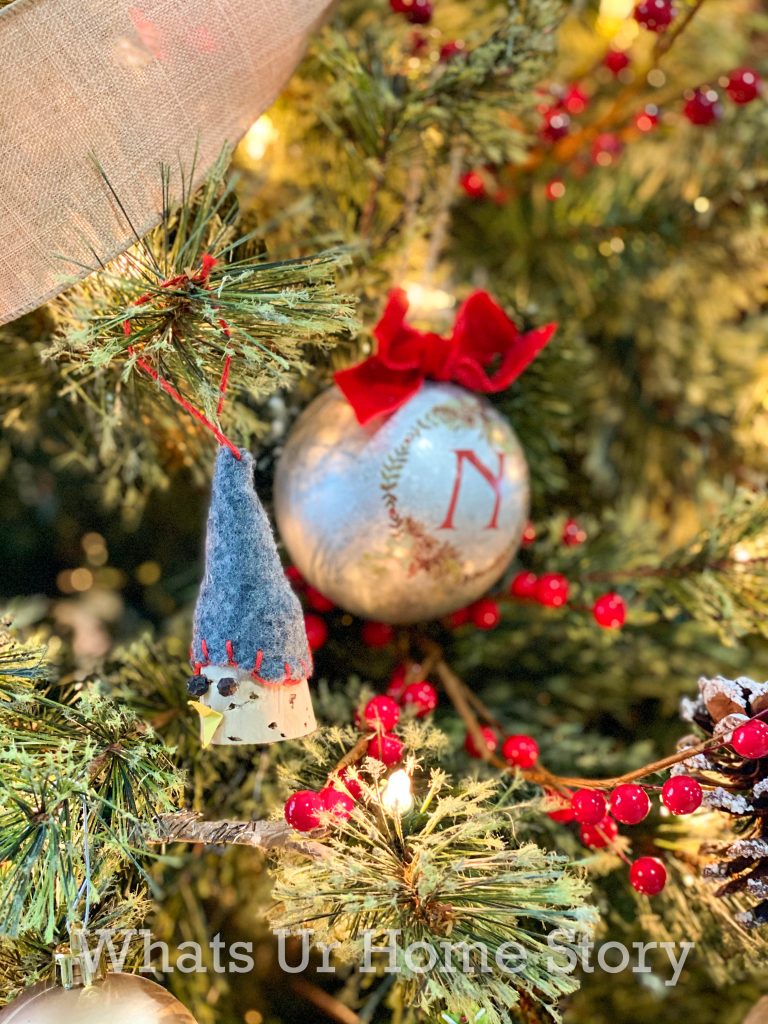 Our special ornament in the memory of my Ammumma.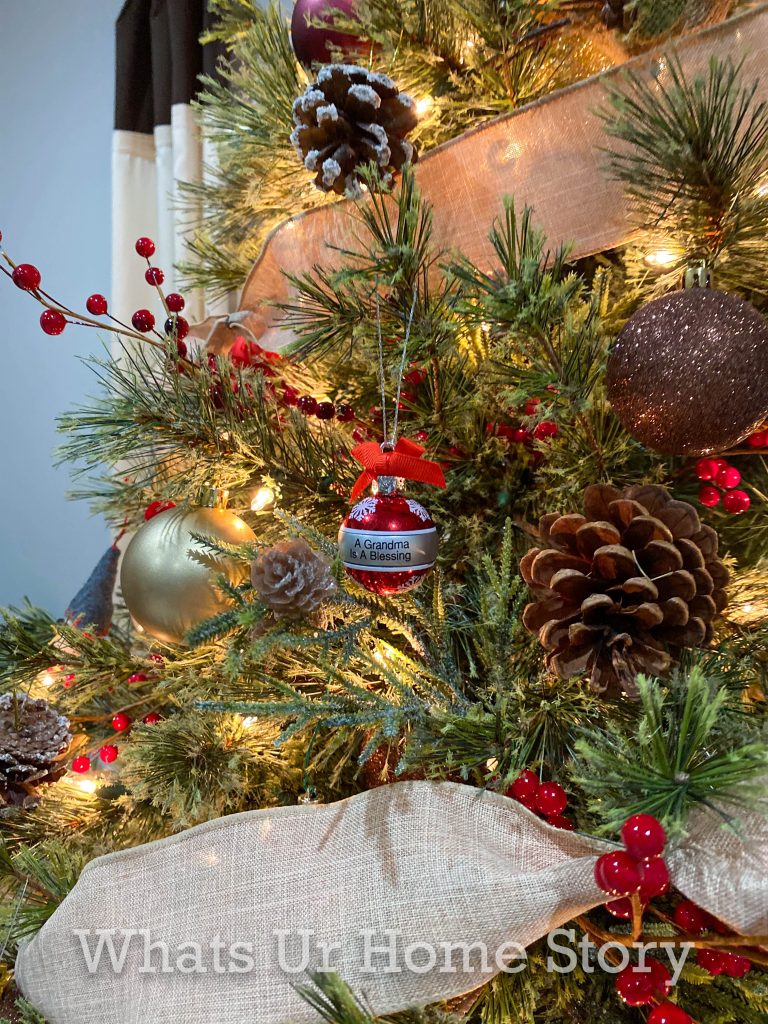 This year we added 2 special ornaments, one in the memory of my Achan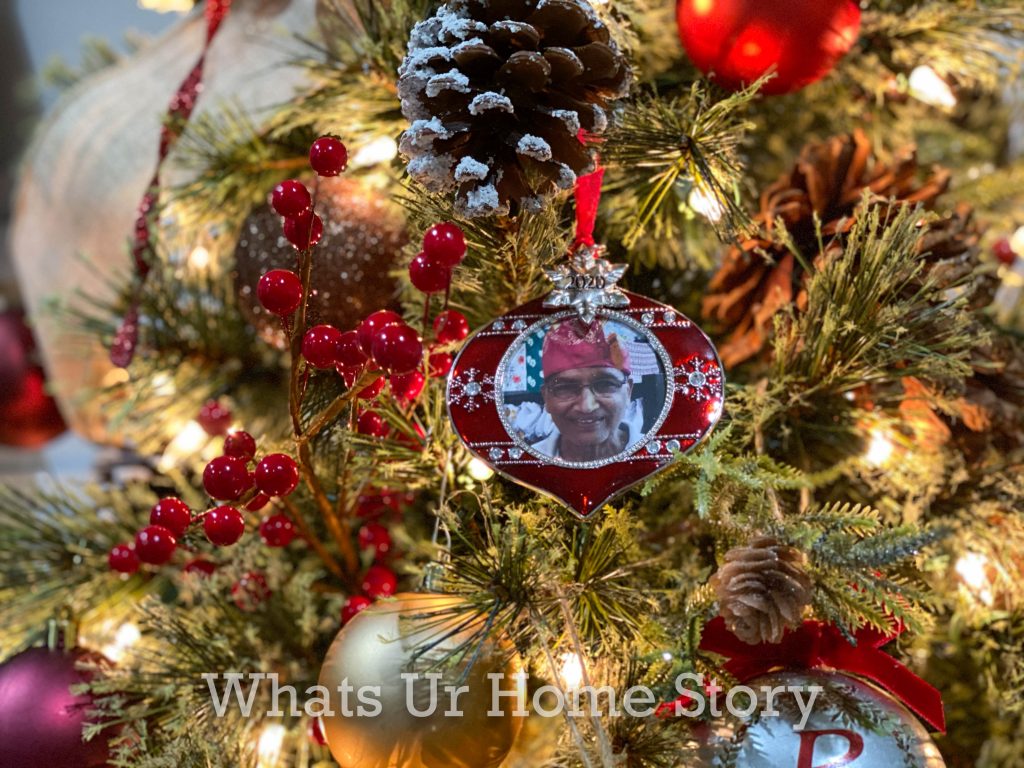 and one for 2020. We thought that since this year has been a roller coaster ride where we have spent most of the year together as a family stuck in the house, 2020 deserved its own ornament.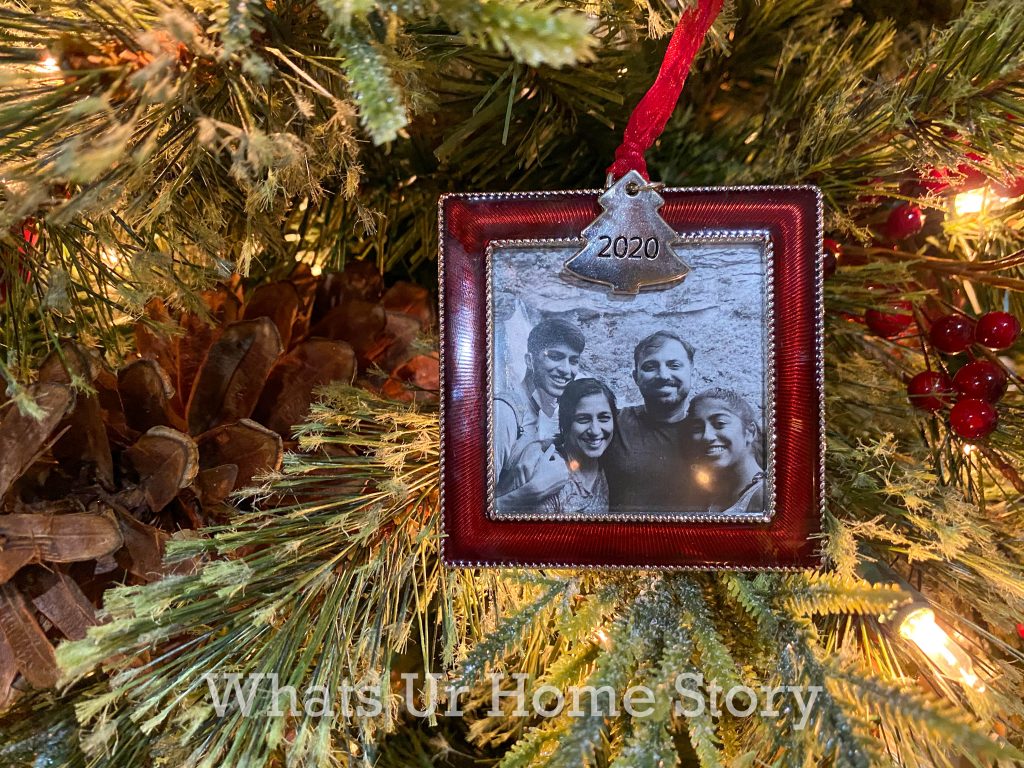 My favorite part of the tree are the red berry picks. I have never used those in my Christmas decor before and was surprised at how much warmth they added to the tree.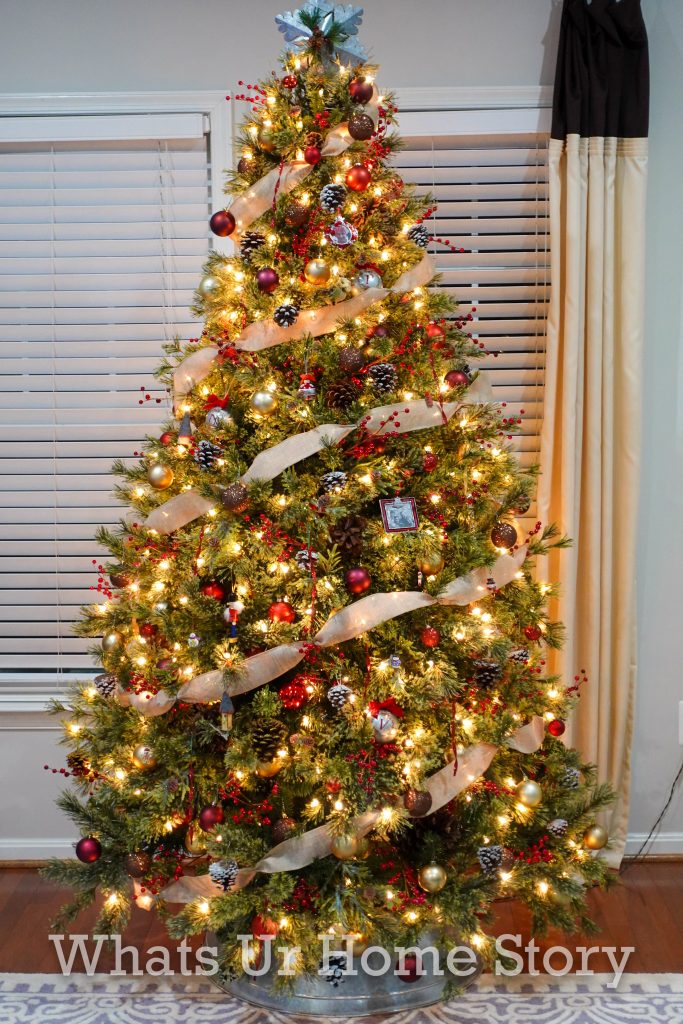 Here's our rustic glam Christmas tree in the dark.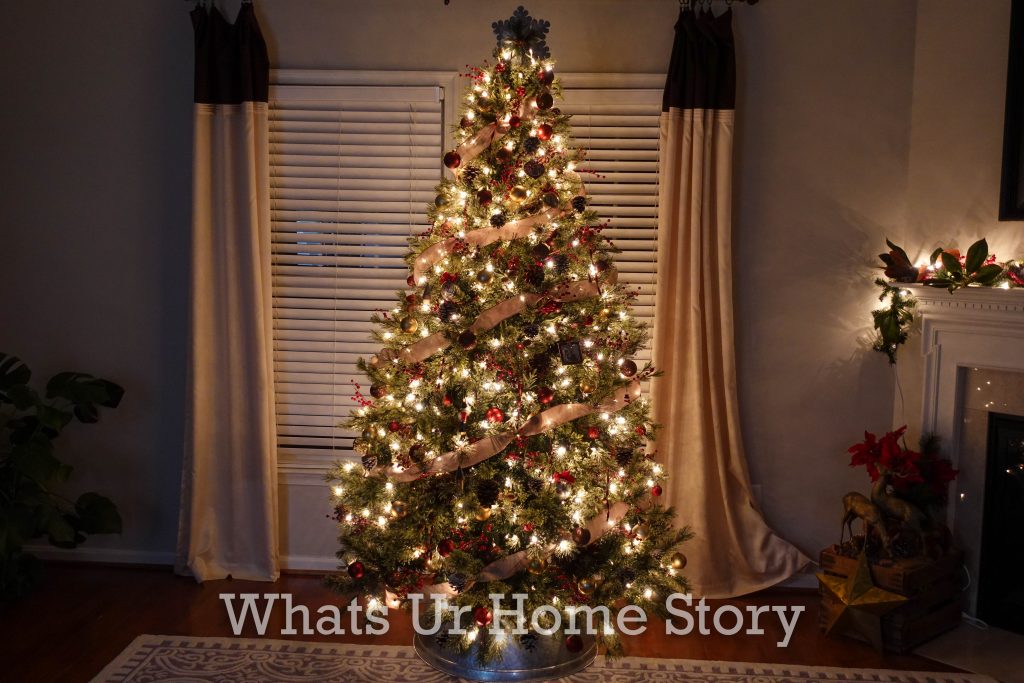 Here's a 10 step video I put together on how to decorate a Christmas Tree. It is in my mother tongue, Malayalam but there are English subtitles.
Does your Christmas tree have a theme this year? Did you like our rustic glam Christmas tree?