The nostalgically pleasant feeling that the smell of wet earth after a rain evokes, that's the same feeling I get when I hear the word "Achan" (dad in my mother tongue). So many moments, so many memories, some as fun as sitting on his shoulders while he waded through knee deep monsoon waters amidst submerged paddy fields on our way to my aunt's from my grandparents', some as comforting as the feel of his strong protective grip over my arm as we crossed the road, some as anxious as sitting on the backseat of his Bajaj Chetak scooter to go to the dentist to get my first molar extracted, some as silly as eagerly waiting for mail from home at the boarding school only to receive a letter from Achan addressed to my sister instead of me, some as tense as the mindful eye of a strict teacher who was watching me do the math homework he had assigned, some as soothing as the peaceful smile on his face as he watched his grandchildren play, some as joyful as seeing him beam with excitement when he went apple picking for the first time, a simple activity he had never imagined he would get a chance to do………….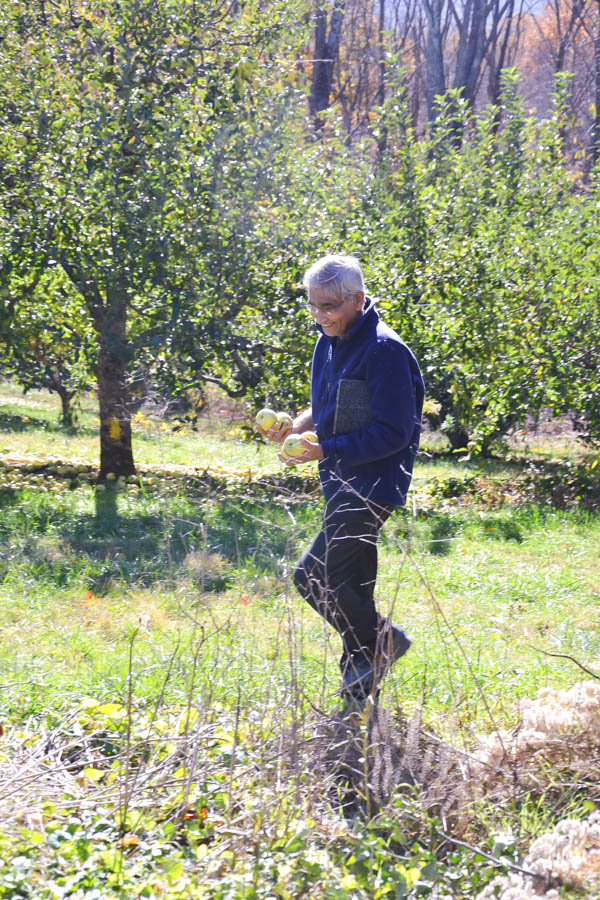 We lost Achan on July 16th, after a 13 year long fight with prostrate cancer, for 9 of which he was in remission. We knew it was coming and he being the most practical person I've known has been preparing us for it for a long time but to see the life being sucked out of someone you love, breath by breath…….it changes you in so many ways, ways you didn't know existed, ways that even now I cannot find words to describe. The three of us, Amma, my sister, and I stood by him for a good 40 mins talking to him, praying, saying our goodbyes, seeing him go, as the time between his breaths became longer and longer till it stopped once and for all. And just like that it was over. An integral part of our lives snatched away from us, right there in front of our eyes only to be lived on in our memories.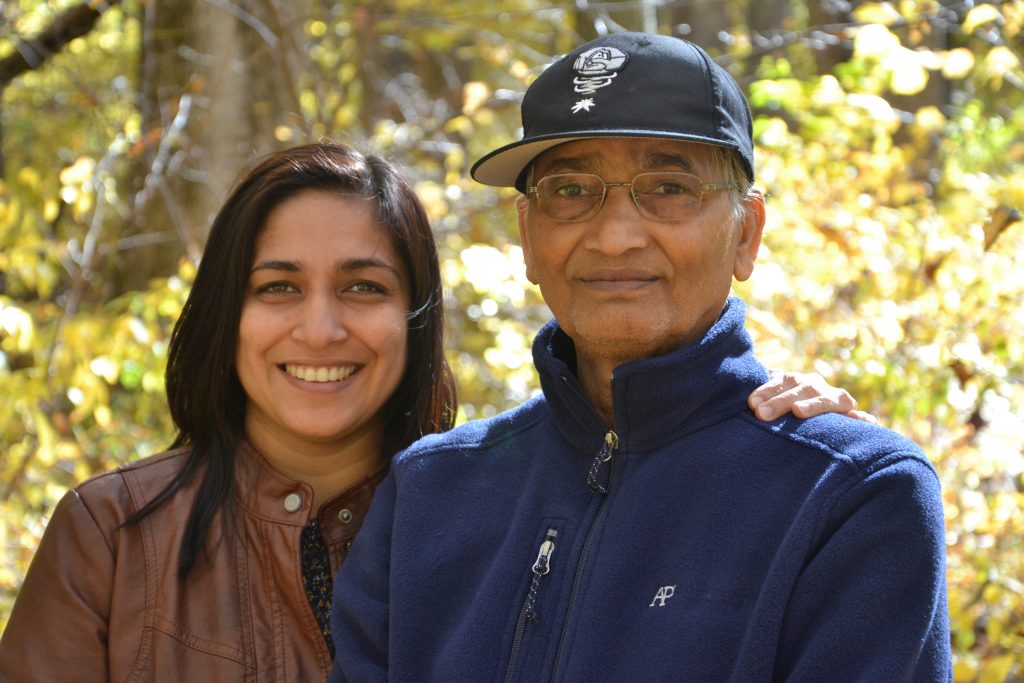 What can I say about Achan? He was a good son, brother, husband, father, grandfather, uncle, friend, and above all a teacher par excellence. A Physics professor who loved to lose himself in research books, avidly passionate about the subject and science in general, he diligently sought out opportunities to learn and dispense his vast knowledge to others. He was one of those blessed souls who are born to teach, a fact hoards of his students would vouch for. A selfless teacher who was always happy to devote many hours to teach whoever needed help in the process inspiring many to find their true potential.
His way of teaching us life lessons was by practicing what he preached. His love for logical reasoning shone through in how meticulously he planned things. He was a chronic planner, some of which my sister and I have inherited albeit reluctantly. His passion for finding logic in and analyzing the most mundane of things definitely handed down to me in full form. His love for DIY, again something that I cherish and am so happy to continue was on display from the time I remember. He was always building or repairing something or the other in his free time. His curiosity for all things electronics, the proof of which is a house overflowing with electronic gadgets, happily passed down to my sister. His zeal for practical thinking, another trait he made sure our family lived by, clearly evident in the way he had sorted out all of his finances and dealings so we won't have any issues once he passed.
The most important of all his traits, a fact I am so proud of as it is a rare commodity in Indian men of his generation, was how he treated Amma, as a true life partner. He set a great example for his daughters on what to expect from a husband. I grew up seeing Achan and Amma discussing financials on equal terms, value each other's careers, Achan encouraging Amma to pursue her studies/research, Achan helping Amma with the household chores, be it vacuuming the house, rolling out the chapathis, chopping the veggies, ironing the clothes, setting the table…. all of this unheard of in the male chauvinistic Indian society of the 80s and 90s.
All those little moments you lived by you taught us so many things, Acha. How I wish we had gotten a chance to discover your softer side, which you started showing us only when you grew old, much sooner. Now that I'm a parent myself I know that the facade of the strict father that you showed us growing up was merely your way of figuring out how to be a good parent. Acha, thank you for all the words of wisdom you graced us with! Remember, the time when I had chicken pox and you and I were alone at the ancestral house? You told me the profoundest of truths in this universe, the value of which my 18 year old self failed to fathom then. But as I grew older I have repeated your words to myself on many an occasion.
You told me, "We should never expect anything from anyone. When you love someone or do something for someone do it because you want to, not expecting anything in return. If we expect things from others there is a good chance that they may not live up to our expectations, which will cause us pain. So anything you do for others let it come from your heart without any strings attached. Let your actions and love be unconditional." You also added, "The only expectations that you should have, should be for yourself, those will guide you through life." Acha, you stayed true to this philosophy all your life, which helped you take life in its stride so effortlessly. You always had such high standards for yourself and with your steadfast integrity lived up to all of them. I hope I can be half as good.
Acha, I know we are not a family that displays our emotions on our sleeves, still I wish I'd told you more often how much you mean to me and to us. I wish I'd told you how much of an influence you have been on my life and what a great father you have been. How I wish I had visited more often, spent more time with you, traveled to the remaining places on your bucket list together. I wish I had told you more often how much I loved you……….
I would like to borrow Mustafa Kemal Atatürk's words here, "A good teacher is like a candle — it consumes itself to light the way for others." You are the best teacher I've ever had, my very own candle guiding me through the maze that is life. Love you Acha.
– Vidya