It is mid May in zone 6B and as of last weekend I transplanted all of my winter sown seedlings in the ground. With many of the seedlings from last year already thriving and producing blooms and this year's already establishing themselves in the garden I can confirm that I'm a hard core winter sowing believer and can confidently share my winter sowing success stories with you all. In fact my second year of winter sowing has been a better one than last!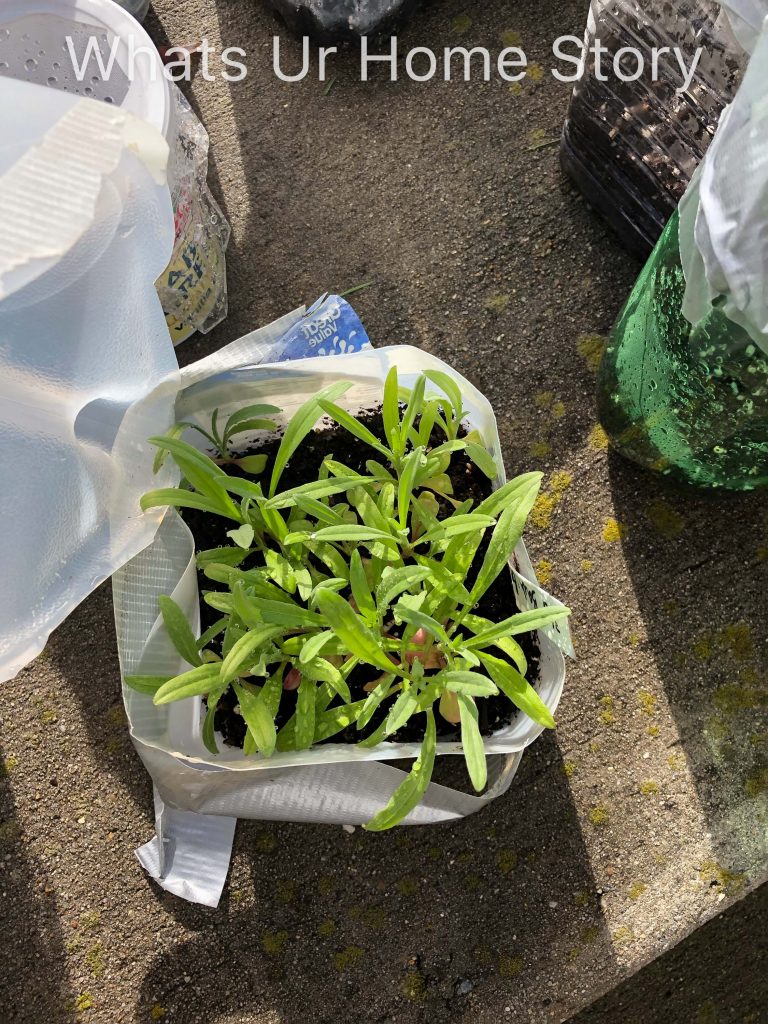 As you can see, in the above picture my milk jug is bursting with bachelor button seedlings and below with perennial alyssum seedlings. The salad containers worked great for me this year. In fact they had a 100% germination success rate when compared to the milk jugs.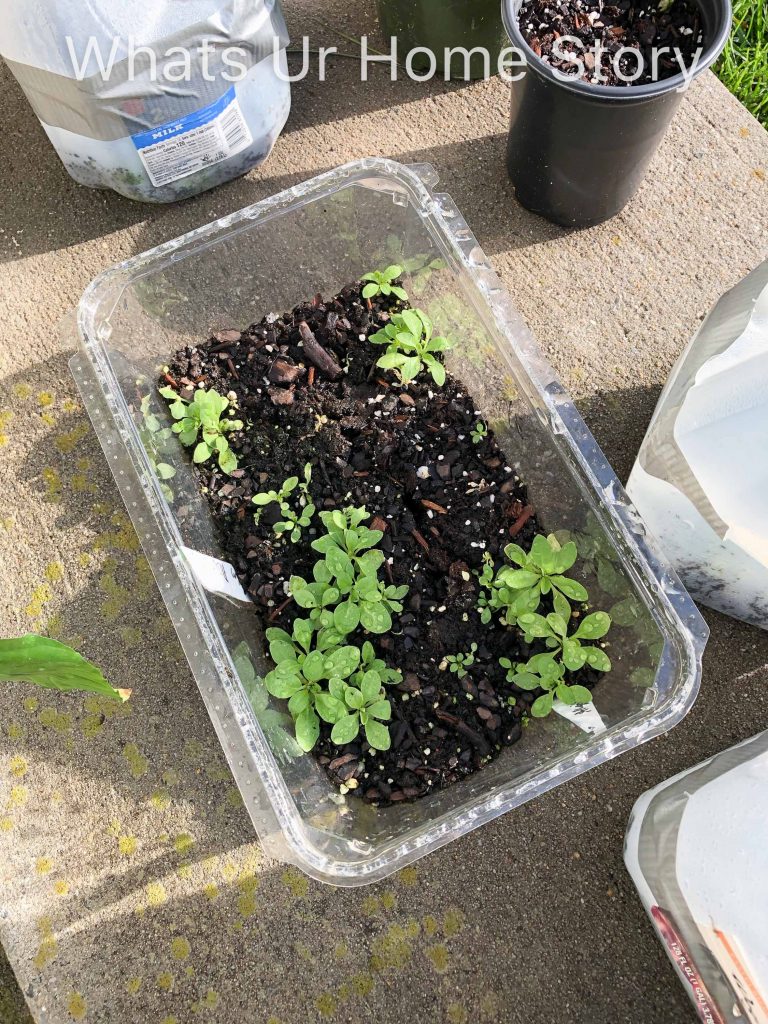 The winter sown chamomile from last year is already blooming in my yard.
And the foxgloves!!! Oh my God, what a joy they have been, adding that whimsical cottage garden touch to my bed. These were winter sown last year. They are biennials, so will bloom only the second year.
Below are some painted daisy seedlings, another perennial, ready to be planted. With winter sown perennials, you have to be very patient as they take the first year to establish their root systems and bloom only the second year.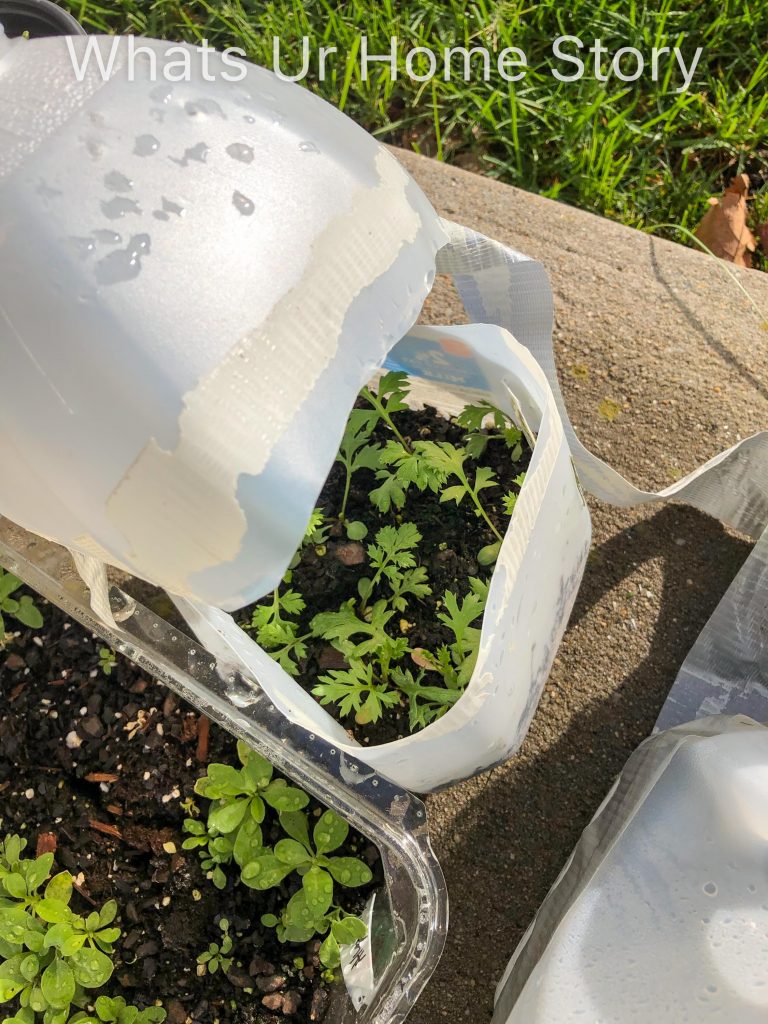 In this video I'm sharing my winter sowing success with you all by opening up the last few of my milk jugs, planting the seedlings using the hunk of seedlings method, and doing a quick walk through of my yard to show you my winter sown beauties from last year that have come back strong this year.
So far the biggest success and surprise for me has been these beautiful foxgloves. I'm so glad I winter sowed many this year too. Can't wait for next year's blooms.
Have you tried winter sowing? How did it go?