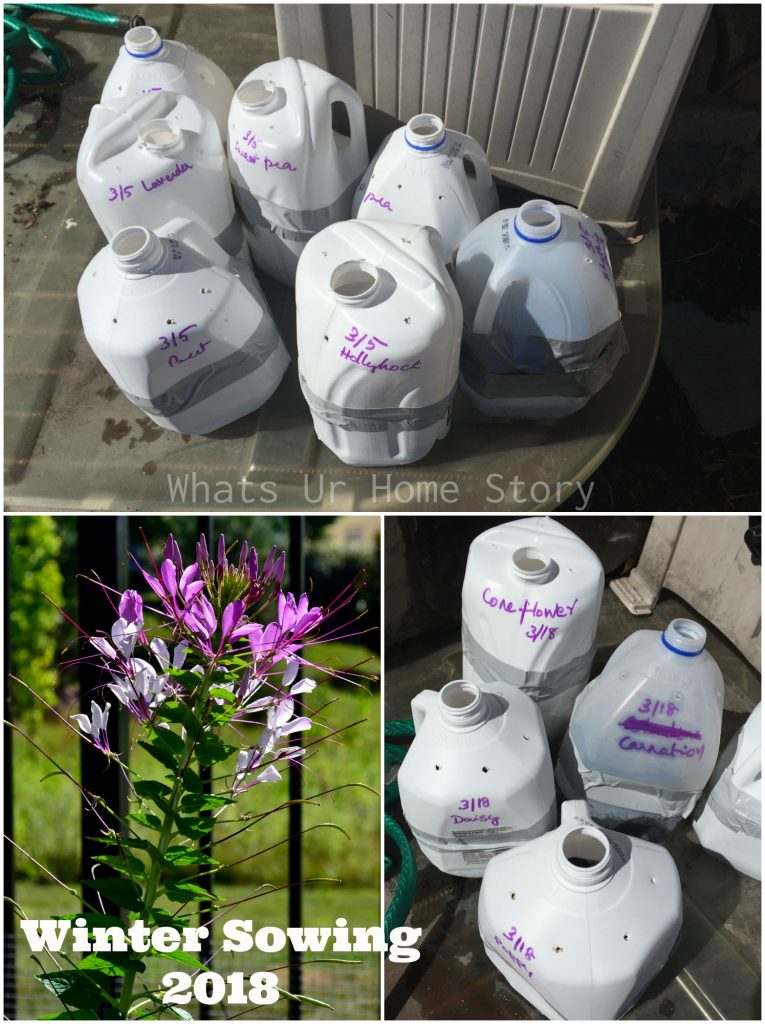 For the uninitiated, winter sowing is what I call seed starting for dummies. The easiest way to sow seeds and get a head start on the growing season. Complete no brainer, if you ask me. I got introduced to winter sowing in late February of last year when one of my local gardening group members shared the details of the technique and her fabulous results from previous years. As I read up more about it on the official winter sowing website I was hooked. You know, I have always been wary of starting seeds indoors. This technique of planting the seeds in milk jugs in the dead of winter, leaving them outside, and forgetting about them was too good to be true. It is indeed true, 100%.
Last year, even though I started late as you can see from the dates on the jugs, I had good success. The alyssum, which is an annual was a huge hit.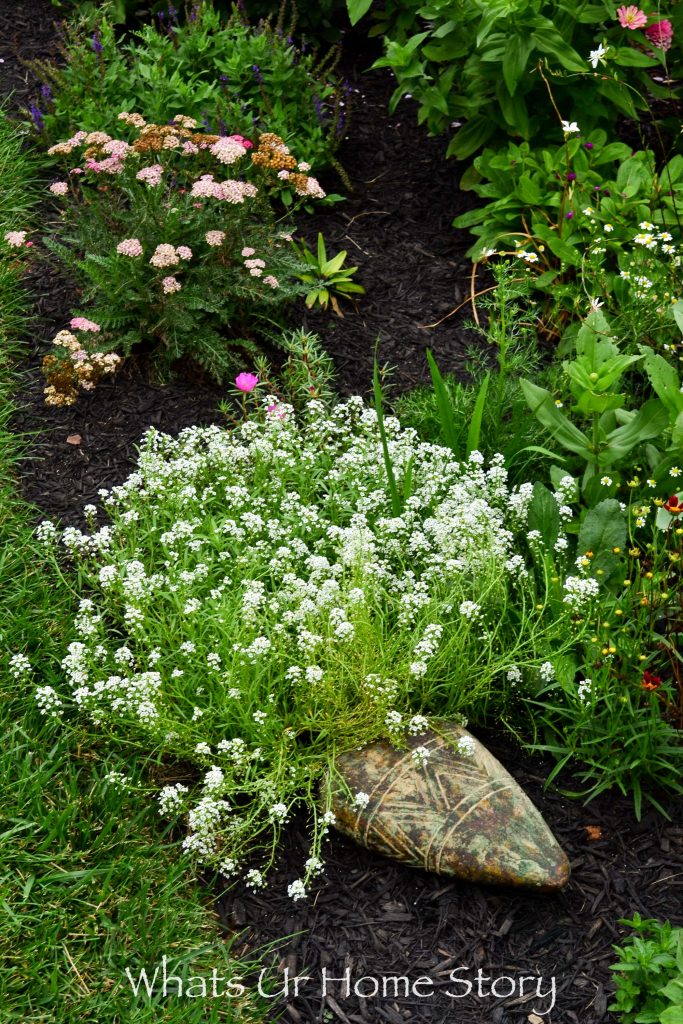 Cleome, another annual was also a great success.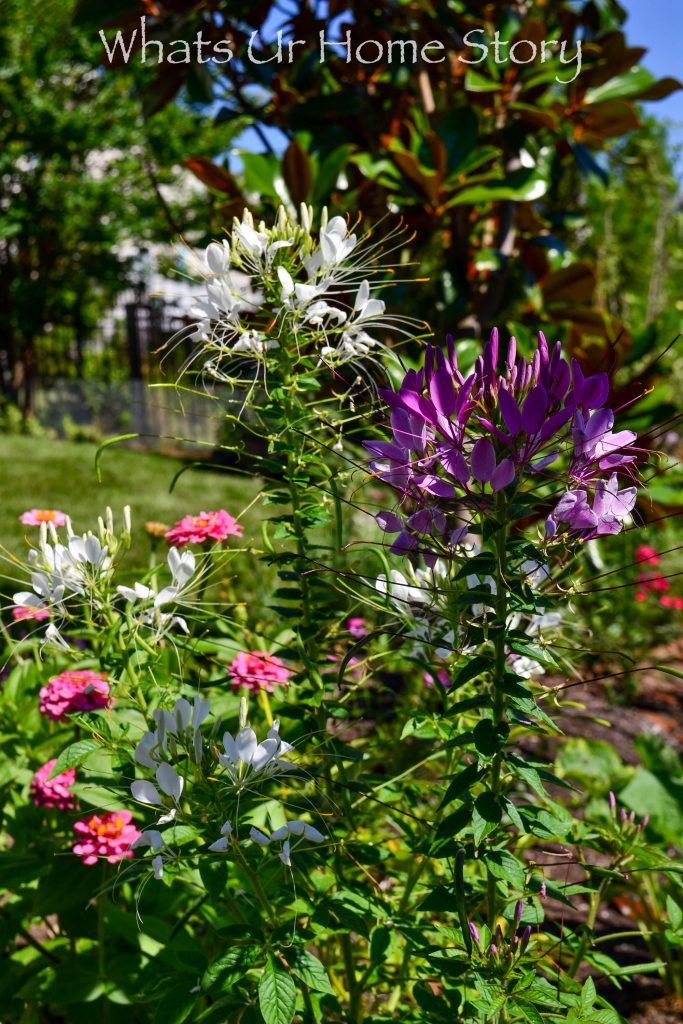 Ideally in my zone, 6B you can start winter sowing perennials from anytime in late November to mid March. The colder the climate you are in say, zone 3-4 the longer your winter sowing window i.e. you can winter sow perennials up until mid April or so as it is still cold. Where as for zone 7 and 8 you are better off winter sowing early. Because I started them late last year, aka not enough cold temperature variations to allow for stratification, which most perennial seeds need to germinate, only a few germinated. Another thing to remember when starting perennials from seed is that most of them tend to bloom only the second year or the third. So I'm hoping that mine will be in full swing this season.
For annuals as the seeds need warmer temperatures to germinate I wait till late March or early April to winter sow. This is my first batch of perennials this year. I've got lupines, columbines, delphiniums, and different types of poppies in there.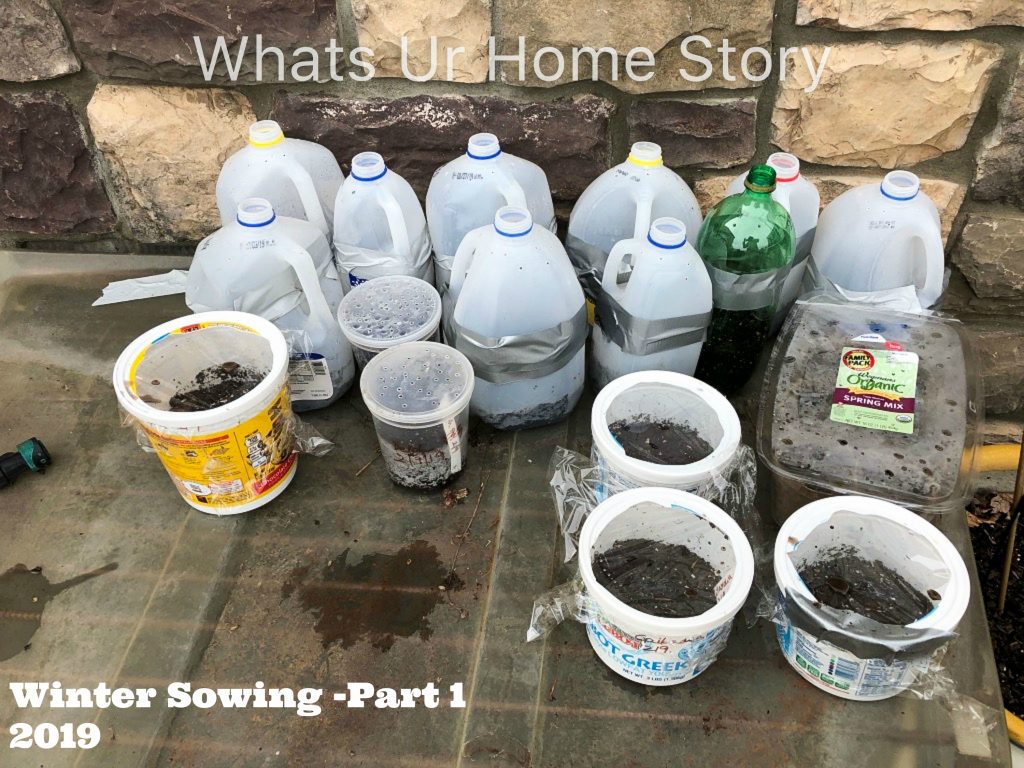 I plan to sow a few more perennials in the next few days. Here's my vlog on how to winter sow. I've improvised the technique based on my last year's winter sowing experience.
Do you winter sow? Do you find it easier than starting seeds indoors?