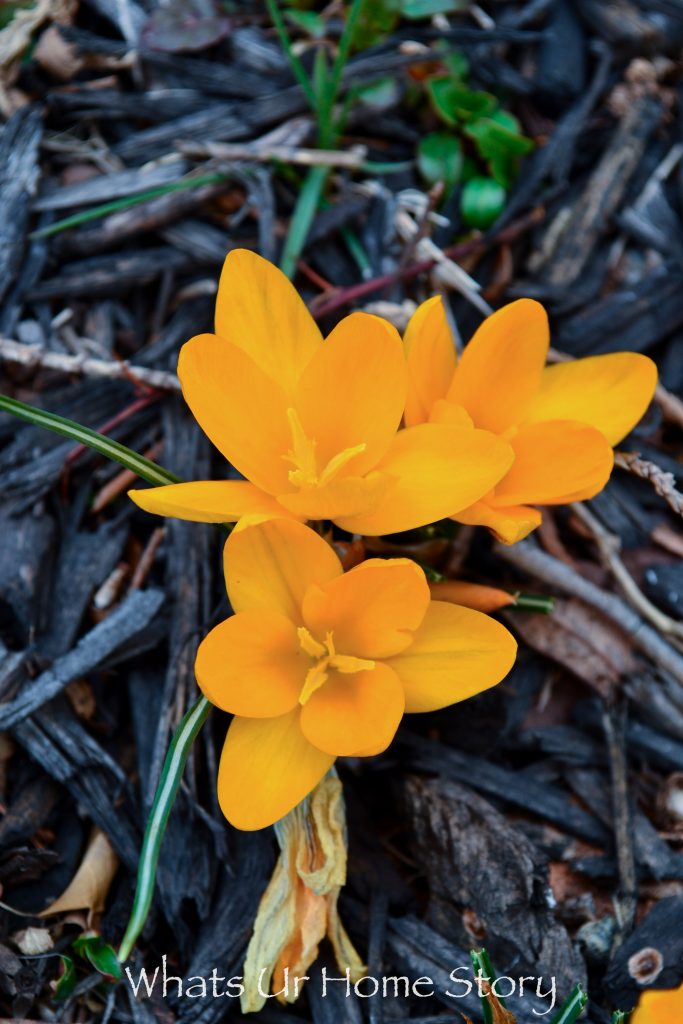 The Almanac might say it is Spring but in our neck of the woods we are welcoming the season with a winter storm warning. Come on Mother Nature, this late season storm is like dragging a dagger through the heart of an eager gardener! No amount of crocuses or hyacinths will pacify this 'dying to get down and dirty in the garden' heart. You know, to say that I've been bitten by the gardening bug wouldn't just suffice, I have become obsessed with it! Remember how I used to lose sleep over decorating project ideas in the initial years of blogging? That's me now only difference is now it is gardening. To the point that I've been binge watching Big Dreams Small Spaces and Love my Garden on Netflix! Monty Don and Alan Titchmarsh are my new heroes! 🙂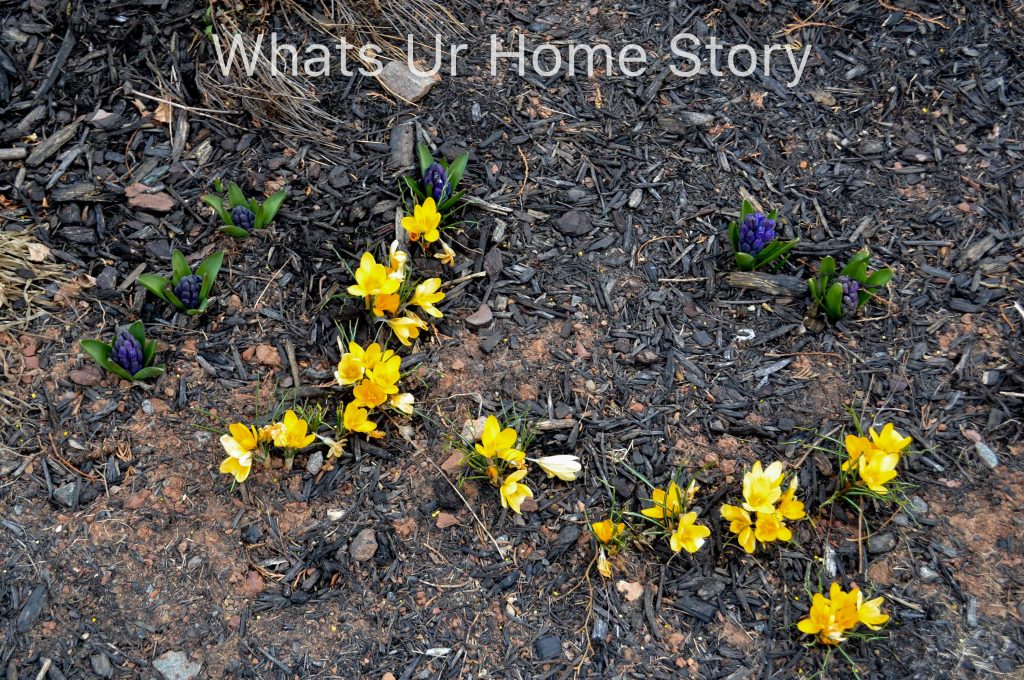 I've always loved to garden but devoting all my free time to plan my garden is something totally new to me. The heightened interest in gardening happened around Summer of last year when I discovered a local FB gardening group. Oh my, the group has even crazier gardeners than I ! Being in the company of like minded plant lovers did a number on me and soon I started compiling a wish list of plants. Even ventured into buying some of them like this spirea, vanilla strawberry hydrangea, and calla lily.
Then came Fall, which can only mean bulb planting time. Not pictured in this stash are some giant yes football size alliums.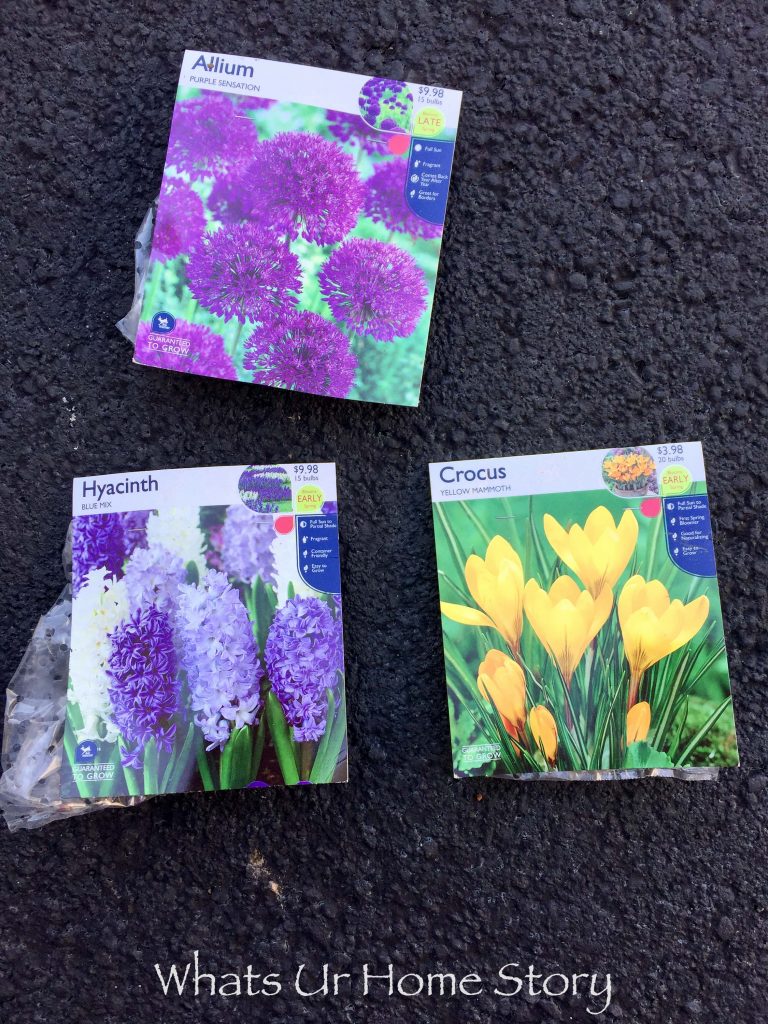 It is those crocuses, hyacinths, and alliums that have popped up now.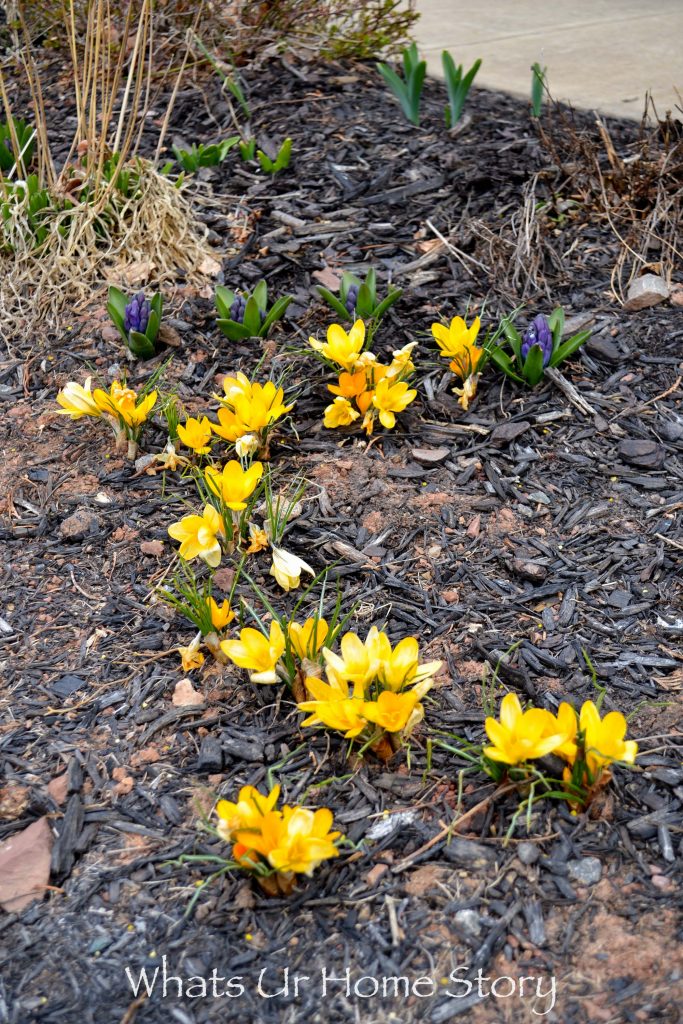 By now I had run out of planting space in my front yard bed, to which I'd added quite a bit last Summer. So I moved on to the side bed, the side of the house that we've never paid any attention to as it is in complete shade. And the idea of a woodland garden started forming shape. Off to get some shade loving plants. 🙂 I've also added a couple of hostas, hardy orchid, and heucheras in this bed.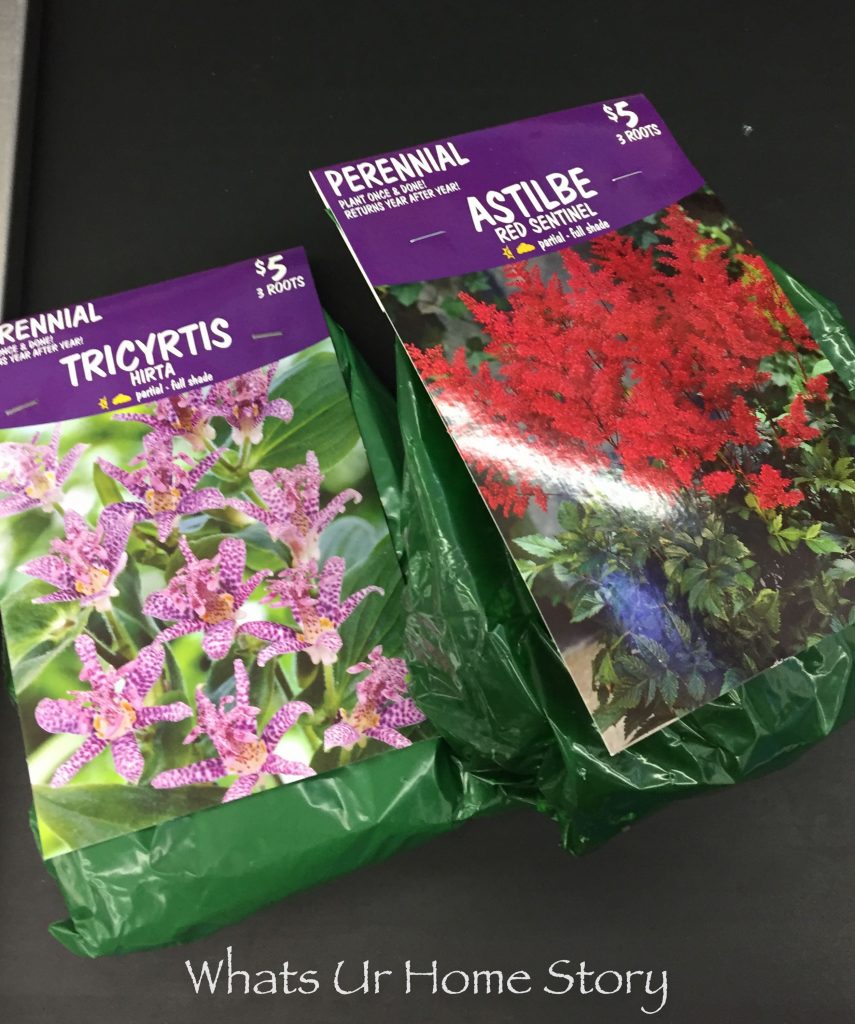 As we completed the screened in porch the prospect of a fenced backyard became very real. What more could I ask for? Plans of an English cottage garden started to take shape in my head and I went berserk plant shopping.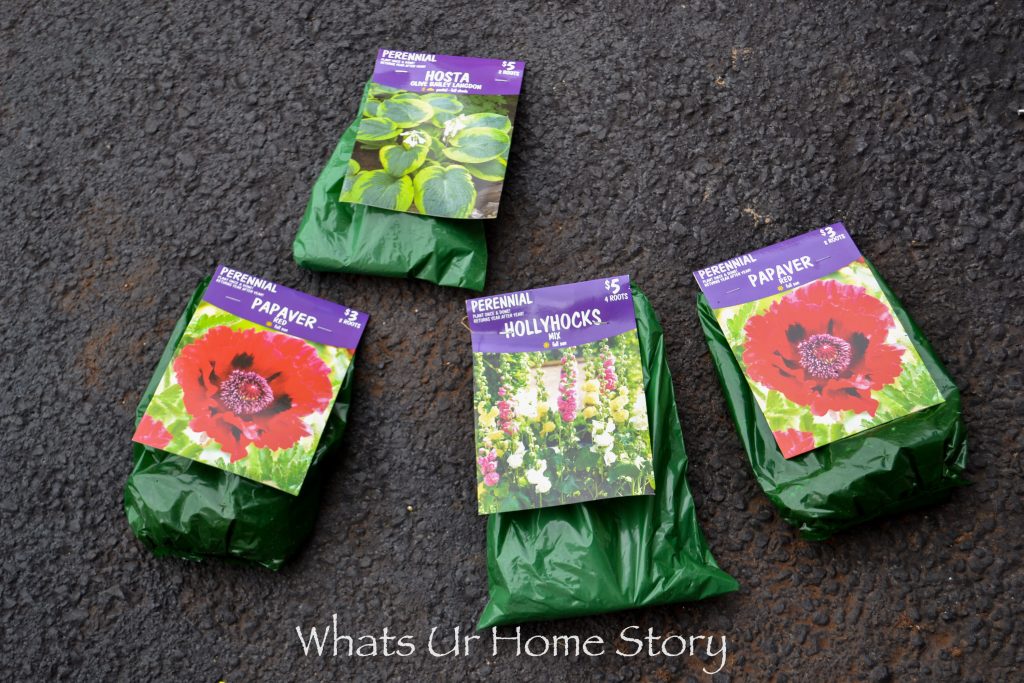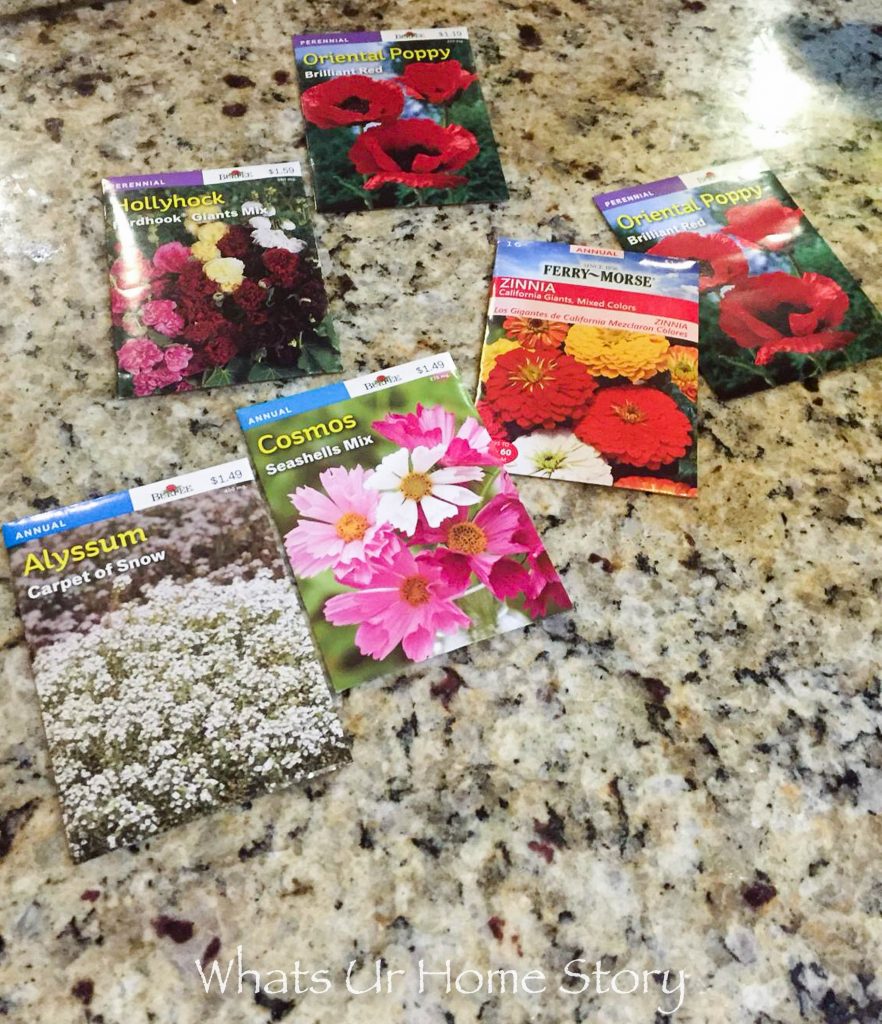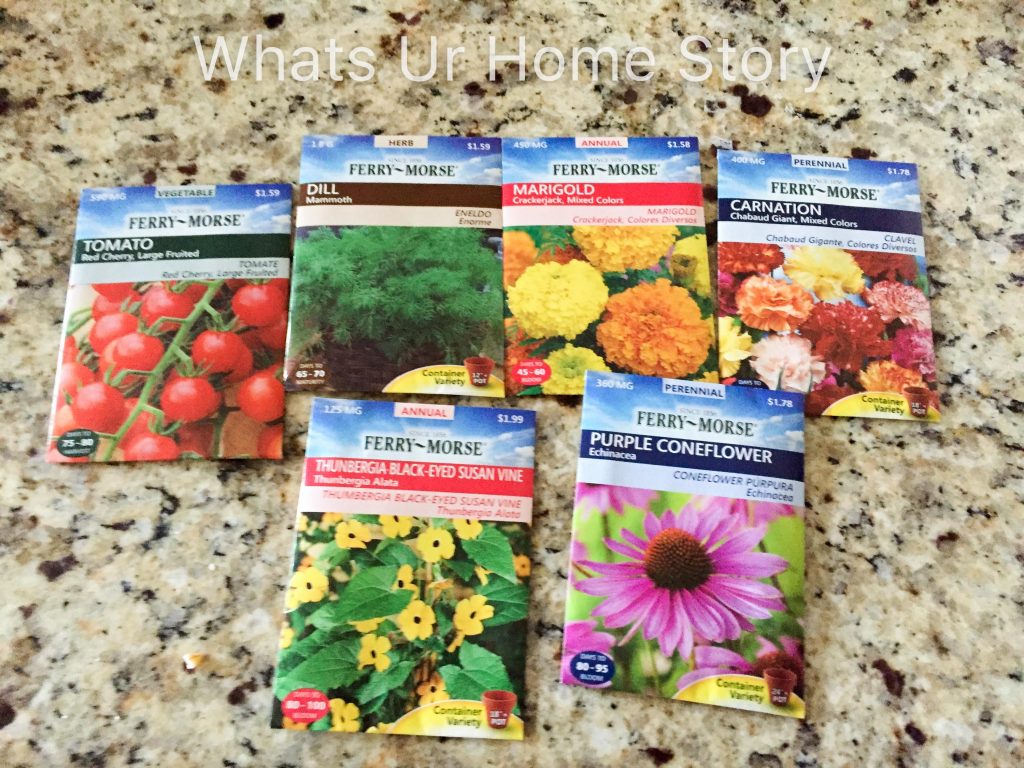 Why so many seeds you may ask? I have always been a direct sow type gardener, never had the patience to start seeds indoors. So why now? 'Coz I discovered an awesome gardening technique, winter sowing, again thanks to my local FB gardening group. In this method you sow seeds in recycled milk jugs in winter and leave them outside. This creates a green house effect and the seeds germinate already acclimatized to their surroundings. Absolutely low maintenance.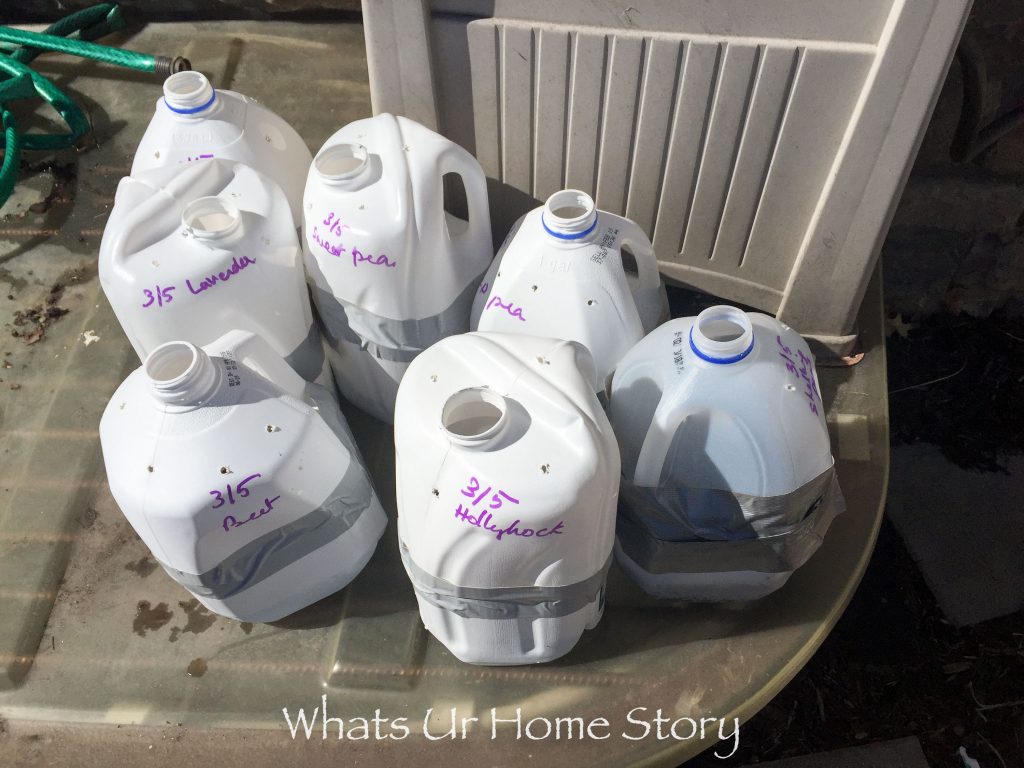 I've been on a roll since I discovered this method adding more jugs every fortnight.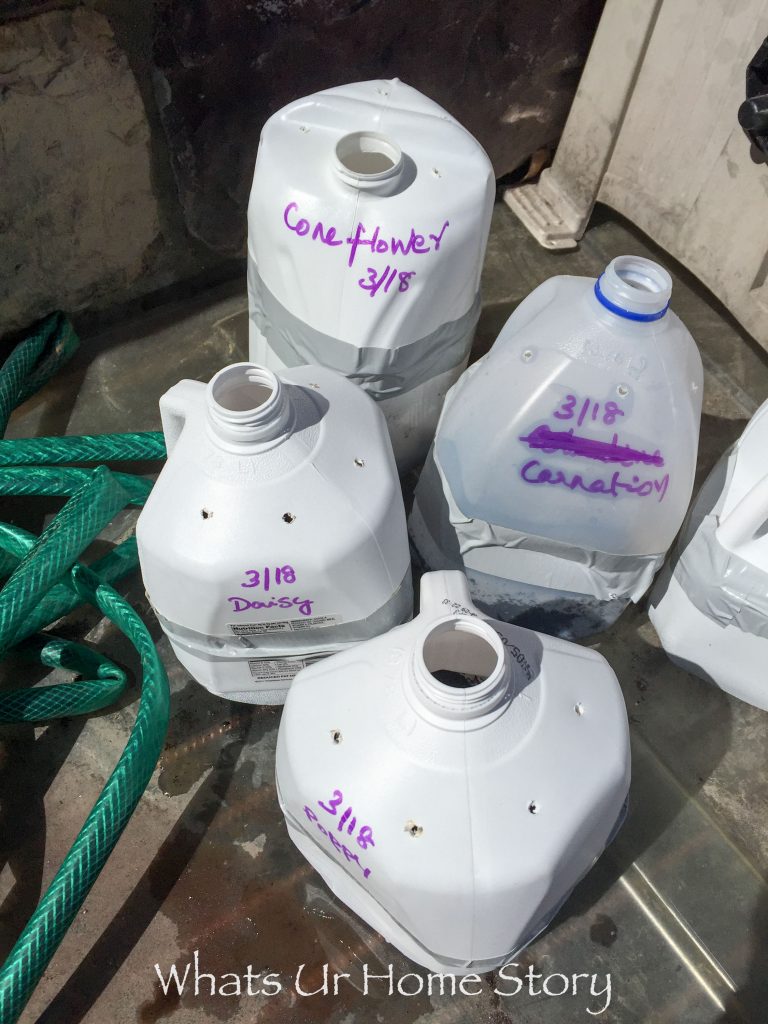 Ever since our fence plans have been finalized I'm even more encouraged to buy more plants to fill up my new to be cottage garden beds.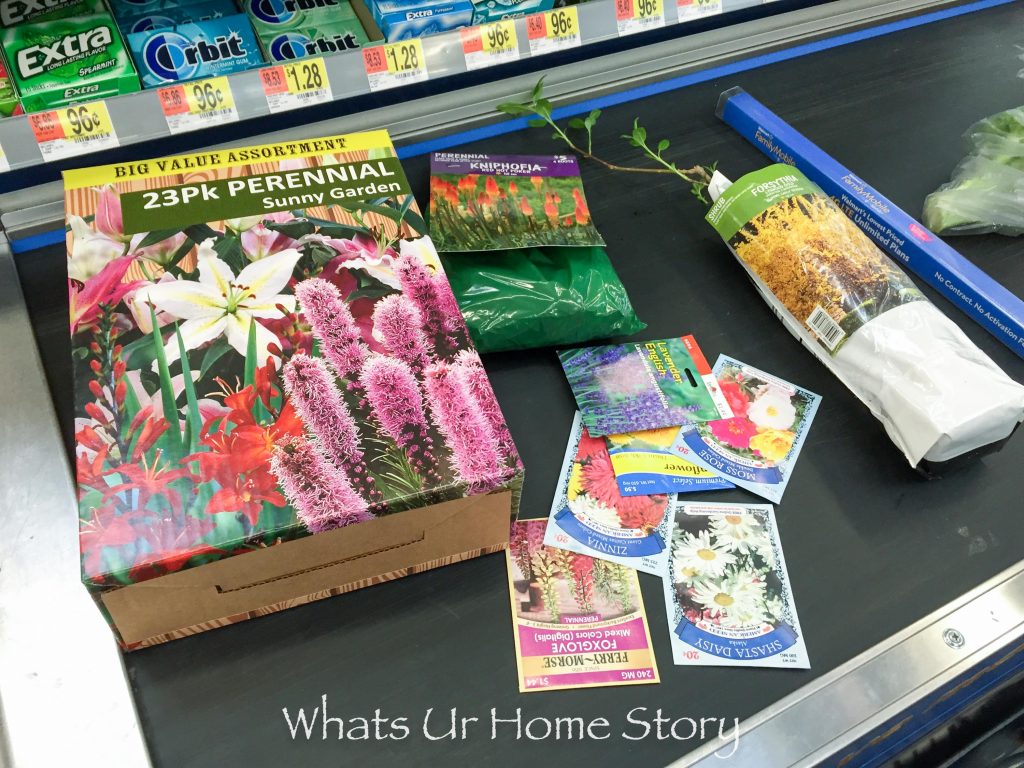 Now, if only I could just start the planting! While I wait for the impending snow storm all I can do is be thankful for the blooms in my yard. At least I have these to look at for now!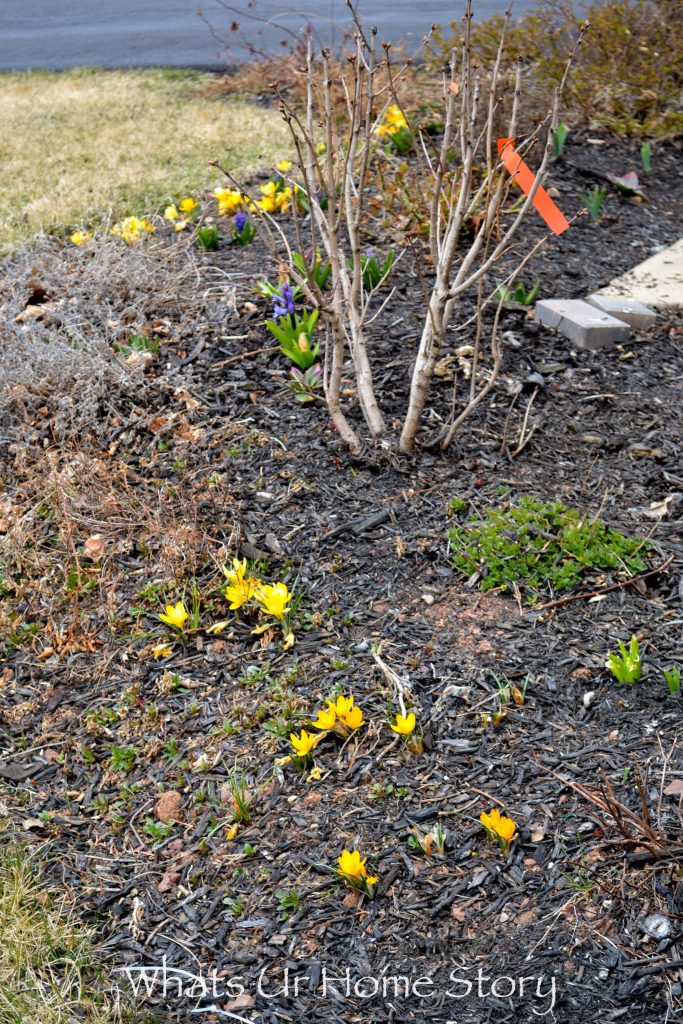 How is your garden looking? All you Texas and California folks not asking y'all. I'm in other FB garden groups and am so jealous of all these folks that already have a full fledged garden. So jealous I tell ya that I want to quit the group till my garden is up an running. 🙂