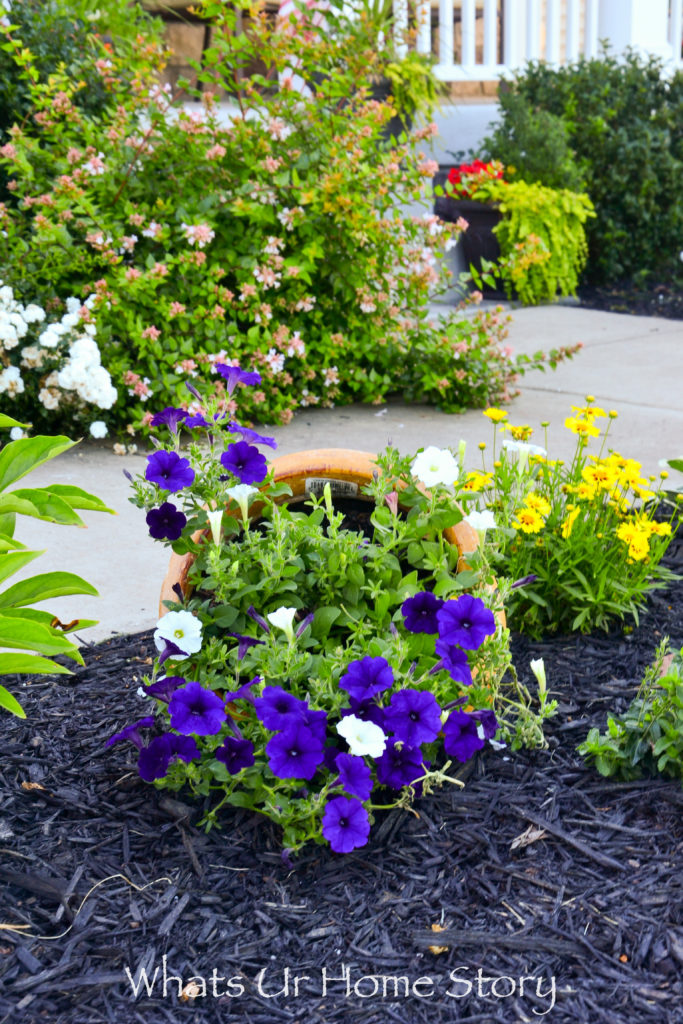 The glory of gardening: hands in the dirt, head in the sun, heart with nature. To nurture a garden is to feed not just on the body, but the soul – Alfred Austin.  The English poet couldn't have been more correct. What else can you expect from the man who famously said, "Show me your garden and I shall tell you what you are." So today I'm showing you my zen garden. Well, it is not there yet but we are on our way to giving our front yard the zen look and feel.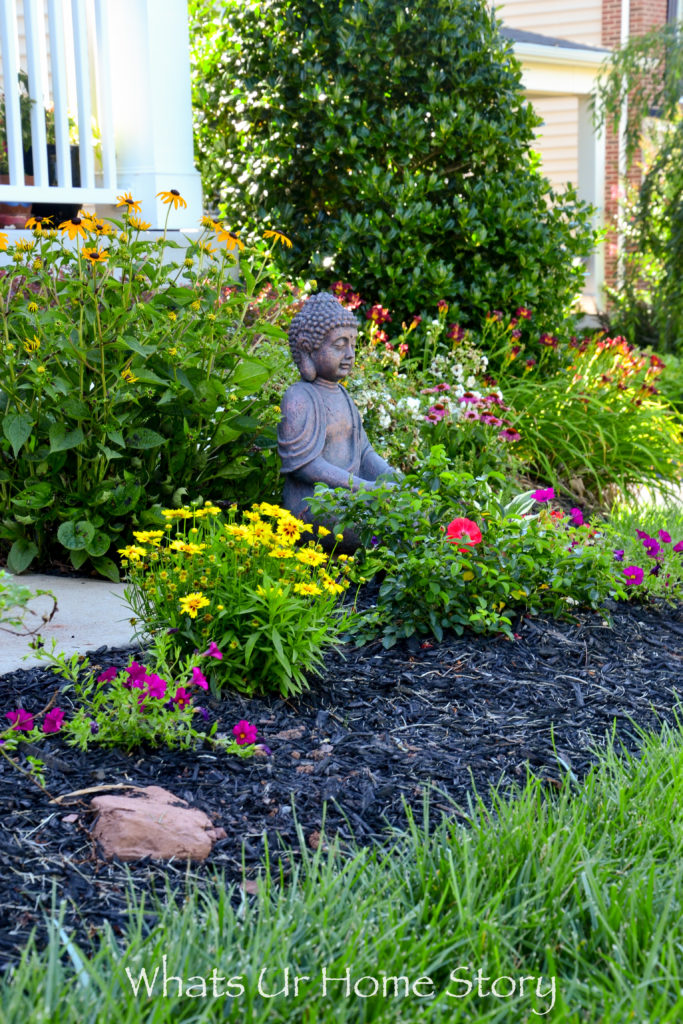 Can you spot our latest addition back there? An $18 outdoor Buddha from Ross.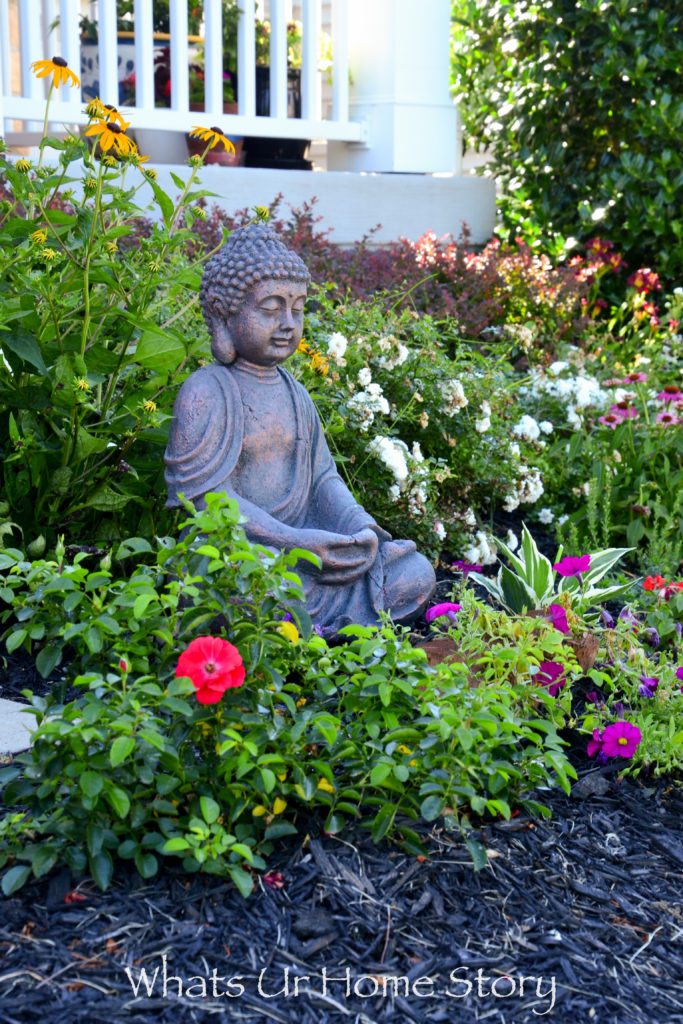 He is about 19″ tall, a little smaller than what we wanted but the deal was too good to pass up. So we built him a platform with 4 cement blocks, covered the blocks with a piece of wood edging, and added petunias in front to make the look seamless.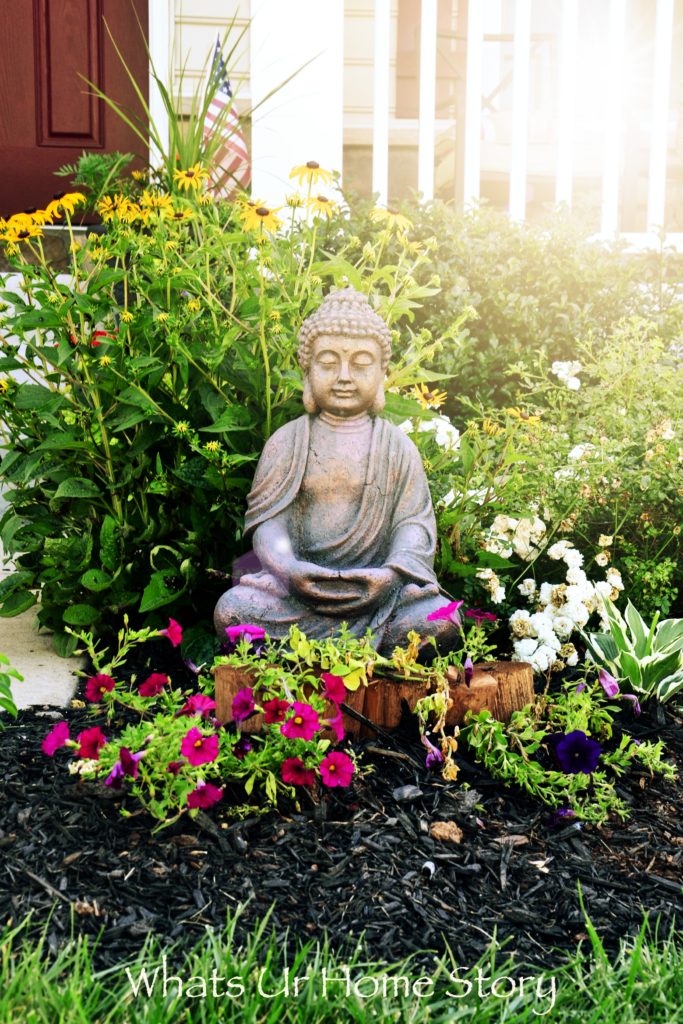 Oh, completely forgot to tell you about the first picture. I finally got the sideways planter that I had coveted for so many years. I've been on the look out for this planter ever since I saw a picture of it on Pinterest 3 years ago. Early Spring I saw the pretty Mexican sideways planters at Lowes but they only had the large size ($30). Last month while I was getting some plants at the Lowes Garden Center would you believe my surprise when I saw the medium size sideways planter! At $15 it is slightly more expensive than the usual planters I buy still I wanted this one bad.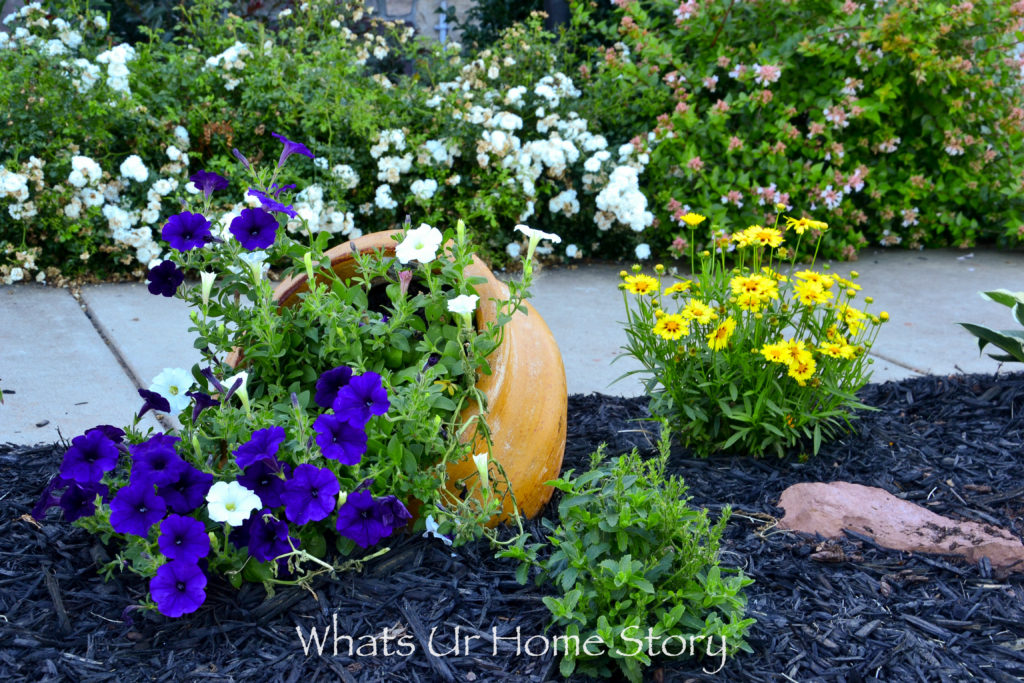 It is a pretty big planter for medium size as it easily fit a large hanging basket of petunias that we scored on clearance at Walmart and some.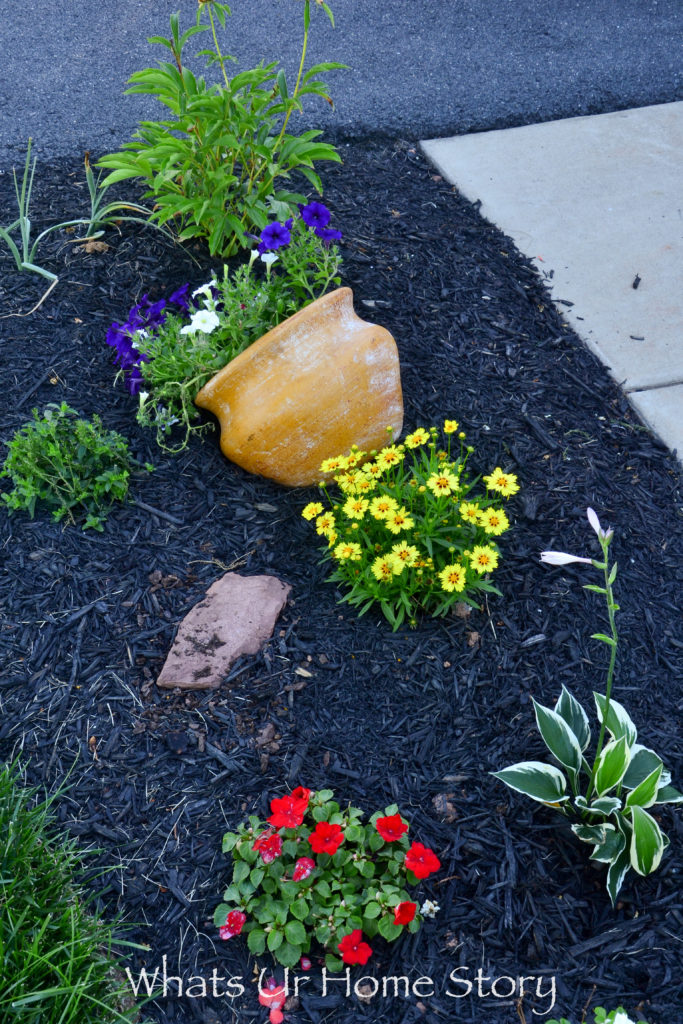 Did I tell you, this whole section of the bed is new? In Spring we extended the bed on the left side of the house to wrap around our walkway all the way to the driveway.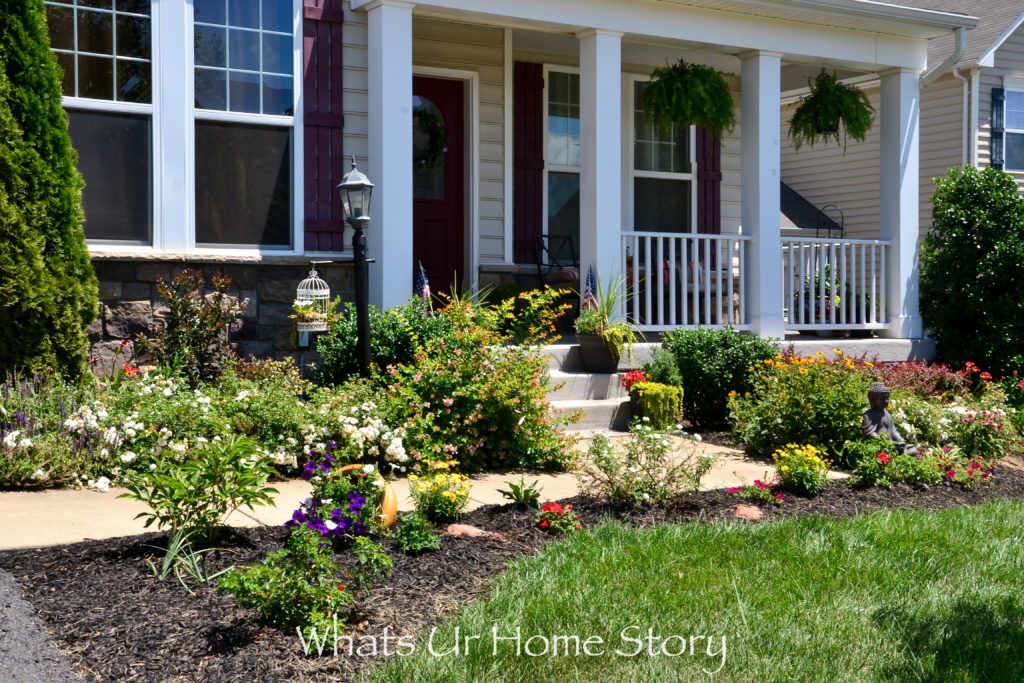 How is your garden doing? Do you have any garden sculptures? Where do you buy them from?
Leaving you with a shot of my Buddha. Happy Weekend!