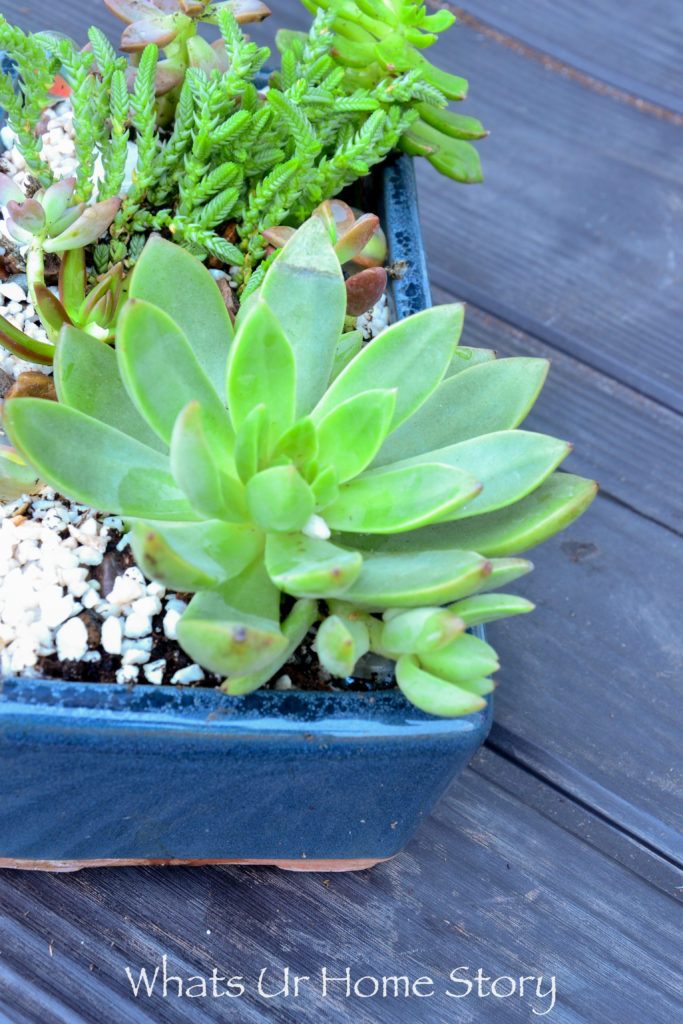 I've made my share of succulent planters…a couple as gifts ( simple succulent planter, strawberry pot succulent planter) and one for myself. Yet the allure to add more of these pretty plants to my home is never ending. What has deterred me from buying them is the cost. Usually they come in a small one plant container ranging anywhere from $2- $5. By the time you get enough plants for a good looking planter the cost adds up. Not to forget the fact that you need an interesting container too. So lately I've been on the look out for ways to get my hands on succulents for cheap.
Here's tip #1;
Clearance Section
Scour the succulent clearance section at your garden center. Not only do you find $1 plants but also full size planters that might be missing a plant or two. Yes the plants do look tired and wary but as any seasoned gardener will tell you these can be nursed backed to health in no time. This planter was marked down from $15 to $5 at Lowes the other day.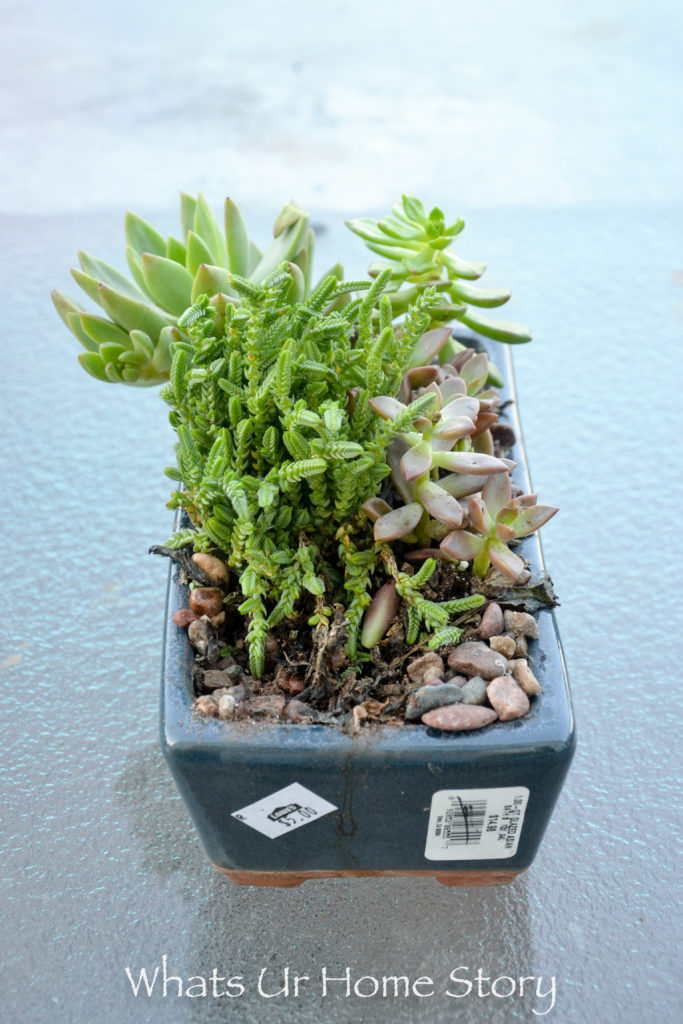 While this one was marked down to $5 from $17. Granted the plant selection in the second one is nowhere near as good as the first one but that sideways planter, something I've been eyeing for years, had my heart the moment I saw it.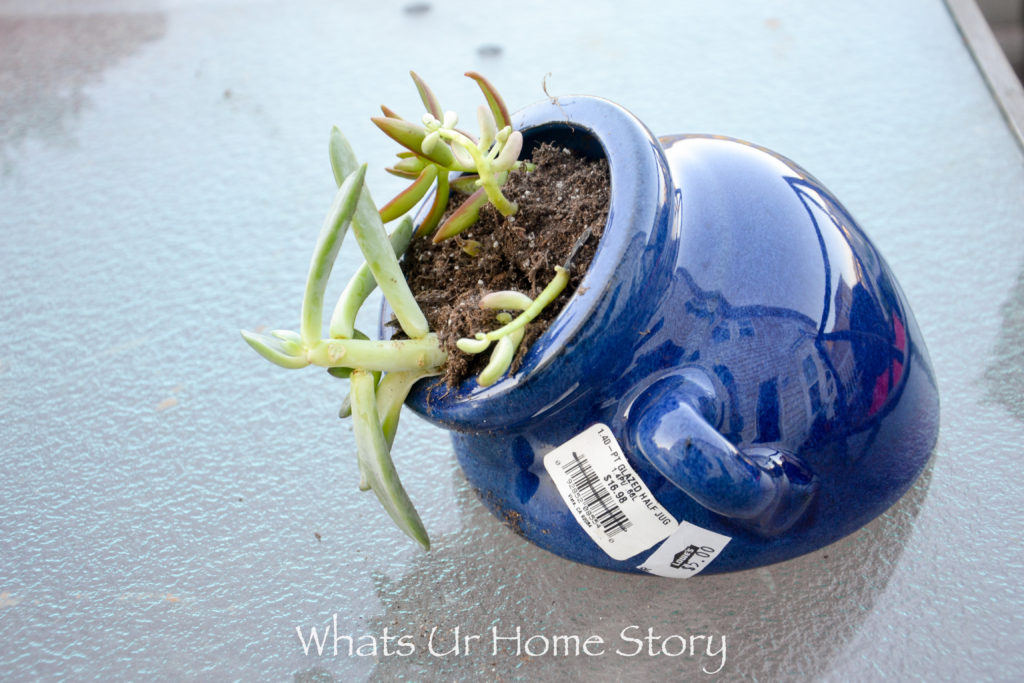 At home I split the plants, mixed with another $1 succulent bargain plant, and replanted them. I embellished the planter with some vase filler rocks and marbles that I had. Looks like new, right?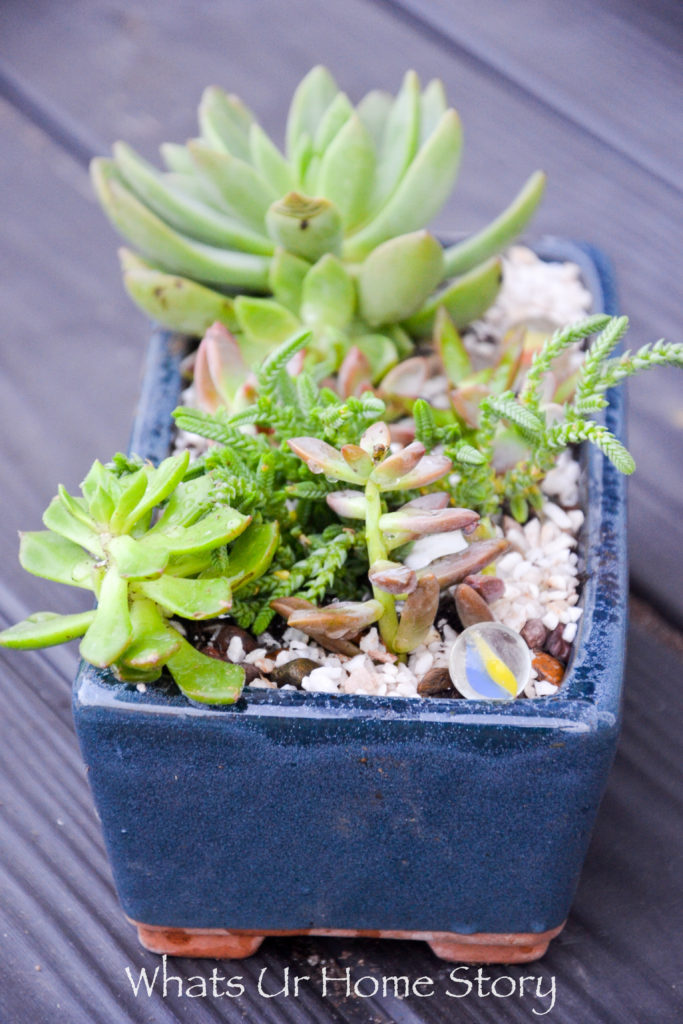 Have you noticed that most of the pre-made planters stuff the plants to the brim inside the planter? Yes, it looks great at the moment but that leaves no room for the plants to grow or breathe (easy for rot to set in if the leaves don't dry in between waterings). A great thing about DIYing planters is that we can make sure there is enough room for the plants to grow and fill in.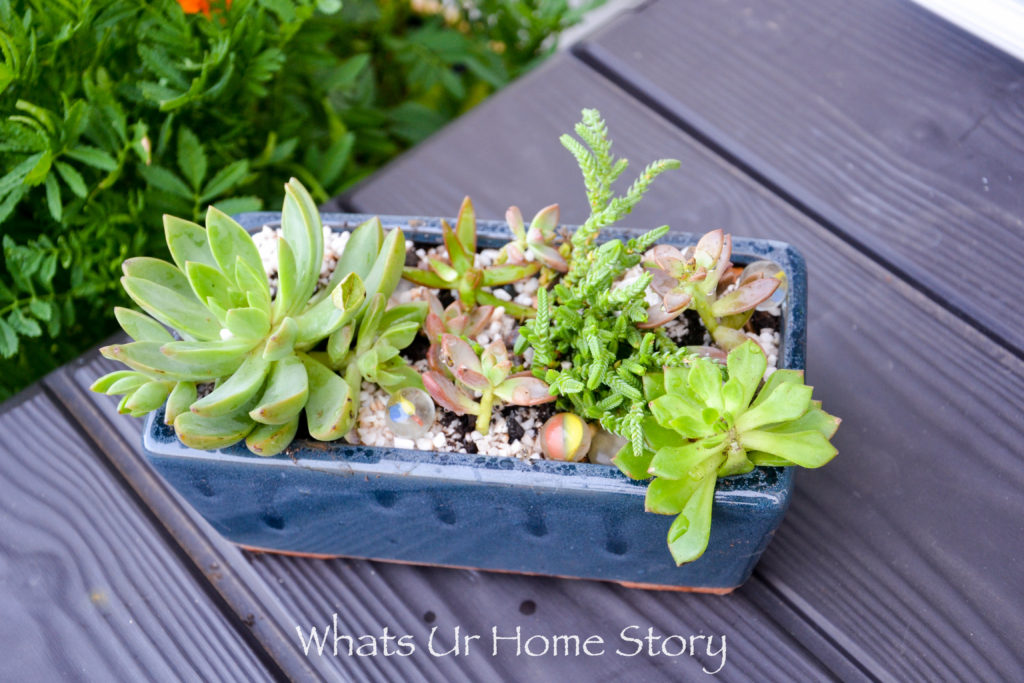 The second planter, doesn't look much different but the plants definitely look healthier already.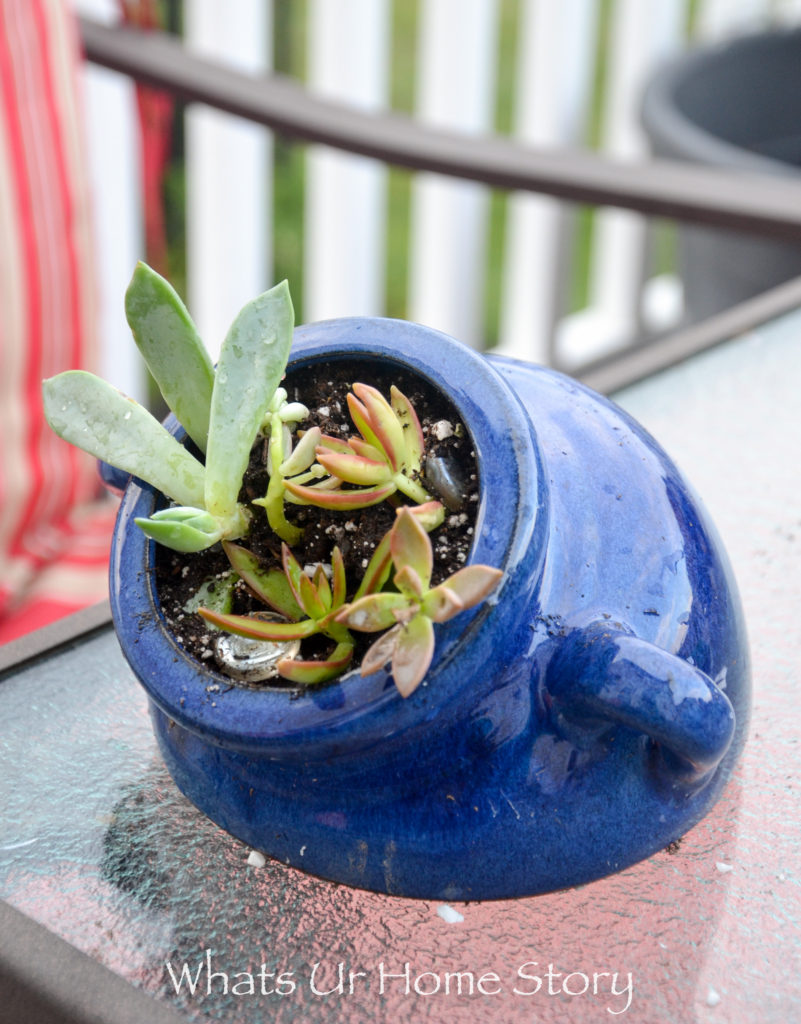 Ground Cover Succulents
These cuties are in fact the most bang for your buck succulents. They provide great ground cover and multiply like crazy. Think hens and chicks. Usually they are sold in a larger container than the regular succulents and less costly. Use them in your succulent planters just like you would the regular variety.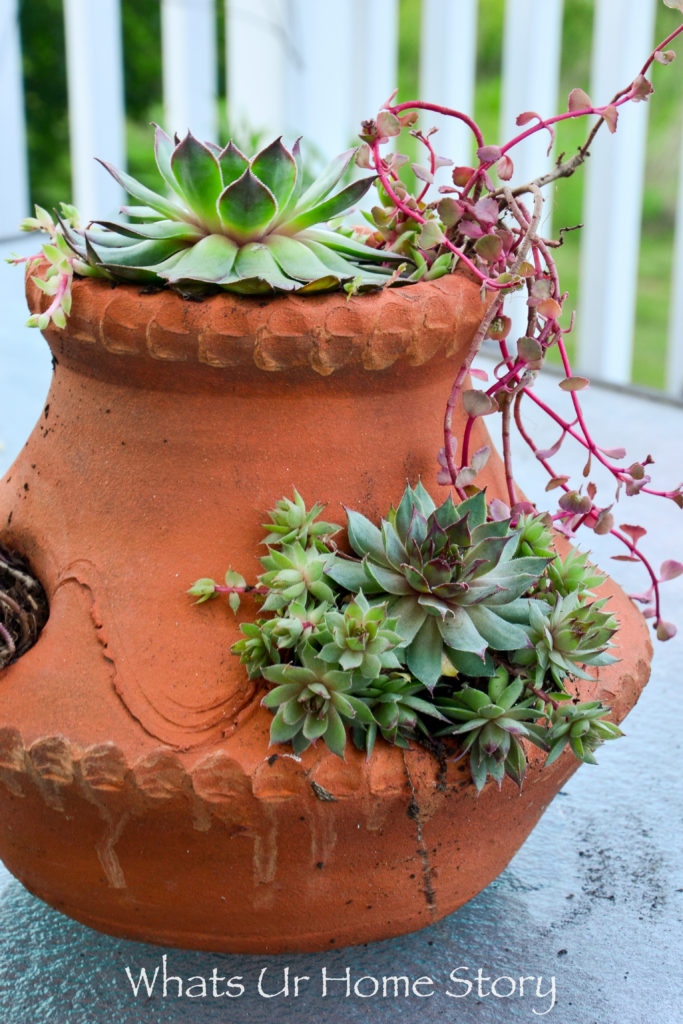 Propagate
Did you know propagating succulents is as easy as pie? All you need to do is take a leaf, yes a fallen off leaf will work perfectly) and stick it into the soil. Soon a new plant will start to grow at the end of the leaf that touches the soil. Still remember as kids, how my sister and I we used to marvel at this for days on end in my mom's garden. 🙂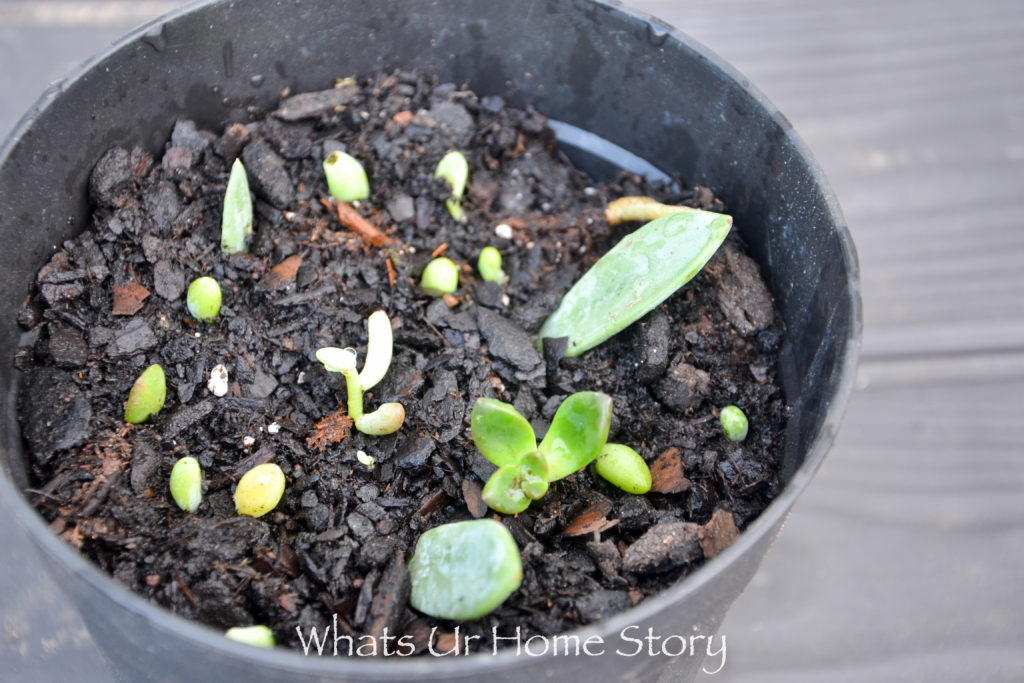 Are you a fan of succulents too? Do you have any tips on growing them?