The Perfect Mother's Day Gift; A strawberry pot succulent planter.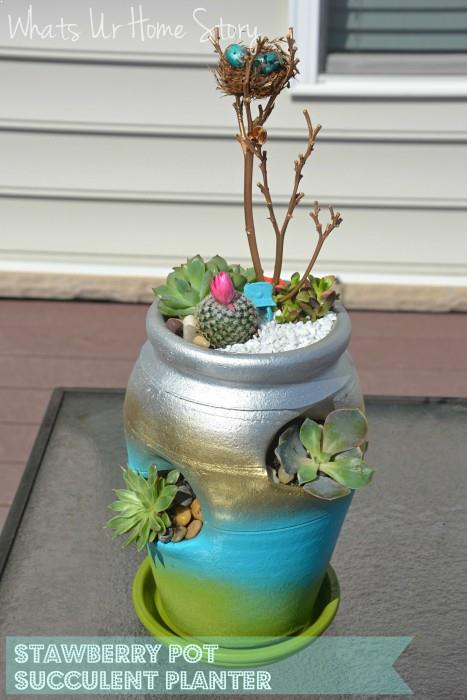 This was gift for a dear friend, who loves everything peacock. The accent colors in her home are of course blue, green, and jewel tones.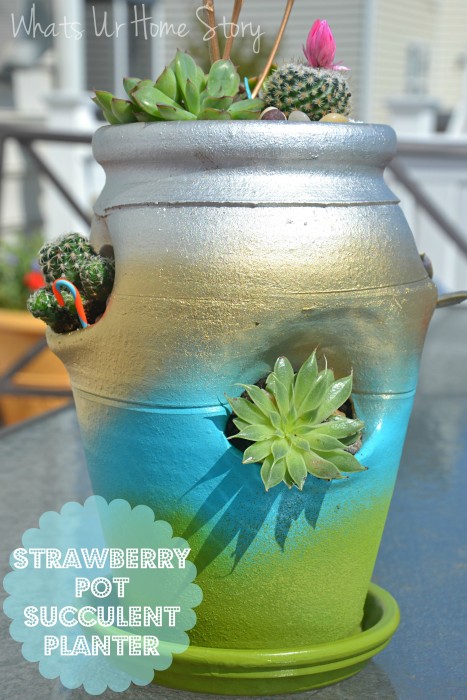 The top features handmade polymer clay benches by yours truly.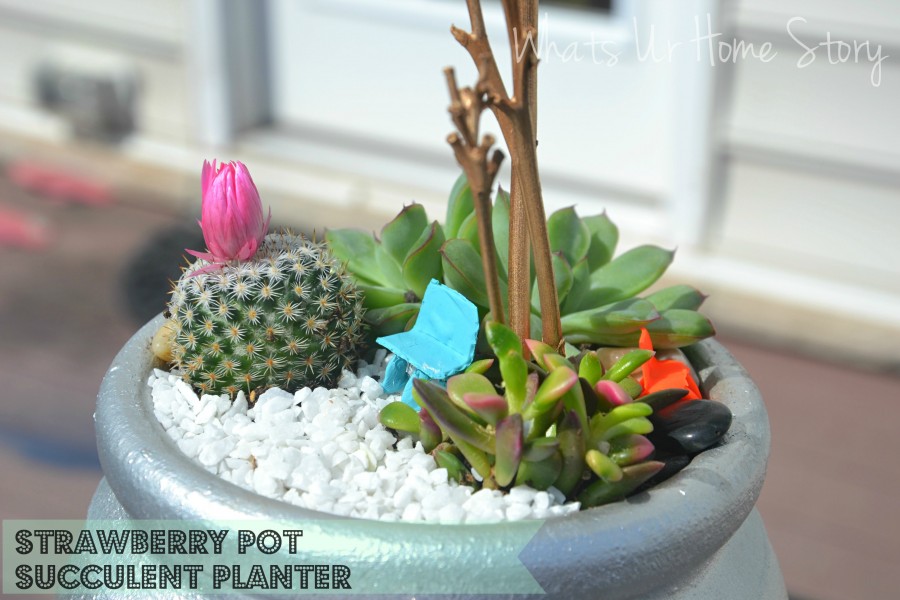 It all started out with a strawberry pot that I found at our local Goodwill back in the middle of winter. Enter spray paints; Rustoluem white primer, Krylon Silver, Rustoleum Gold (all of which I already had), Rustoleum Seaside, and Rustoleum Eden.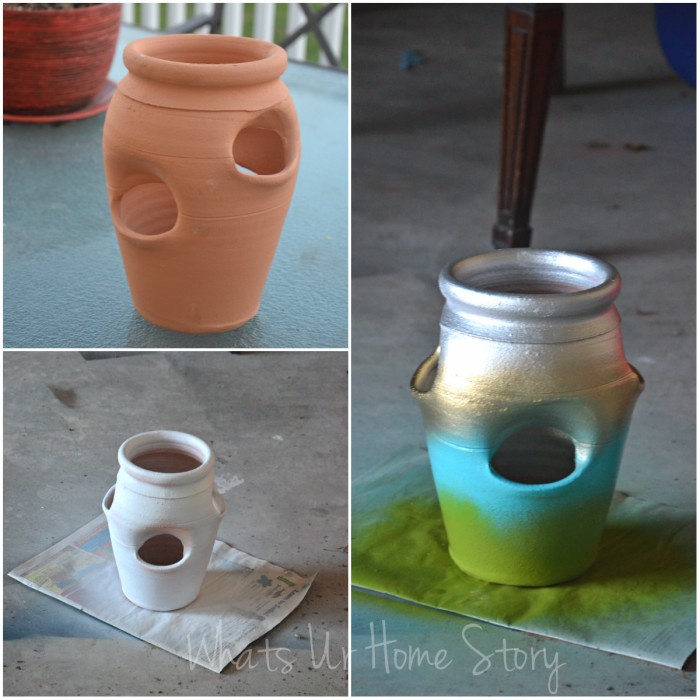 I didn't wait for the paint to dry as I did the layers coz I wanted a blended in look. Like last time I used garden soil mixed with some sand and succulents from Home Depot.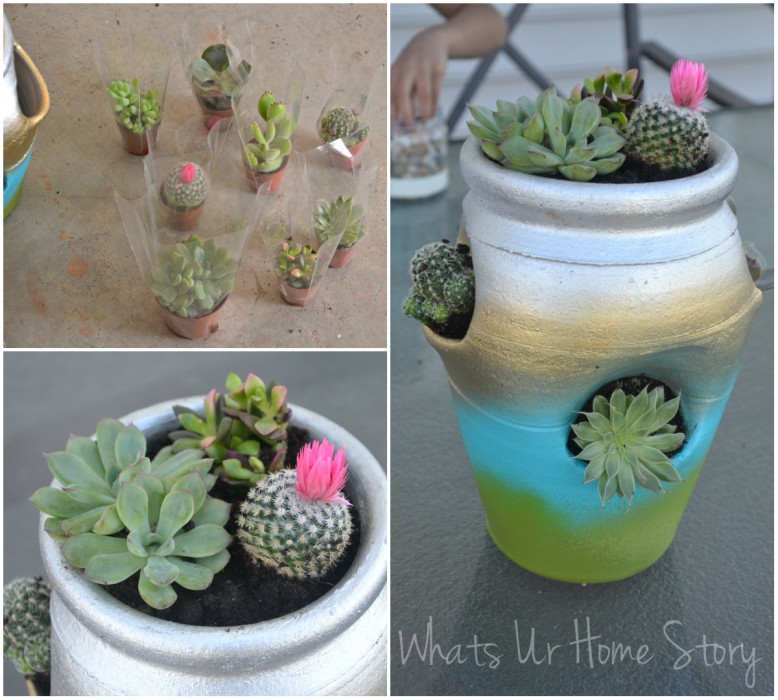 The trick to working with a strawberry pot is to plant in the openings as you go. That is, don't try to fill the whole pot up with soil and then try to squeeze the plants into the opening. I tried it, not good at all. Had to pour out the soil and restart.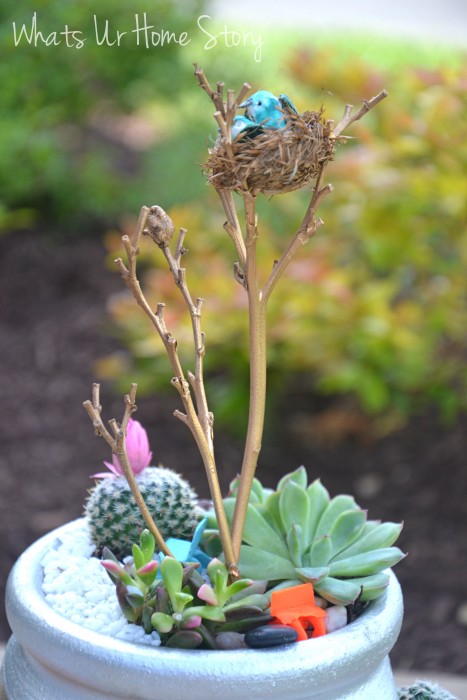 The branches are from my fall project. The bird nest is from Micheals. I had bought it as a set of two when I made my moss terrarium. The polymer clay was from a key chain project that my son and I did 2 years ago. The decorative stones, I already had.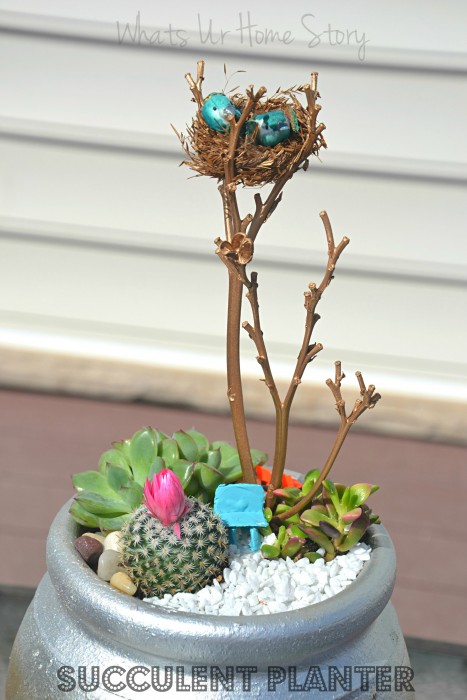 While I was at it I also made a candy cane and lollipop with the left over polymer clay.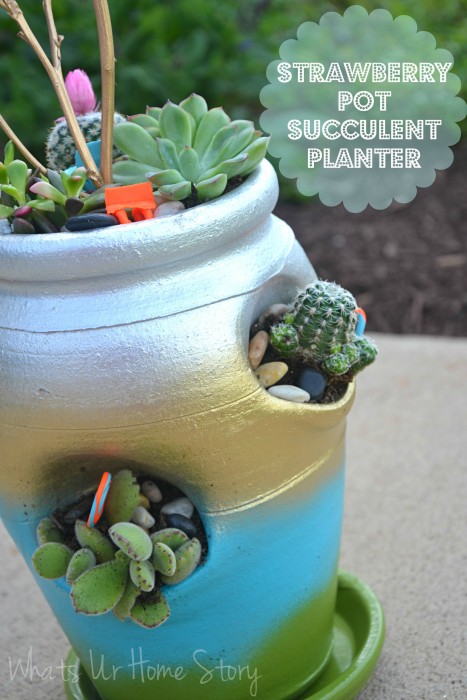 One more shot of the top;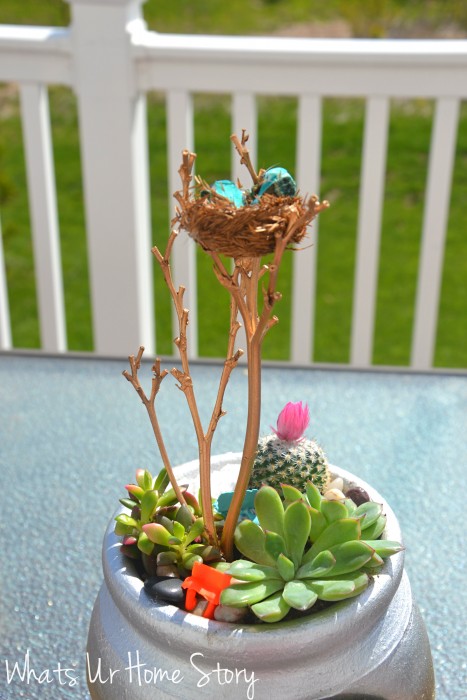 And the full shot……again. 😉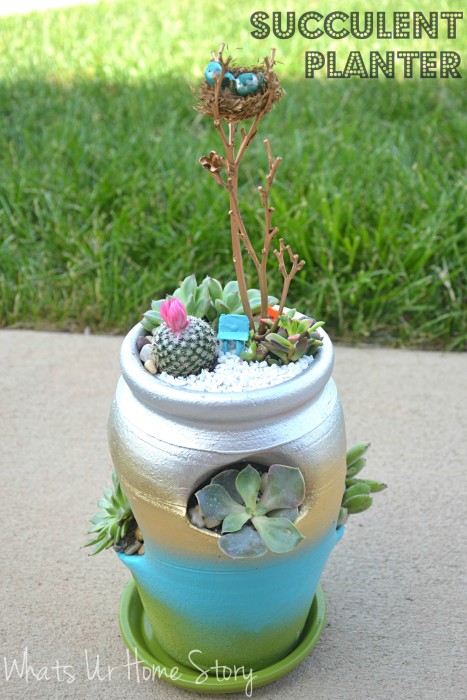 As you might have guessed I had a blast making it. Now I need to make one for myself! I know a lot of you are succulent lovers. Any plans of making a planter?
Linking to;