No, I didn't go looking for geometric decor specifically. It looks like that is sort of my thing nowadays. I was going through the pics on my phone and all these finds from different stores popped up. See for yourself.
At TJ Maxx found this Ballard Design Sacha Mirror knockoff for $70. 4 of these hung side by side as a giant square will fill up any large wall and make an equally big statement.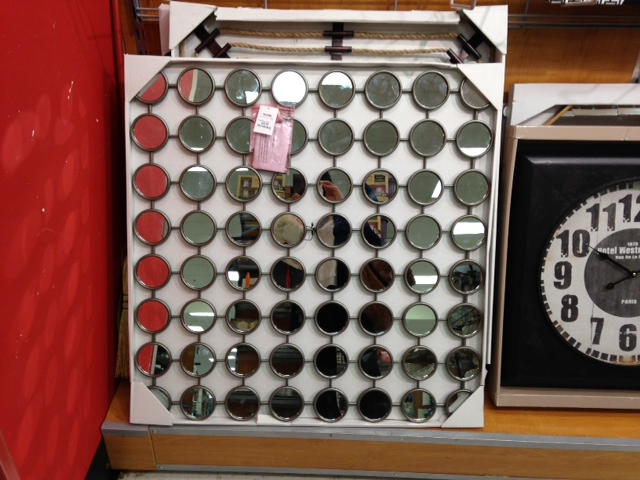 You guys already know I fall head over heels for any Moroccan trellis patterns. So no big surprise here;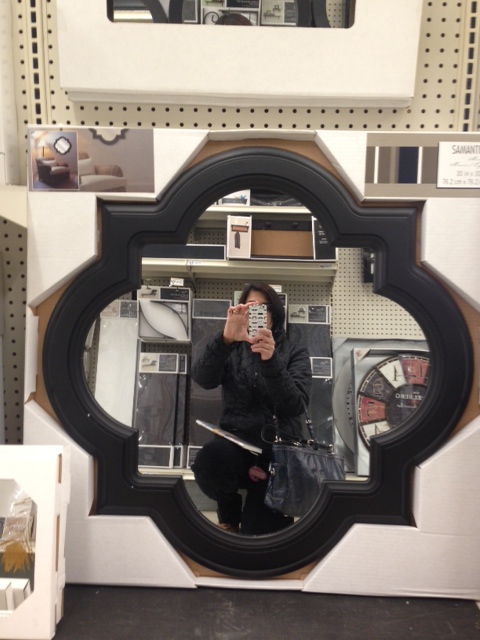 But the price for this beauty should come as a surprise, $70. You are thinking that's a bit high? Wait, there's more. I spotted it at Micheals where you literally get a 50% off coupon every other week, which will bring the tab down to $35!
Speaking of mirrors, aren't these mirrored hurricanes (from Ross) gorgeous?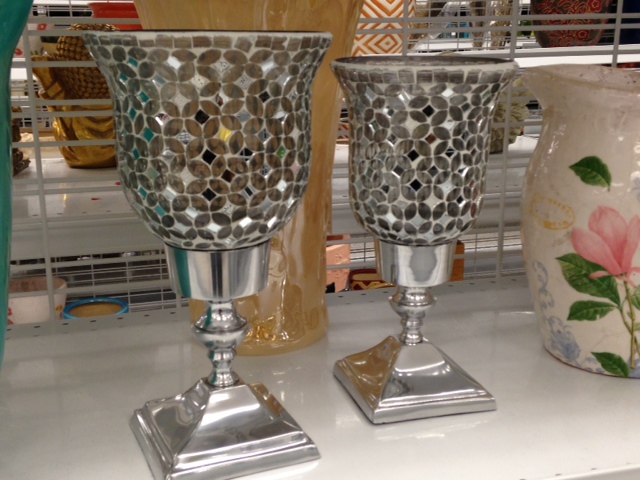 At Ross I also spotted these metal/glass drum side tables.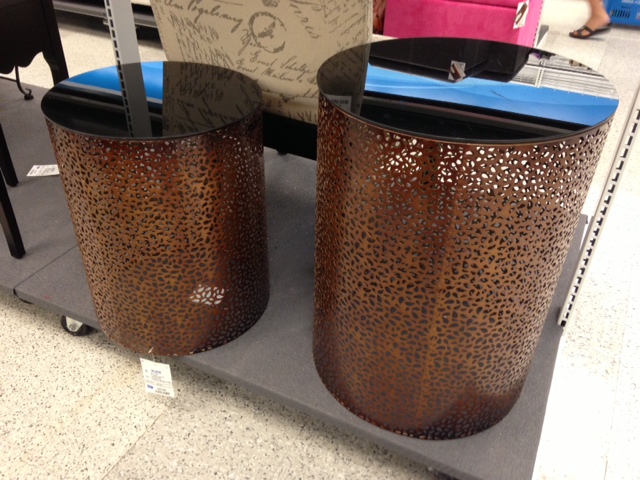 Now, for my favorite find! Another Moroccan Trellis design. This time though I really wished blue was an accent color in my house. How can you say no to such a pretty rug?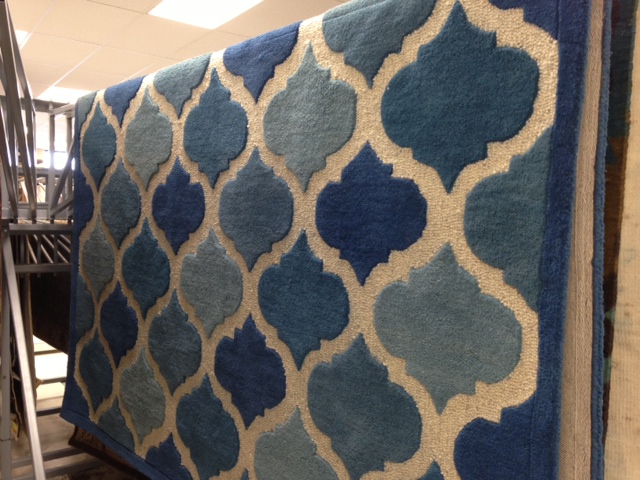 Found this treasure at Tuesday Morning for $300 for a 7.6 ft x 9 ft. It seems the original retailer price for it was $800!
Do you have a soft corner for geometric patterns too? How have you incorporated them in your decor?