If you remember my last year's To Do List you would know that the breakfast room was way down on the list of priorities. However 2013 brought in a sequence of events that set the ball rolling on this room. First the large round table find on Craigslist, then the chairs to go with it again from Craigslist, my pendant snafu, and then refinishing the table……..One thing turned to another and now we have a new rug!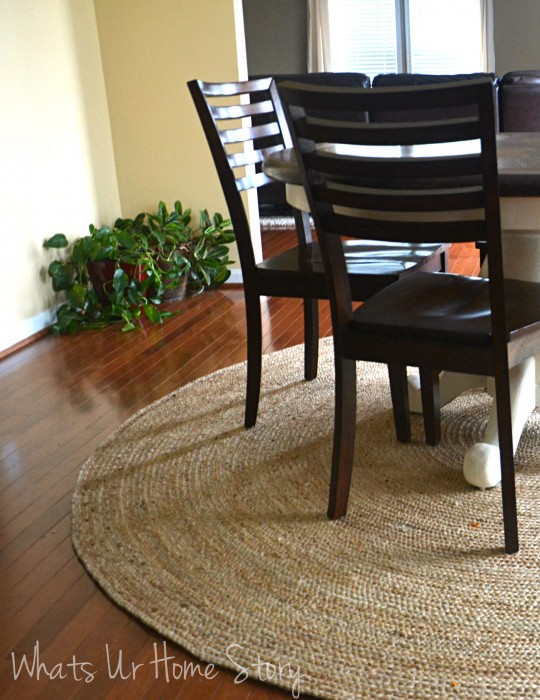 The awesome Pottery Barn Jute rug knockoff from Overstock.com. We've had it for a week now and it already feels like it's meant to be. When I bought it Overstock had a 10% off sale. I also found a deal online for 10% off & free shipping for new Overstock accounts. So the 8 ft rug ended up costing us $153.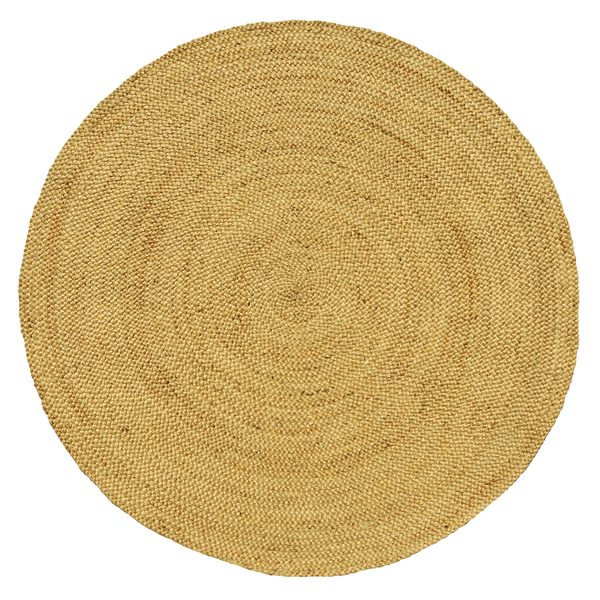 Along with this new find came a slew of projects like this mirror scored from our local Facebook yard sale group. If you haven't checked out the ones in your community, you must. These groups are just like Craigslist but without the 'buying from a stranger' aspect. Usually the seller and buyer would have a friend/neighbor or a friend's friend in common as it is all happening within the community.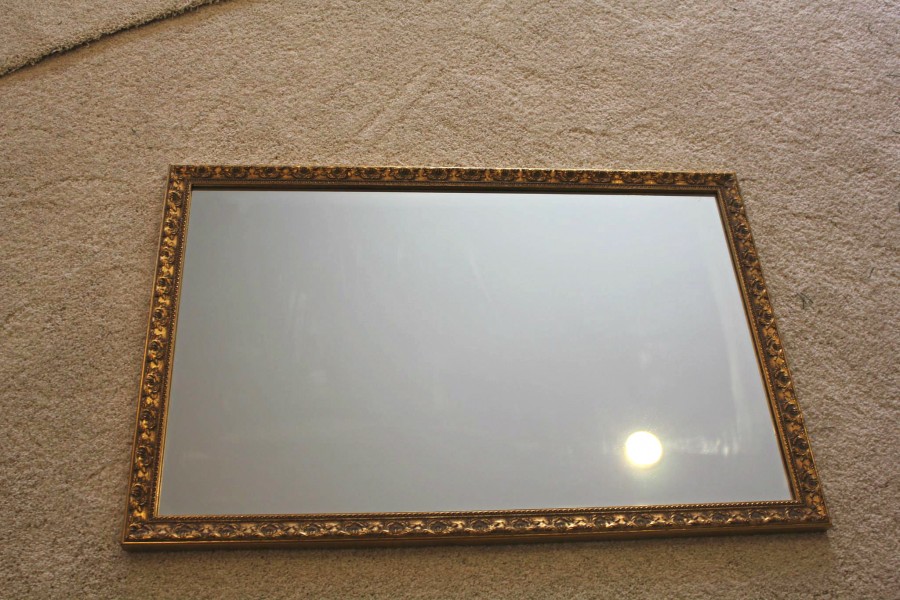 Any ideas on what I'm gonna do with it?
Another project that is also underway is the plate wall! Yay! After almost 18 months of collecting I finally have what I think is the right amount of plates to start my masterpiece!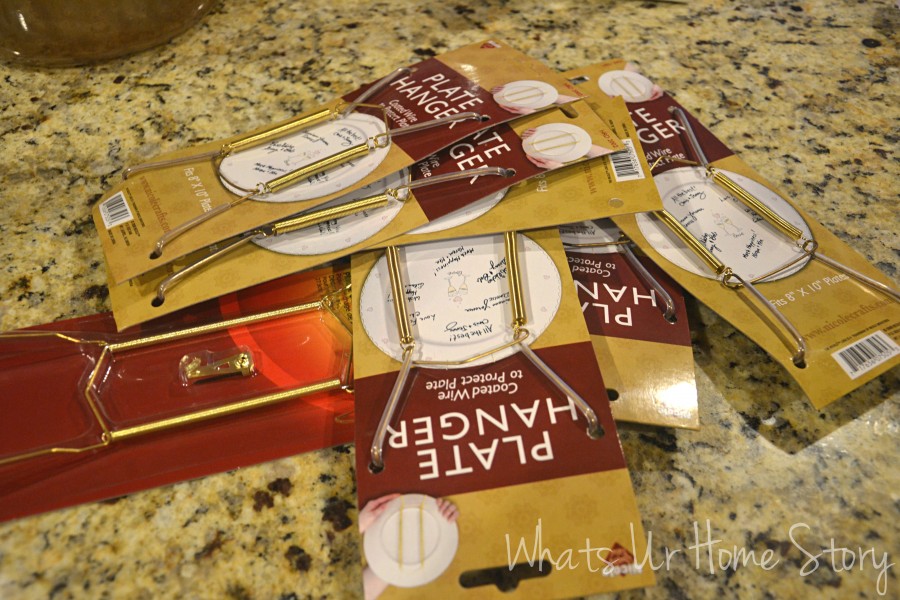 There is even a spray paint project! Yeah..had to be, right? 😉
Actually I was supposed to do the reveal this week but the plate hanging and spray painting Gods weren't in my favor. So hopefully will be able to wrap all these up next week.
Are you guys working on any projects now?